Adobe Portfolio Offers Websites For Photographers to Show Off Their Work
If you're a Creative Cloud member, you now have access to Adobe's online portfolio builder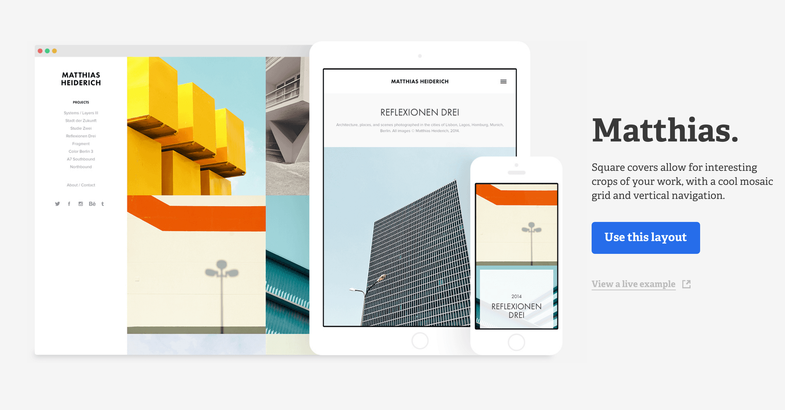 We first heard about Adobe Portfolios at the Adobe Max conference, and now their sandbox-style website builder is officially live for Creative Cloud subscribers.
The Portfolios are based around five different layout templates, all of which are optimized for a variety of platforms from a big computer screen, to mobile devices like tablets and smartphones. They can automatically sync with Adobe's Behance platform, so if you're already using it, you can expect a pretty seamless transition of your work.
I haven't had the chance to go through all of the optimization options just yet, but the experience on the back end feels pretty similar to many other sandbox-style website builders, like Squarespace, which is what I personally use for my websites.
One of the biggest advantages to the Adobe Portfolio platform is that it's tied in so tightly with the Creative Cloud platform. It's obviously available to full $50 per month Creative Cloud subscribers, but even the $10 per month Creative Cloud For Photographers get access to the service.
The competition for a good website service is as fierce as can be at the moment, but with Adobe now basically offering it for free for subscribers, that will likely make a big difference for many users. I'm looking forward to going through the process of creating my own and we'll post a more in-depth look at the options and the process in the near future.
What do you think? Is Adobe's offering enough to sway you from your current website service?