You can now use your favorite Lightroom presets on your phone or at home
Adobe's mobile photo editing app gets more powerful.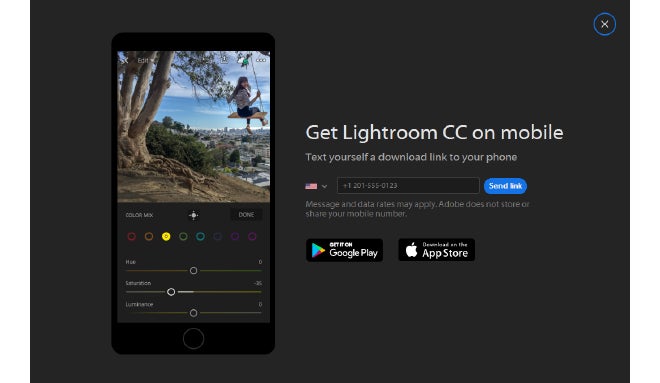 Last week Adobe announced a number of updates to Lightroom CC and Lightroom Classic CC—including the ability to sync presets and profiles in Lightroom CC across devices.
Although Lightroom Mobile is helpful for editing photos on the go, the mobile apps haven't ever quite integrated with the desktop versions of the program—the changes made to an image edited on a phone or a tablet wouldn't transfer to photos within the catalogue at home. While the updates announced earlier this month don't go quite that far, they seem like they might be a step in the right direction. These new updates to Lightroom CC will sync the presets built into Lightroom, third-party presets like VSCO and custom presets across all devices. Another new feature is the ability to create presets on your phone. Unfortunately these new features only apply to Lightroom CC and not the Lightroom Classic CC that is typically preferred for desktop editing.

The mobile version of Lightroom CC also adds a long-awaited a healing brush tool, a fix for chromatic aberration, a mode that allows you to capture long exposures without the use of a tripod, and expanded HDR capture support.

Lightroom Classic CC on the desktop got a few updates as well. There is a new management tool for presets and profiles that allows you to create a cleaner workspace. You can now apply colored labels to folders for faster image search, and a new tool called Autostack helps quickly stitch together panoramas or other composites.

The updates to the mobile versions of Lightroom certainly make it a powerful tool for editing on the go, but we will be holding our breath for a version that can seamlessly sync our desktop catalogues with our mobile catalogues.