New Gear: Panasonic Lumix GM1 And 12-32mm Kit Lens Are Tiny, Stylish
Look out advanced compacts, Panasonic is aiming for your pockets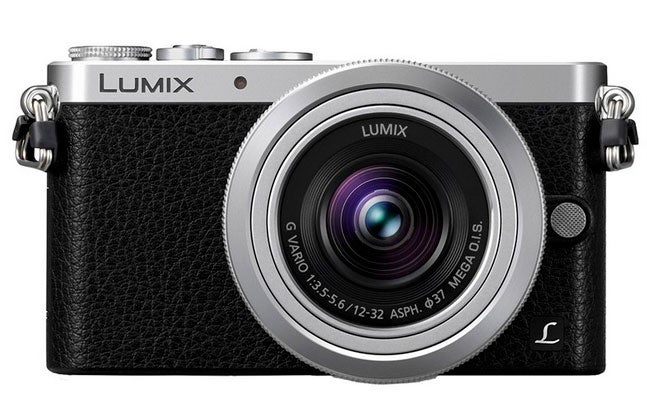 We may earn revenue from the products available on this page and participate in affiliate programs. Learn more ›
One of the big benefits of Micro Four Thirds is that it gives cameras the potential to be really small. Panasonic is taking that to the next level with their GM1 interchangeable-lens compact camera and the new 12-32mm F/3.5-5.6 zoom lens. The whole package is meant to actually fit in a pocket on a garment a human being would actually wear.
The camera is even smaller than the already-tiny Panasonic GF6 and uses a retro aesthetic that's oh-so-popular in the camera world at the moment. Inside is a 16-megapixel Live MOS micro four-thirds sensor with an ISO range from 200-25,600. It uses Panasonic's Light Speed contrast AF and has a maximum shutter speed at an impressive 1/16,000th of a second. It has 1080p video capture and weighs less than half-a-pound, making it truly the size of a larger compact. They have also added a silent shooting mode, which makes a ton of sense on a camera this small and discreet.
The back of the camera has a 3-inch touchscreen, which is actually a fairly impressive feat considering the overall small size of the camera itself. We would have liked to see at least one more control dial on the camera, but it's not something we necessarily would've expected.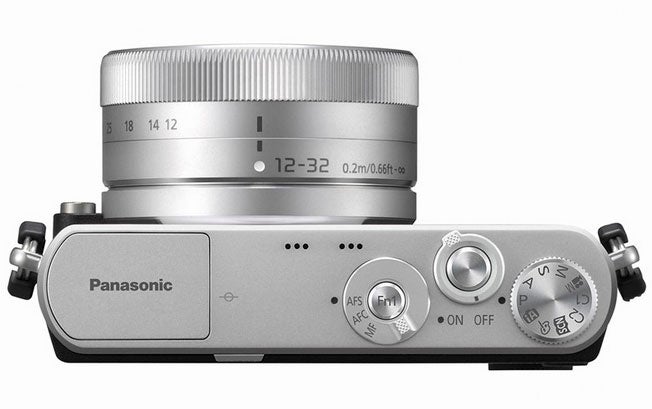 The 12-32mm lens is built to look a lot like a pancake lens when turned off and collapsed, extending only when it needs to for shooting. It's not quite that flat, but it's definitely pushing things in terms of low-profile zoom lenses.
The whole package will cost $749, with the lens commanding a $349 price tag should you want to buy it on its own.
While small is good, there are a few concessions that have to be made in the name of form factor. For instance, the short body means some lenses will overhang the camera when attached, so it won't sit flat. Also, there's no accessory shoe, which means if you were hoping to attach a flash or even an electronic viewfinder, you're out of luck. There's a built-in pop-up flash, however.
Ultimately, this will likely compete more with advanced compacts like the Sony RX100 Mark II, which commands the same price but lacks the lens options. We hope to have a retail model soon and will bring you first impressions ASAP.