Kickstarter: STABiLGO GoPro Stabilization System
For just $550, you could get your GoPro motor stabilized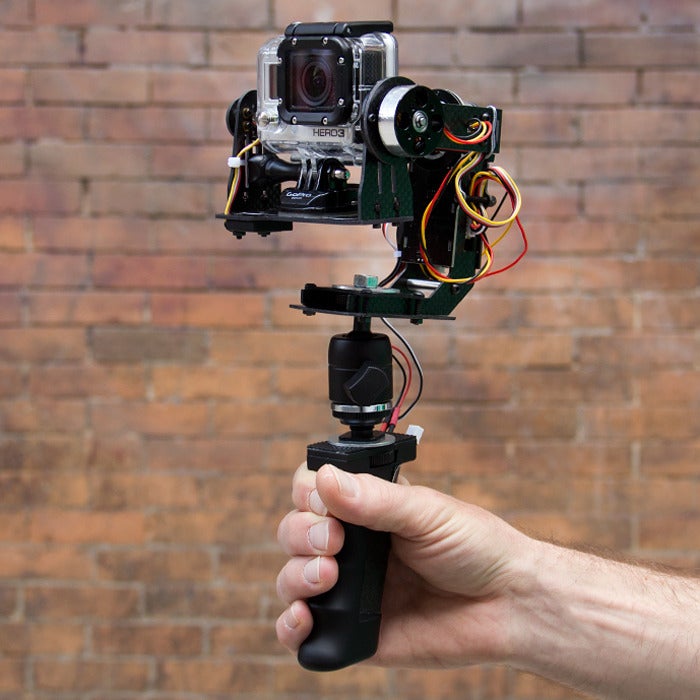 We may earn revenue from the products available on this page and participate in affiliate programs. Learn more ›
Ever since the MoVI was announced earlier this year, we've seen an explosion of motor powered stabilization rigs, from high-end units, down to super-affordable DIY versions. However, if you don't feel like busting out the soldering iron or assembling your own code, trying to find an affordable option can be tricky. The STABiLGO is a Kickstarter fundraiser for a motor-stabilization rig for the GoPro, and they'll be able to get your video nice and steady from a relatively affordable $550.
The STABiLGO will allow for 180° of pitch movement, and 270° of yaw. At just 1.5lbs (including the GoPro), it's small and light enough to use just about anywhere. The stabilization is powered by two brushless motors, controlled by a gyro unit and mini-CPU, and can handle 90 minutes of use on a single charge.
But the big question about the STABiLGO is how tough it will be. The GoPro earns its bread by being robust enough to handle jumping out of planes, careening down mountains, and splashing through rapids. The STABiLGO, on the other hand, might not be able to handle such things.
The Kickstarter has just 14 days to go, and needs to raise nearly $68,000 in funding. A tall order, but not unheard of.
[via BoingBoing]