The Lomo LC-Wide: One Film Camera Probably Not Worth Buying Right Now
But as we've proven, there is no shortage of interesting 35mm film options available right now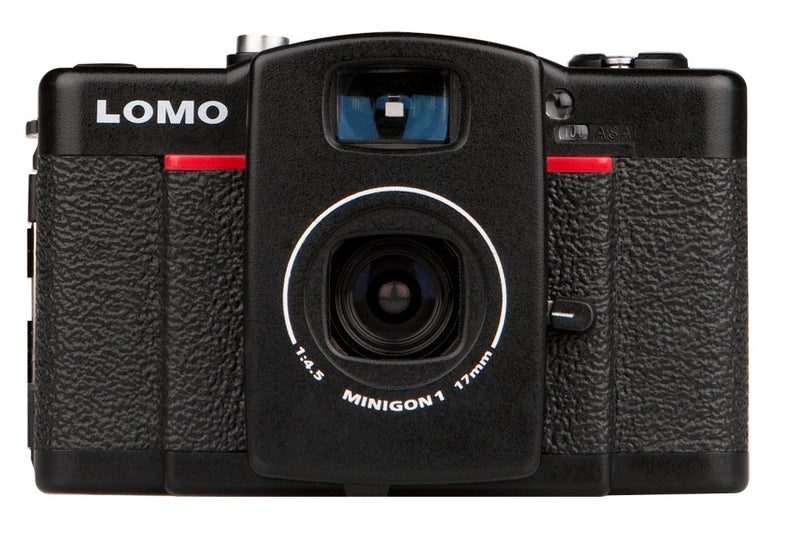 We may earn revenue from the products available on this page and participate in affiliate programs. Learn more ›
In our guide to the vibrant used film camera market last week, we showed you that a couple hundred bucks can buy a lot of top-notch image quality, both in 35mm and medium formats. Which is why we were dismayed today to see the price point on toy camera maker Lomo's latest LC-Wide: $389. Yikes. This makes us sad.
First of all, this is certainly not a rant against "toy" cameras in general. I own a Holga and a Golden Half, both of which I love and had a lot of fun with. Cheap plastic optics and a stripped down process can yield some exciting, unexpected results. But my Holga cost me $20, and the Golden Half $45.
What Lomo has done here, though, is provided a toy camera with many of that genre's enjoyable features (half-frame, full-frame and square-cropped 35mm exposure formats, easy multiple exposures, a saturation-prone extreme-wide-angle lens, no frills operation, etc), while removing what makes toy cameras especially enjoyable: their low price.
The other major strike against the Lomo is that the popular low-fi aesthetic it delivers–vignetting, edge distortion, saturation, inconsistent exposure, etc–can be just as easily applied in processing. Whether effects like saturation and vignetting are created with a cheap lens specifically designed for them or with a couple of mouse clicks in Photoshop does not alter the overall authenticity of the resulting image. As one of our editors mentioned, you could even buy an iPhone with the popular low-fi photo app Instagram and still come out almost $200 ahead of the LC-Wide's $389.
That's perhaps a cynical comparison, but similarly high-value buys can be made in the film world, especially with a nice 35mm point-and-shoot. A Contax T2 or Yashica T4, for instance, both offer an exceptionally sharp and contrasty Zeiss lens which you can vignette to your heart's content in Photoshop; you're not locked into the choice between low and high image quality. They won't go quite as wide as the LC-Wide's extreme wide-angle 17mm glass lens, but the Contax T2 does great wide-angle work with its fixed 28mm Zeiss. And you'll still save at least a hundred bucks.
Or, try one of hundreds of cheaper plastic-lens toy cameras. They're a lot of fun.
If you own and enjoy something from Lomo's wide range of gear, we're certainly not faulting you for that. But for those eyeing this new release, we'd encourage you to consider a used film camera which can deliver both high-and low-fi while saving you some cash.