Your Best Shot Gallery: September 2016
This month's collection of incredible reader-submitted photography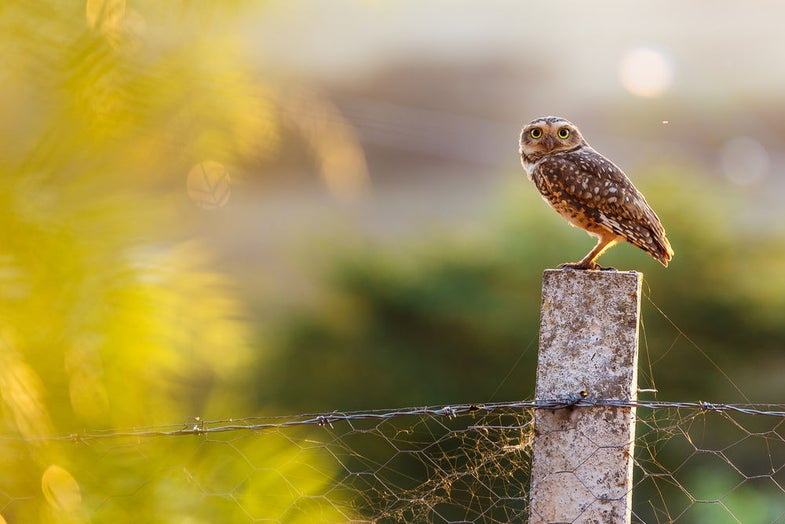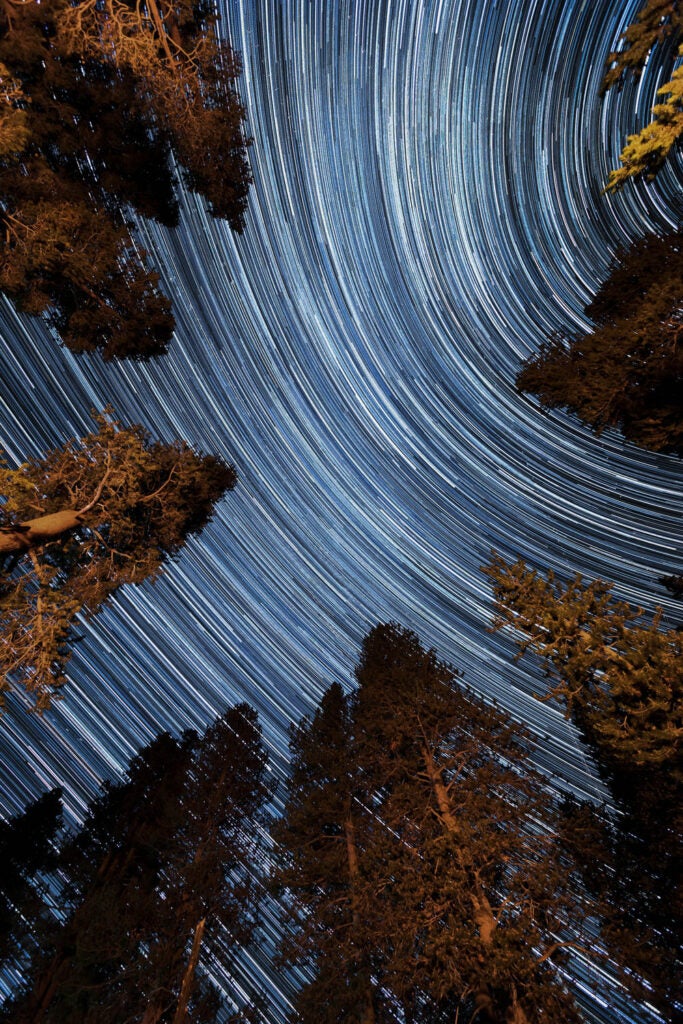 Above The Campfire
Star trails at Yosemite National Park, California. There is a natural light painting on the trees by the campfire. I took 160 pictures with 45s exposures for 2 hours. There was no light pollution at all so I was able to get many star trails. (Canon EOS 70d – Canon EF-S – 10mm-22mm lens / ISO 1000 / f4 / 10mm)
We have officially moved into the fall season of 2016 and one of the best times of the year for making pictures. Our September gallery catches some of the last light of summer with some truly excellent landscape and nature photography. As always, there's also a good mix of portraiture, documentary photography, and even a bit of the abstract thrown in. It's a great mix and we're humbled as always that our talented readers share their work with us.
If you come away from the gallery feeling inspired, get out there and make some great photos.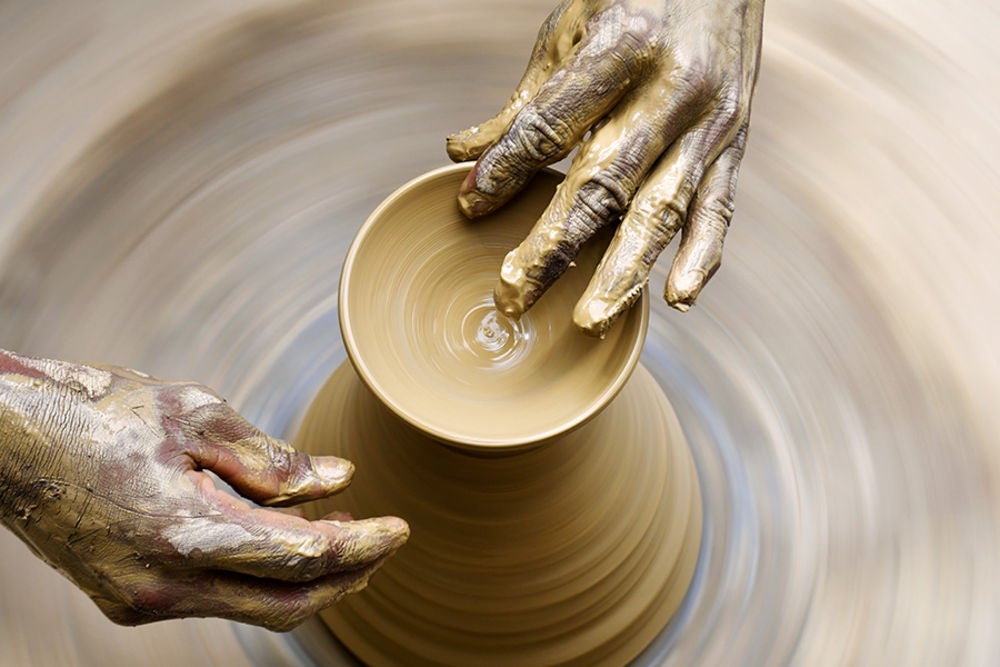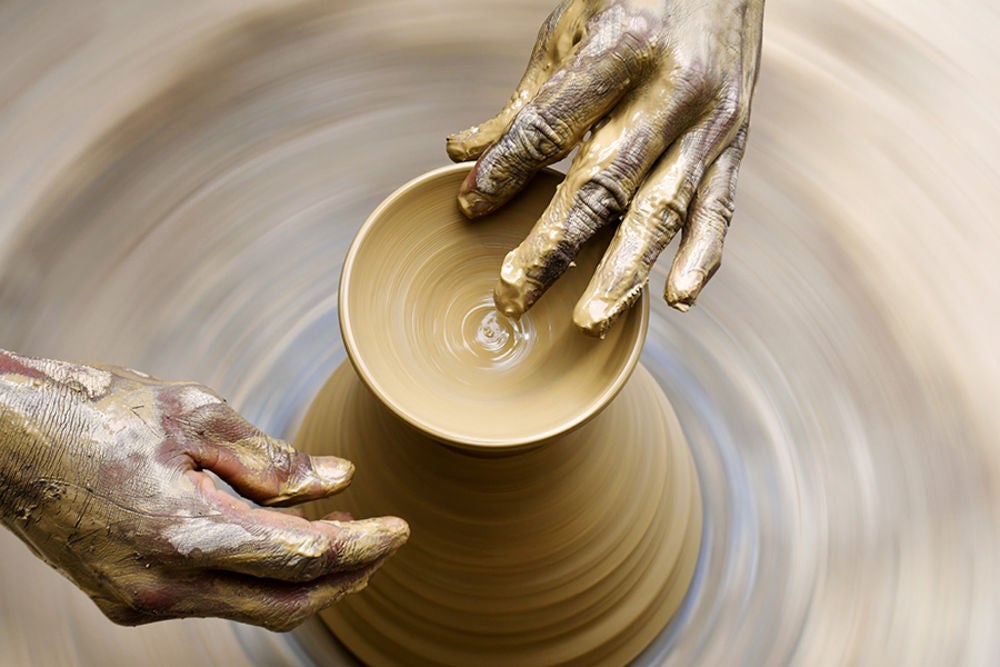 Hand
Making of mud pot in Nepal.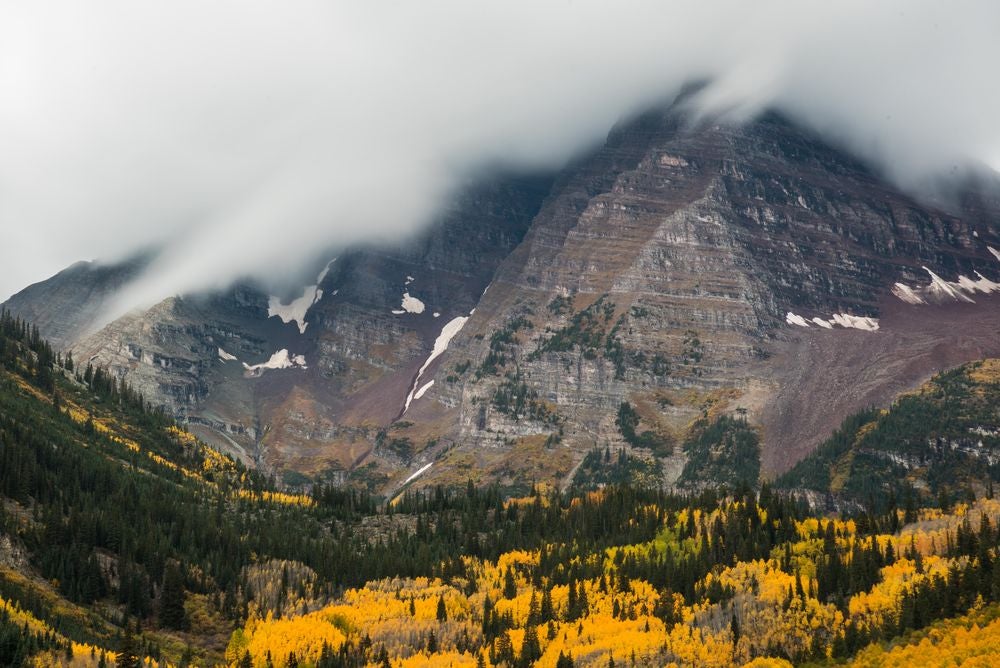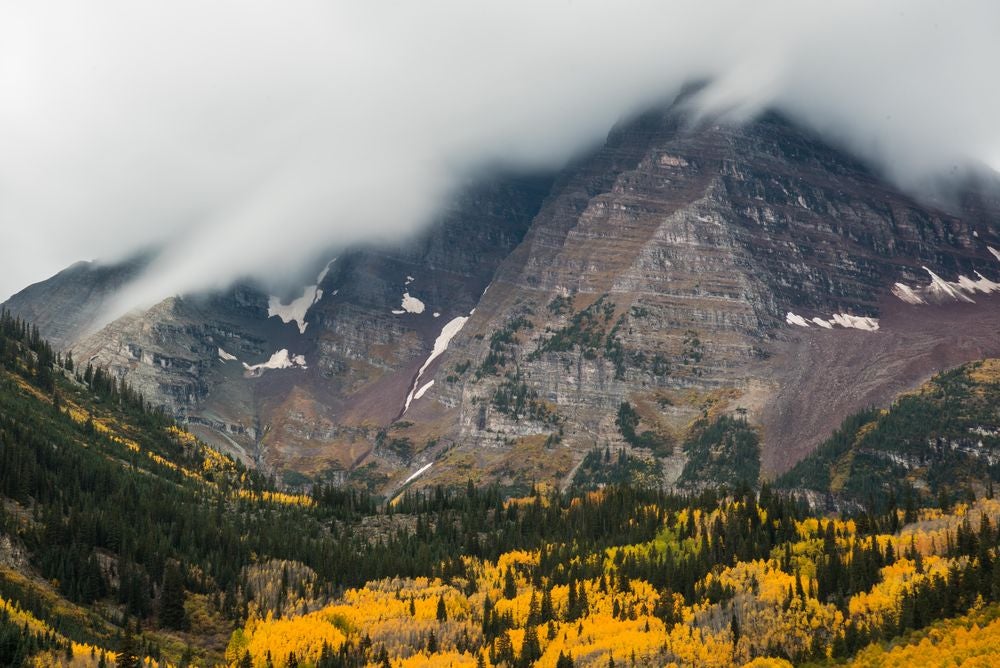 Stormy Bells
A no-show sunrise at the Maroon Bells near Aspen as the first significant snow storm of the season arrives. Nikon D750 – 20 sec at f/22 and ISO 50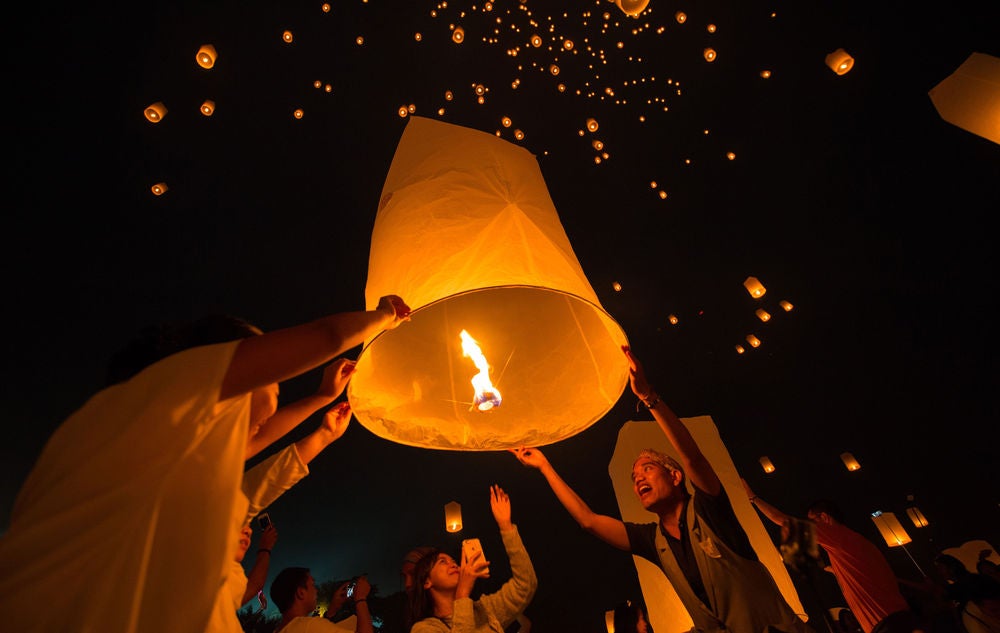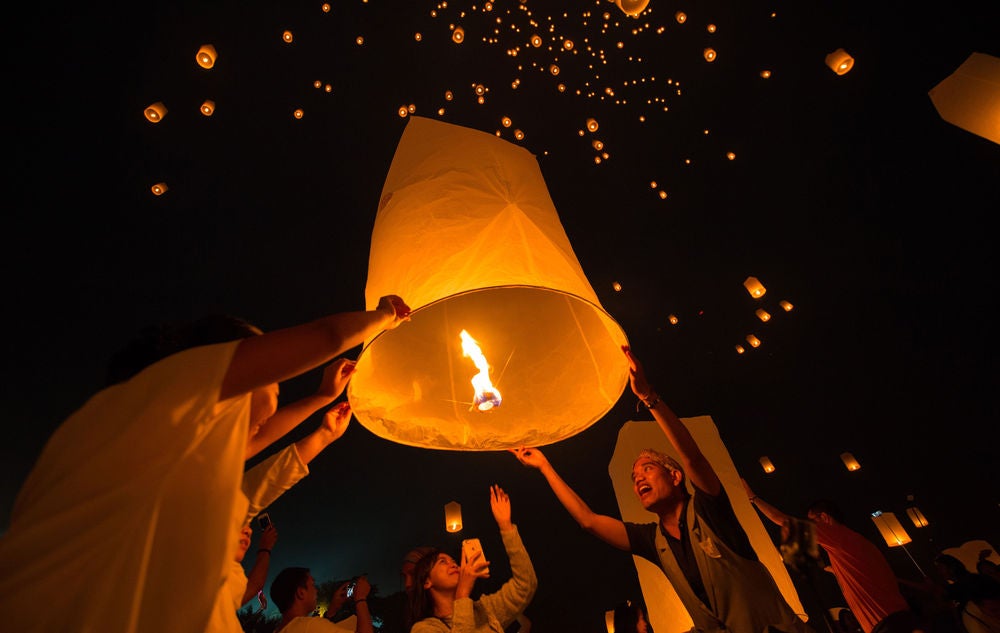 Light my fire
A major festival in the Buddhist calendar, Vesak celebrates the birth, enlightenment and death of the Buddha. Borobudur is a central meeting point for Buddhists from all over Indonesia. This year, the festival was held on May 21, and I was lucky enough to witness this spectacular event. Processions are led and festivities take place through the day, and, at night, thousands of lanterns are lit and released into the starry sky. The scene is magical. EXIF: Shutter Speed: 1/60 sec, F/2.8, ISO: 1000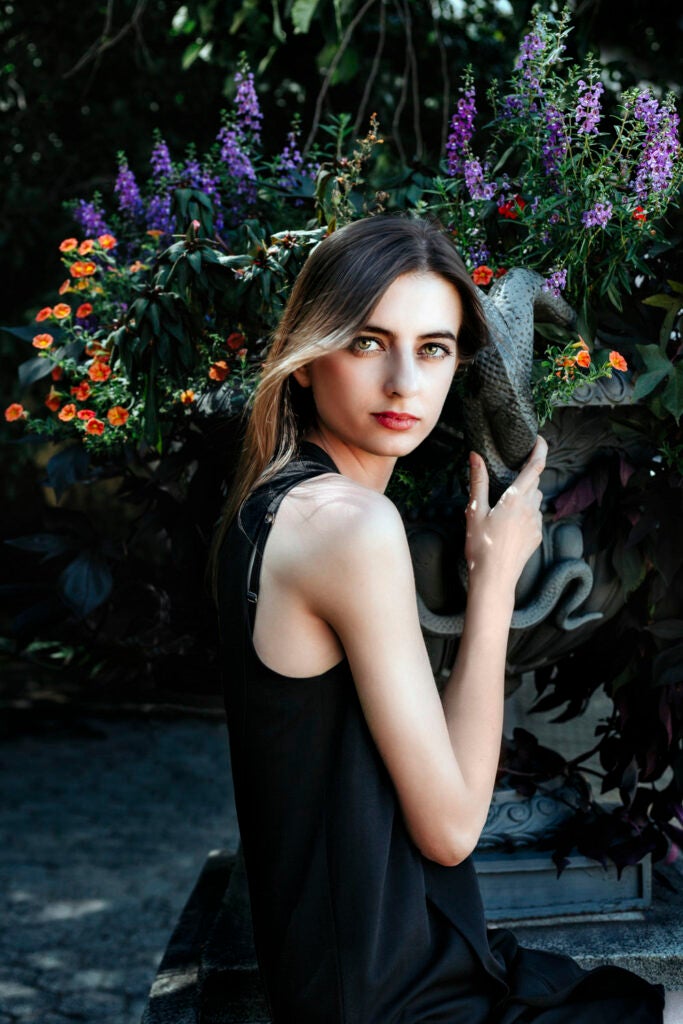 Marina
Model Marina in Prospect Park, Brooklyn.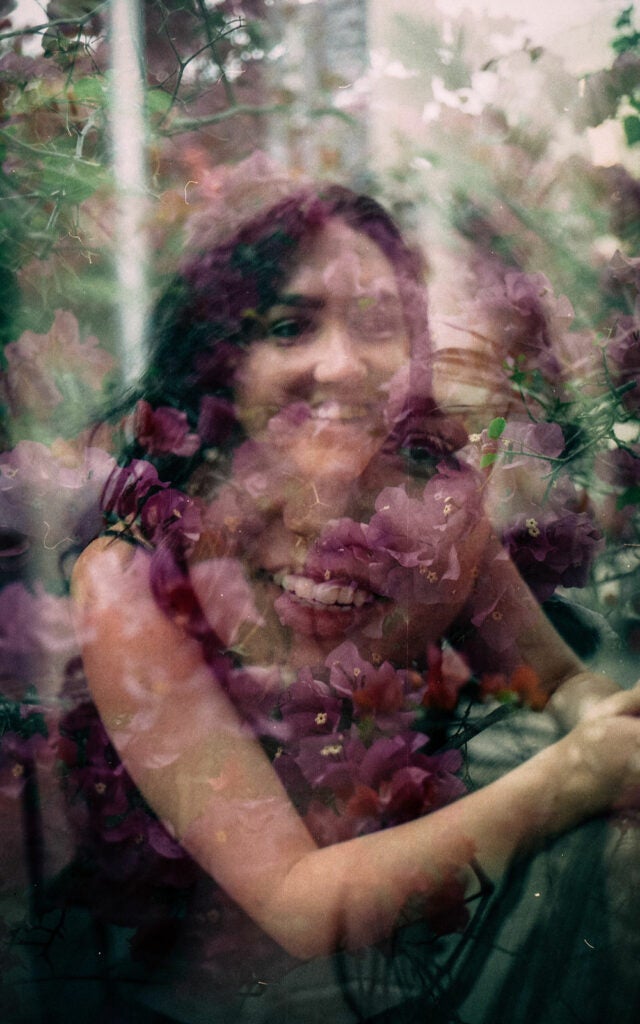 Triple Exposure
I took this photo while on vacation in Fort Lauderdale on my Canon A-1 with Fuji X-tra 400 using a triple exposure. While taking this photo I was initially trying to create a double exposure with my girlfriends face, and the flowers, however I lost count of how many photos I had taken, and this was the result.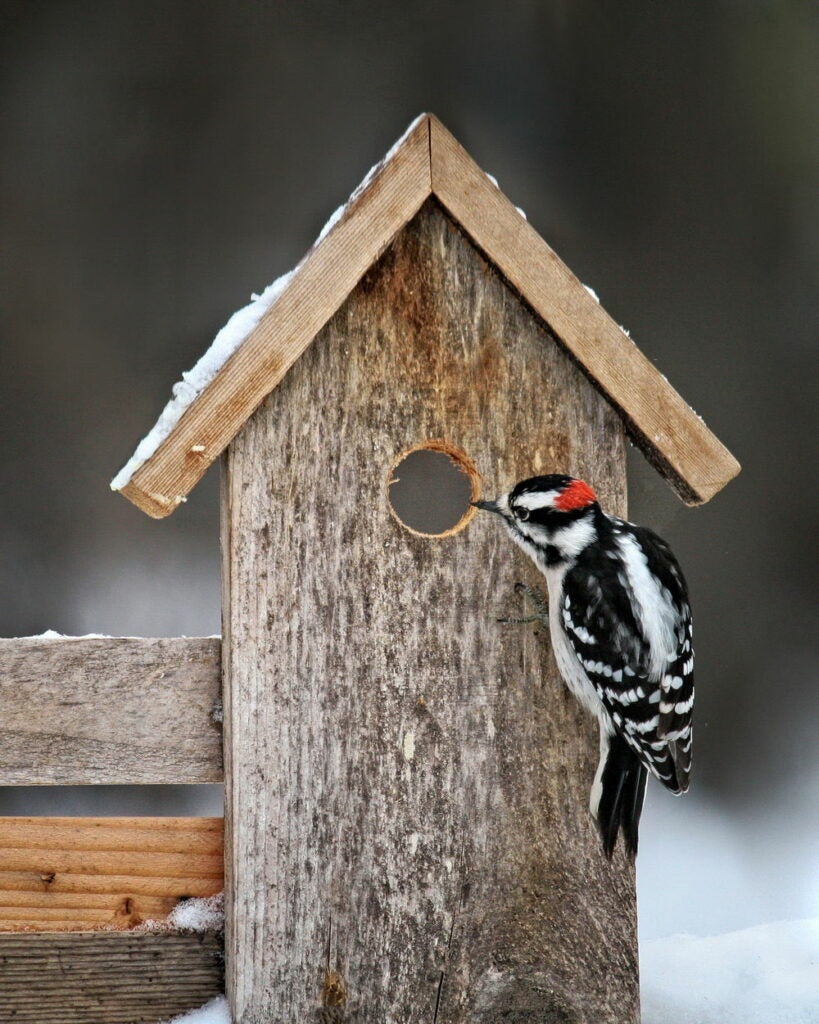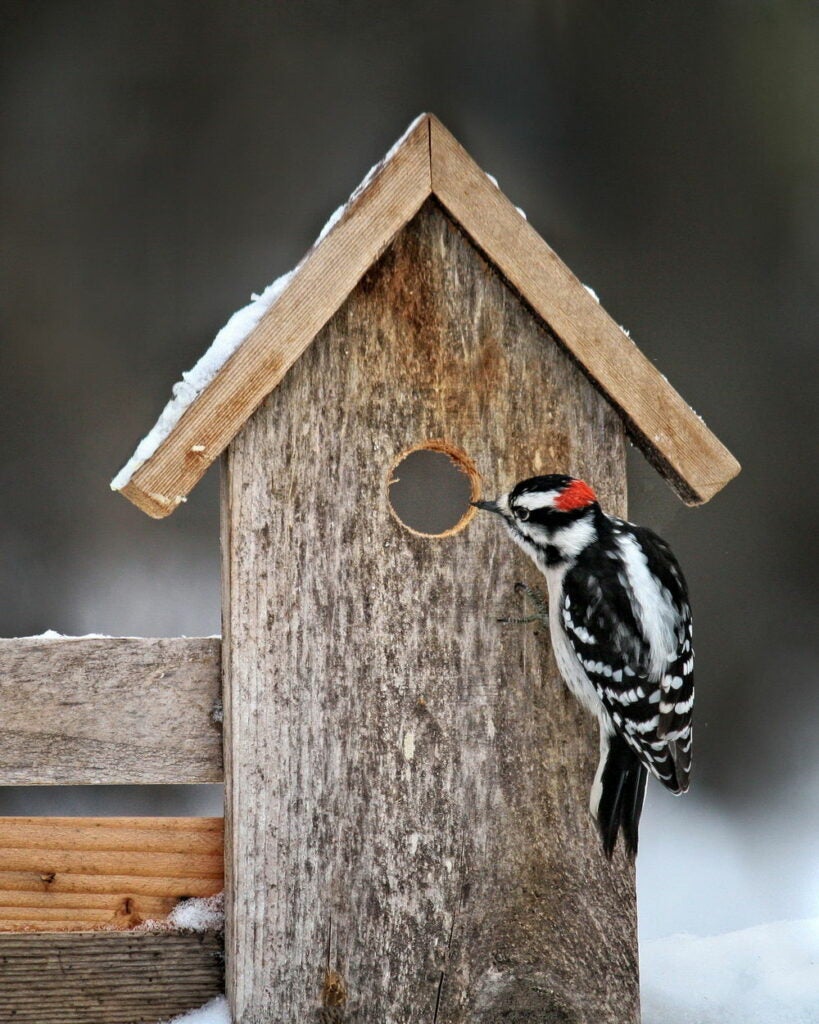 Can I Get Through There?
2 Downy woodpecker on a bird house decoration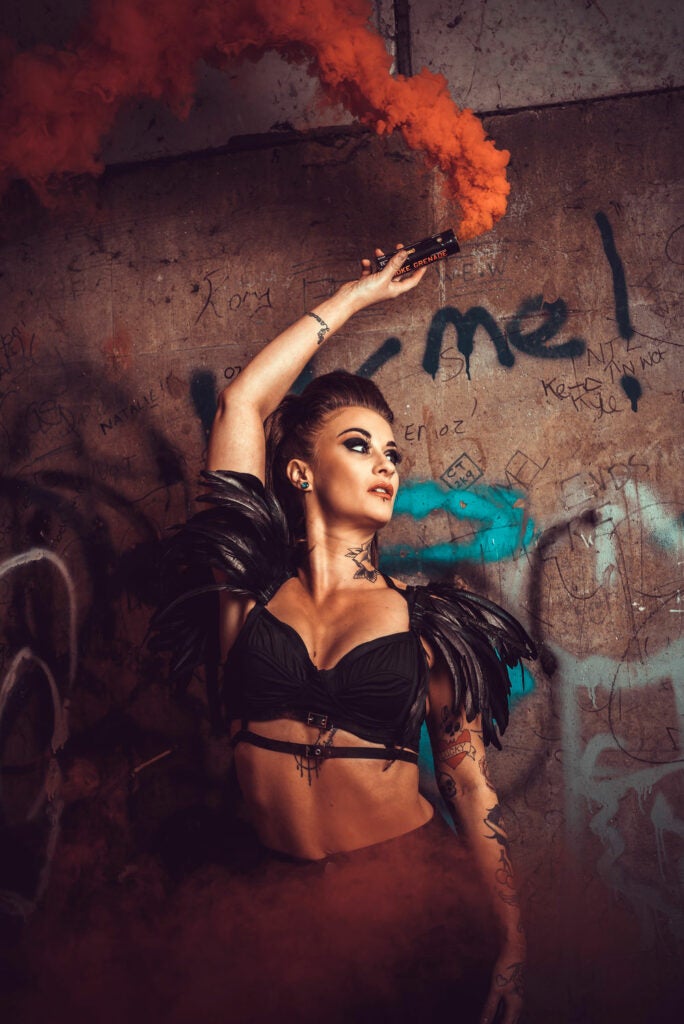 Luna XO
I recently did a photoshoot (17/9/2016) and exclusively used the brand new Samyang AF 50mm F1.4 FE lens on my Sony A7R. I used Enola Gaye smoke grenades to create atmosphere. The location was a public walkway tunnel in Cheshire.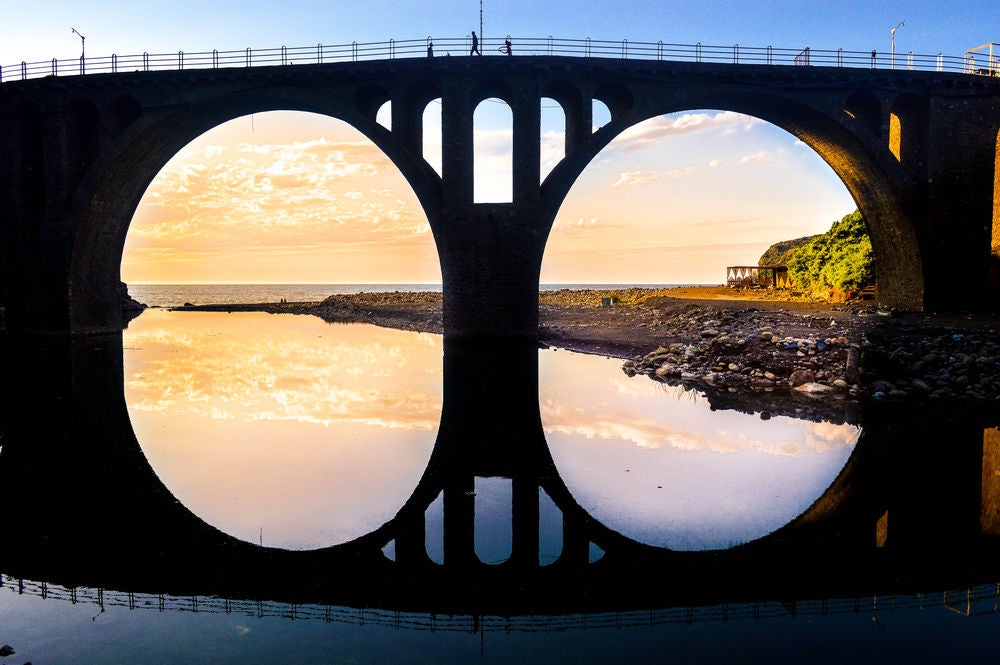 the binocolars bridge
i called it the bincolars bridge , when you could see through a reflextion bridge a very nice view , it looks like you are using a real binocolars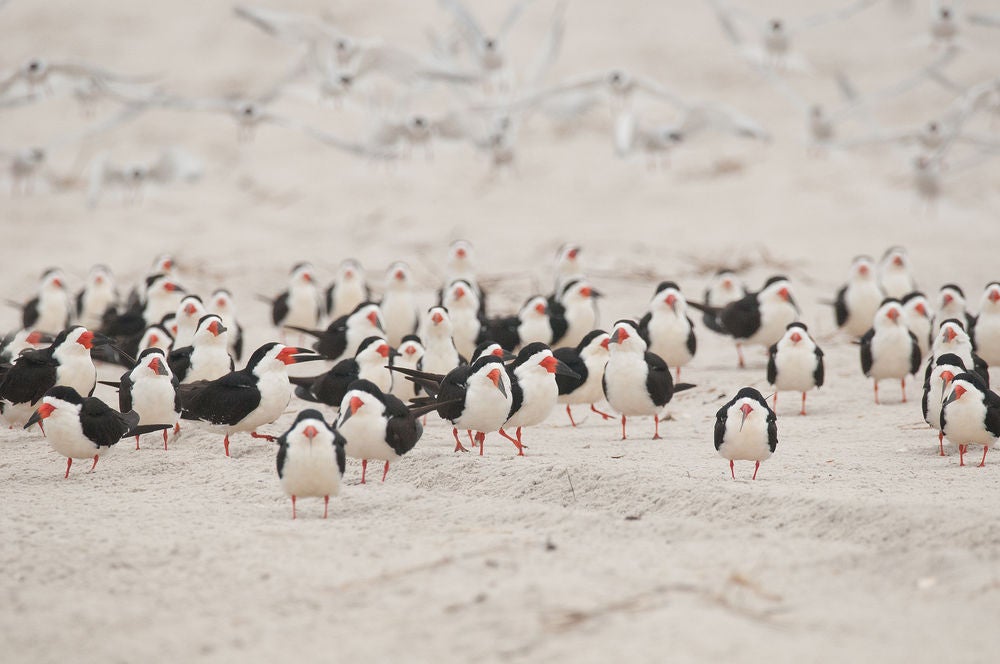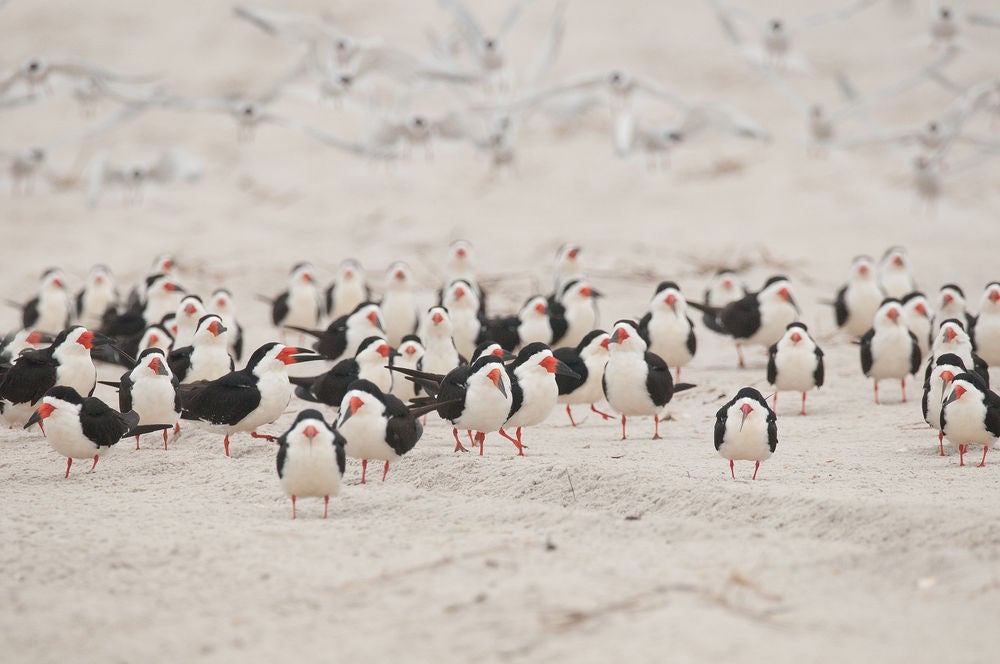 Invasion
A flock of terns are approaching a colony of black skimmers on a cloudy May morning at Nickerson Beach, Long Island, NY.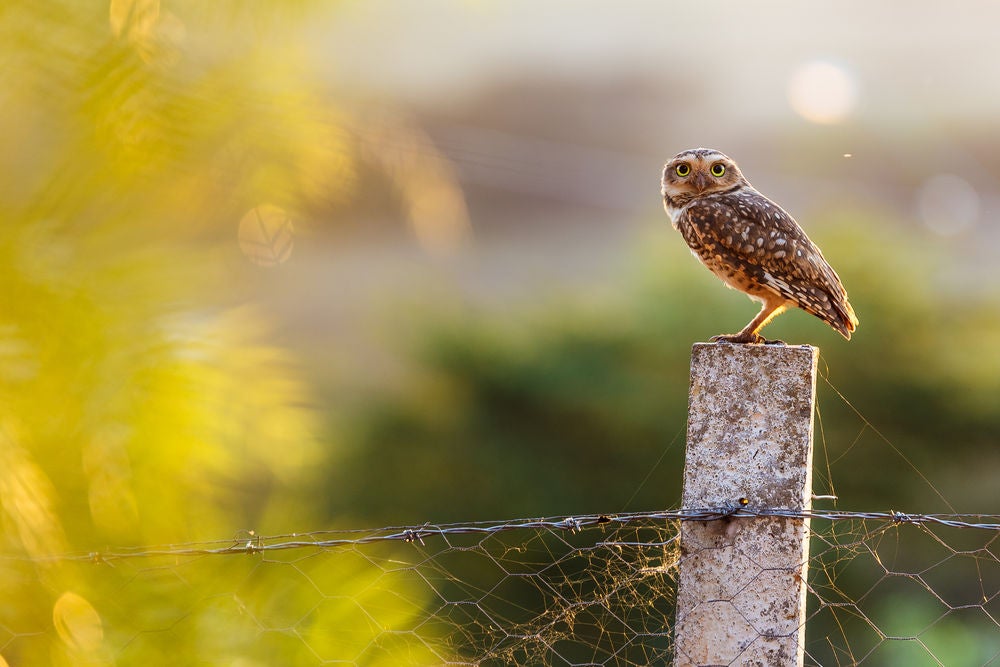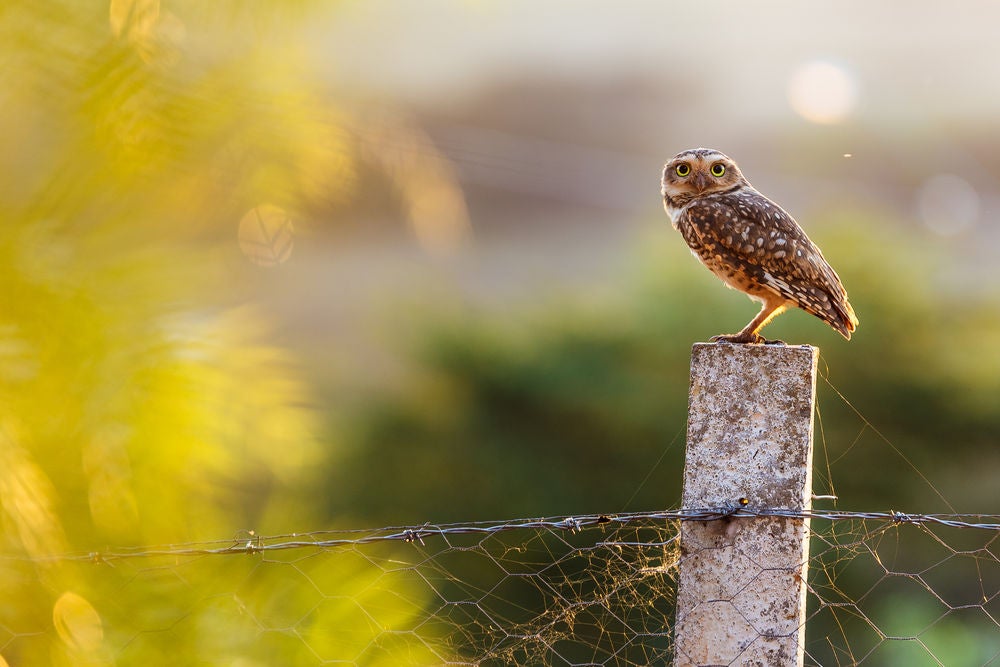 Little Owl
This photo contains a hidden drama: This owl was watching the destruction of its nest, caused by the construction of a new building in that area. Initially, what caught my attention was the beautiful evening light and only after the shoot, I realized that the owl was there. Unfortunately.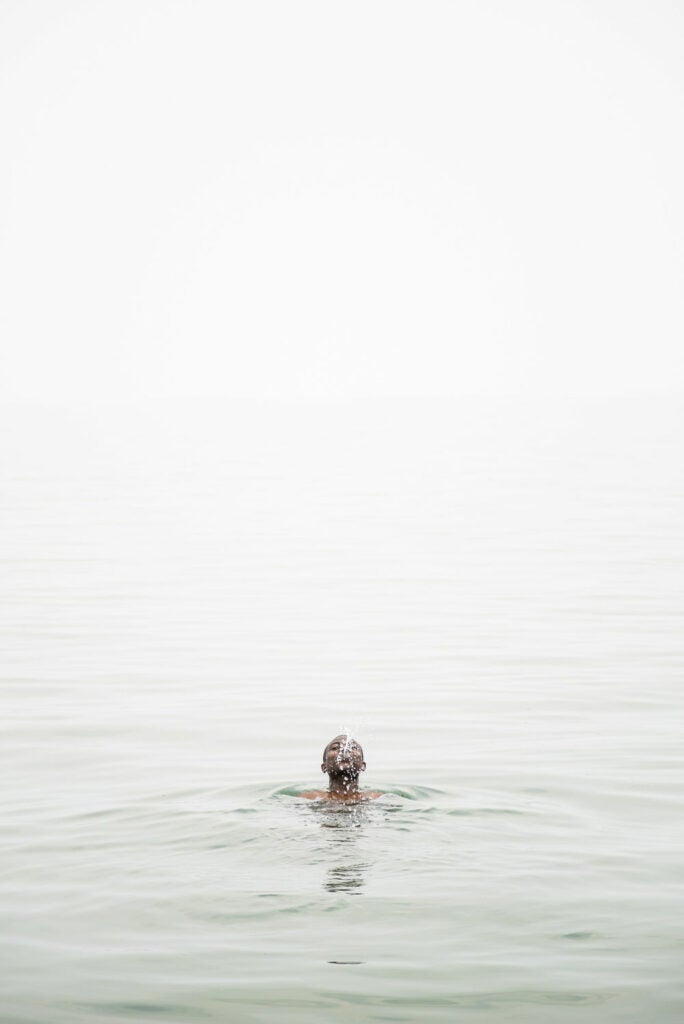 Endless Lake Pleasure
The light conditions in Gisenyi on this day made lake Kivu look infinate. I notice someone swimming and point my camera at him, making sure to keep the scene looking infinite by shifting to a vertical which, as a videographer, I don't often do. As I do this, he looks my way and sprays water out of his mouth, completing this perfect vibe I wanted to capture. 105mm iso200, f8, 1/400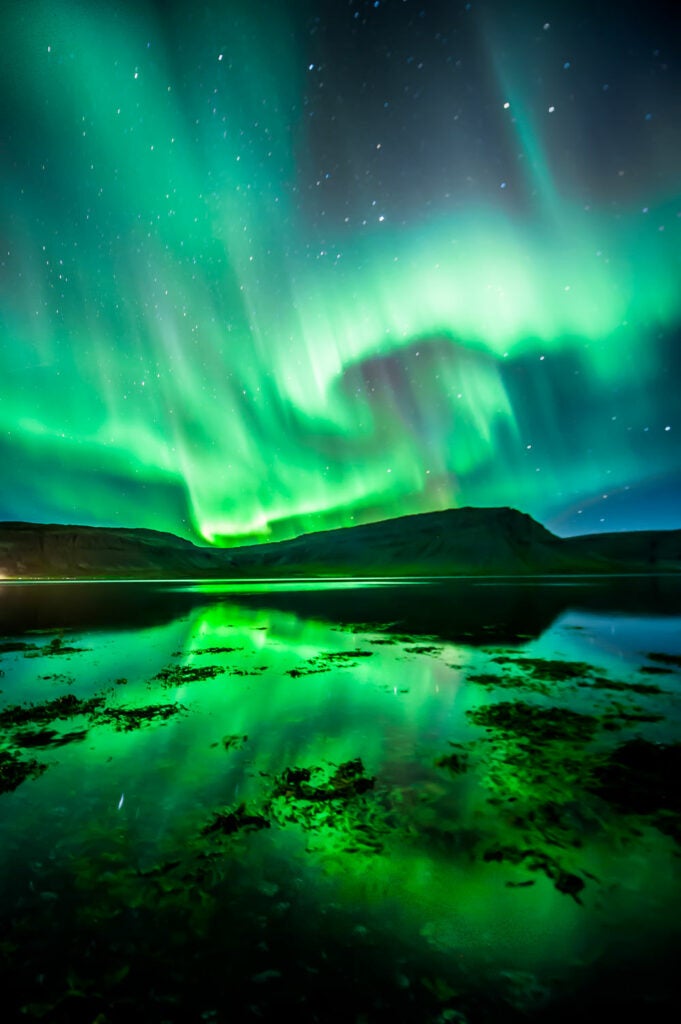 Aurora Borealis
Seeing Aurora Borealis was one of my biggest dreams. This year, I was lucky enough to take a trip to Iceland and not only to see, but to capture the beauty of Northern Lights. That was definitely the best night of my life!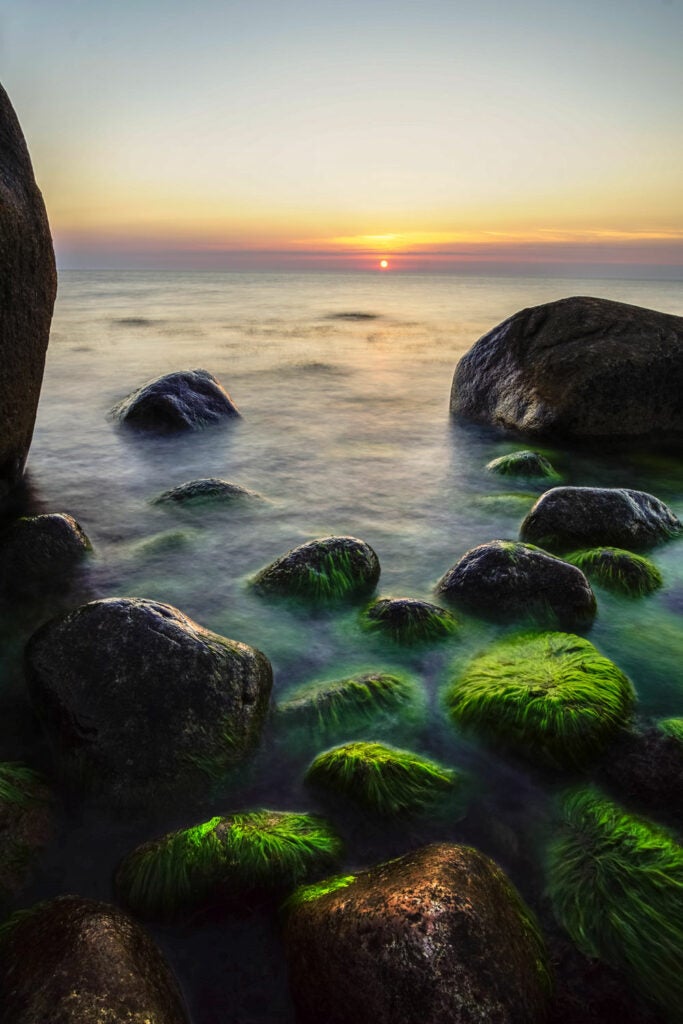 Sunset
Sunset over Bornholm island.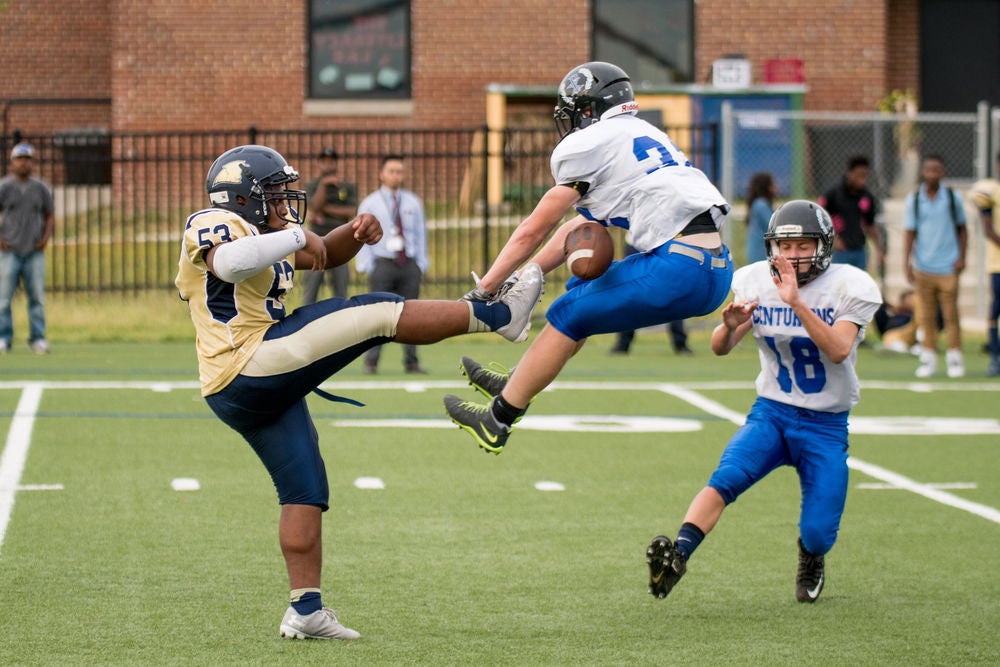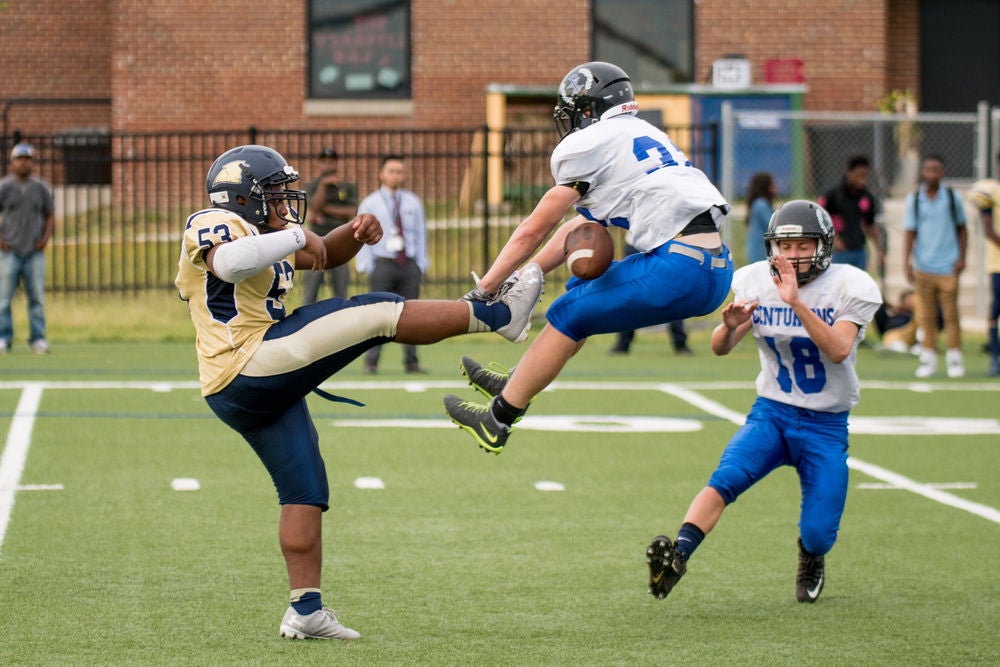 Denied!
High School Football blocked punt.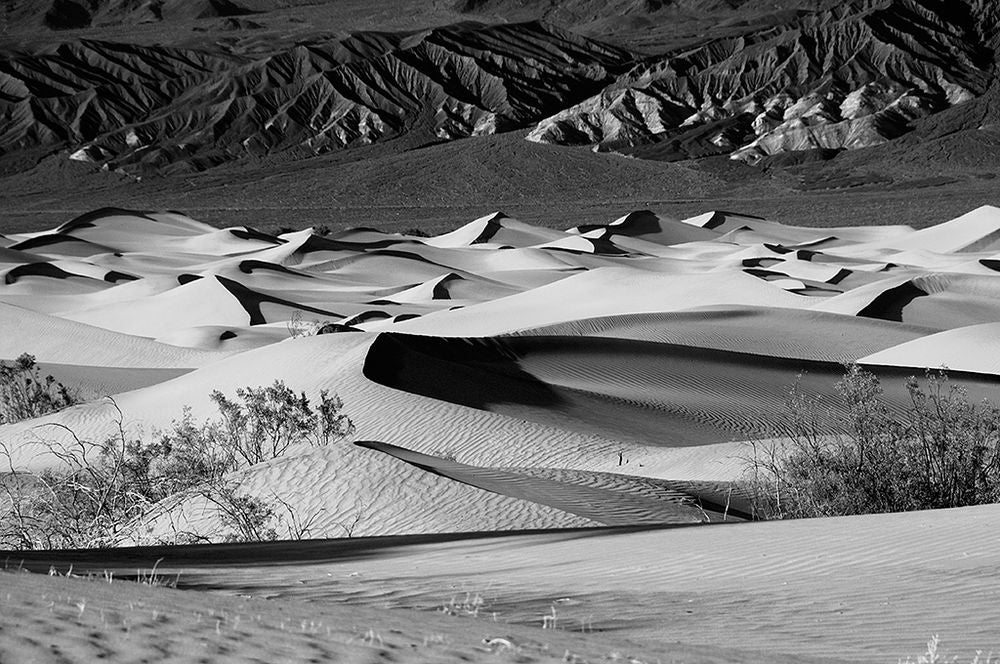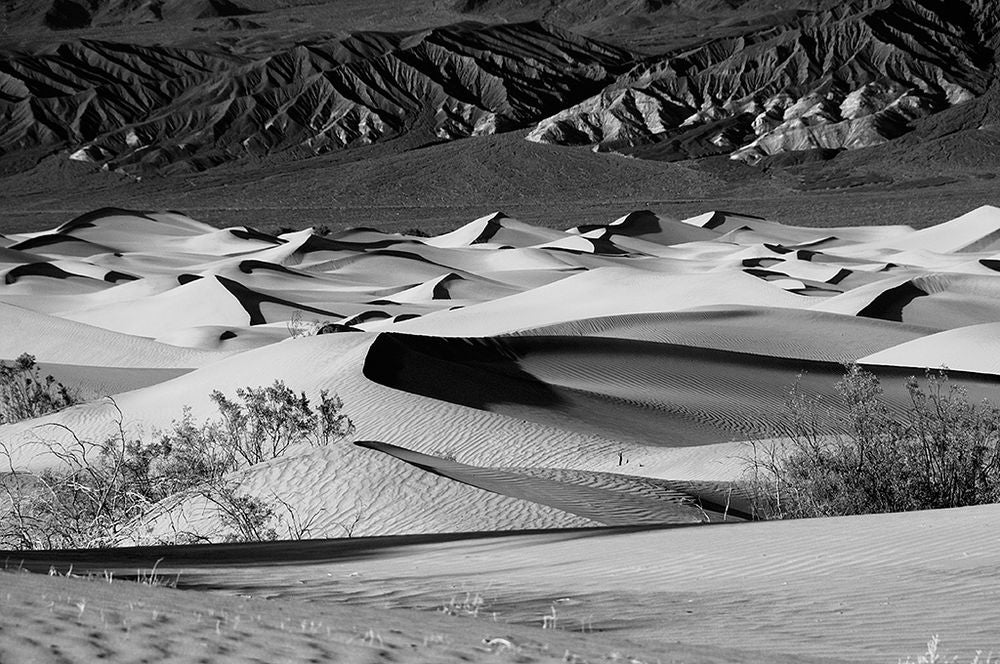 Death Valley Sand
Nikon D300, Nikon 18-200mm, Iso 200, f10 -1EV, 1/400s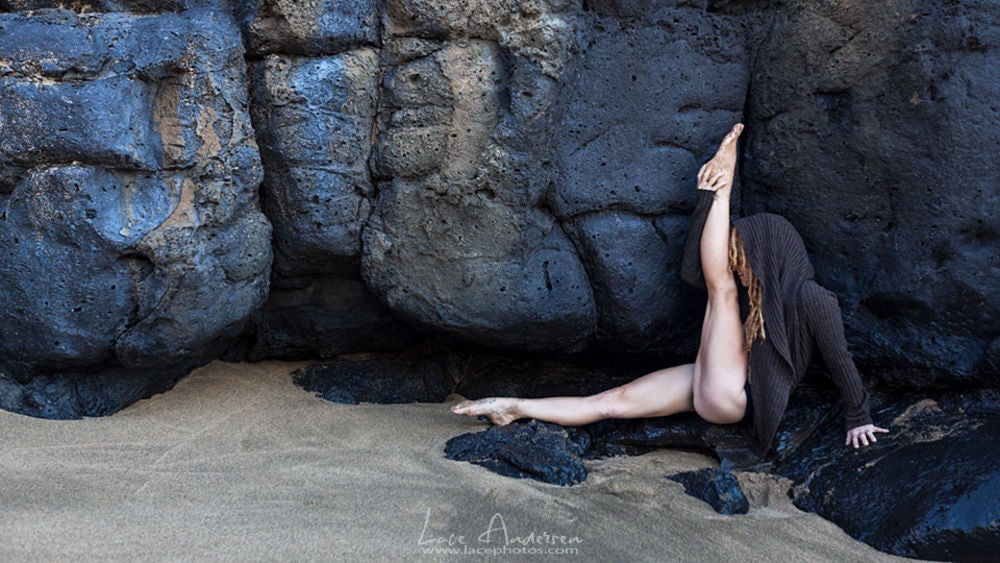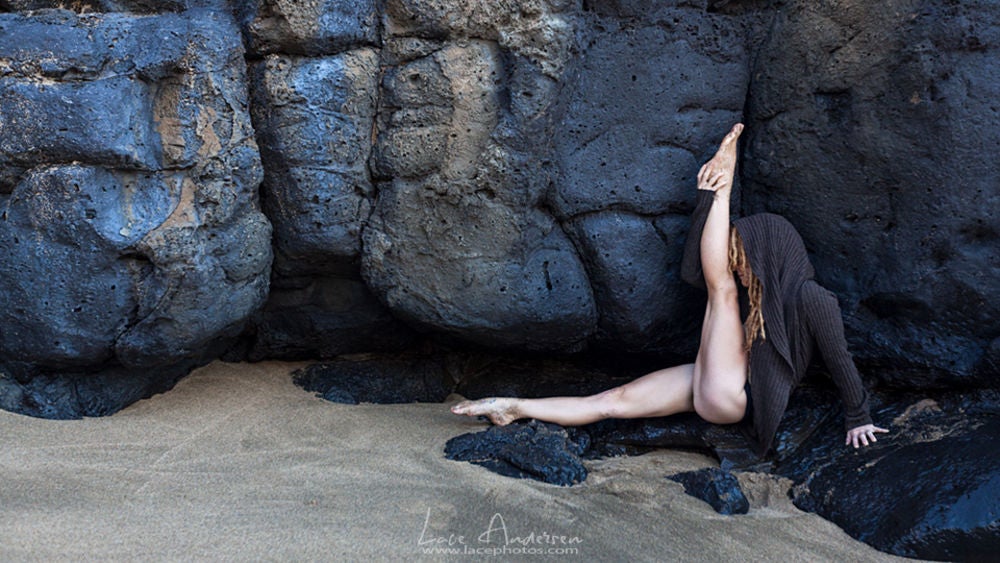 On Point
Melding the human form with nature and lines.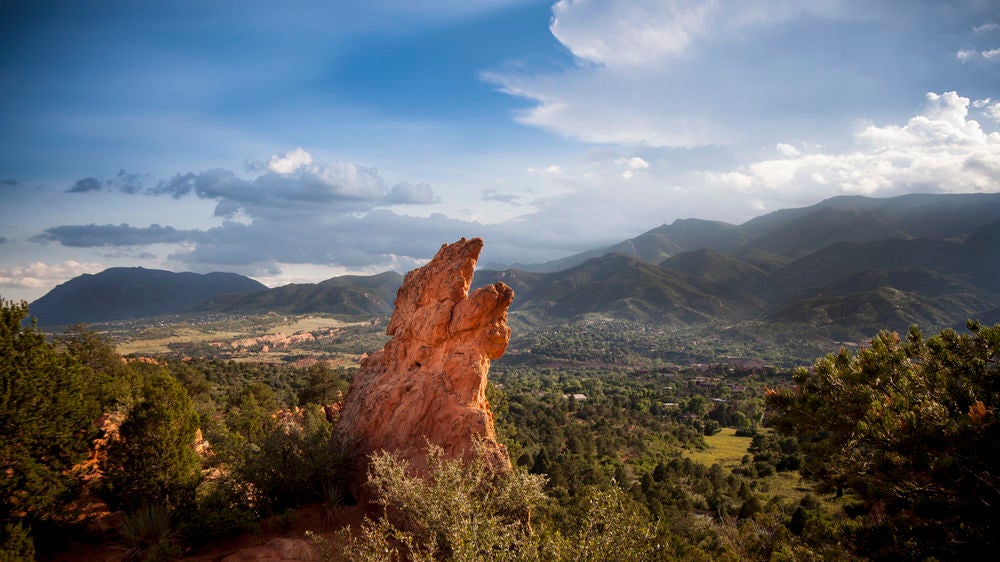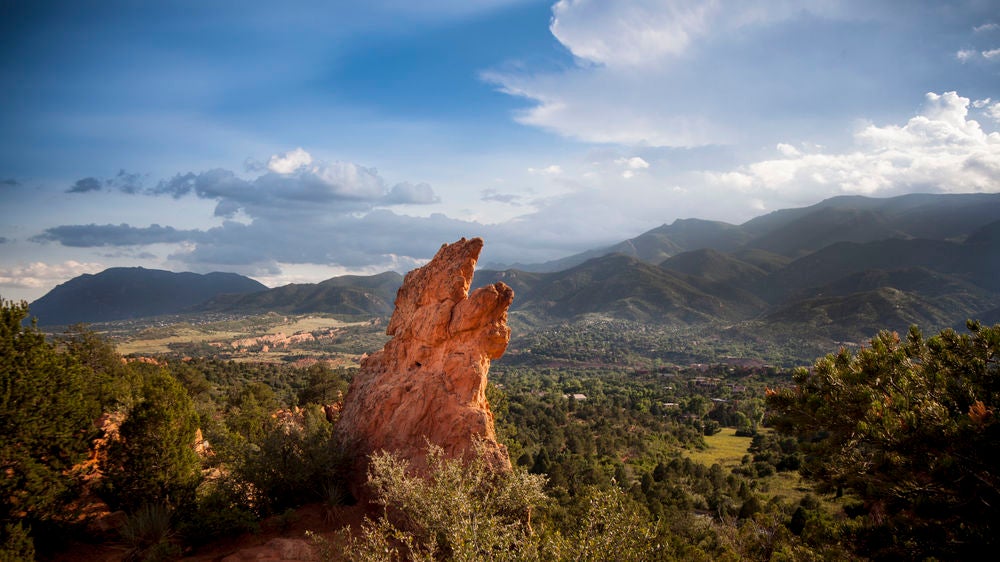 Garden of the Gods
Garden of the Gods in Colorado Springs, CO.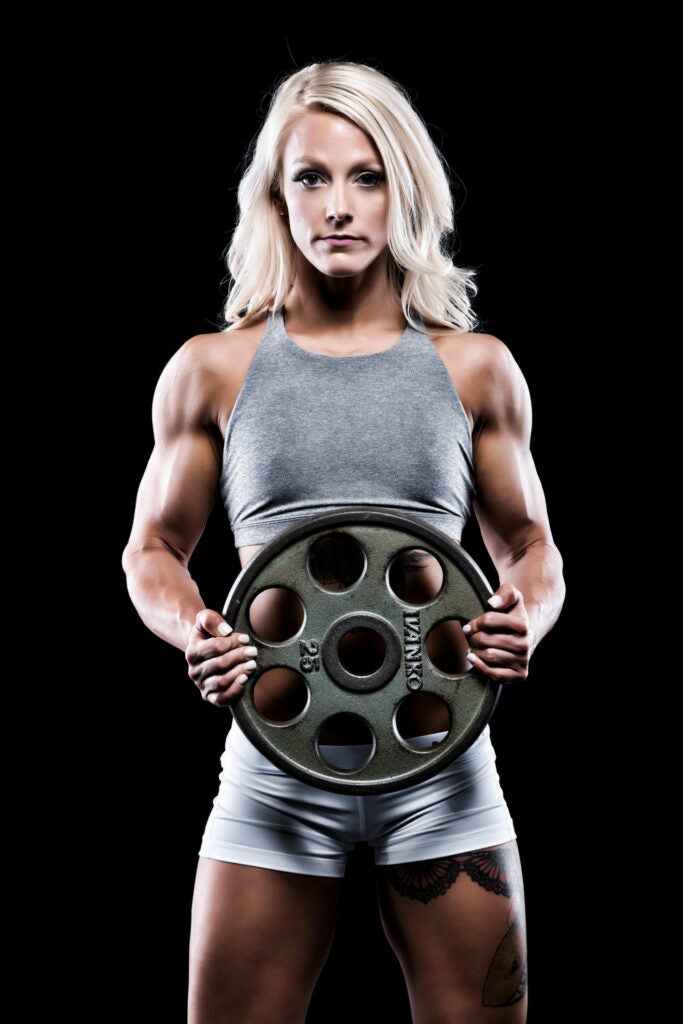 Charlie
A photo of Charlie, a National Physique Committee bikini competitor, two weeks prior to winning a bodybuilding show. Specs: Nikon D800, f/9, 1/200 sec, ISO-100, lit with Paul C. Buff Einsteins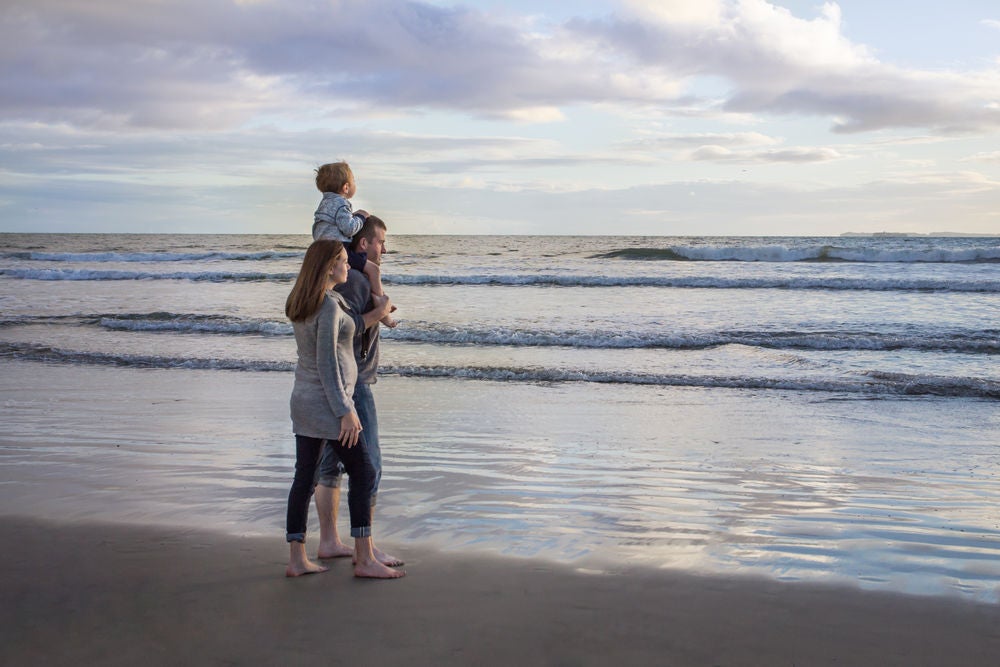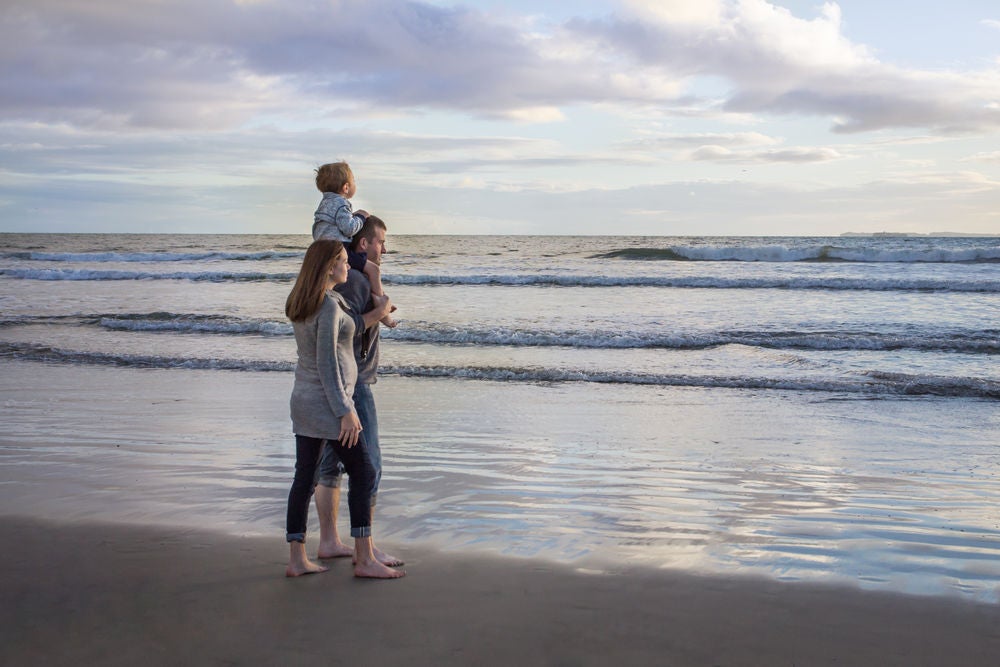 Looking out
Family self portrait during a family vacation in California.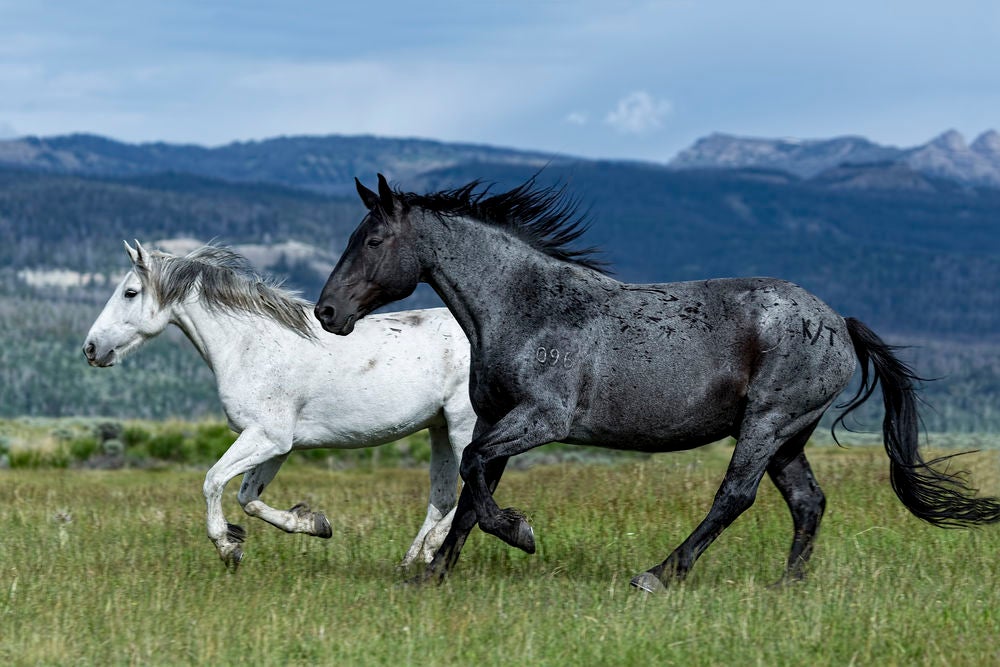 The Black and White Race to the Finish
I was in Wyoming staying at Absaroka Ranch near Dubois. I was able to get a lot of pictures of horses running with and without cowboys/cowgirls on them, usually at top speed. For every shoot, I set my camera at shutter priority 1/500 and everything else auto, which I never ever do normally. But in this case, when a herd of horses is running by you and the whole episode lasts only a minute or two, you don't have time to check that you're getting good pictures. You set your camera to high burst and let 'er rip. In two minutes, you can get a lot of pictures, and you're going to get some throwaways and keepers. I was lucky enough to get enough keepers to make me happy. This is one of them. I kept my Canon 5D Mark III and my Canon EF 100-400mm f/4.5-5.6L IS USM Telephoto Zoom Lens on one shoulder and my Canon 60D and Canon EF 16-35mm f/2.8L II USM Ultra Wide Angle Zoom Lens hanging from my other shoulder, both set to 1/500 and auto everything else. That way I could drop one and grab the other depending on the action. For this picture, I used the 5D camera and 100-400mm lens. Camera settings in this photo are 1/500 shutter speed, ISO 100, 170mm, and f5.6.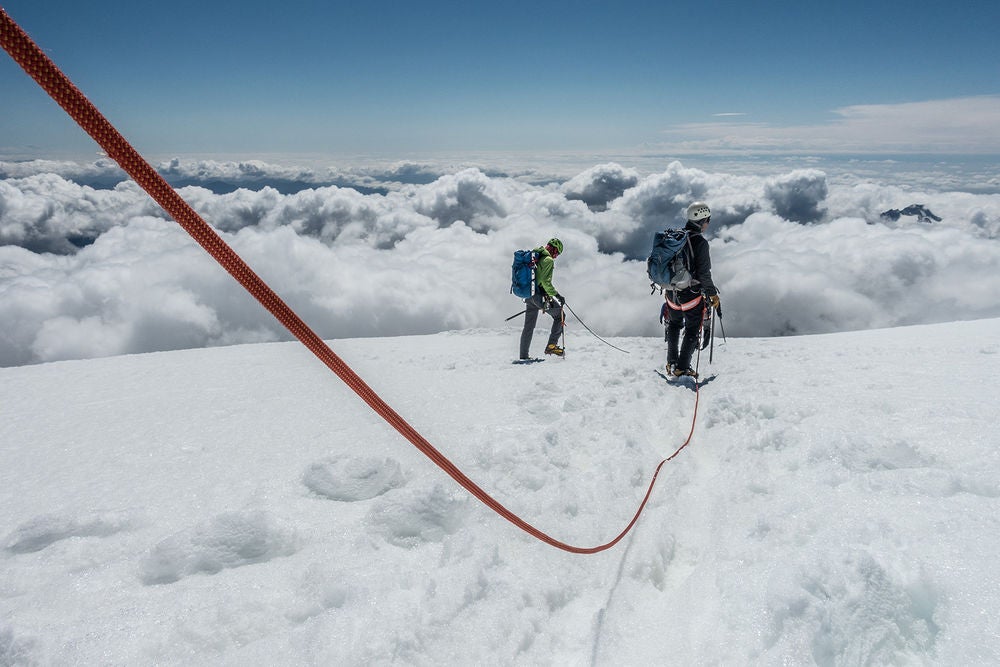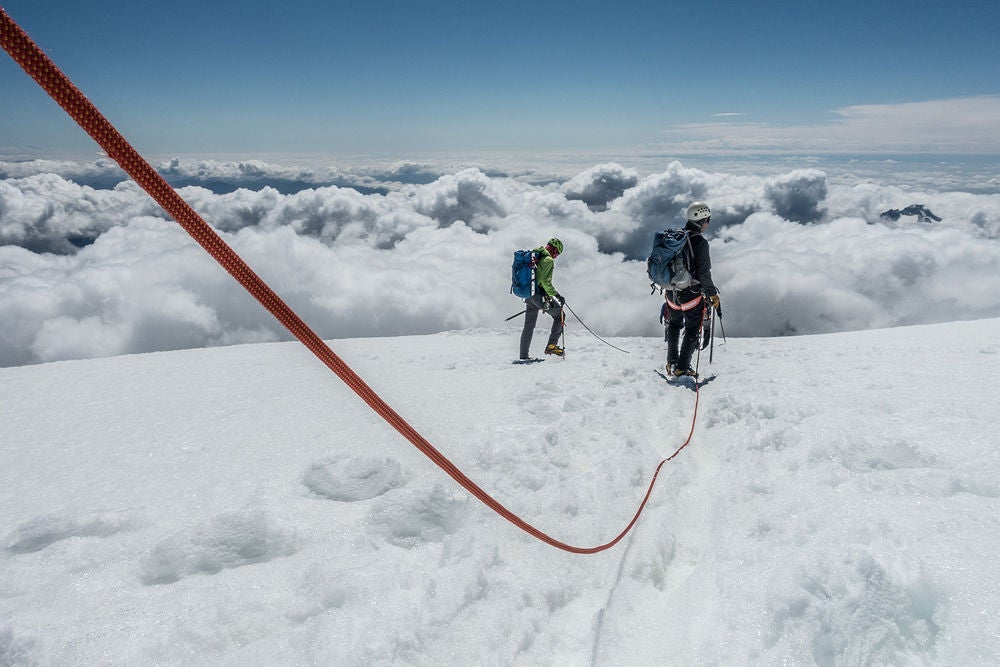 Above The Sky
Mount Baker. Descending the Roman Wall.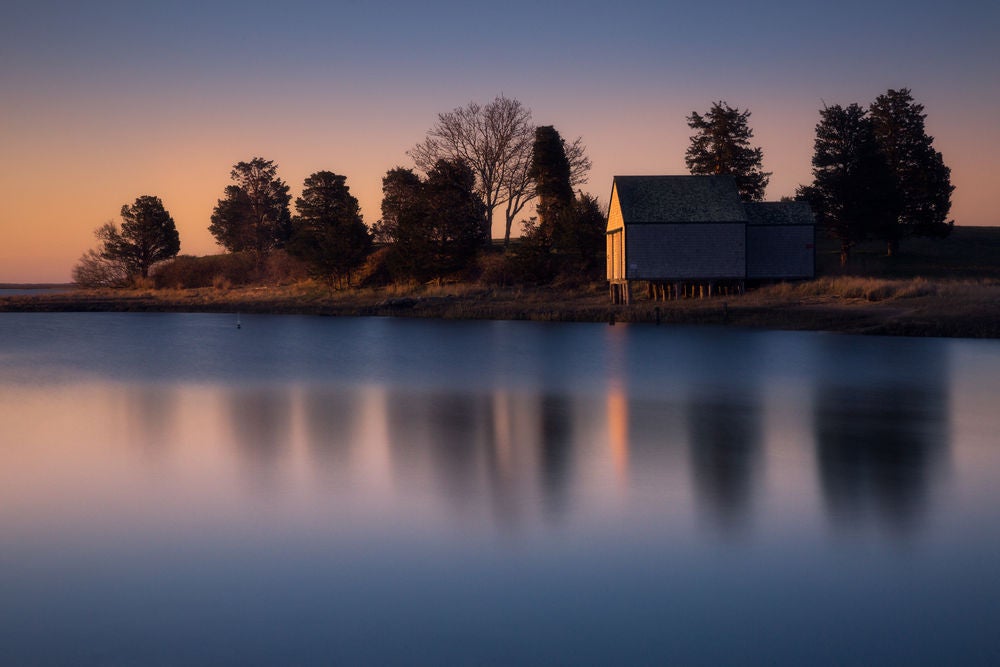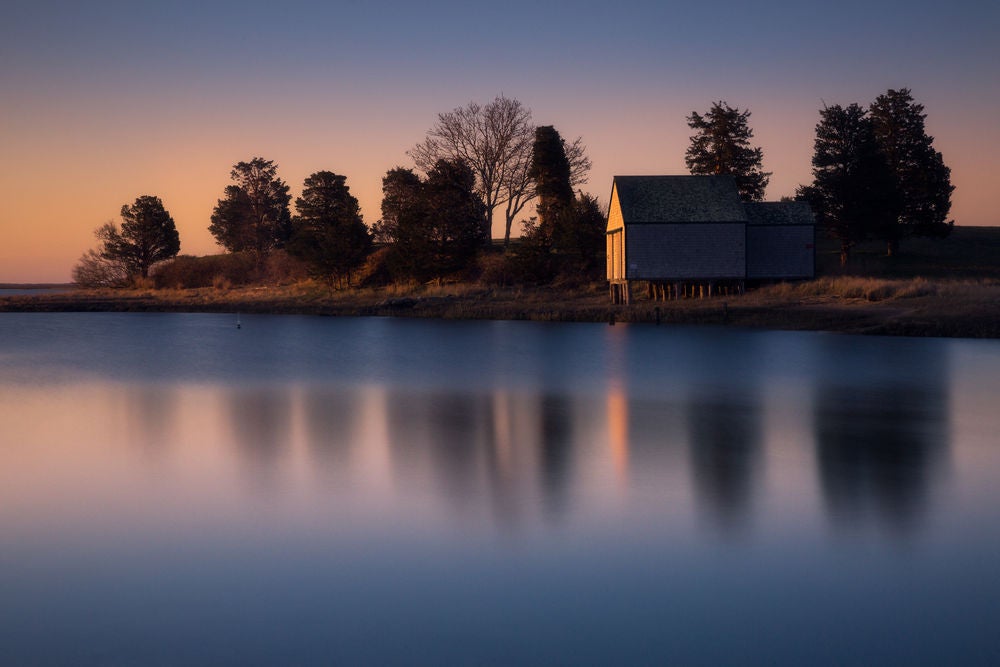 Dawn at the Boathouse
This image was a study in color for me. The photo was taken at Nauset Marsh in Eastham, MA (Cape Cod) at sunrise. The golden light on the front of the boathouse was a beautiful and there was a nice reflection coming and going with the wind. The sky was a little less desirable but I took the photo anyway. My first instinct was to make this a black and white, but instead I decided to work with he color image but make the colors more harmonious. I took a cue from he boathouse tones of orange and blue (complementary colors) and worked those colors into the sky, along with muting the green/brown of the trees.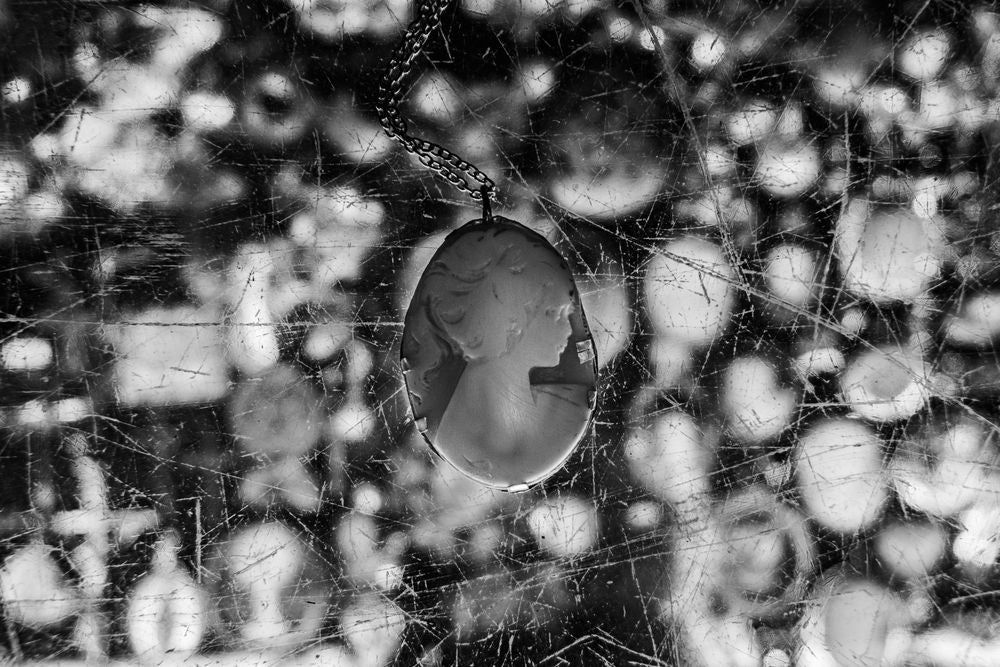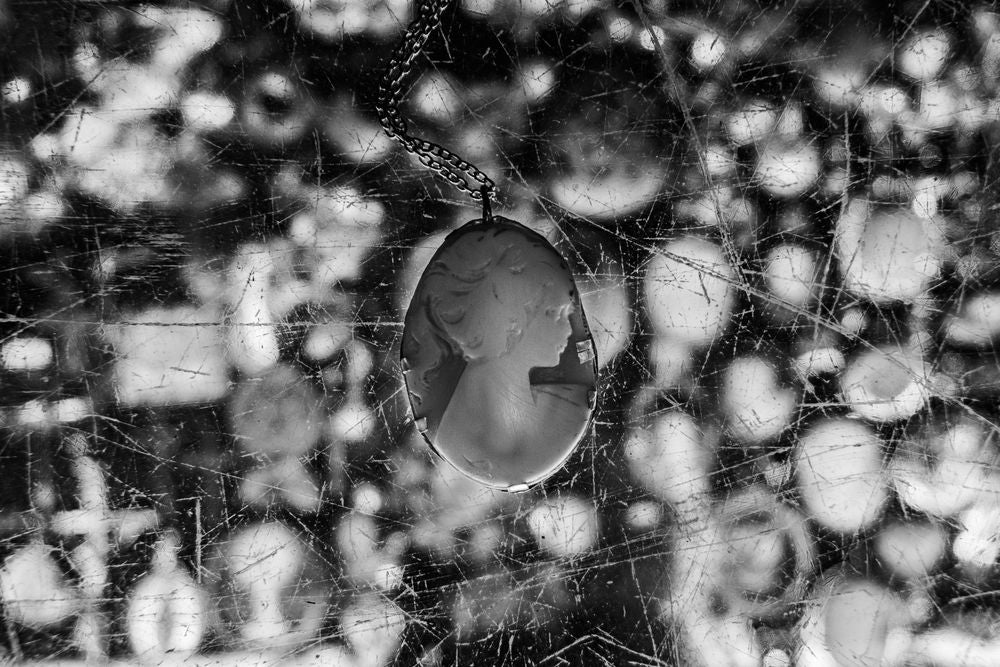 Lost Treasure
Found this necklace at an antique shop in the Philippines. I don't know what it means or what the pendant symbolizes but what I know is it's beauty was meant to be appreciated. 25mm, 1/60 seconds at f/4.5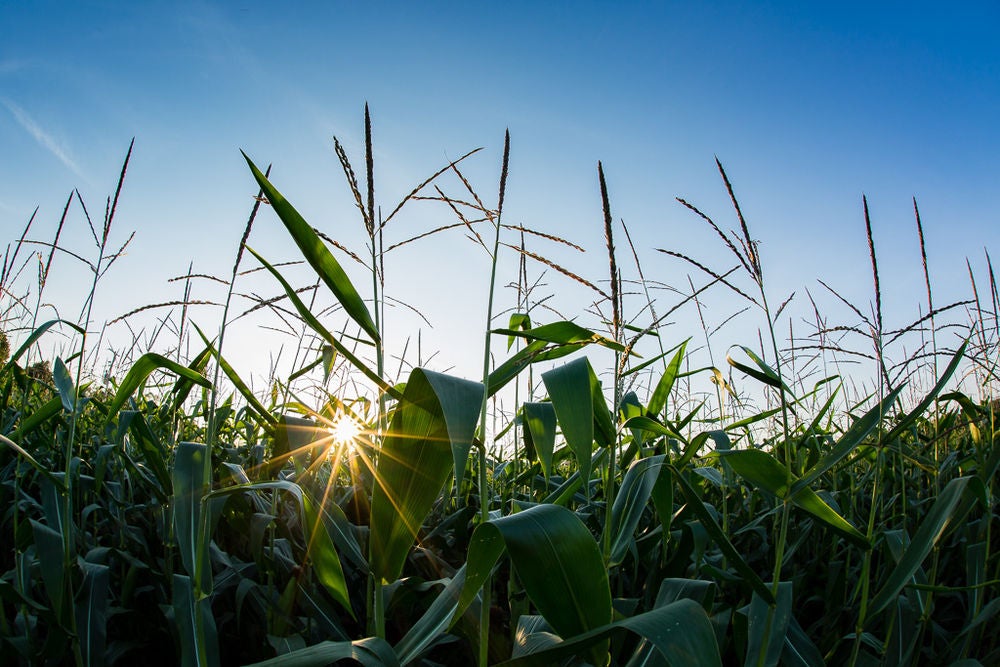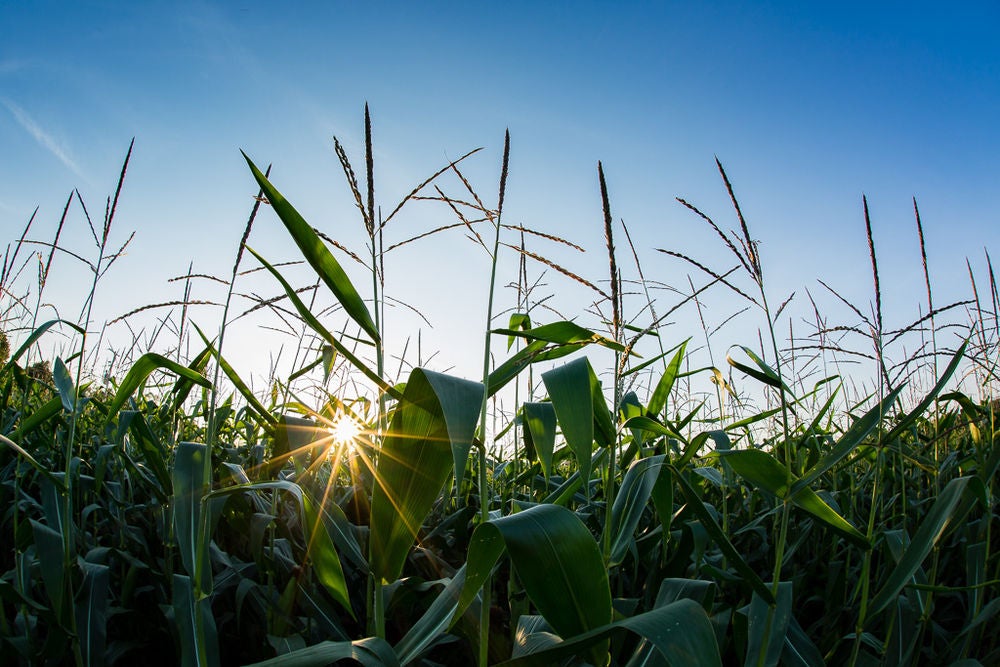 Cornfield at sunset
Saw this while driving pulled over to grab a few frames this one is my favorite. Canon 5dMark III Sigma 15mm f2.8 fisheye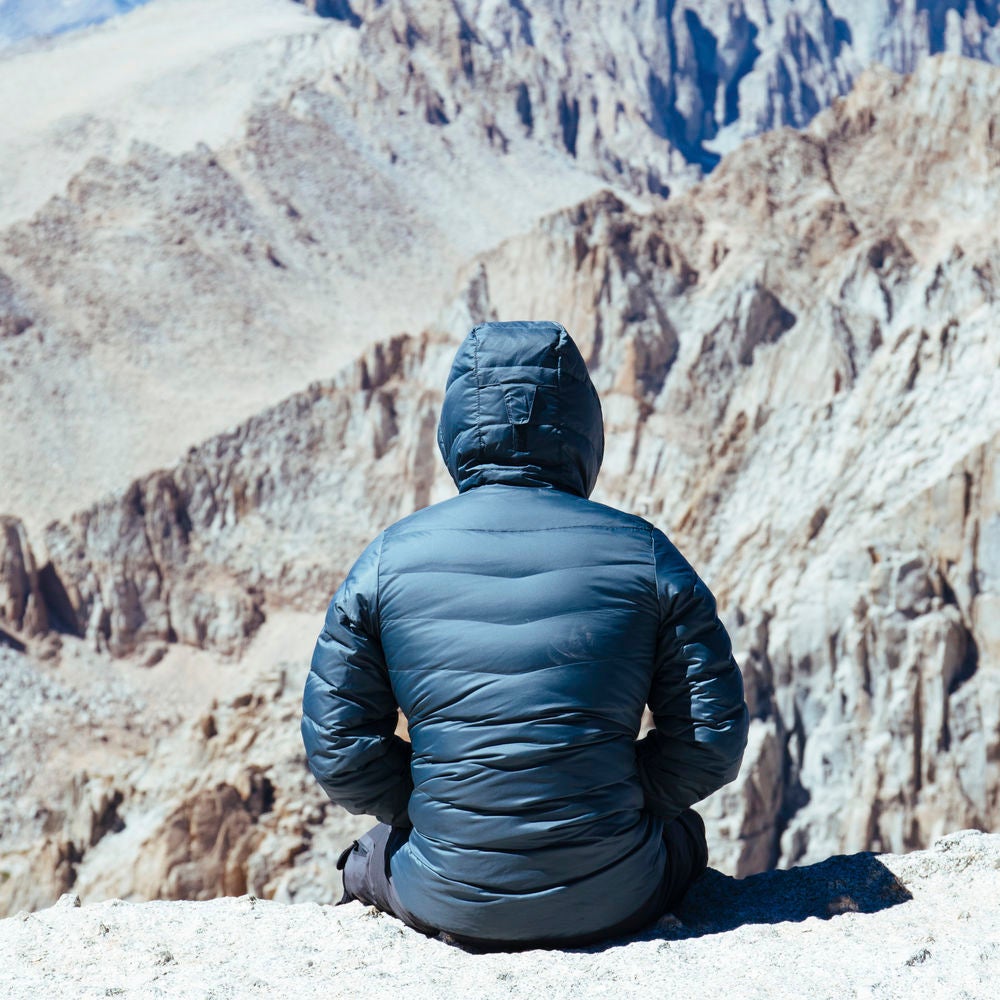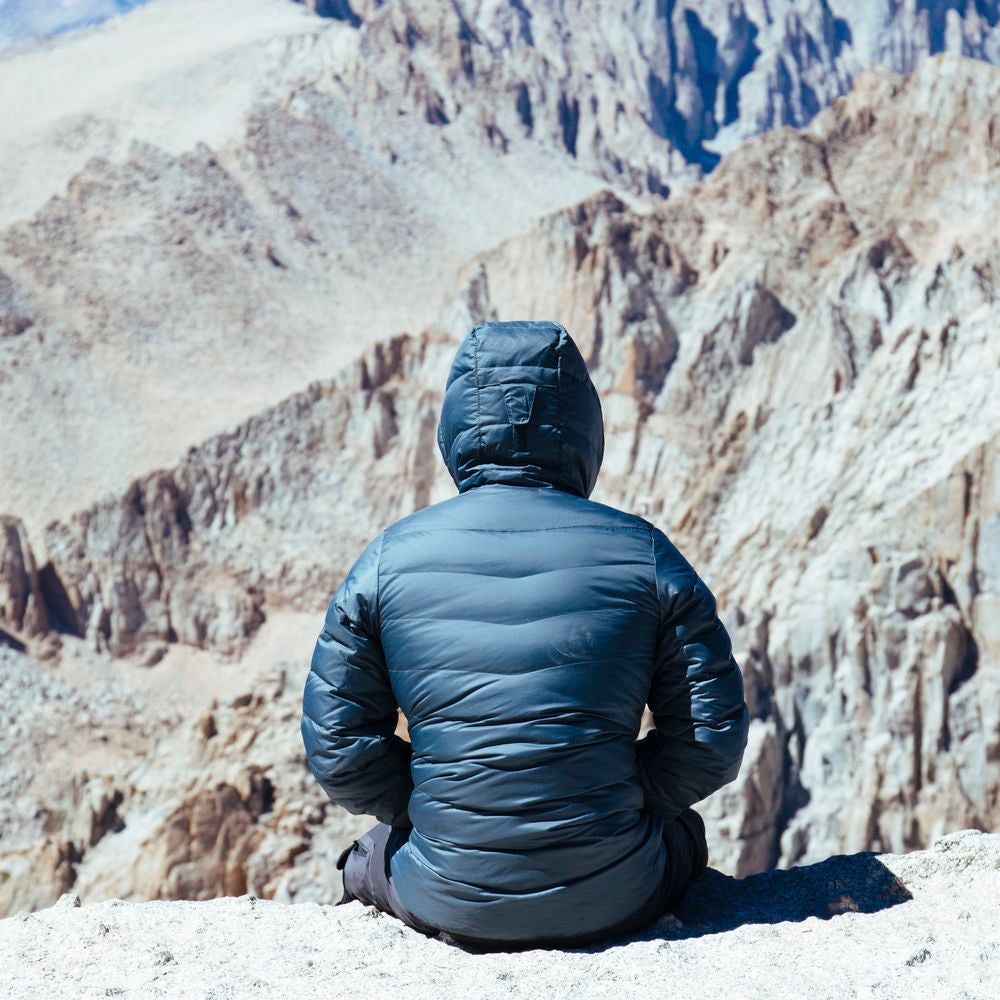 Peace at the Summit
Sitting atop the summit of Mount Langley in souther California one can truly be one with nature.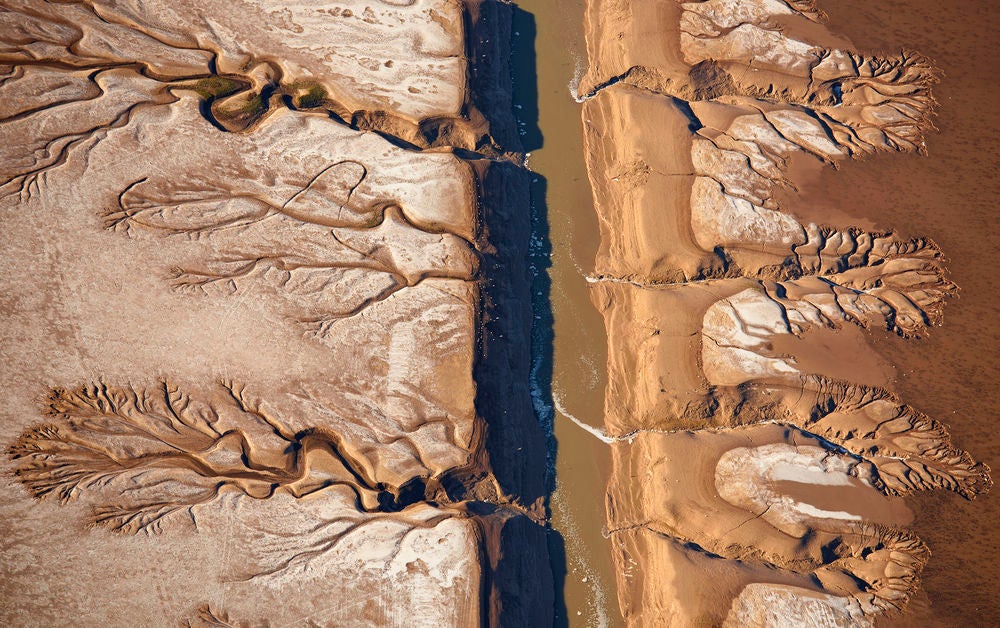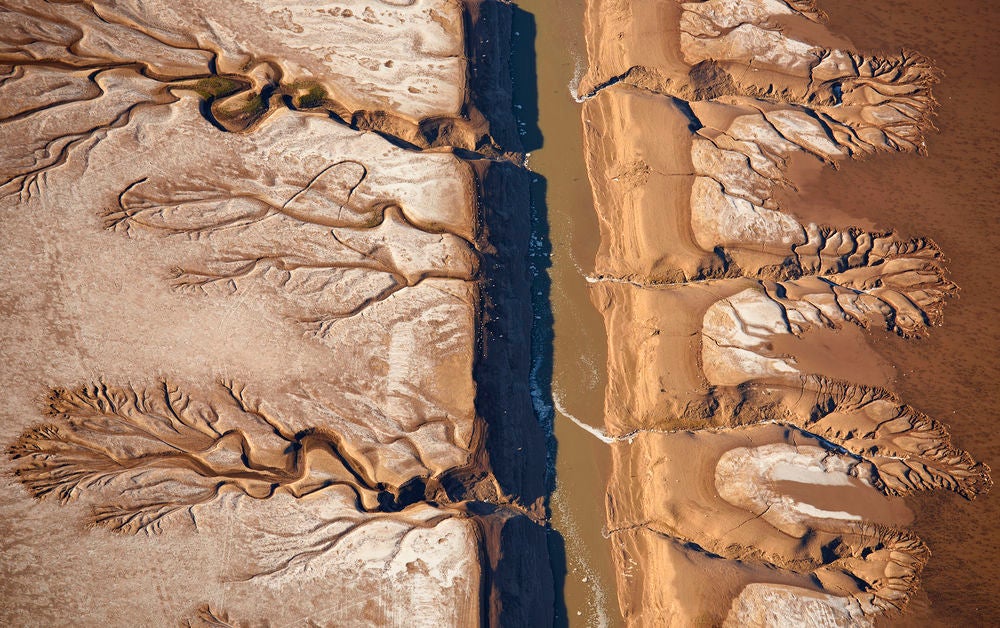 From above
From above – Baja California, Mexico (aerial image – shot from a plane at 1,500 feet).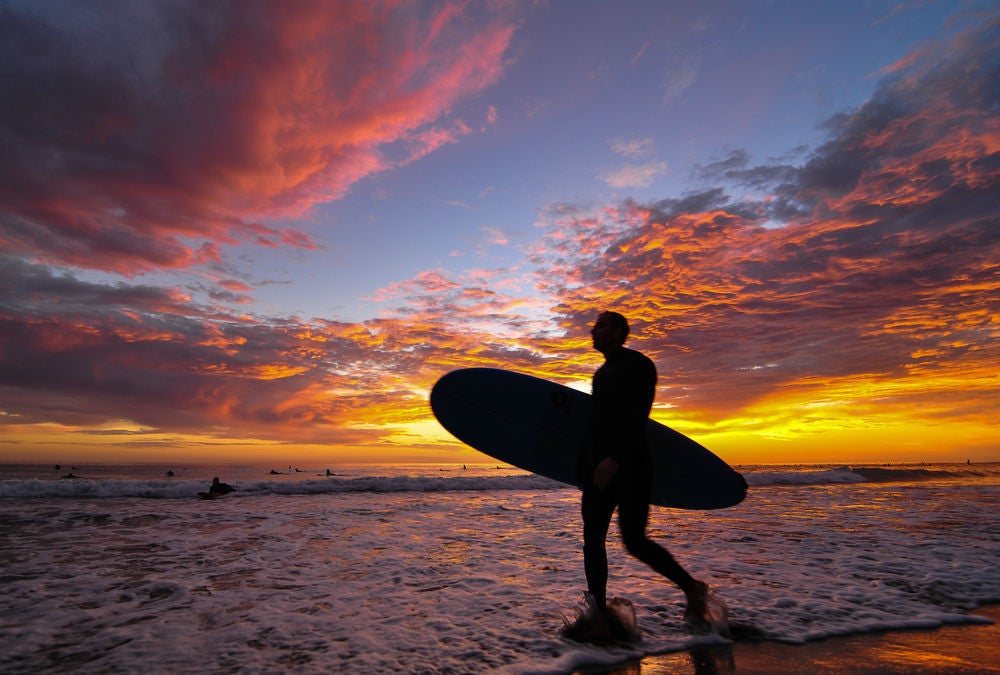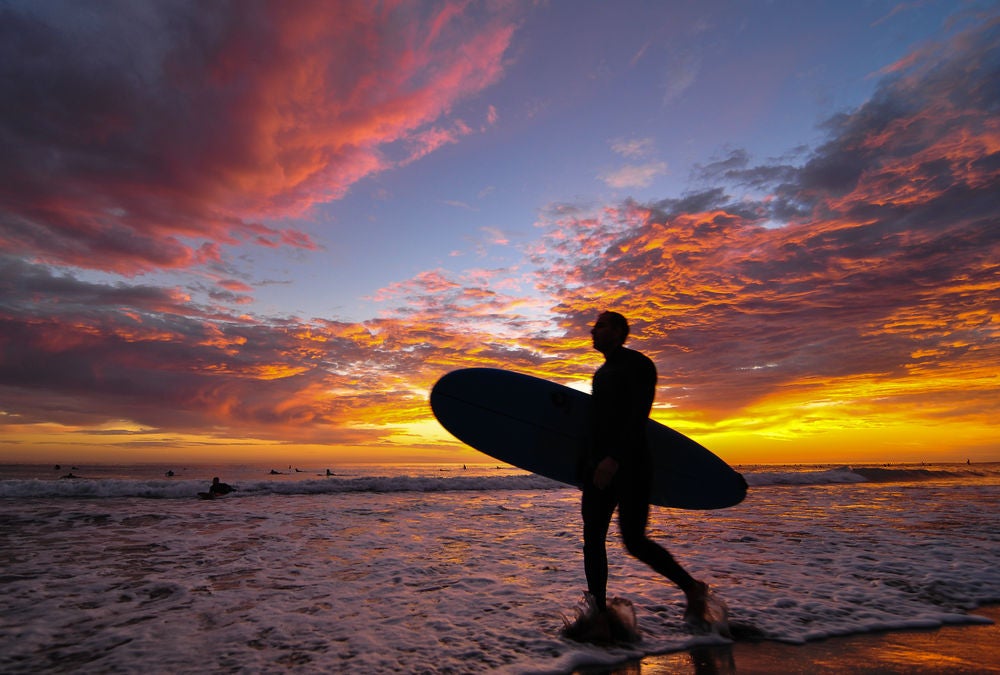 Sunset Surfing
A surfer walks along the waterline at sunset. Nikon D5000 with Tokina 11-16. 1/60 at f/4 and ISO 125. Edited in Lightroom CC.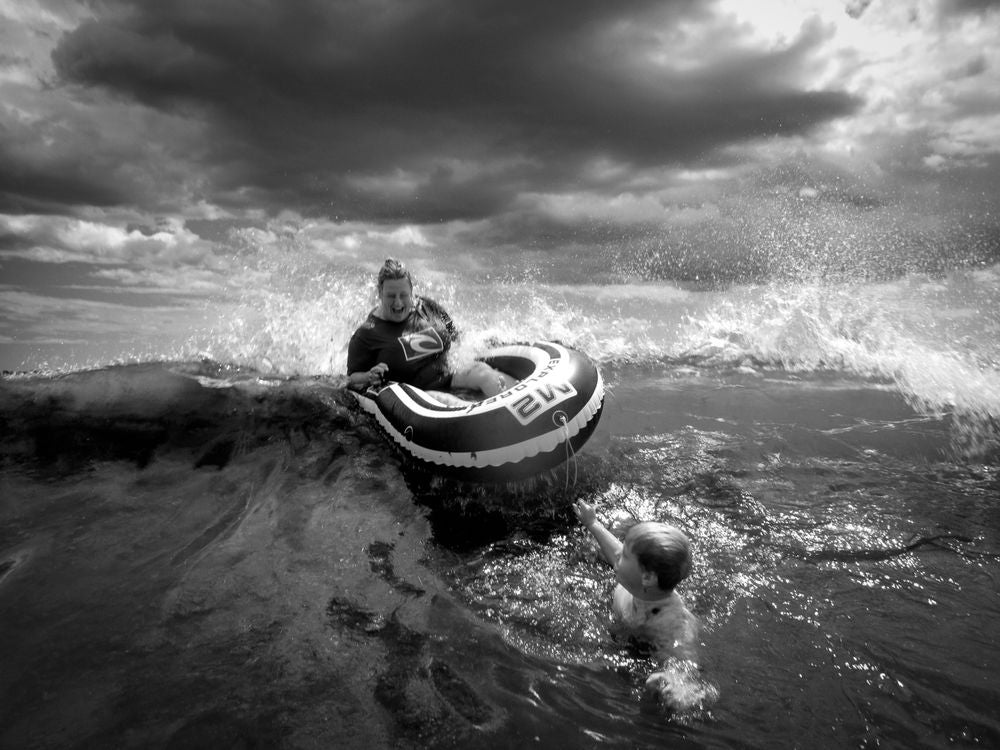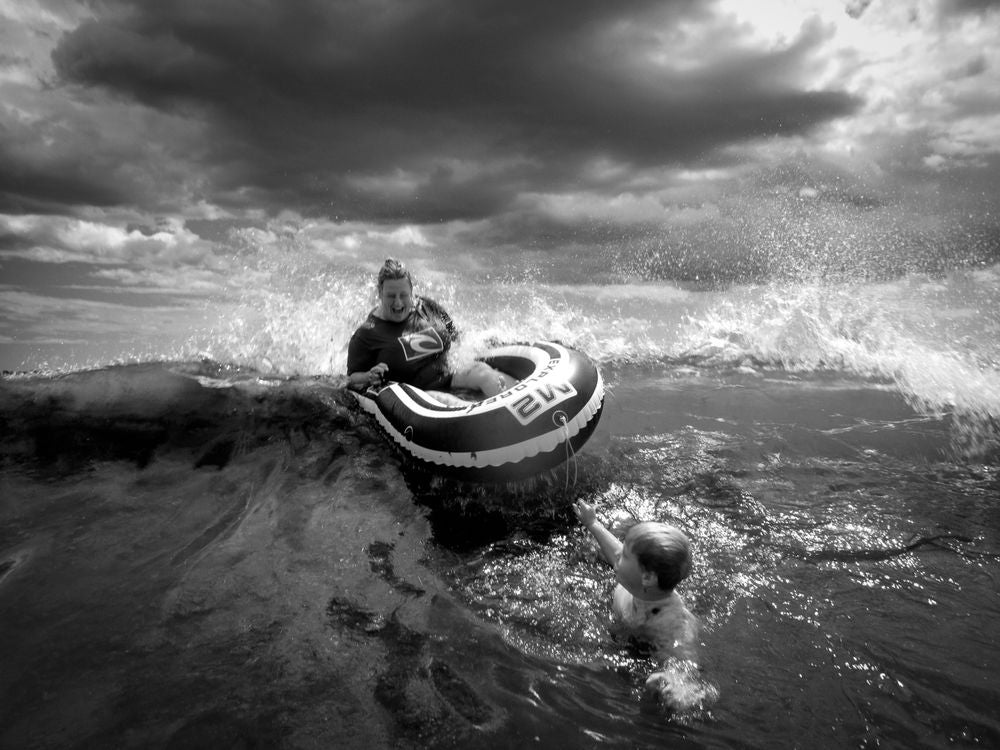 White Bird
I ride my bicycle through a huge nature preserve near my house in Florida. On this day the Egrets and Herons were particularly active and doing things they usually don't do. I was standing on a deck over Lake Hancock watching over the water for Eagles hunting. For some reason I turned around and looked into the woods behind me which are very thick and dark. I saw this Egret coming through the dark straight to me so I aimed at him and just as he popped into the bright sun he started to turn to his right and I caught him.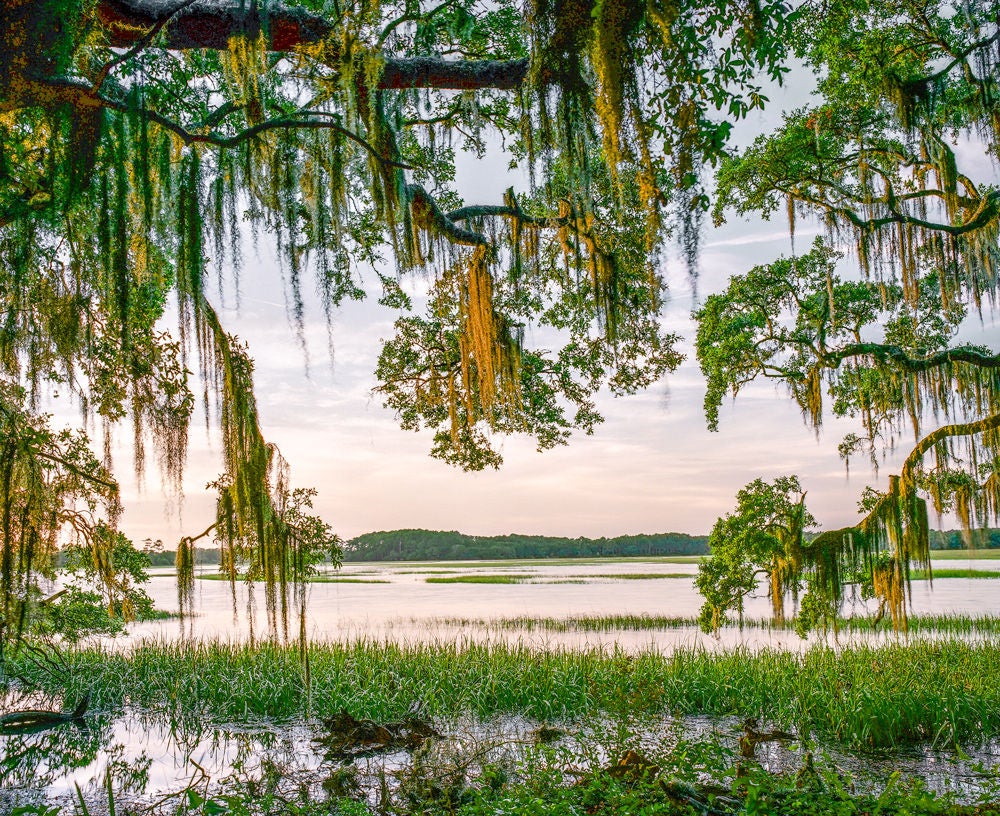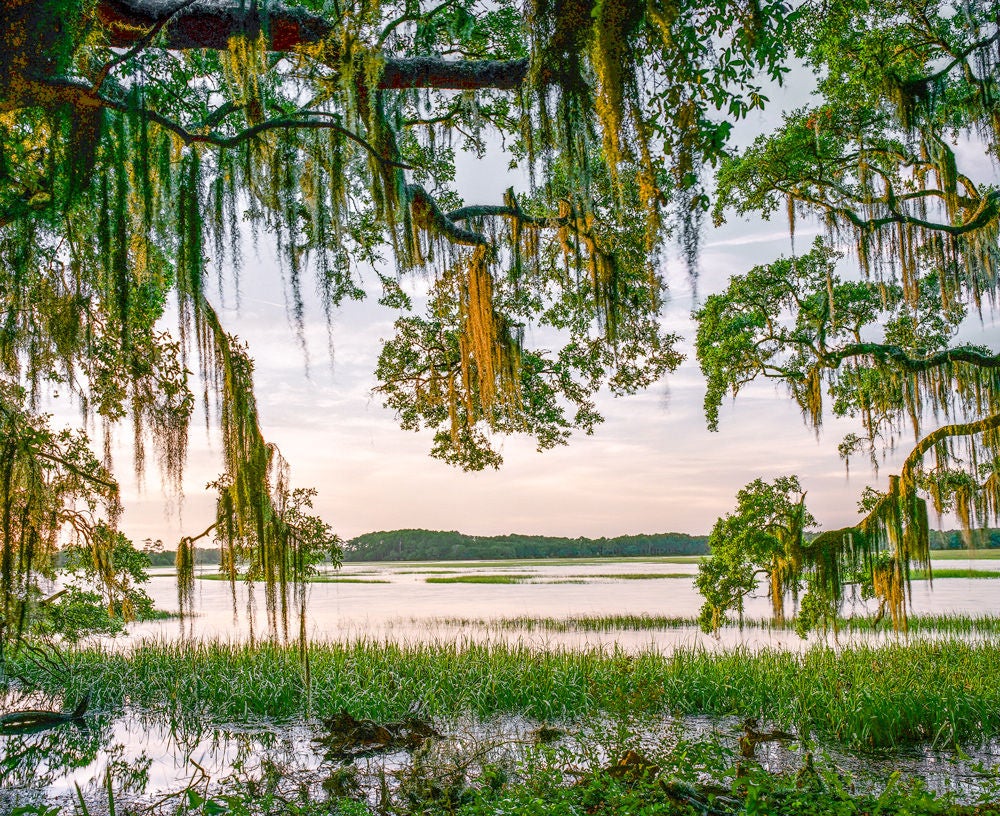 Moss trees
A classic Low Country scene: Spanish moss, salt water marsh and humidity that you could almost feel. Shot on Kodak Ektar 100 with Mamiya RZ67 Pro II, B&W polarizing filter, tripod, handheld meter.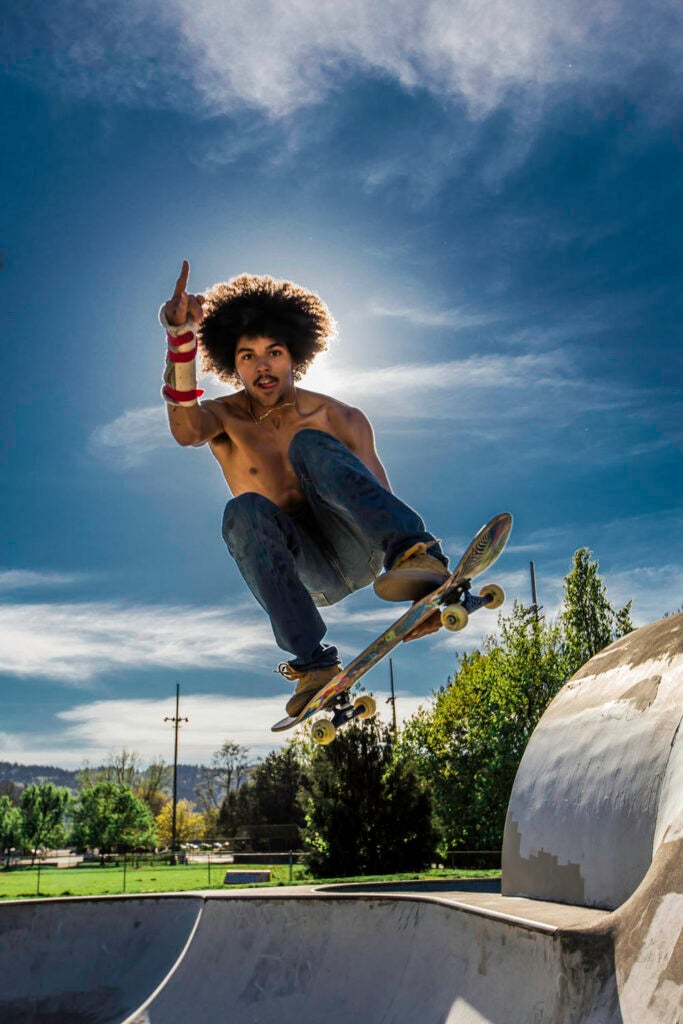 Luke Skywalker
Canon 6d w 16-35mm II at 35 iso 200 5.6 1/1000. The idea was to get Isaiah's head in front of the Sun. many attempts but this one was closest. I used hand held flash at 45degrees for fill. I used fast shutter to suspend him in the air and make it look like he was on hover board.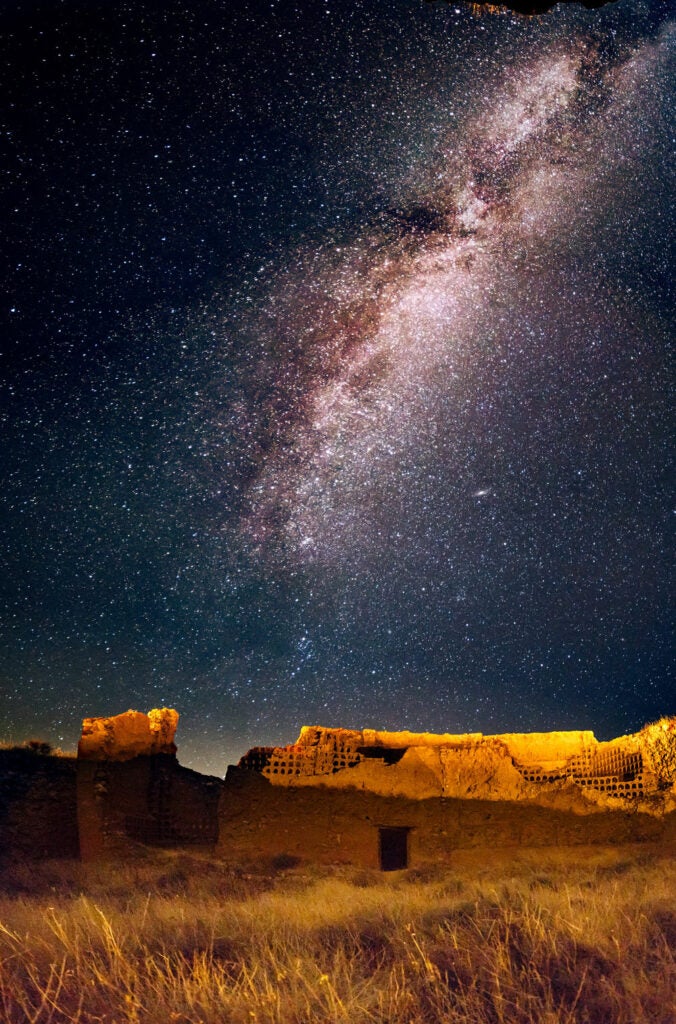 Alhambra Castle
Alhambra Castle is in Ciudad Real. Spain.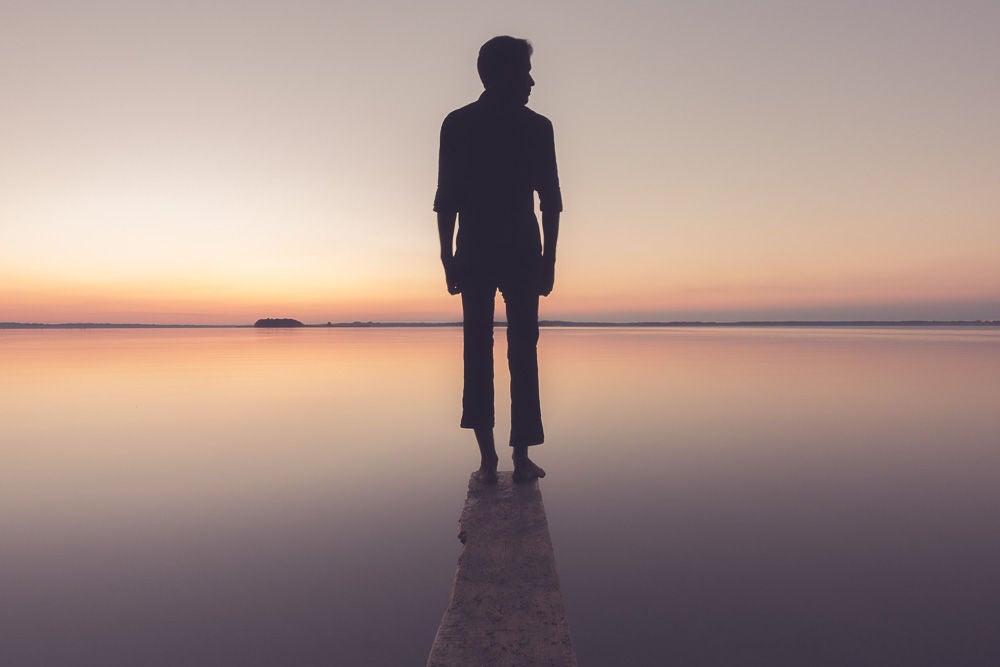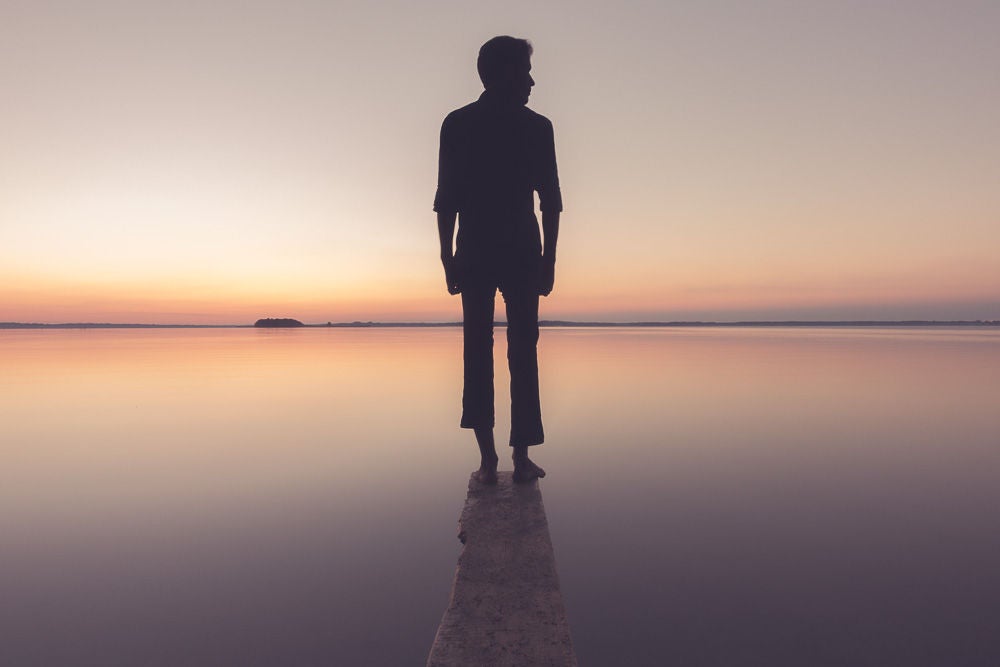 Alone
Sony RX100 MK3 + Manfrotto 055XPROB tripod 1.6s, f/11, ISO80, 24mm, Adobe Lightroom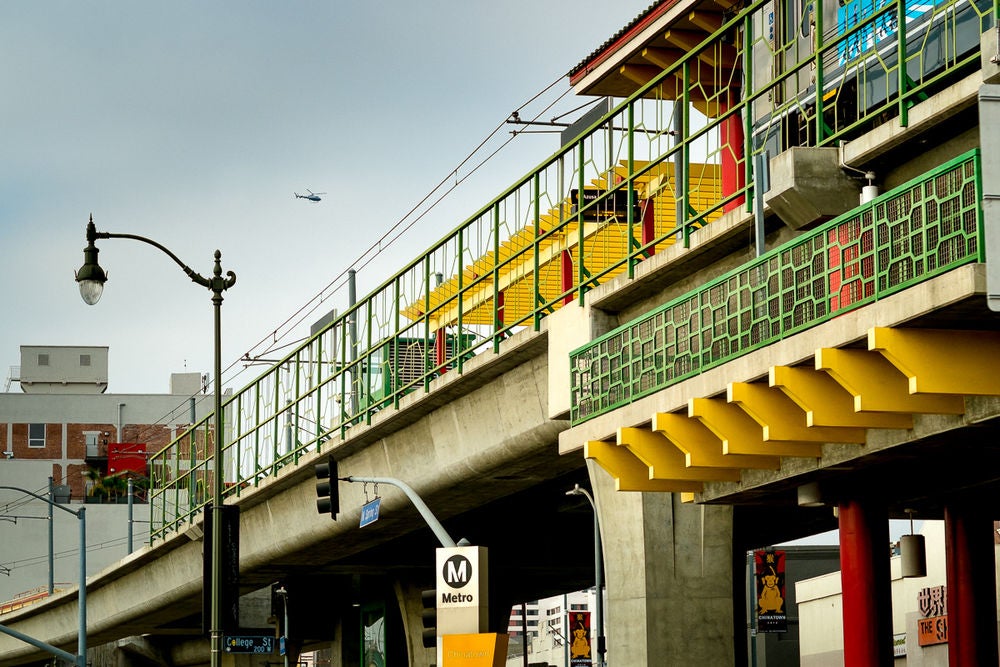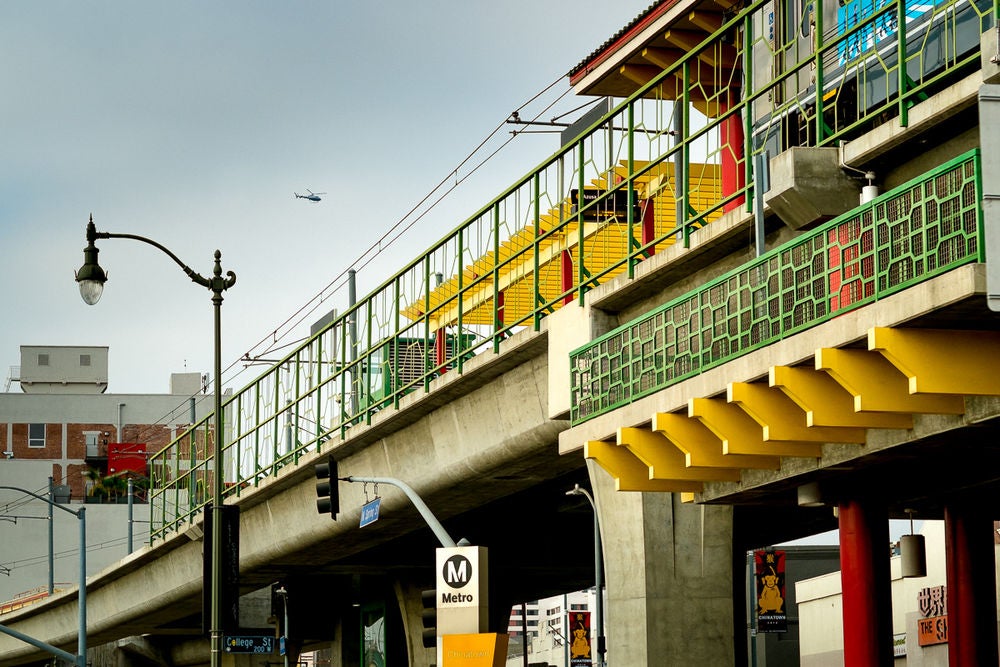 Chinatown
Los Angeles on an unusually gray day.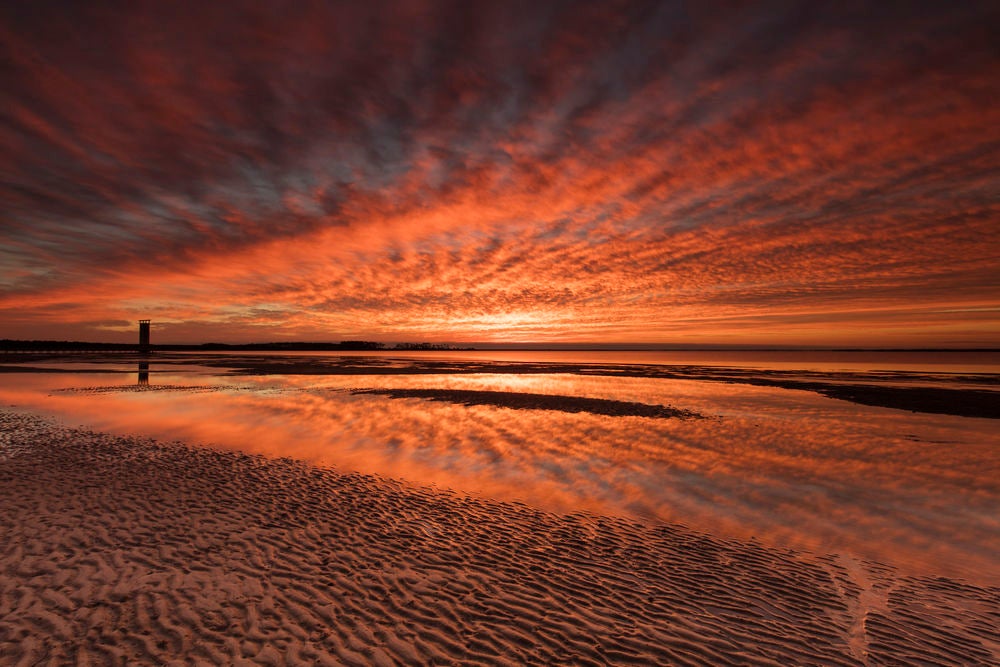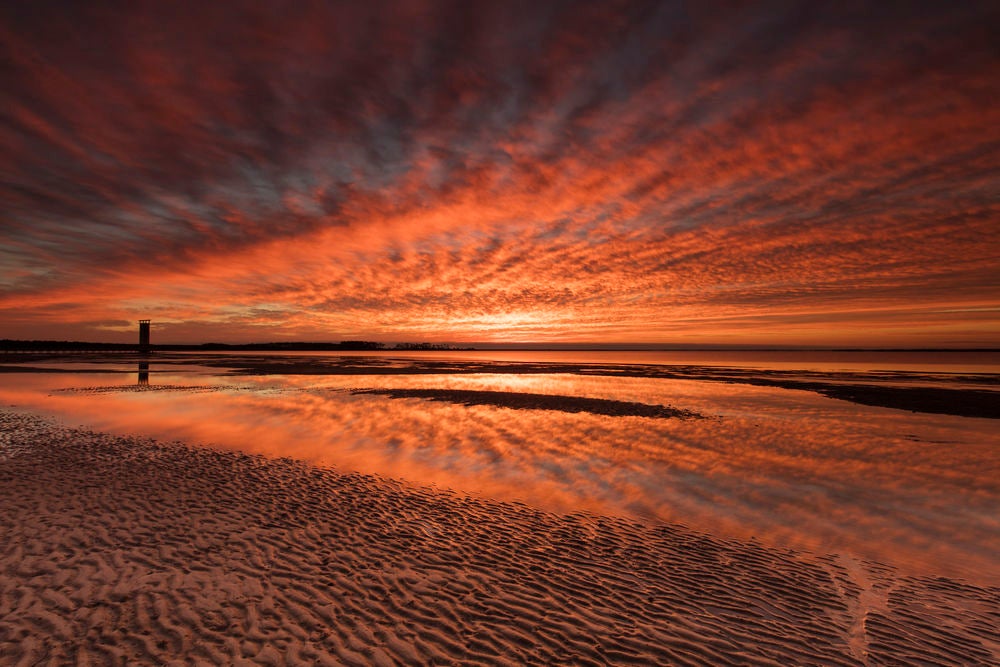 Sunrise over the Flats
I was out early one recent morning attempting to shoot star trails. I became disappointed as a front of clouds sabotaged my view. I'm glad I stuck around because as the sun hit the horizon it was clear I was witness to a spectacular sunrise.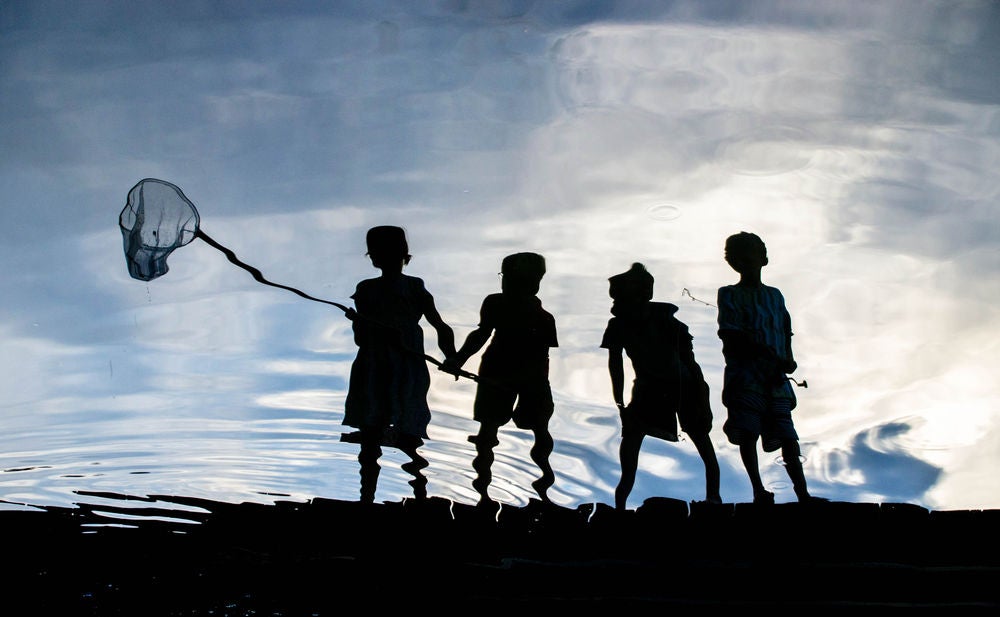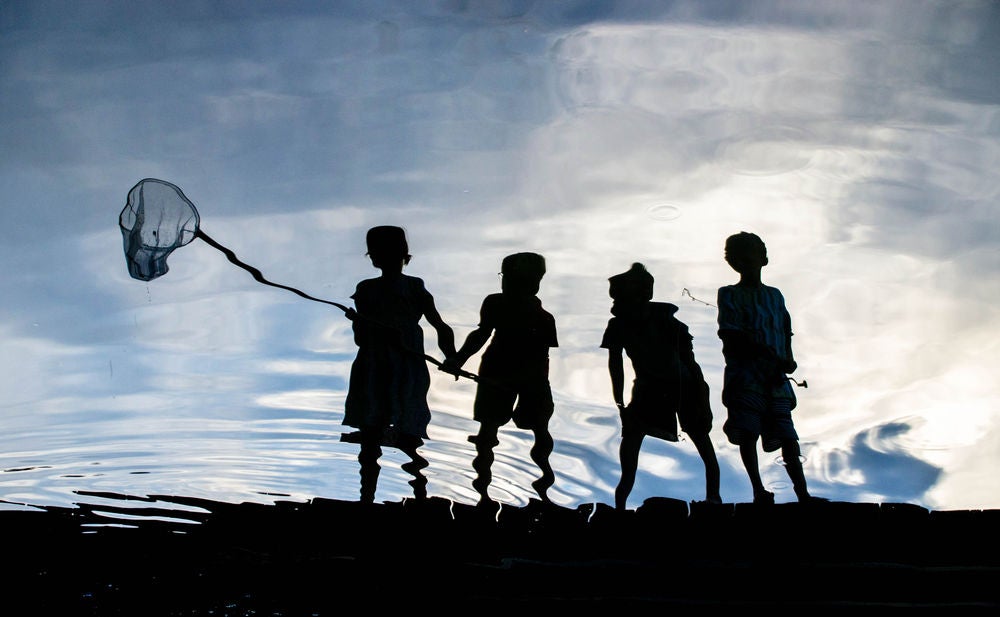 On the Dock
A group of children were crabbing on our community pier after a summer storm. Their silhouette against the receding silver and blue clouds in the sky made for a great reflection in the water. I took the shot and then inverted it so it became a dream-like image of summer fun.
The Crack – Davenport, CA
I took a trip up the California Coast recently and stop by to photograph the Crack at Davenport Beach just north of Santa Cruz California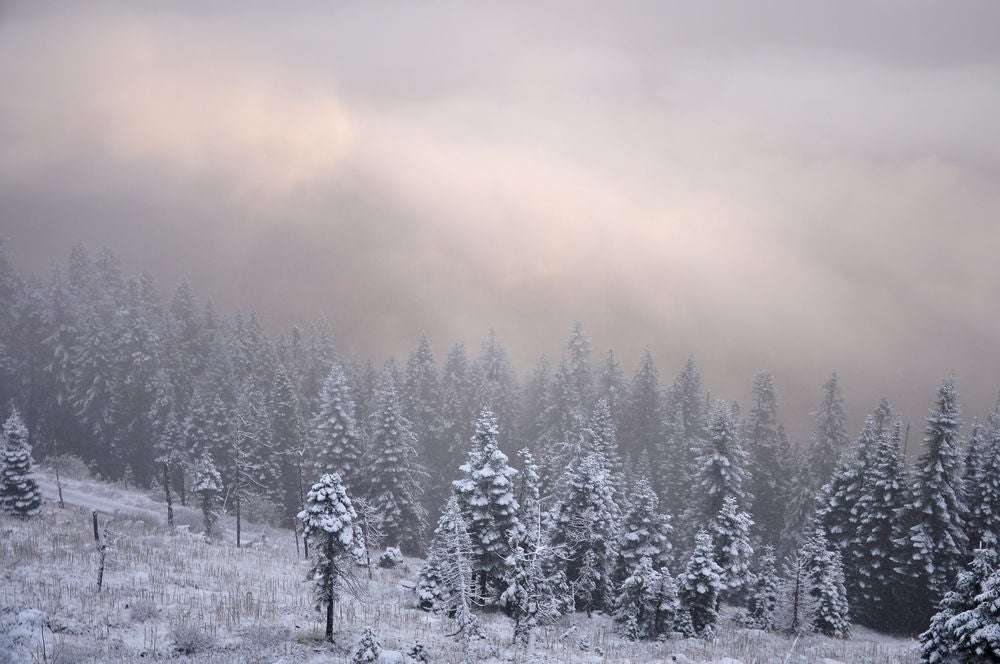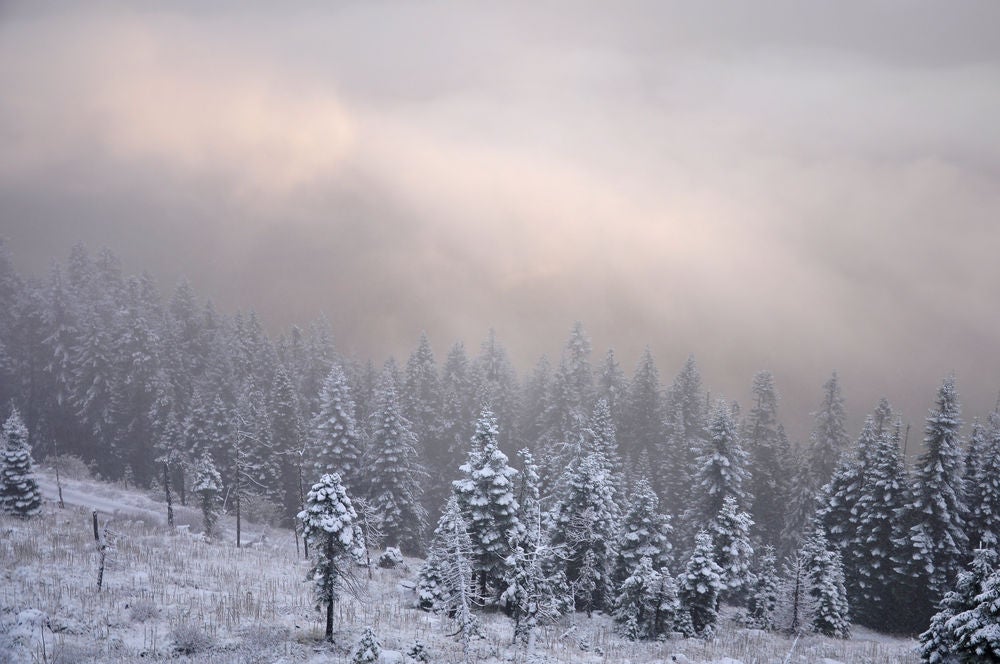 Snowy Morning
While staying at the fire lookout on Warner Mountain we woke up to a beautiful fresh snowfall one morning.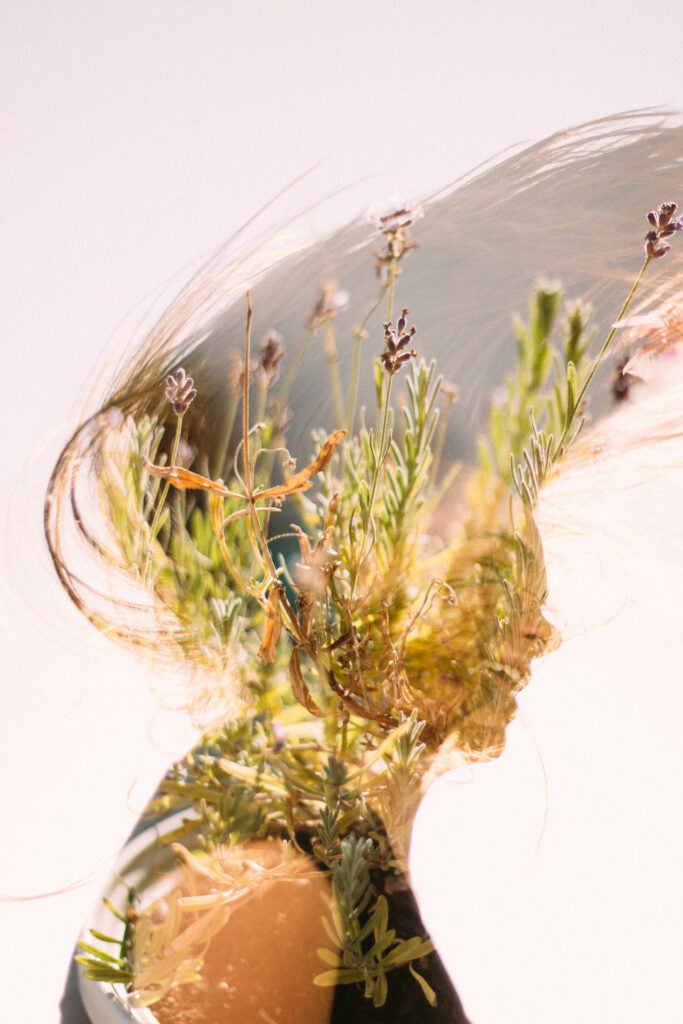 Why bother fixing your hair anyway?
Why bother fixing the hair, when the wind loves to fix it for us? Grandma's lavender willingly gives it's scent to the wind while still standing against it. This way, the wind carries sweet nothings to whisper to the back of our necks. How can we be upset with that? This is a double exposure taken of my sister on my back patio, during our regular windy days.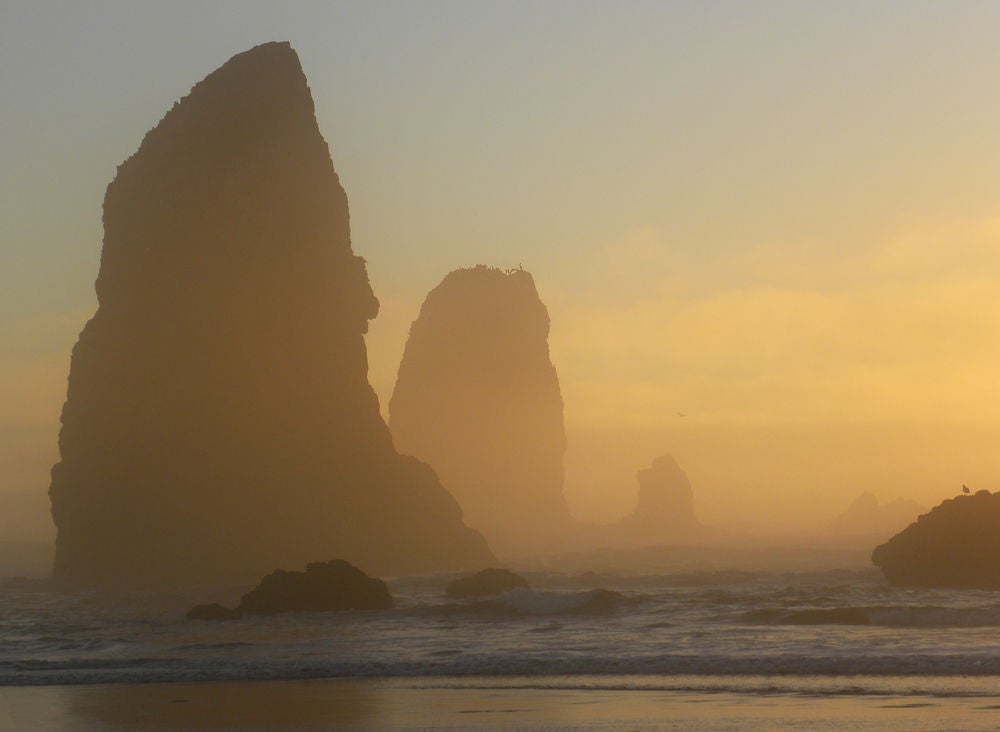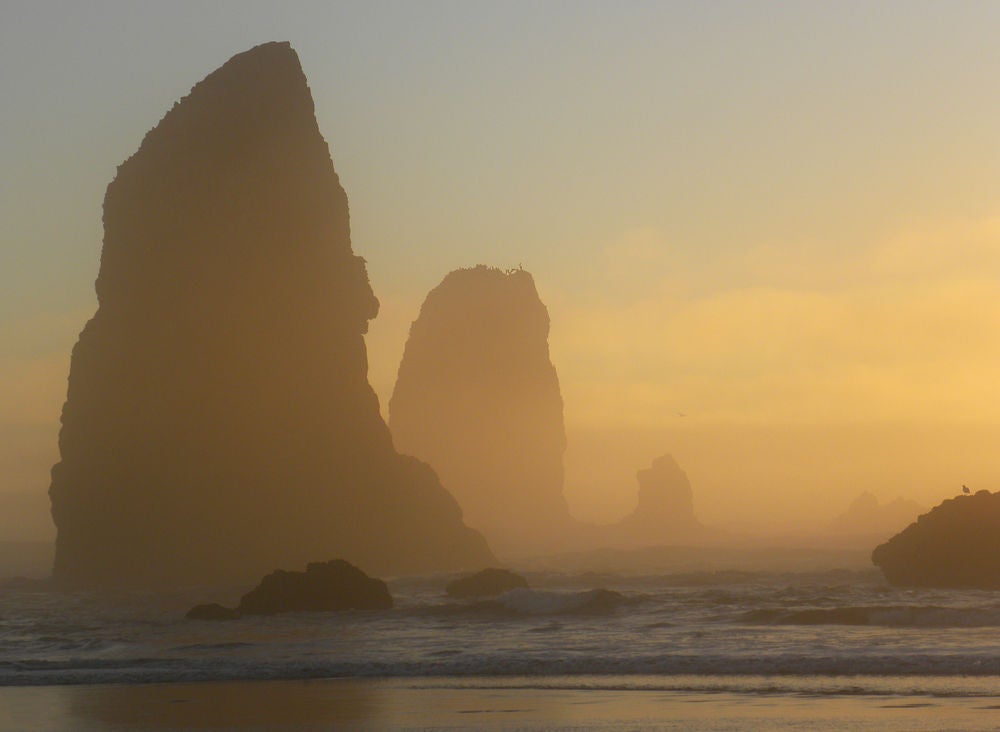 Piercing Needles
A foggy sunset at Cannon Beach with its eerie sea stacks
B&W Smolder
This shoot was very fun! The lighting was not very consistent but we did the best with what we were given!