You Can Now Buy A Bright Red Leica APO Summicron-M 50mm f/2 ASPH Lens
$8,950 will get you the loudest lens around.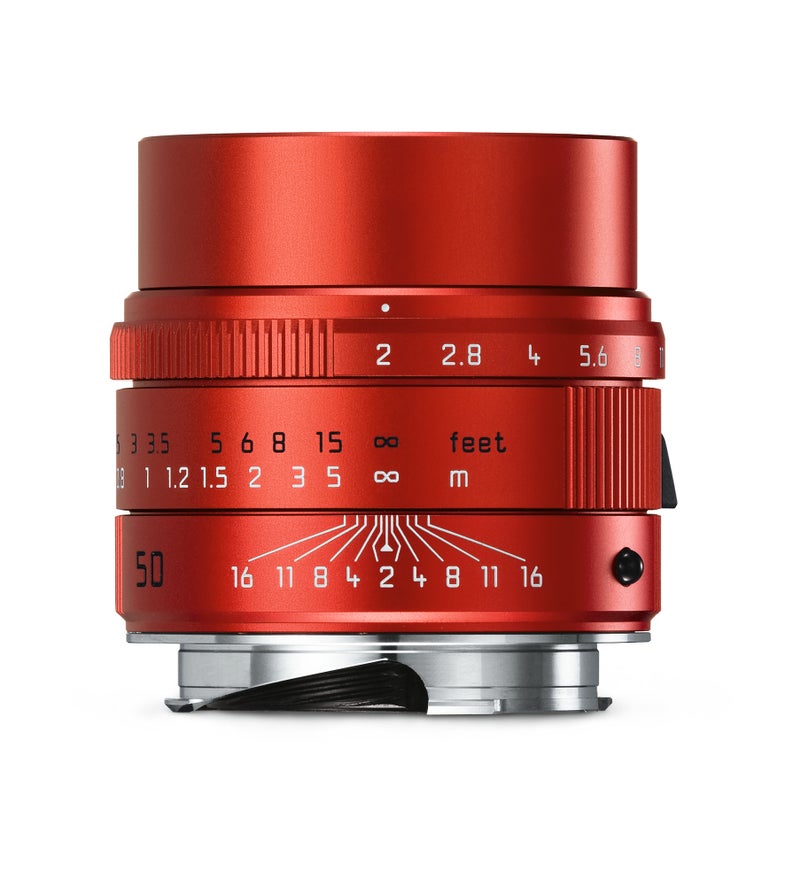 We may earn revenue from the products available on this page and participate in affiliate programs. Learn more ›
One of the things many people like about Leica's iconic M-series rangefinder cameras is how unassuming and discreet they can be. They often look like little more than black rectangles that many find less intimidating than a big DSLR. If you're not about the discreet Leica life, however, you can now show off with the company's new bright red APO Summicron-M 50mm f/2 ASPH prime lens.
From a build and optics standpoint, the lens is pretty much what you'd expect. Say what you will about its price, but this 50mm lens is one of the most well-regarded lenses around, bar none. This new one, however, has a bright red anodized finish that makes it extremely conspicuous.
When the red version hits the market, it will come with a retail price of $8,950, so yes, you will be paying a premium if you want that very noticeable lens attached to the front of your otherwise unassuming camera.
Personally, I think it looks rather awesome. Sure, it's pretty impractical, but that's not really the point, now is it?