The World Drone Prix Races Crowned the World's Fastest UAV Pilot
How good are your drone flying skills?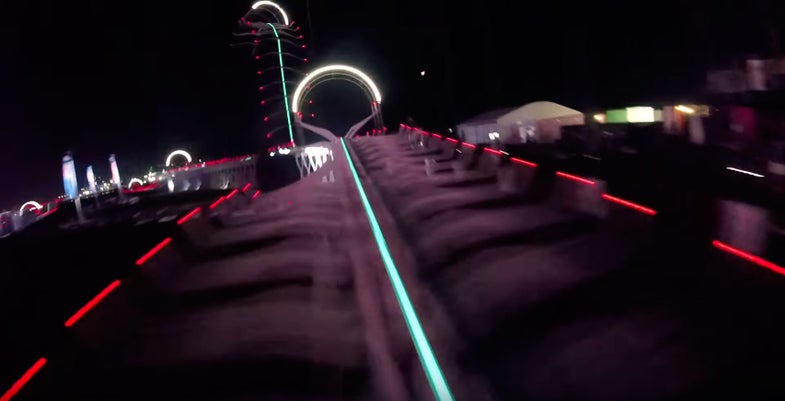 Now that the weather has warmed up a bit, I've been working on a few drone reviews, and each one is a reminder that I'm not yet a skilled UAV pilot. An even better reminder of that fact was watching this totally bonkers on-board footage from the World Drone Prix race held this weekend in Dubai.
It was a UK racer named Luke Bannister who took home the championship, which involved racing around a neon-lit track at night with the Dubai skyline in the background. While this may not seem like a terribly practical skill, I bet these racers would be great to have around when shooting some fast action footage with a UAV.
The video is surreal and the sound of the rotors makes it even more intense. I couldn't really watch much of it before I started getting a little woozy, so if you just ate, maybe save it for later. Now, I have to get back out there and practice my flying skills.
From: Gizmodo