Western Digital My Passport Wireless Pro Enables Transfer and Editing Of Photos And Videos On Mobile Devices
It also has a built-in SD reader and several USB ports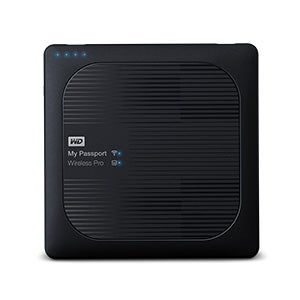 We may earn revenue from the products available on this page and participate in affiliate programs. Learn more ›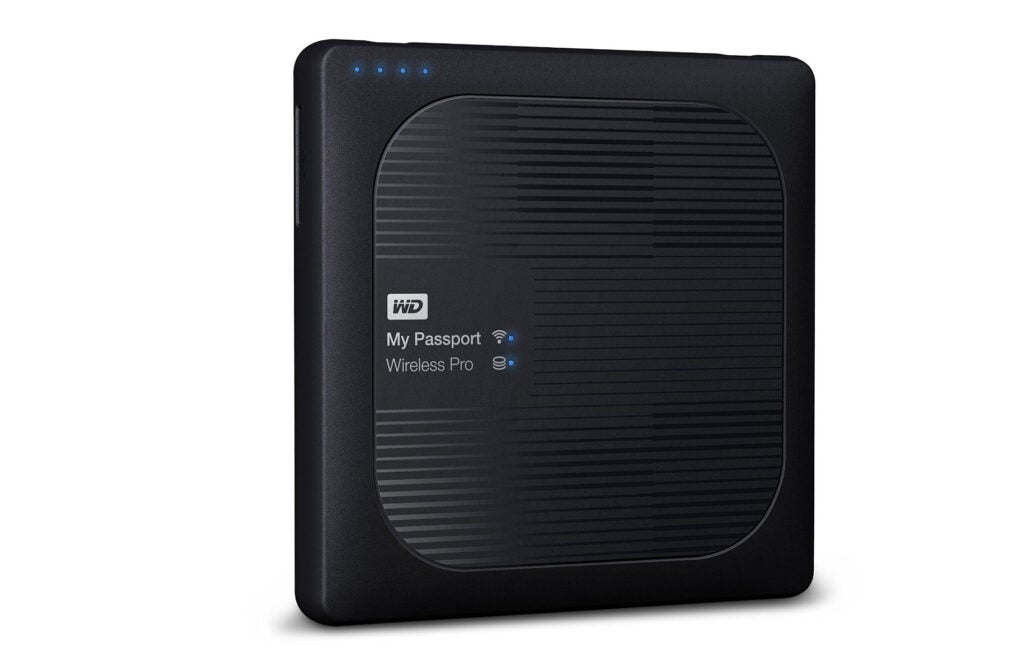 Western Digital's My Passport Wireless drive is a pretty handy solution for backing up photos in the field, but it had the form factor of a small brick. Now, WD has a new contender called the My Passport Pro Wireless, which cuts down on thickness while adding features.
Available in both 2 TB and 3 TB flavors, the My Passport Wireless Pro has built-in Wifi that uses a dedicated app to communicate with cameras and mobile devices like the iPhone or the iPad, and even a laptop .As a result, photos can be shot, transferred, and then edited without ever having to bring a cable into the mix. Of course, this isn't the fastest method or the easiest on battery life, but it is possible.
For faster transfers, there's a built-in SD 3.0 reader. Once the card is inserted, it can automatically pull photos and videos onto the internal storage. The whole thing is powered by an internal battery, which WD claims get up to 10 hours of use on a full charge.
In addition tot he card reader, the drive also has a USB 3.0 port for direct connection to a laptop as well as a USB 2.0 port for plugging in typical USB cables that can charge a smartphone, tablet, or even a camera that can charge via USB like the Sony cameras.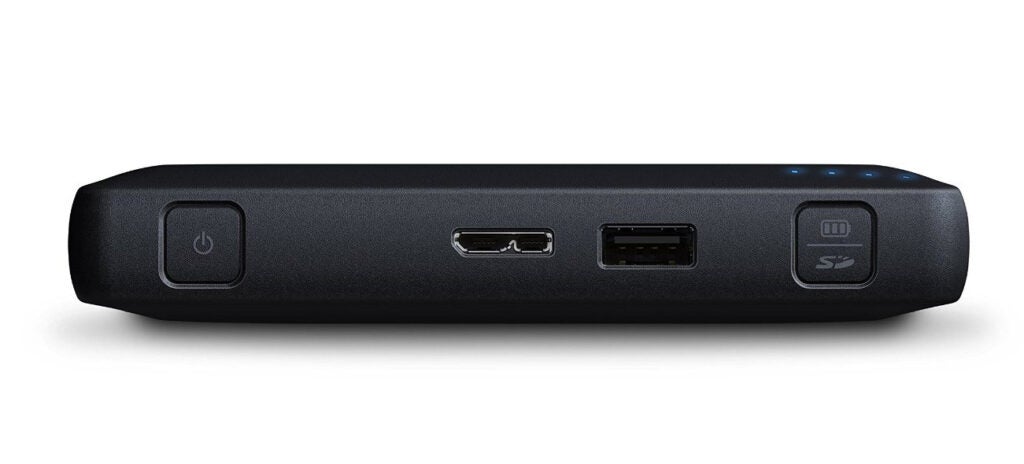 The My Passport Wireless Pro uses Plex as a media server client, so if there's media (movies, TV shows, etc) on the drive, it can be streamed wirelessly to mobile devices. So, Right now, for instance, I would be able to watch The Hateful Eight from the drive rather than allowing it to take up a ridiculous amount of space on my iPhone's built-in memory.
In addition to the media server functionality, it also uses a tight integration with the Creative Cloud from Adobe, so if you do a lot of library syncing or moving back and forth between devices within the Adobe infrastructure, it won't be a pain point.
One of the big draws here is that you can actually access and edit files on the drive with a mobile device. This is pretty much exactly the concept behind the GnarBox device that showed up on Kickstarter last year, but was delayed until late 2016 (Disclosure: I backed and ordered a Gearbox for personal use in 2015).
I liked the original My Passport Wireless, but eventually dropped it while the hard drives were spinning and it bit the dust. This seems like an upgrade, though, if only for the expanded flexibility. Look for a review in the coming weeks.