The WeatherHop App Shows You the Forecast With a Side of Photo Memories
This new weather app has the usual features with an added photographic bonus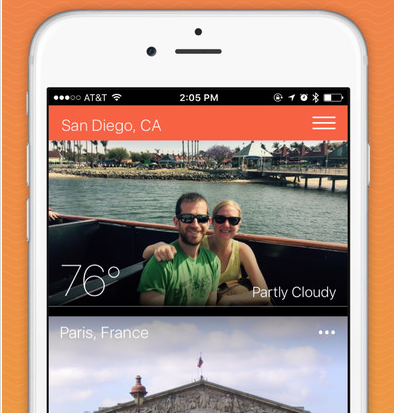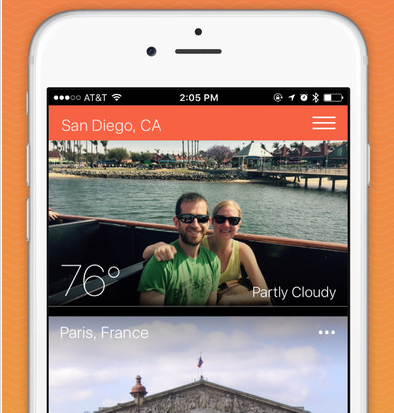 WeatherHop is a new free app available in the iTunes store that combines two things we don't usually think of as being related: weather and personal photos. The app has all the fixings of a standard weather app—it tracks your current location, shows an hourly forecast and 7-day forecast, and let's you save multiple locations.
What's different about WeatherHop is that it adds a photographic element into the mix. Along with the weather forecast for each location, it pulls an image you took in those places and displays it along with current temperatures. When you initially download and open the app, the saved locations are places you've previously shot images and saved them to your iCloud.
The app allows you to add and delete images for specific locations, and choose which cities you want saved onto your feed. If you add a location that you've never photographed in, the app produces a placeholder image. Each time you open WeatherHop it pulls a different image from locations where you've shot multiple, making for a fun, unexpected element.
Playing off of the idea of interacting with and sharing memories, WeatherHop lets you save, email, text, and share the images that it pulls from the cloud. While photographs don't necessarily play a practical role in checking the weather, it is a fun and creative way to incorporate images into an everyday habit, and follows a growing trend of technology that interacts with images in interesting ways.