WANDRD PRVKE 21 Camera Bag Review
Loaded up and hauled through NYC traffic, we got an early look at the new camera bag.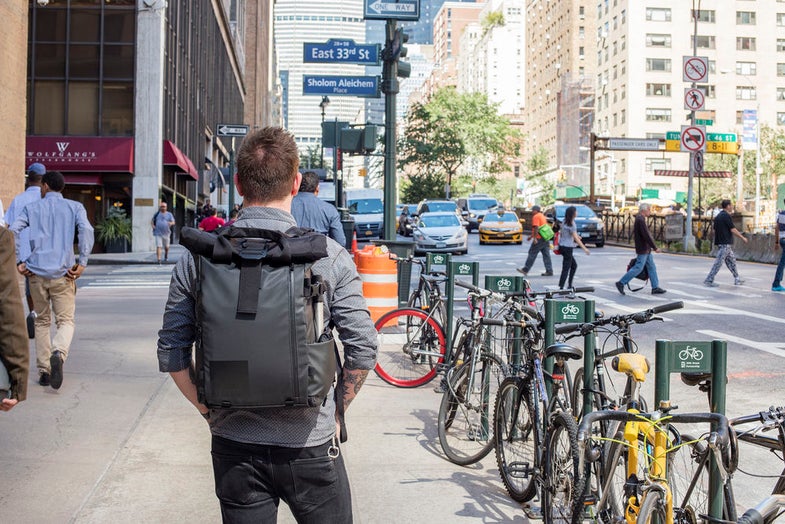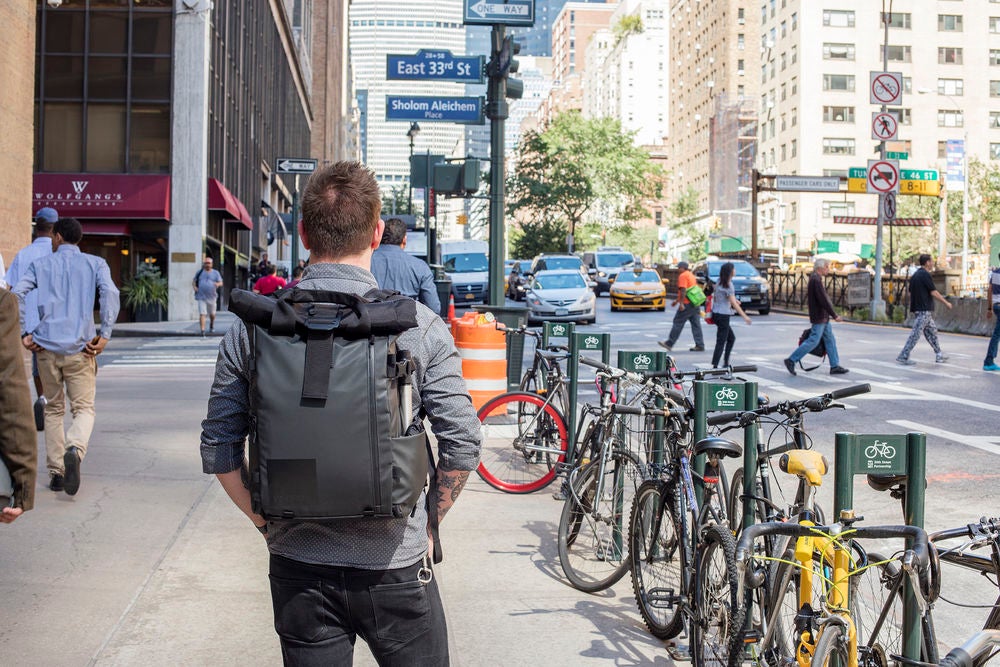 We may earn revenue from the products available on this page and participate in affiliate programs. Learn more ›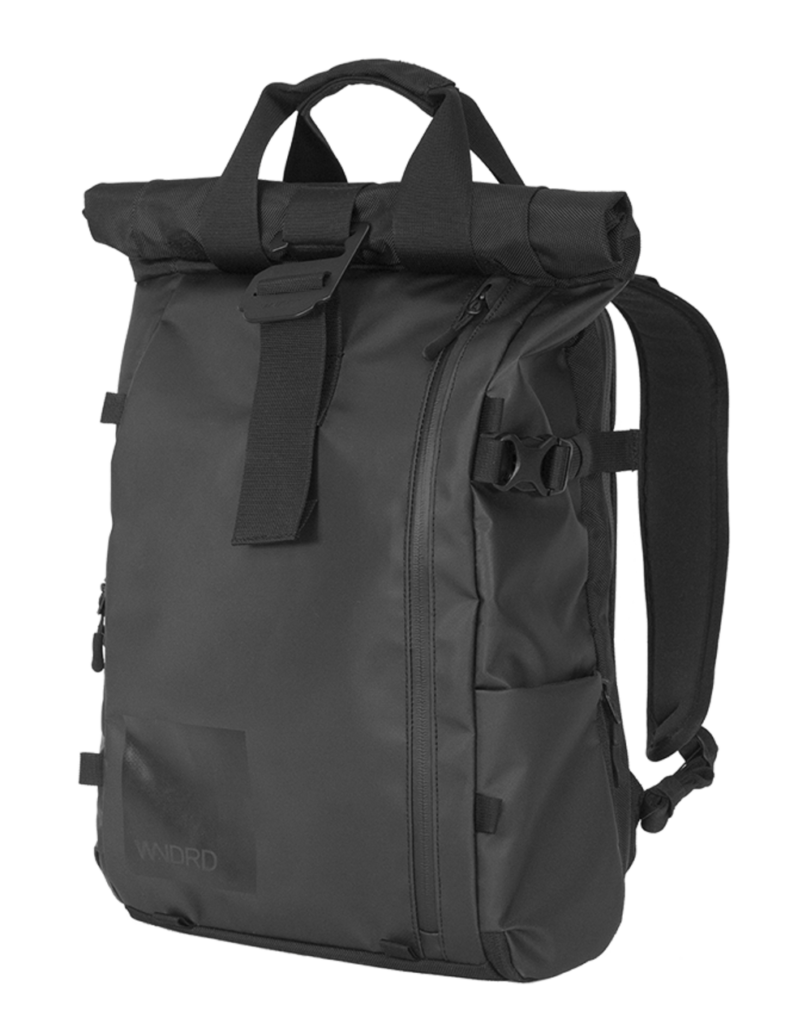 Since launching their popular, crowd-funded PRVKE bag last year, the brothers Spencer and Ryan Cope, who comprise the WANDRD company, have had time to ruminate on how to improve the versatile bag. Their sophomore release, the PRVKE 21, is lighter and smaller than its predecessor, and owes its name the the 21 liters of gear that you can stuff into its tarpaulin and ballistic nylon shell.
Like its larger cousin, the new PRVKE is features a removable, padded equipment cube and provides storage for daily essentials in a compartment above that's accessible via the bag's roll-top. With the cube inserted, the bag can store a DSLR body, two lenses, charger and backup body. As in the earlier model, a side-access zipper allows quick retrieval of gear while wearing the bag on one shoulder. For unpacking and loading up, the bag unzips like a clamshell to expose the interior compartments.
Besides merely taking up less space than the first PRVKE, this latest model features several notable improvements over the original. A beefier, optional waist strap provides extra comfort and support for larger hauls and includes a small zippered pocket ideal for memory cards. Near the top of the bag, a lined pocket is a great spot for phablets and delicate personal items. Two handles, which close magnetically over the roll-top, have stronger magnets and closure indicators that make using this top handle much easier than the original bag.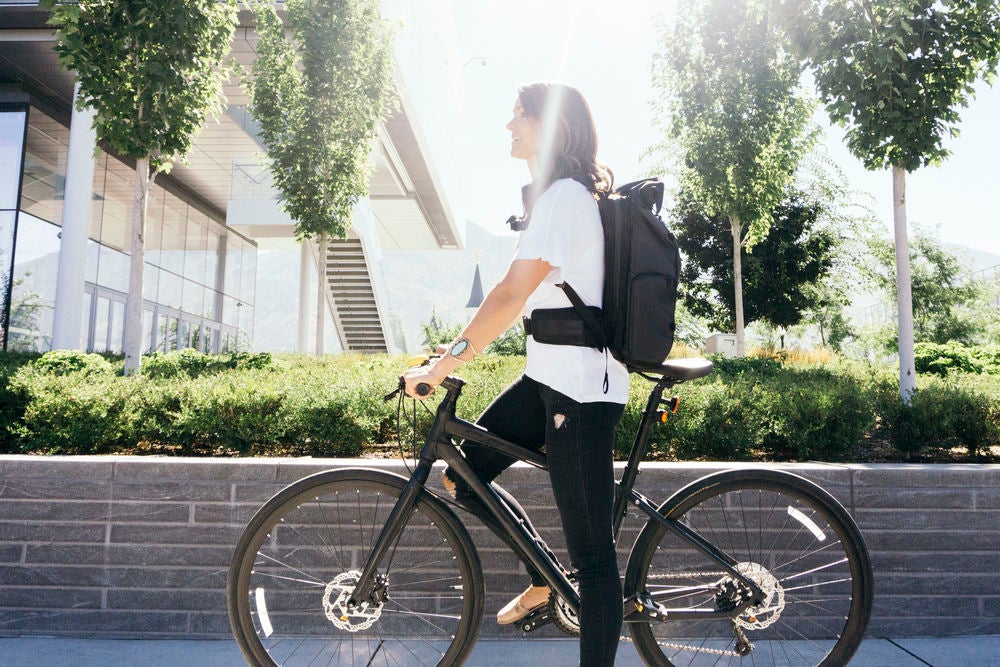 Unlike the larger PRVKE, the 21 can be ordered with or without a number of accessories, including the equipment cube itself, for those who prefer to use the bag as a weather-proof adventure pack instead of a camera bag. A rainfly, accessory straps for carrying extra gear outside the bag, the new waist strap and a camera sling can all be added to the bag to suit your particular storage needs.
Seeing as how this bag is built for active lifestyles, I road-tested the PRVKE 21 on a 7.5 mile bike ride through New York City traffic. Inside, I packed a Nikon D500 with charger and extra battery, 16-80mm and 80-300mm lenses, a Leica MDa and 35mm lens, iPad Pro 12.9-inch, OWC 1 TB portable hard drive (with case), a change of clothes, tool pouch, bike pump and Kryptonite New York Fahgettaboudit U-lock. Needless to say, the bag was quite heavy when filled, though not at its maximum capacity. I did however, have to think a little bit harder about where to put all of my items than I would have if I'd used the larger PRVKE.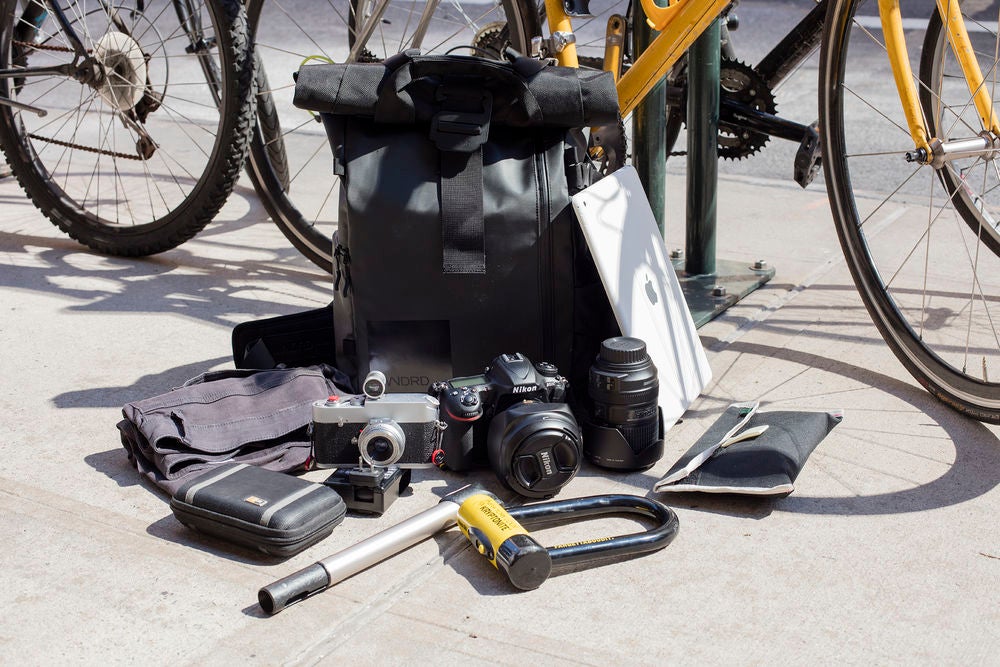 Setting out on my ride, I'd didn't initially attach the optional waist straps, but I quickly stopped and hooked them to the base of the bag, which went a long way towards stabilizing the hefty load. With the waist and sternum straps both attached, I set off toward Manhattan. Despite the weight of the bag, the PRVKE rarely felt like a burden, thanks in large part to the wide, comfortable shoulder straps and padded back. Throughout my ride, the bag never chafed my neck, fit snuggly and never gave me cause for concern about the safety of my gear. As I bike with a heavy U-lock, I found myself wishing that the bag had a some kind of bicycle lock storage.
The WANDRD PRVKE 21, like its predecessor, is a Kickstarter-backed project, and the campaign for the new bag is still open, where you can pre-order the bag in three colors and choose from a list of a la carte accessories.