Vandals Caught On Video Destroying An Iconic Piece Of The Oregon Landscape
Duckbill Rock has been destroyed, and a camera caught the evidence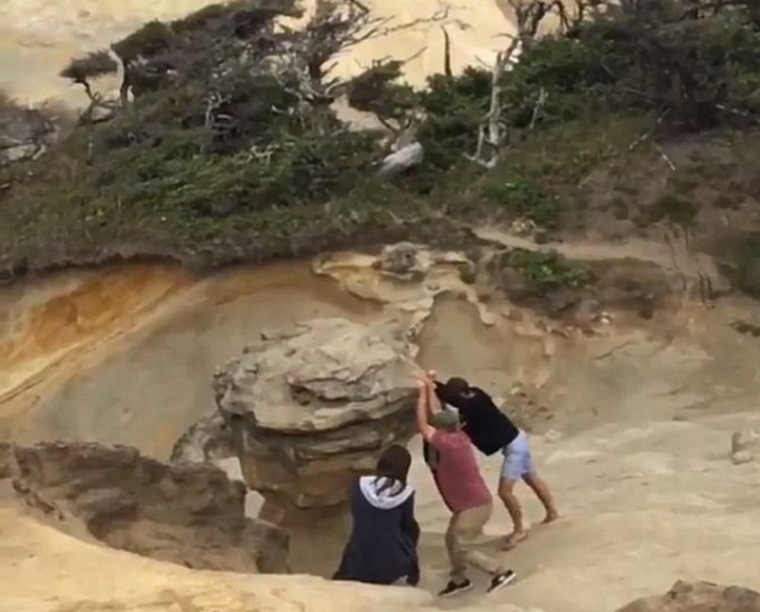 The "Duckbill" rock formation in the Cape Kiwanda State Natural Area of Pacific City, Oregon, has been found toppled over and destroyed. What was initially thought by authorities to be an accident from natural elements has now been identified as an act of vandalism after a video surfaced of the crime.
The incriminating video had been captured by David Kalas, who had been filming the coast using a drone when he noticed a group attempting to push the formation over.
Kalas was able to record a brief video with his phone's camera before the damage was done and the group retreated (not before snapping a photo on top of the rubble).
This event just serves as another unfortunate reminder that we have to respect the rules of protected parks, and try our best to keep beautiful landmarks intact for as long as possible.