Pixplay Case Turns an Old Smartphone into a Kid-Friendly Digital Camera
The Pixlplay case gives your old iPhone or Android device new life as a great first camera for children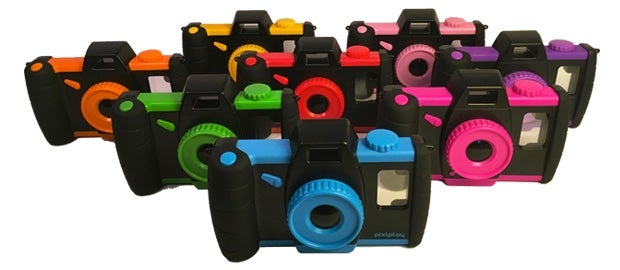 We may earn revenue from the products available on this page and participate in affiliate programs. Learn more ›
Whether you're looking to get your kids to follow in your footsteps or you're merely hoping to keep them distracted for a bit, the PixlPlay on Kickstarter is a great way to both entertain children and teach them about photography at the same time. To boot, the Pixlplay ($20 for earlybirds, $25 for everyone else, direct) is designed to make that old smartphone you have laying around useful again — in essence, it's a beefed-up case for popular iPhone and Android devices that allows kids to take pictures while protecting the technology inside from drops, falls, bumps and the general abuse that kids are liable to dish out.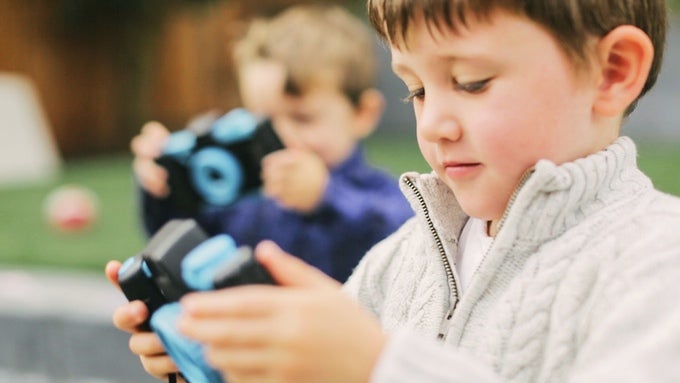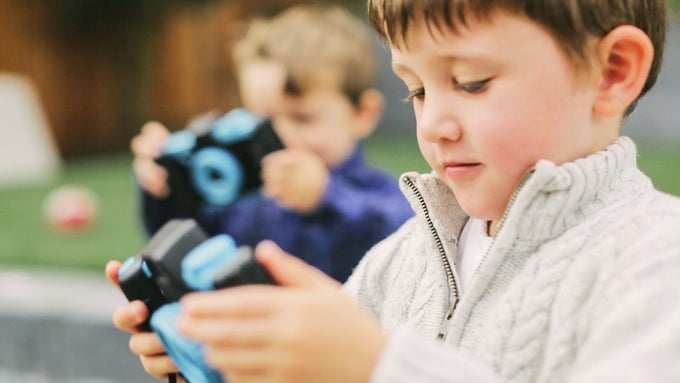 The Pixlplay smartphone case.
Kids should find it fun and easy to use.
The Pixlplay will work with a range of older—and newer phones. With an adjustable interior cavity, the case can accommodate the iPhone 7, 6s, 6, 5, SE, 5s, 5c, 4, 4s and iPod Touch and Samsung's S7, S6, S5 in addition to Google's new Pixel. You can find a full list of adaptable devices here. The bulky exterior of the case makes it easy to hold for little hands and a small 1/8-inch cord (with available Lightning adaptor for iPhone 7) tucks inside the Pixlplay and allows kids press a big physical button on the top of the case to take pictures. A protective cover helps to protect the most breakable part of your smartphone—the screen. For more hands-on fun, kids can toggle a "film advance" knob and spin a clicking, rotatable faux-lens on the front of the case.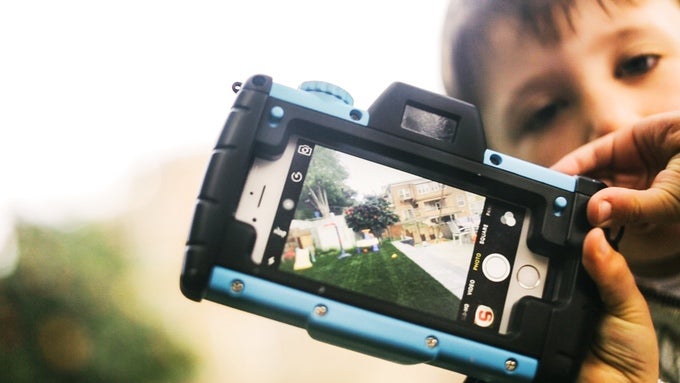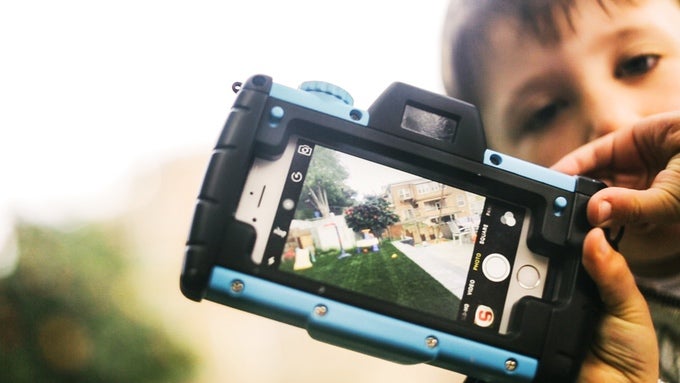 The Pixlplay smartphone case.
A protective cover keeps the smartphone inside safe.
Parents who are focused on active play need not worry about kids watching movies or browsing the internet on the phone once inside the Pixlplay case. The app which powers the experience keeps the focus on photography with a connectivity-free option that locks out any online functionality. Child safety locks on the case ensure that the phone inside isn't removed or tampered with. Right now, the Pixlplay is slated to ship in two color combinations that backers can vote on, so if this sounds like a good gift for your kid or one that you know, back the project first and then have your say.