This Limited Edition Leica M-P Grip Is Wrapped In Rubber From Ping Pong Paddles
No, seriously, it's rubber from a table tennis bat.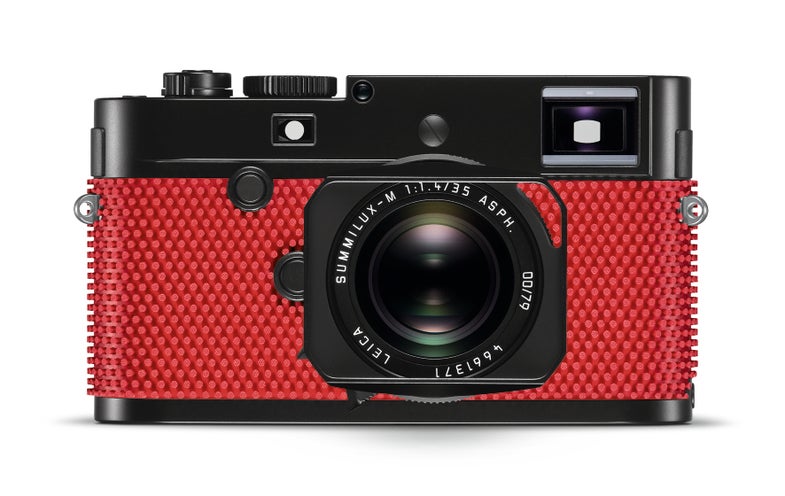 We may earn revenue from the products available on this page and participate in affiliate programs. Learn more ›
I love Leica's limited-edition cameras. I'll never own one and sometimes they seem downright silly, but there's always something new and interesting going on in that design department. The latest limited Leica will come in a series of just 79 units and will be wrapped in the same rubber you find on a ping pong paddle (or a table tennis bat, if you prefer).
The camera was made in collaboration with Rolf Sachs and is a Leica M-P rangefinder body paired with the iconic Leica Summilux-M 35mm f/1.4 ASPH prime lens. The goal, according to Leica, was to make something that's visually striking and easy to grip, and it sure seems like the company has succeeded in both of those areas.
In addition to the bright red grip, there are also a few other red flourishes around the camera, including the recessed numbers on the top dials.
Of course, if you want to feel just how grippy that rubber wrap really is, you'll have to shell out $14,950 to buy one of the limited edition kits. Sadly, these are meant to be collector's items, so few of them will ever probably actually get out into the wild and take pictures, but I really like this one,