This Is What A Completely 3D Printed Film Camera Looks Like
It took lots of resin and ingenuity to make this camera from scratch.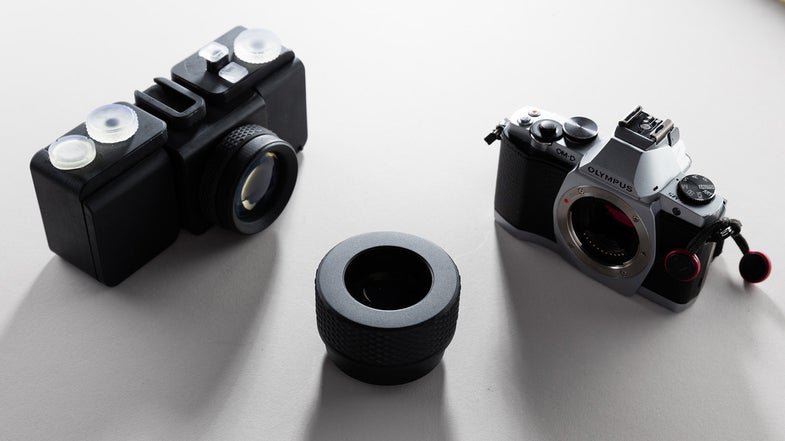 We may earn revenue from the products available on this page and participate in affiliate programs. Learn more ›
3D printers are rather fascinating to me because I have the same amount of engineering knowledge boasted by the average pre-K student. Some people, however, can work some real magic with 3D printing tech, creating fascinating objects like this custom film camera.
Amos Dudley put together this rather interesting look into the process of designing, engineering, and then actually creating a working film camera. Everything was made from scratch, including the lens and the complex shutter mechanism, all of which is outlined in the article.
While I could never pull off something like this, I'm always fascinated to read about people who can. Give the full article a read and then spend some time feeling bad about how little you paid attention in math class.