This Is Not How To Sell Photo Paper On eBay
That's not how you use that.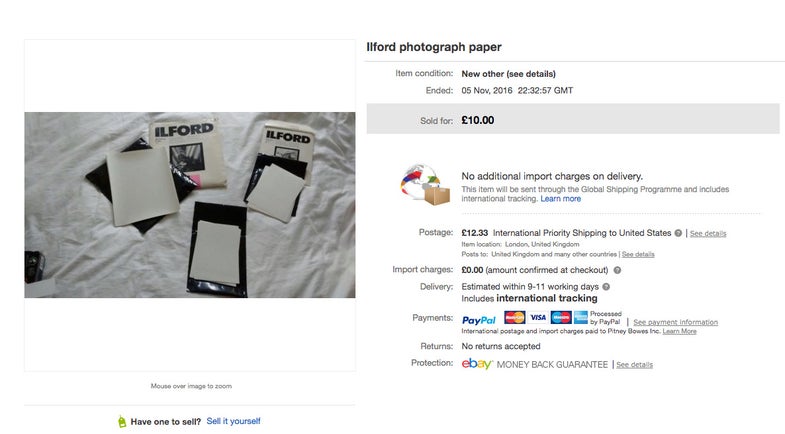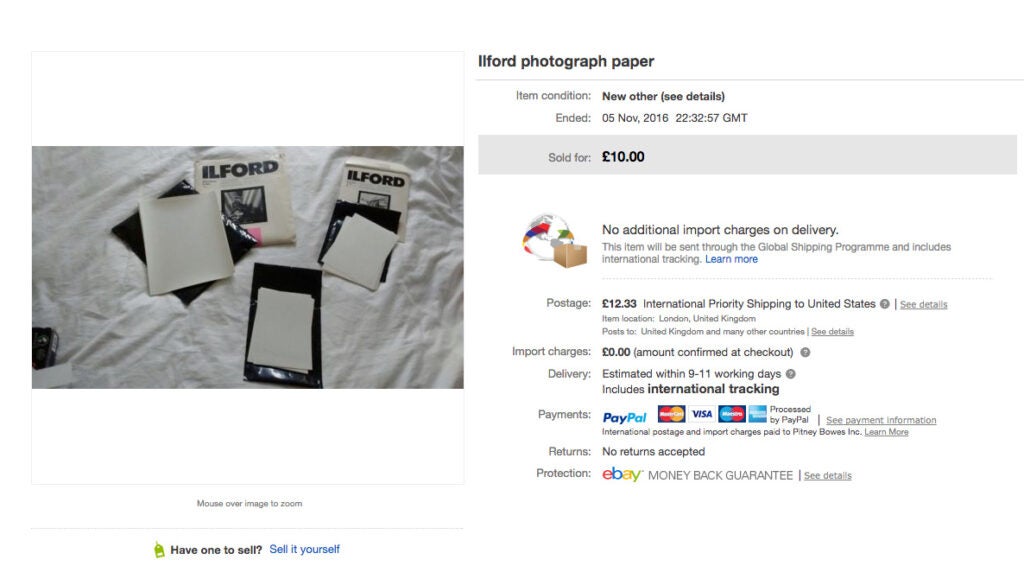 Analog photography is making a huge comeback at the moment, which means eBay has been lighting up with lots of older gear, from old film cameras to darkroom equipment and supplies. Unfortunately, this auction—which apparently somehow ended in a sale—probably didn't work out so well for either the buyer or the seller.
If you're scratching your head about why this is funny, then consider why the paper typically comes with those thick, black, lightproof, plastic bags.
Shout out to our friend (and really awesome photographer) Justin Borucki for pointing this out.