Take a Tour of An Amazing Vintage Nikon Camera Shop in London
If you're a Nikon nerd, this is an exciting place.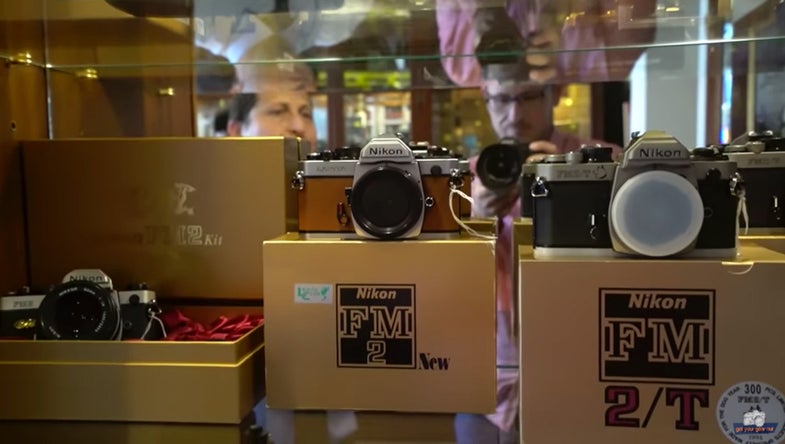 The number of camera stores in the world has fallen hard since 2000, but there are still some really excellent spots out there if you know where to look
In the video above, Matt Granger takes a tour of Grays of Westminster, a store with lots of very awesome vintage Nikon gear. The video gets a bit long, but the early parts of the video show off some very cool limited edition Nikon stuff, including some rare camera bodies.
Shout out to my friend Matt for sending along