Utility carts to save loads of space
These items are built for people who believe everything should have its places.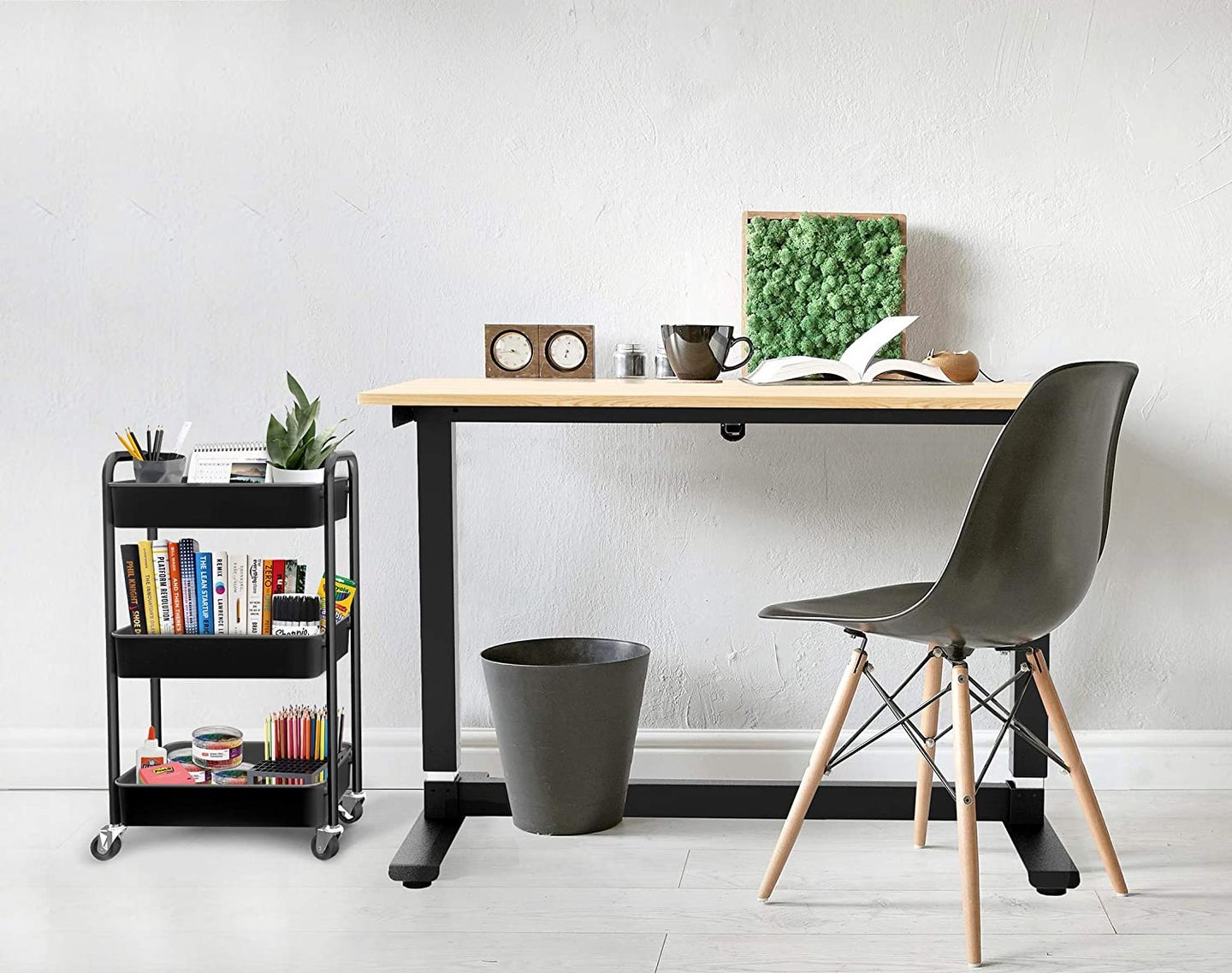 We may earn revenue from the products available on this page and participate in affiliate programs. Learn more ›
If you live in or are trying to smartly use a small space, a utility cart can work wonders. Whether you're looking to display your favorite reads, support a major move, or organize tools in the garage — a wheeled storage unit is a wise and convenient choice. You'll want to consider material, size, weight capacity, and other details when choosing a cart. Below are some of the most functional options available.
This cart will fit any room of your home, thanks to its sleek design and steel frame. It comes in three different colors and includes three mesh basket shelves for storing anything from toys to books, toiletries, or decorative items. It weighs less than 10 pounds, and two of its four solid wheels—all of which can swivel 360 degrees—are conveniently lockable.
This sophisticated piece made of steel and wood is a phenomenal space-saving item that can add a degree of luxury to your space. It weighs less than nine pounds and has omnidirectional casters for easy steering from room to room. Its four roomy shelves can accommodate anything from kitchen ingredients to a heavier device such as a printer.
An alloy, no-fuss steel cart is a go-to choice for so many who are looking to store items that weigh up to 400 pounds. This cart is easy to assemble and wipe down, and the elevated metal edges ensure items stay in place while you're maneuvering the cart. Its four caster wheels are sturdy, and its tapered sleeves enable you to adjust the height for custom use.
There's practically no task that can bust up this plastic cart that can hold up to 500 pounds. For frequent movers, renovators, or gardeners, this product has ample length, height, and shelf space to make getting the job done way easier. It'll save you countless trips, and its exterior is manufactured to resist scruffing and swivel in all four directions.
Clear clutter with this charming cart that has compartments built to hold smaller items, including condiments, jewelry, or utensils. It has an arched handle that makes transportation a light lift. Despite its discreet size and aesthetic, it can hold up to 200 pounds.