The best gaffer tape for safer sets and events
Keep your cables covered from all that foot traffic.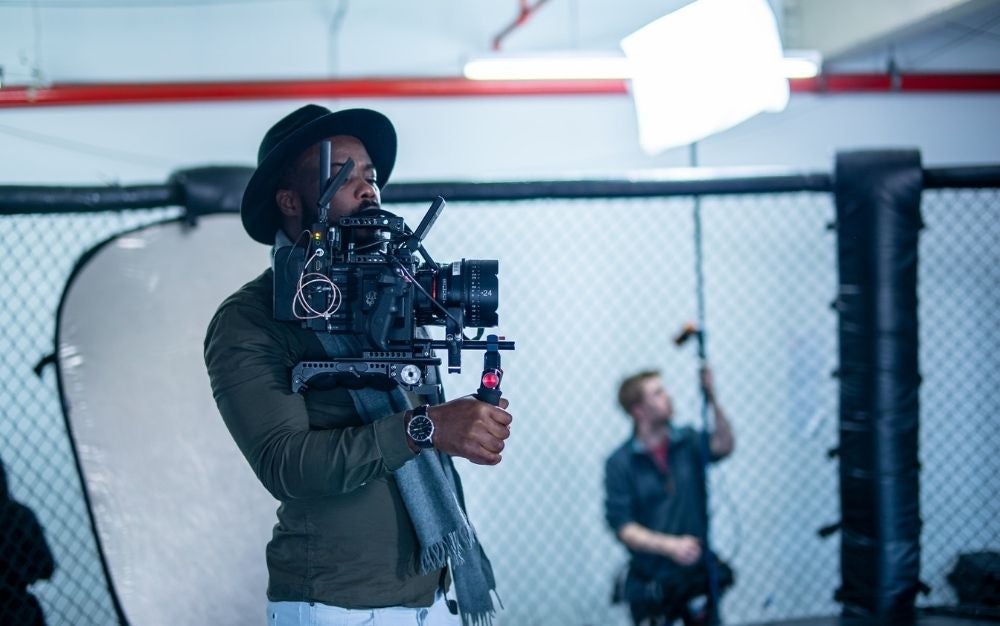 We may earn revenue from the products available on this page and participate in affiliate programs. Learn more ›
If you've ever (politely) pushed your way to the front of the crowd at a concert, there's a chance you've safely stepped on cables fastened and concealed by gaffer tape. Originally named after film crew lighting technicians, gaffer tape is a heavy, tightly woven, vinyl coated cotton cloth tape with a matte finish designed with adhesive that removes easily and doesn't leave residue. Unlike duct tape, it can be torn into pieces with straight lines using only your hands and can withstand temperatures as high as 200 degrees Fahrenheit, perfect for working quickly on production sets with professional lighting equipment. Plus, its moisture-resistant properties make it usable in humid conditions. Here are our go-to gaffer tapes and tips.
Consider the size of the area or object you want to tape. Gaffer tape is available in widths from a quarter inch (6 mm) to four inches (102 mm), with 1 inch (25 mm) and 2 inch (51 mm) tapes being the most common. It can also be easily ripped into narrower strips by hand if needed.
Although black gaffer tape is most popular, there are a plethora of color options so you can color code, label, and clearly identify equipment cases, luggage, boxes, and more. Bright neon tapes are also visible when lit under blacklight, perfect for theatre productions, concerts, and more.
Everyone likes a long lasting roll of tape, which is why you should consider the length of the gaffer tape you buy. The average roll of gaffer tape unravels to a total of 30 yards, or 90 feet. Some rolls even extend as far as 60 yards (180 feet!) lasting you a very long while.
Our Picks for the Best Gaffer Tape on Amazon
Popular Photography is here to help you choose among the most popular products on Amazon, and hidden gems our experts think are worth checking out.