Fog machines that will spice up your next party
From haunted houses to raucous ragers.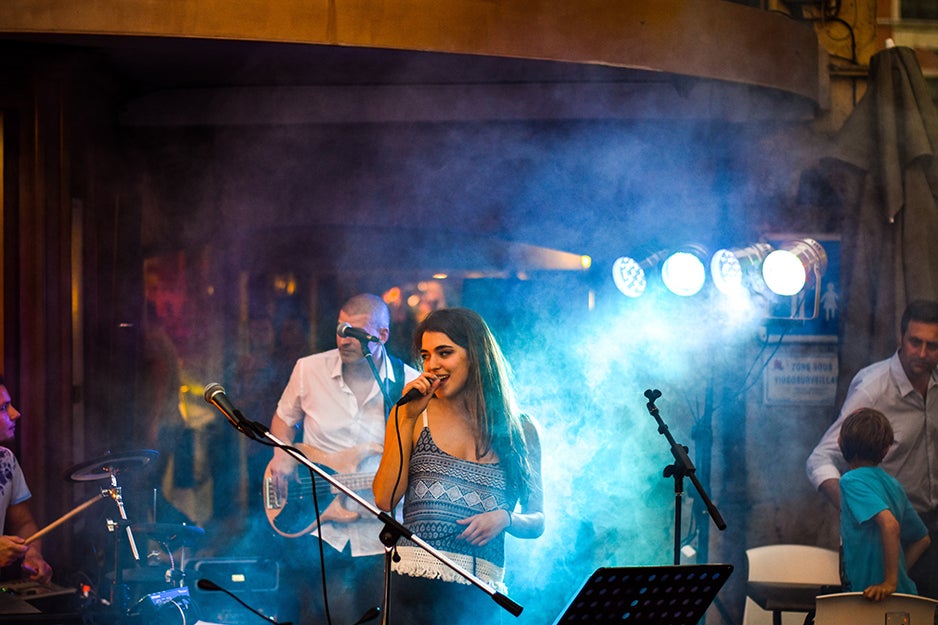 We may earn revenue from the products available on this page and participate in affiliate programs. Learn more ›
Whether you love to throw parties, put on theatrical events, get spooky in the fall season, or have a good laugh on April Fool's, a fog machine is a super fun way to entertain and elevate your parties, pranks, and performances. You'll want to invest in a reliable machine that will give your great options when it comes to flow, color, and more. We have collected a few of our favorite fog blasting boxes to get you started.
This fog machine is equipped with a number of handy features to get you great results. An advanced electronic thermostat allows the machine to warm up in just 2-3 minutes with clear indicator lights that will red and green to let you know when it's warming up and when it's ready to roll. The front of the machine comes with a combo of red, green, and blue LED lights that blend together to create a fun, purple-ish hue that you can turn on and off. You have two options for controlling the machine: you can maneuver it from the built-in panel or use the wireless remote control to spray for whenever you want. The remote is functional up to 50 meters away from the machine itself so you can dance the night away while still manipulating your new fog machine.
If you are looking for color control, this fog machine from Crenova could be a great option. It was 3 color-changing lights that work together to deliver a vibrant look that cycles between 7 colors including pink, teal, blue, and green. The machine takes about 4-5 minutes to warm up and can last between 1-3 hours. The spray can cover roughly 3,000 cubic meters per minute and has an internal spray timer to ensure it won't overheat. You can control the machine, turning it on and off, with a remote control as well as a wired on/off button. Simply turn it on and get ready for a colorful evening.
A fog machine from ADJ is going to give you professional, reliable quality with elite features. The Jett model is going to shoot fog up to 25 feet in the air, like a geyser, but can be adjusted in spray horizontally as well. The Jett has 12 RGBA LED lights that are DMX compatible so you can light up the stream as well as thermal-sensing technology maintains heat levels, prevents clogs, and more. It takes about 9 minutes to warm up and can hold up to 3 liters of fog fluid.
Maybe you are looking for a fog machine that's going to give you great effects without all of the bright lights or giant streams of mist. This machine from Chauvet is simple, straightforward, and works super well in any environment without overwhelming your space. It takes about 5 minutes to warm up, has a 1.3-liter tank capacity, and has a fog output that measures about 8,000 cubic feet per minute. It has an LED illuminated tank and an advanced sensor that will protect the pump from overheating.