Cable organizers that will de-stress and de-clutter
Stay plugged in without the mess.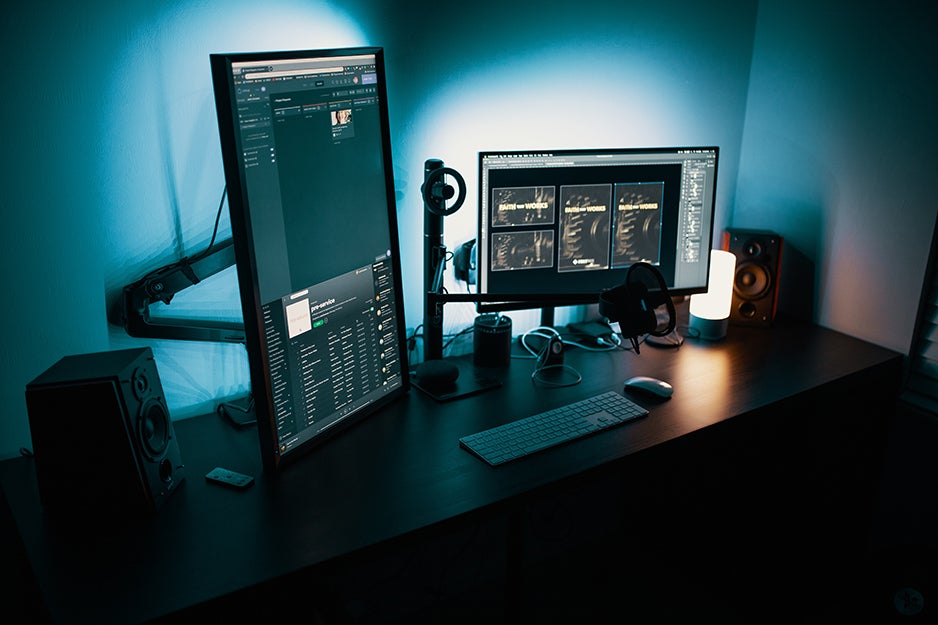 We may earn revenue from the products available on this page and participate in affiliate programs. Learn more ›
In this day and age there are so many things that we need to keep plugged in and ready to use at all times. From chargers to speakers, external hard drives to monitors it's not hard to lose your desk space to a Gordian knot of cords. Luckily, there are loads of options for cable management and storage. We are confident you can find a great way to keep your electronics contained, saving your desk space and your sanity in the process.
Here are some of our favorite options to get you started.
If you are tired of all your charging cables and adaptors falling to the floor, it might be a good idea to grab an adhesive cable clip like this one. This set comes with 6 clips in various sizes including a 7-slot, 5-slot, 3-slot, and 3 single slot pieces. They can easily grab onto cords that are less than 6 millimeters wide, which will be the standard measurement for most of your wires. These organizers are super easy to install, all you need to do is peel off the outer barrier and stick to your surface including wood, glass, tile, and metal. If you want to switch things up, all you have to do is peel off the clip; it won't leave any sticky residue.
Power strips and extension cables can be a definite eyesore at any home or office. What can seem like a useful way to power and organize your cables can quickly become a tangled mess. This box is a stylish way to keep your cables in use but out of sight. With a faux leather finish and white stitching, this cable cover looks stylish and professional. It measures 16 x 6 x 6 inches to fit more strips or surge protectors. The U-shaped openings on the sides funnel your charging cables to their appliance counterparts, so it is easy to stay powered while you place your strip inside.
If you have an internet router, tv, PC, or sound system at home, then chances are you're familiar with the trail of cables that lead to it. This sleeve from Eveo is a discreet way to collect all of those cords without disrupting the electricity patch. It's made from durable neoprene that will prevent damage from dust, water, or pets and all you have to do is lay your cables on top of the sleeve and zip it up. It can fit up to 10 standard cables and is 19.5 inches long.
Not all cables need to be out at all times. USB connectors, audio jacks, adaptors, etc; we all know there are often loose cables running around bags, drawers, backpacks, and more. This makes it hard to find them when you need them the most. This case is a great option for storage; with six elastic mash segments, two mesh pockets for cell chargers, 12 elastic loops for cables, and storage for SD cards plus a mini-tablet. The medium measures 6.54 x 9.83 inches but these cases come in a variety of sizes (as well as colors). The case is waterproof, easy to travel with, and can fit neatly in most drawers, so you can finally get to organizing your desk.