Best dash cams of 2023
Here's how to find the best dashboard camera for your needs, and hit the road with peace of mind.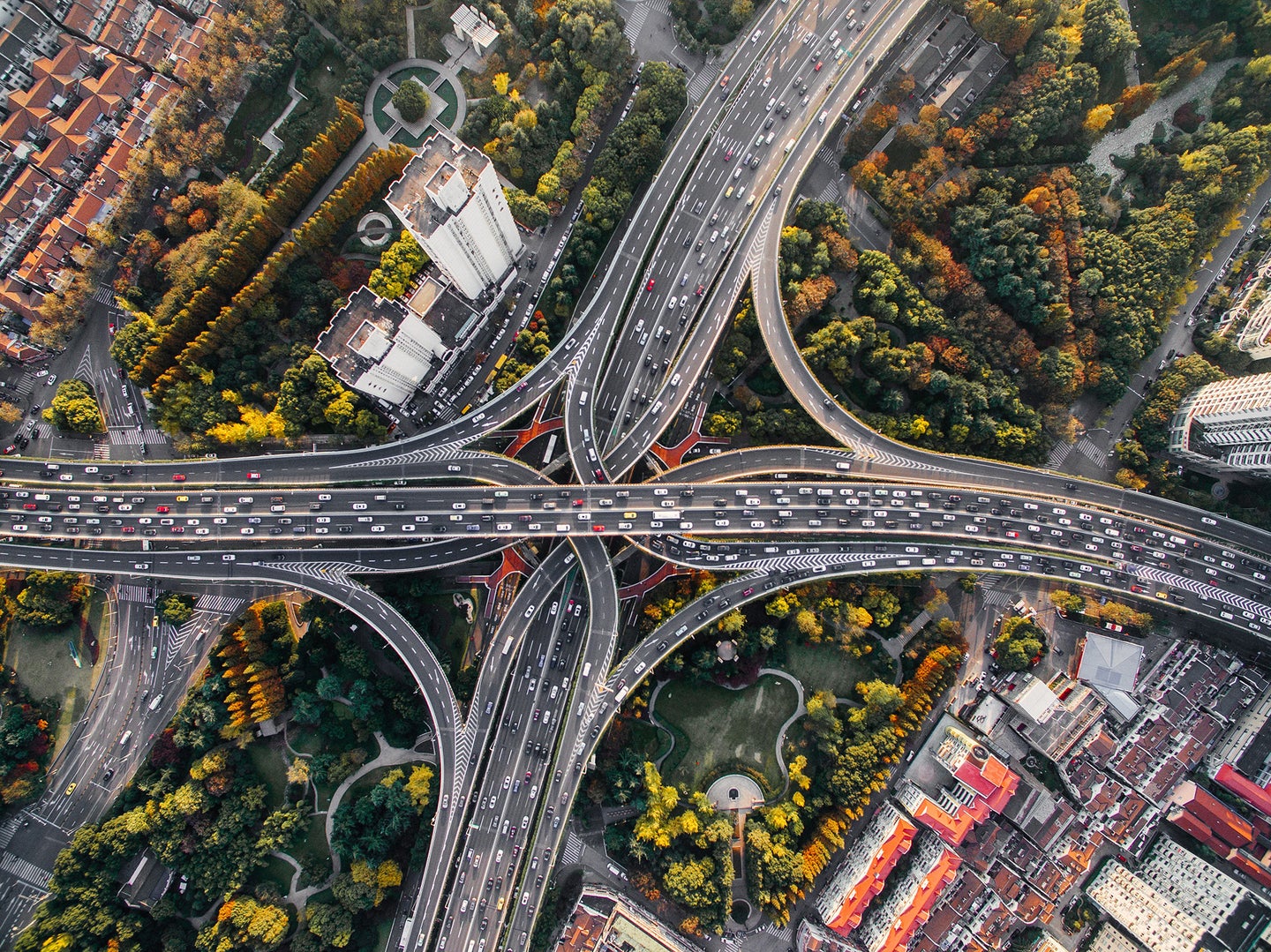 We may earn revenue from the products available on this page and participate in affiliate programs. Learn more ›
As camera tech and portable storage media continue to become smaller and more portable, dash cams have surged in popularity amongst car accessories. Dedicated dashboard cameras are now a reasonably affordable and essential part of any smart driver's toolkit thanks to the unique safety benefits they provide by monitoring and recording what happens in and around your vehicle like a tiny security camera for your car. Finding the best dash cam for your specific needs isn't unlike choosing between other designs of portable cameras—with considerations that often include storage space, video recording resolution, and form factor—but dash cams carry unique features that are specific to driving, including GPS location, speed monitoring, cloud backup, collision detection, and so much more. Whether you're looking to create a timelapse of a road trip in beautiful 4K resolution, protect your liability in the event of an unforeseen accident, or a little bit of both, we'll break down some of the key features to consider in this product class and help you best dash cam for your vehicle.
Your guide for choosing the best dash cam for your car
To determine the best dash cam for your vehicle, it's important to consider whether you want front and rear coverage, a wide-angle field of view, or high-resolution video capture. You'll also want to think about how easy it is to install (check out our dash camera installation tips.) These factors will vary among users and can be determined by whether you drive in a professional capacity, how much time you spend behind the wheel, and what level of advanced car security monitoring you'd prefer while your vehicle is parked.
Find a dash cam that's easy to install and use
When adding a dash cam to your vehicle, it's essential to select a model that will seamlessly integrate with your existing routine and enhance your experience without getting in your way. By nature, these devices have the potential to sit in your line of sight, so it's key to select a model that records the widest angle possible without adding bulk to the windshield area and potentially sacrificing driver visibility. Every vehicle and driver is unique, but generally speaking, the best dash cam for most users will have a small form factor and be virtually unnoticeable when deployed for use.
Dashboard cameras come with a variety of different power systems—some run on batteries, and some require being hardwired to your vehicle's electrical system—but the most common and easiest to install are those that run using your vehicle's existing dashboard power outlets. Models in this category receive power and are ready to go with a single plug-in motion and are easy to move or store when not needed. Choosing a plug-in dash cam offers by far the most user flexibility in this product category.
Ease of use and user controllability are also key factors to consider when choosing a dash cam due to the sensitive nature of driving and the focus required for operating a vehicle safely. Dash cams that offer voice control, automatic recording, and other hands-free features excel in this category and come out at the front of the pack in terms of sheer ease of use.
This Garmin dash cam offers 180-degree visibility in a compact and discreet package. It captures crisp video footage in 1440p to any removable microSD card and features automatic incident recording, making it ideal for setting and forgetting. Hands-free voice control, lane departure warnings, and forward-collision warnings add further value by adding another layer of protection in enhancing driver safety and awareness, making this one of the best dash cams overall.
Do you love high-tech car gadgets?
Dash cams score high on the list of high-tech car accessories that have the potential to turn up the smart-factor of any vehicle. Some models are standalone devices that require users to manually move data to and from removable media and that requires a small amount of digital maintenance, but with today's tech, it's easy to turn to more connected alternatives that offer Wi-Fi and Bluetooth compatibility. By harnessing these new and ubiquitous wireless technologies, high-tech dash cams can interface seamlessly with users' smartphones to deliver footage as well as full camera control to the palm of your hand.
GPS technology is another common feature found in dash cams of every class that allows speed data and location metadata to be recorded for a host of safety and insurance purposes. Some high-tech dashboard cameras take this to the next level and use this location information in tandem with collision detection to automatically alert emergency responders and share the vehicle's location in the event of an unforeseen accident when the driver is unable to respond. By packing an essential safety feature into a high-tech gadget that records and saves footage, drivers can enjoy added peace of mind and potentially lower insurance premiums, too.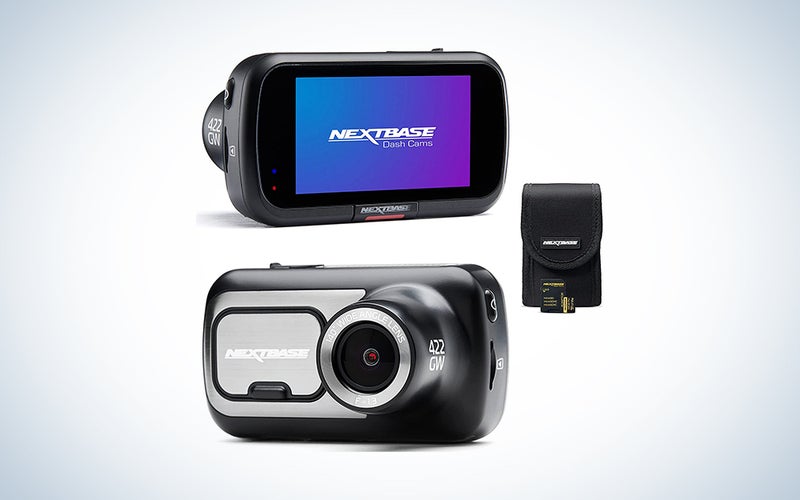 This advanced car security camera from Nextbase offers unparalleled safety enhancements for its class including automatic emergency SOS that alerts first responders of your location along with other personal predesignated health information. It connects wirelessly via Bluetooth and Wi-Fi to the companion app for storing and retrieving footage, and an integrated 2.5-inch IPS touchscreen allows for convenient user control including video editing and trimming. Since it's hardwired to your vehicle's fuse panel, it offers automated bump detection and automatic recording even when your car is off and unattended.
How wide of a field of view do you need?
There's a lot of variability between models of dashboard cameras when it comes to the field of view, but the best dash cam for your vehicle will record footage with an angle that's wide enough to reproduce all or most outside activity without missing any important details or creating significant blind spots. The chief duties of a dashboard camera are specific to capturing, archiving, and reviewing driving footage at a high level of detail for safety purposes, so accuracy and thoroughness are key to painting a full picture of events that occur in and around your car. If ever in doubt, a wide field of view is generally a good feature to opt for regardless of your car's size and shape: in small vehicles, a small windshield frame may impede a dashboard camera's edge view; in larger vehicles, a large hood or engine compartment may obstruct camera visibility down in front.
This wide-angle rule of thumb applies to interior-facing cameras as well, which are often employed in the case of individuals who work as rideshare or taxi drivers, or in work vehicle fleet situations where interior monitoring and recording are necessary. Dashboard camera recordings are key to safeguarding drivers' legal liability and providing proof for insurance claims in a host of personal and professional situations alike, and the best dash cam with a wide view will record the entirety of the interior to render the most thorough and detailed footage possible.
Vantrue's N2 Pro Dual dash cam is an ideal choice for the simultaneous wide-angle recording of any vehicle's interior and exterior thanks to a front lens that offers a 170-degree field of view and a rear-facing interior lens that offers 140 degrees of coverage. The seamless loop recording system captures footage at 1080p and the camera's 24-hour parking monitoring system detects motion and locks footage automatically. This is the best dash cam with a wide view thanks to its unique combination of security features and angle of coverage.
Want a dual dash cam for the front and rear of your car?
The simplest dash cams on the market record and capture footage in the front of a vehicle, but the rear of the vehicle is an equally important and often overlooked region of the car that can easily be monitored by selecting a dash cam system that records both regions of your car's exterior. While front monitoring alone can be adequate for many common purposes and is certainly better than driving with no dash cam at all, adding a dashboard camera to the rear of your vehicle can effectively double your coverage and can provide additional context to footage of unexpected events, which can be pivotal in cases of insurance claims. For example, a rear camera can record any collision events that occur at the rear of your vehicle in great detail, capturing license plate information and other significant details that a front camera might miss. Front and rear dash cam coverage can also prove indispensable when paired with a motion sensing parking mode by alerting users to bumps or other damage done to your vehicle while it's left unattended. Just as in the case of driving footage, this additional context can be crucial in helping you review and make sense of these all-too-common events and leave you better equipped to plan a proper course of action.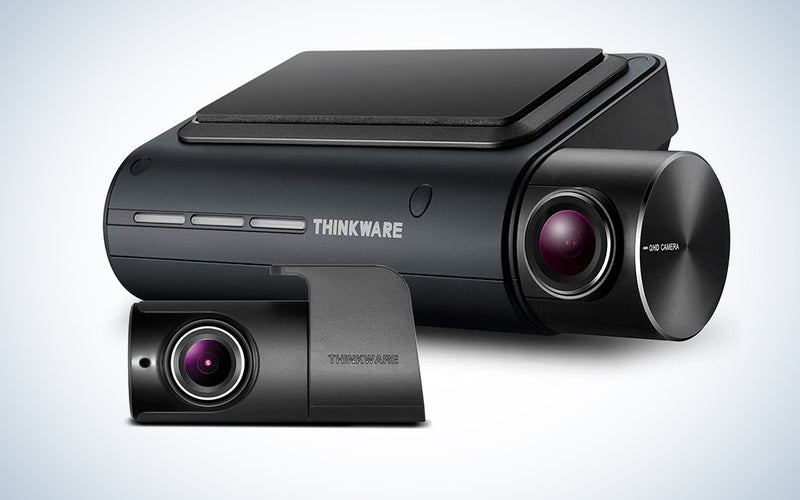 The THINKWARE Q800PRO Dual Dash is an impressive choice for front and rear dash cam monitoring, offering 1440p full HD recording and dual 2.1-megapixel sensors as well as a proprietary video processing technology that enhances low-light footage. Its built-in GPS system tracks speed and offers red light-camera warnings in select regions, and its hardwired construction allows for robust parking monitoring without risking a drain of your vehicle's battery. It also includes a host of warning systems including lane departure warning and collision warnings.
Think about video quality, too
Video quality is not an area with much wiggle room for compromise in the dash cam market, but with the sheer number of models offering high-quality video capture, ending up with low-quality video is hardly a common risk. Still, dashboard cameras are car accessories that are really only as good as the quality of the footage they capture, and given that these cameras rarely provide full 360-degree coverage, selecting a model that only provides a vague approximation of the events outside your car is simply not guaranteed to prove useful in sensitive insurance situations. Choosing a high-tech dashboard camera with a high-megapixel sensor and a high capture resolution can increase the likelihood that license plate frames, traffic signs and signals, and other important contextual information is captured in the highest possible detail.
4K technology is becoming increasingly prevalent and more affordable, and it's now possible to capture high-resolution video and images at a great level of detail while maintaining a convenient and portable form factor. A dedicated 4K dash cam can come out leaps and bounds above full HD models, offering four times the number of pixels and resulting in footage that can contain an astonishingly higher level of detail. In your vehicle, this can translate to signs, license plates, and objects on the road appearing clearer in your footage at longer distances than required by lower resolution cameras. If you're willing to spend a little extra for an enormous gain in detail as well as peace of mind, a 4K dash camera won't disappoint.
The Blackvue BV-DR900X is an incredibly compact 4K dash cam that promises to offer crisp details and high-resolution footage of the front and rear of your vehicle while driving and while parked. The front camera features an ultra-wide 162-degree angle that takes full advantage of the increased resolution, and the full-HD rear camera uses a Sony STARVIS sensor that allows it to excel even in low light or through tinted windows. In addition to offering some of the highest-quality dash recording available, its dedicated Wi-Fi, smartphone, and cloud backup system makes footage incredibly easy to store and manage.
Dash cams under $50: Car accessories don't have to be expensive
If you're not ready to take the plunge on a full-featured dash cam, it's possible to get a robust feature set and full HD in a cheap dash cam without breaking the bank. If you can forego wireless connectivity, higher-resolution footage, and some of the file management conveniences of more pricey designs, it's not hard to find stripped-down dash cameras that can still provide adequate protection of your car at the expense of a little extra user maintenance and perhaps a little extra bulk.
FAQs
Q: Are dash cams worth it?
Absolutely—dash cams are worth it for the potential insurance benefits alone. Their unique combination of security and novelty comes with peace of mind for drivers, too, and these benefits increase even more when you factor in models that include personal safety enhancements like lane departure warning, collision warning, and parking monitoring.
Q: How much should I spend on a dash cam?
The best dash cams on the market start at around $100 and increase from there. These prices are directly proportional to the quality of the video capture, reliability, form factor, and safety features that these dash camera models might offer. While a good dash cam may be a small investment, they're remarkably affordable for essentially being stripped-down video security systems for your car.
Q: Do dash cameras reduce insurance?
Some auto insurance companies have been known to offer discounts for installing dash cameras in vehicles, but your mileage may vary. The most important insurance-related perk of a dash camera is that users are guaranteed to have some form of video footage on hand in the event of a collision, which can prove critical for providing evidence for review.
A final word on shopping for the best dash cam
The best dash cams on the market are among the most desirable high-tech car gadgets available thanks to the security perks, vehicle monitoring, and driver assistance they provide. They're incredibly affordable in relation to the peace of mind they provide, which makes them a great choice for personal and work vehicles alike. Whether you opt for a cheap dash cam or spring for a 4K dash cam, you won't be disappointed in adding a layer of protection and accountability to your beloved vehicles.
Related: Read more about how we test!