Best birthday gifts for professional photographers
Searching for unique gifts for the photography buff in your life? Look no further. Find the best birthday gifts for professional photographers here.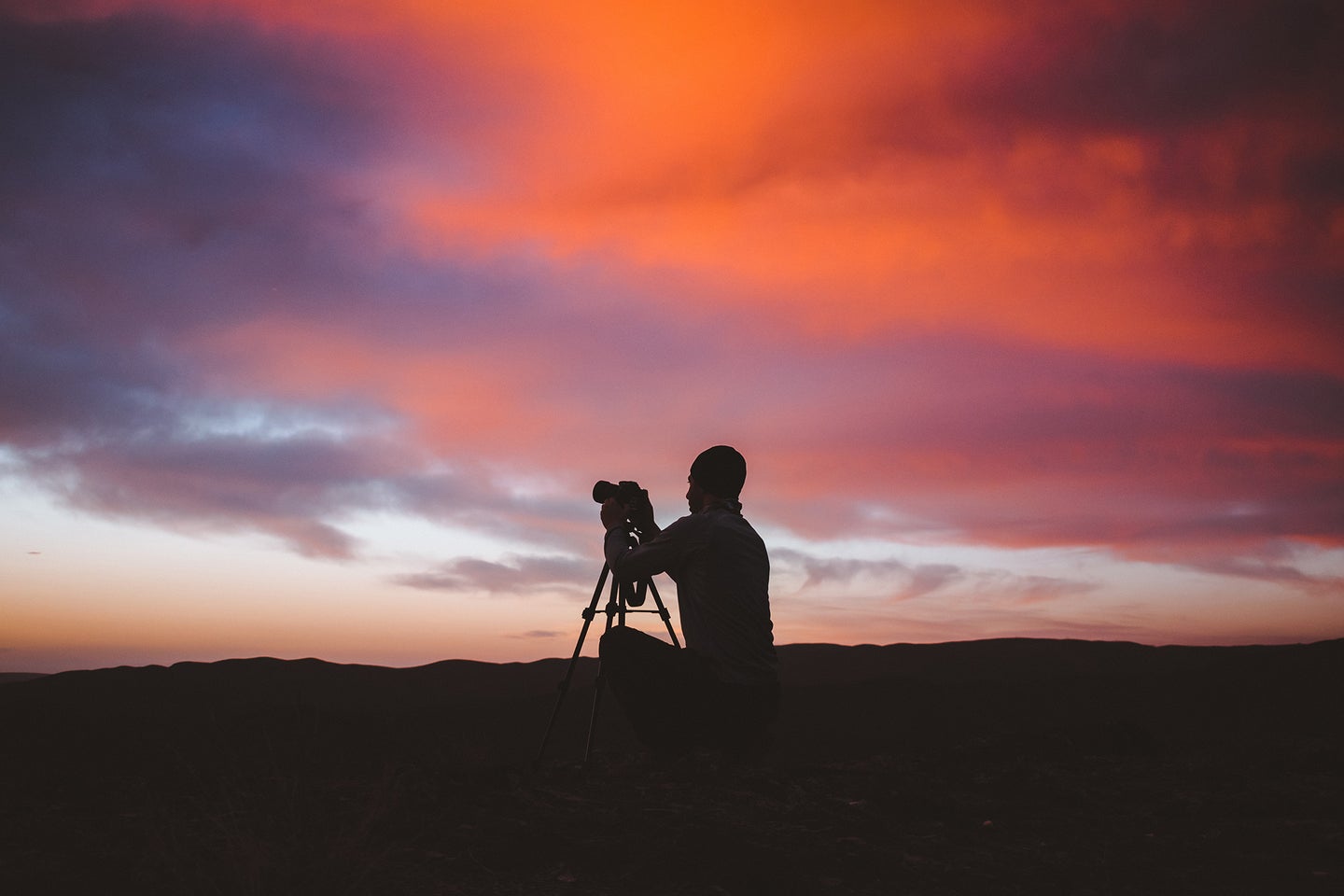 We may earn revenue from the products available on this page and participate in affiliate programs. Learn more ›
Shopping for the best birthday gifts for professional photographers can be a bit overwhelming. Professional photographers are particular about the camera equipment that they use to get the job done, and realistically, buying photography gear as gifts can be costly.
Luckily, there are plenty of photography accessories (and even a few cameras) that are sure to please any photographer, regardless of the subject that they are shooting. This gift guide will cover useful and unique gifts for photographers at a range of price points. Read on for gift ideas that are sure to catch the eye of the professional photographer in your life.
Features to consider when shopping for birthday gifts for photographers
Shopping for birthday gifts for photographers? These birthday present ideas are great for a variety of professional shooters, regardless of their camera brand or their subject matter. In this gift guide, you will find a few specialty cameras, useful accessories, and some photography books. These gifts are sure to make your professional photographer friend smile.
Looking for photography gear?
Professionals can be extremely picky about the photography gear that pays the bills. But every professional photographer also appreciates something more compact for capturing life's everyday moments.
The Fujifilm X100V is an excellent walking-around camera. It features a fast F2 fixed lens and is built around a 26.1 MP back-side illuminated sensor. This is the fourth version of this camera and Fujifilm has paid close attention to customer feedback. This version has improved close focusing, an optional adapter ring for increased weather sealing, a beautiful 3.69M-dot OLED electronic viewfinder, and an updated AF system. This might not be a camera that a professional photographer is bringing to their shooting jobs, but it's certainly one that they will love to use to capture life's everyday moments.
Looking for the best tech gifts for photographers? A fast and portable drive is a practical gift for any type of photographer. SanDisk's 1TB Extreme Portable External SSD has a 550MB/s read speed, a rugged build that is water and dust resistant, and a shock-resistant solid-state core. It's also about the size of your palm. Speedy drives with lots of storage space like this one are useful gifts for any style of photographer.
Photographers are always chasing good light, with this compact LED they can make their own! The Lume Cube Panel PRO has 360 RGB color options, adjustable color temp from 3000K-5700K, a DSLR mount, and a built-in frosted lens for diffusion. This light is also Bluetooth compatible and can be controlled from the photographer's phone using the Lume Cube App. This little light is one of the best photography accessories for all styles of photographers and videographers. It's also a great choice for brightening up the room during video chats.
Still life photography is one of the original forms of photographic expression, but chances are your professional still life photographer friend already has all the specific gear they need to capture their images. Inspire them with the work of the masters of the form! Still Life in Photography collects plates from the J. Paul Getty Museum's collection from photographers like Irving Penn, Edward Weston, Roger Fenton, and more. This book serves as an overview into the ways in which photographer's have explored this genre throughout the years. This book would be welcome on the coffee table of any still life photographer.
Unleash your photographer friend's creative side with the Lensbaby Omni Creative Filter system. The filter ring attaches to the front of the lens and comes with a variety of effect wands with magnetic mounts. As the photographer moves the mounts they can see the way that the effect wands will change the light and affect the image. This kit features a crystal seahorse, a piece of stretch glass and a rainbow film. Lensbaby sells plenty of expansion packs for the system too. This is a unique gift that any creative photographer is sure to appreciate.
Best vintage gifts for professional photographers: Holga 120N Plastic Camera
Shopping for actual vintage gift is something that is best left to the professionals, but that doesn't mean your vintage lens-loving photographer won't appreciate something vintage-inspired. The Holga 120N was first introduced in China in the early '80s as an inexpensive camera for everyday use. It quickly became a favorite tool of artists looking for a low-fi aesthetic. This is a perfect camera for experimental photographers who love a throwback. Throw in a roll of 120 film to complete this photography gift.
A fast memory card is a sports photographer's best friend and professional shooters can really never have enough cards. Sony's Tough-M series cards are super fast, and more importantly, extremely durable. These memory cards are waterproof, dustproof, and 18x stronger than the standard UHS II card. These cards have up to a 277MB/s read speed and 150MB/s write speed—meaning they can keep up with the fast moving action a sports photographer is capturing on the field. They support 4K video recording too.
Photojournalism is all about never missing a moment—it's why most professional photojournalists travel with two camera bodies when they are on assignment. Having to scramble to swap out a lens could mean missing that front-page-worthy shot. The Peak Design Field Pouch is a handy way for photojournalists to keep their most needed accessories close up. The Field Pouch can attach to your belt or to any Peak Design strap. It's made of a 400D nylon canvas shell with a DWR coating to repel water and has an expandable roll-top design. This is a great accessory for photojournalists to store lenses, batteries, SD cards, a notebook, or a phone. Plus it's a lot more fashionable than those old-school lens vests.
Best high-end birthday gifts for professional photographers: Leica Q2 Monochrom
Leica's fixed-lens large 47 megapixel black and white sensor camera is a luxe gift for a photographer who loves to see the world in monochrome. The Q2 features a sharp 28mm F1.7 fixed lens, has a sturdy build, and a beautiful matte black finish with mid-grain leatherette covering. It's a more approachable, user-friendly Leica than the classic range-finder style camera, and has improved dynamic range compared to its color counterpart. If you are looking to splurge on the photographer in your life, this is the best gift option.
This book by Henry Carroll is an excellent gift for photographers regardless of subject matter or skill level. Carroll collects quotes, images, and interviews with fifty masters of photography to find out what inspires them to keep shooting. This pocket-sized photography book is meant to inspire, more than it is to teach the technical skills of making a good picture. The interviews with some of photography's finest shooters offer insightful perspectives of what photography is and why it matters. This book is a lovely addition to any style of photographer's bookshelf.
A final word on shopping for the best birthday gifts for professional photographers
Buying birthday gifts for professional photographers can be a daunting process. Professional photographers tend to be incredibly particular about their camera gear: certain lenses and camera bodies work best for specific situations and buying into a new system is often a pricey endeavor that isn't taken lightly. However, there are still plenty of incredible photography accessories that make useful and unique gifts for the photographer in your life. It's best to look for gifts that aren't tied to specific camera brands while shopping for a birthday gift for a professional photographer. Not sure what your photographer friend prefers to shoot? A nice photography book is sure to be appreciated!
Pop Photo wants to help you find the most useful and expert shopping recommendations for the best gift ideas. Searching for more unique gifts? Check out more gift guides here: Last-Minute Gifts for Photographers, Film Photography Gift Guide, Holiday Gifts for Sports Photographers.