httpswww.popphoto.comsitespopphoto.comfilesimages201611december_mentor_series.jpg
To let enough light through his lens in the shadowy Fort Point National Historic Site, Richard Finn relied on a long exposure Richard Finn is now retired and lives in Livermore, California. He has gone on a Mentor Series trek to Portland, Oregon, and plans to do more.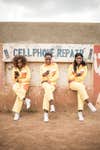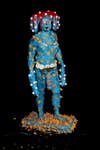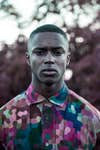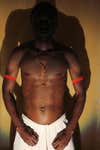 Photographer Cristina De Middel was looking to challenge the common perspective of Africa's identity when she was selected as the curator for the sixth Lagos Photo Festival, which kicked off in Nigeria last month.
In the past year the news media has been saturated with images of disease, death and destruction coming from the continent. For De Middel these types of stories felt limited—they simply weren't telling enough about what Africa is and what she believes it could become.
"I tried to avoid the classical photojournalistic approach—they focus on the dramas and the misery of the continent," De Middel told American Photo. "I really wanted to focus on what can be changed now to make a better future. To do that with photography you need to be a bit more inventive, play with fiction and staging."
De Middel is no stranger to surreal storytelling and as she curated for Africa's largest photo festival she turned to more conceptual photographers to illustrate larger truths about the Africa.
"To describe a place, especially Africa, you need to go beyond that photojournalistic approach," she says. "For me it is exhausted. It is always saying the same thing and not giving any extra information."
The projects on view at the sixth Lagos Photo Festival explore issues of African identity and body image, the destruction of stereotypes and surrealist takes on the continent's various environmental crises.
Émilie Régnie's "Passport" is the expression of an "unrealistic desire to imagine a West Africa who shares the same passport." The series imagines what Africa may look like if the continent could separate itself from the stereotypes imposed by former colonial powers. Joana Choumali examines the ever-changing and often contradictory standards of beauty in modern Africa. While Fabrice Monteiro creates larger-than-life characters out of garbage to raise awareness regarding some of Senegal's most polluted locations.
"I think it helps people approach the problem from a different angle," Di Middel says, using Monteiro's work as an example. "It's not minimizing the caliber of the issue. It just approaches it without showing what is immediately in front of your retina and brings an opinion to it."
The Lagos Photo Festival continues through November 27.