Stunning photos from the Smithsonian's 17th annual photo competition revealed
Bathing monkeys, squabbling birds, and more.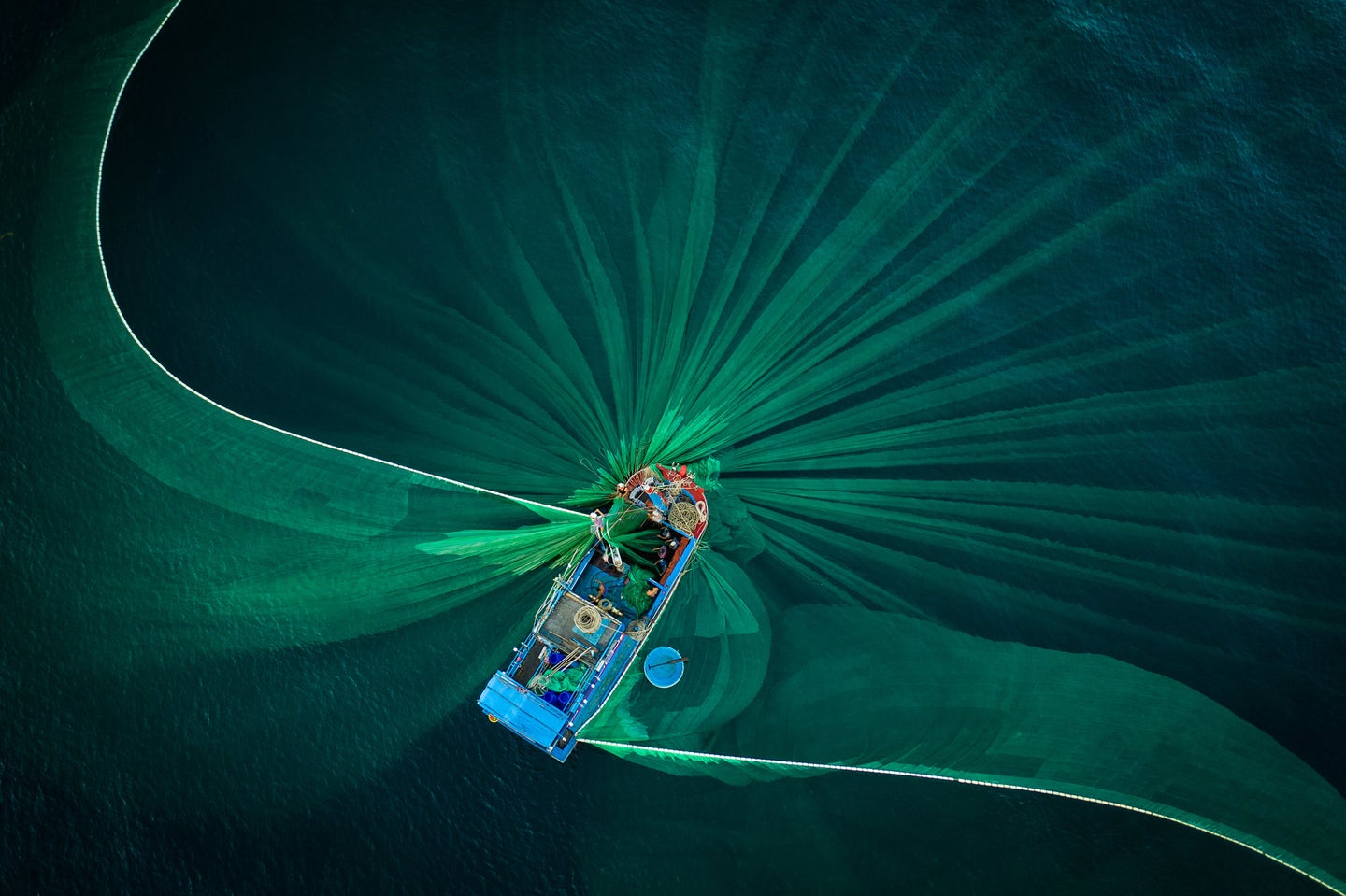 Pictures capture everything that a short glance can't, including nature's swift pace and the commotion of our daily lives. Smithsonian magazine's 17th annual photo contest gives photographers all over the world a chance to show off their once-in-a-lifetime snaps. See all 60 finalists and vote for your favorite Readers' Choice photo here by March 30. Check out some of our favorites below.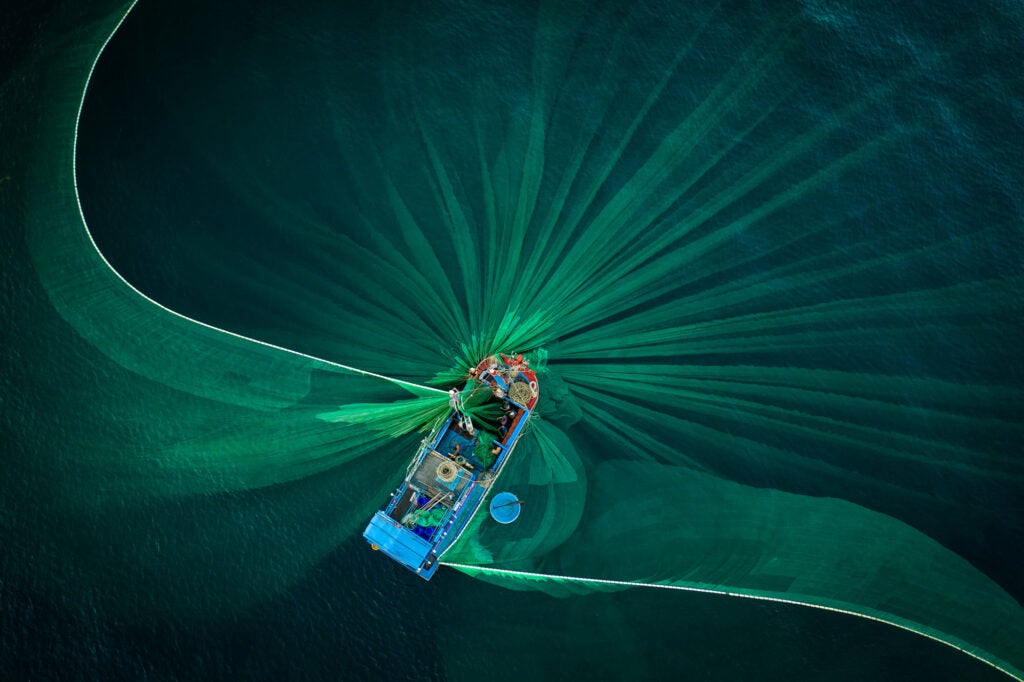 Blooming
A fisherman works along the coastline of Vietnam's Phú Yên province, where local families follow near-shore currents to catch anchovies during peak season. These tiny fish are usually dried and salted for sauce, an important staple of Vietnamese cuisine. © Thien Nguyen. All rights reserved.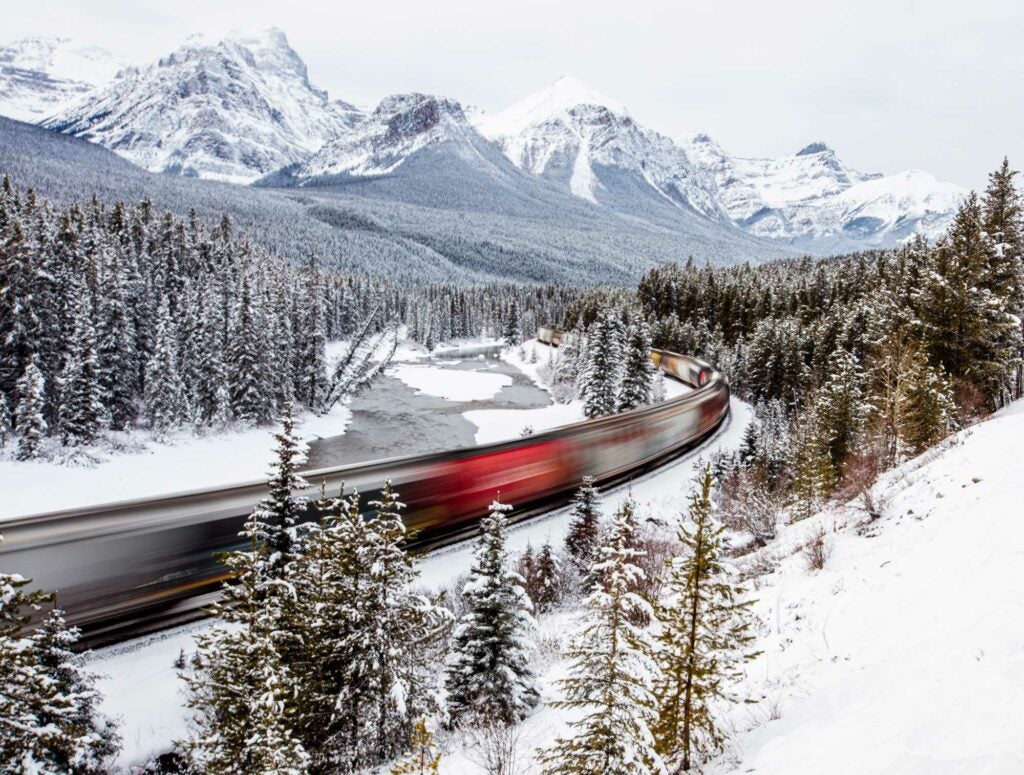 Train Through the Mountains
A train zooms through the popular Morant's Curve in Banff National Park, where photographers usually wait for hours to snap one whizzing by. A long exposure produced this dizzying blur of motion. © Lori Kupsch. All rights reserved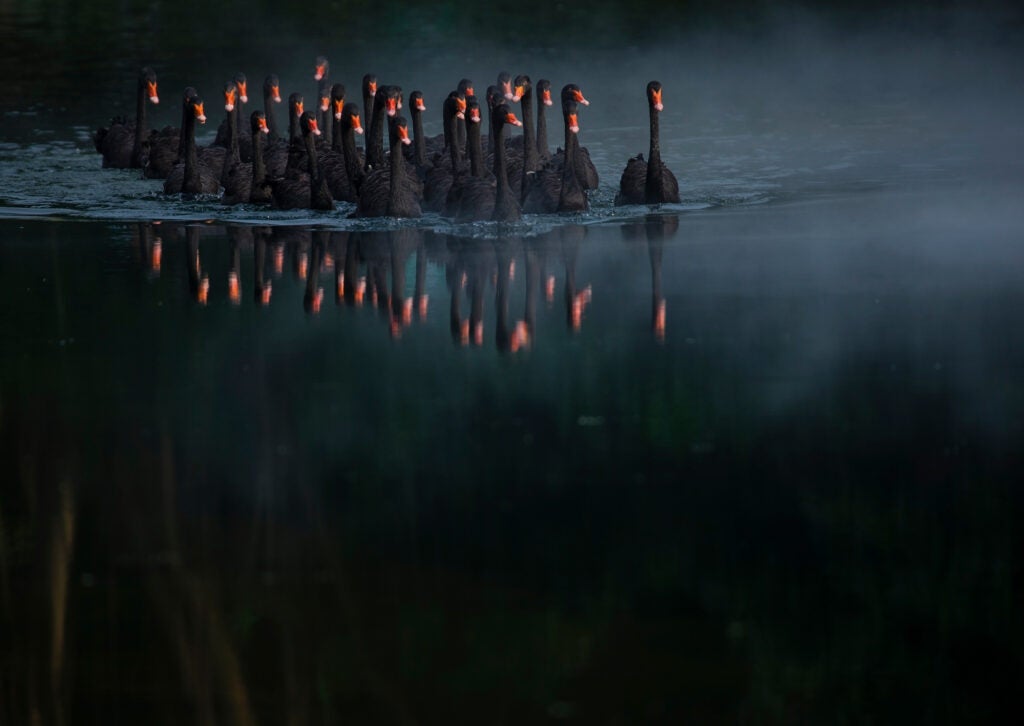 Black Swan
Exotic black swans swim in a flock through a foggy lake. These striking birds are born grey and don't appear fully black until adulthood. They're mostly found in Australia, though the species has been introduced to countries like New Zealand and New Guinea. © Kuang Zhen. All rights reserved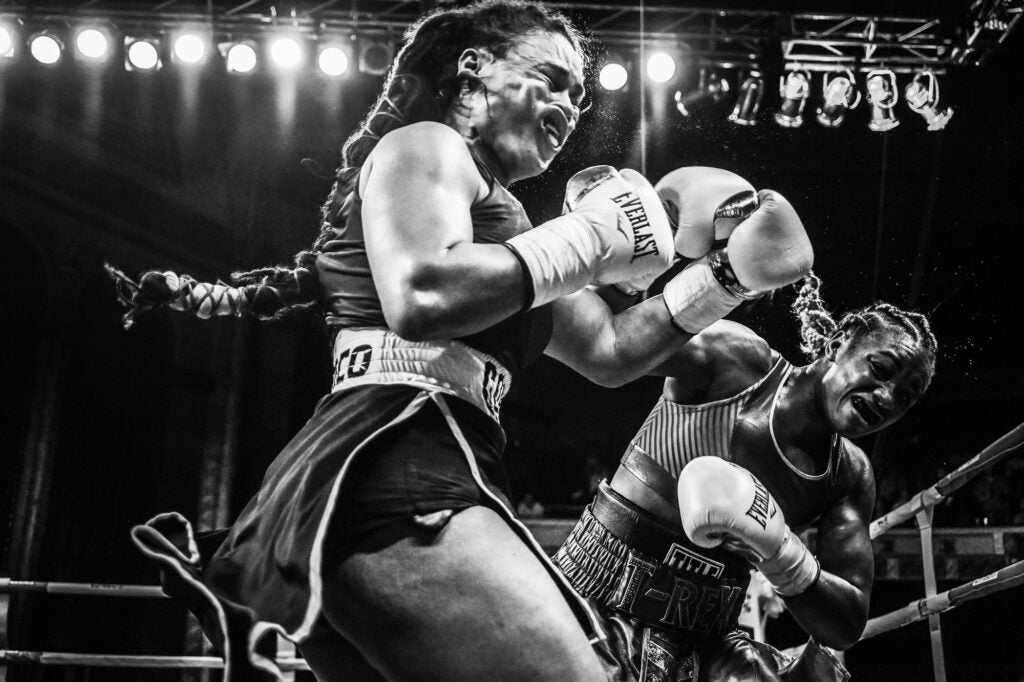 Shields Strikes Back
Olympic middleweight boxing champion Claressa Shields (right) spars with Hanna Gabriels in a match at the Masonic Temple in Detroit, Michigan on June 22, 2018. Shields is the first American woman to win an Olympic gold medal in boxing and the first athlete to win back-to-back golds in successive Olympic Games. © ​Terrell Groggins. All rights reserved
Hot Kiss
Macaques settle in for a luxurious hot spring session in Nagano, Japan. Scientists think that these monkeys bathe primarily for relaxation, because their thick coats likely keep them warm in low temperatures. © kousuke kitajima. All rights reserved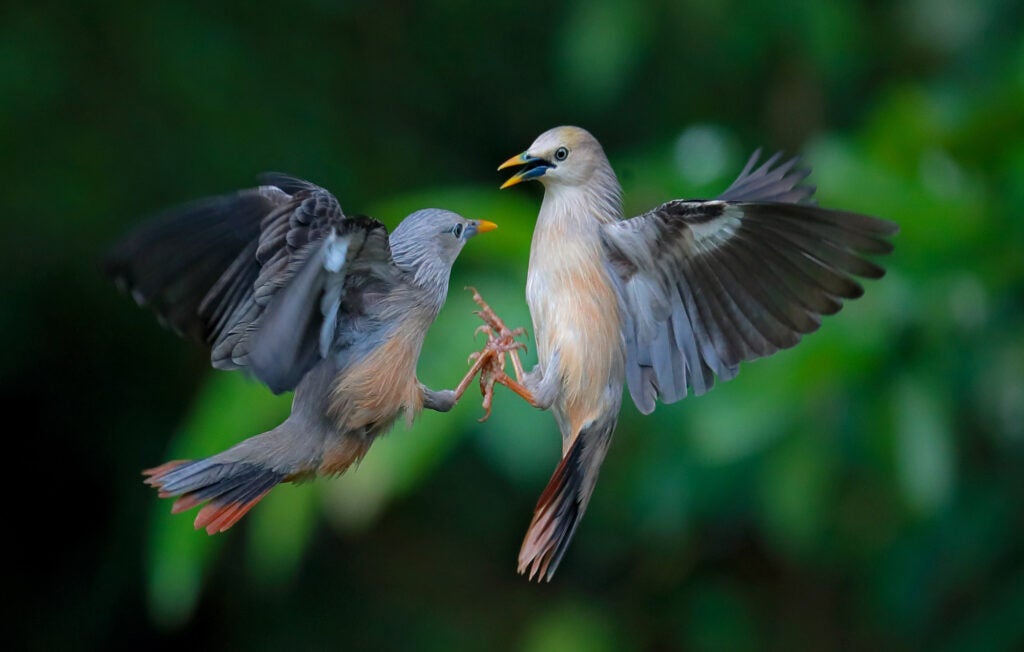 Aerial Combat
Two chestnut-tailed starlings brawl over territory. These noisy birds are common in India and Southeast Asia and known for their colorful bills. © Suranjan Mukherjee. All rights reserved
A Fish Seller Displays His Goods
A delivery man in Hanoi, Vietnam is pictured with his plentiful packages of pet fish. The photographer chased down riders for a week and asked to capture their astonishing varieties of goods. © Jon Enoch. All rights reserved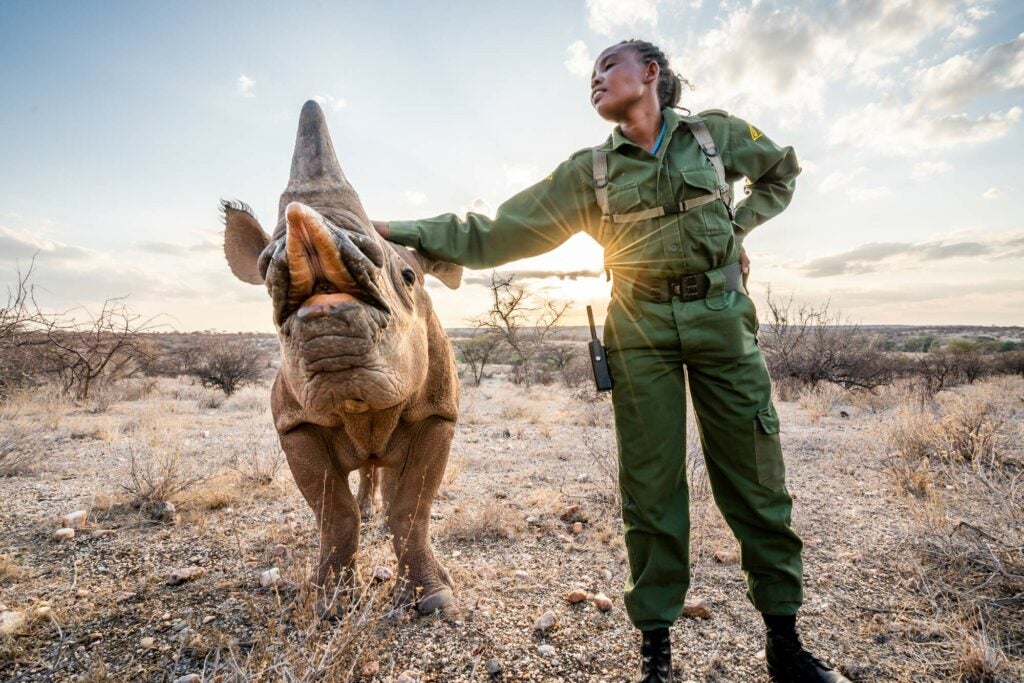 Rhino Ranger
Loijipu, a two-year-old black rhino orphan, poses with ranger Salome at Kenya's Sera Rhino Sanctuary. Poachers prize black rhino horns, so rangers must watch Loijipu around the clock. Black rhinos, which can weigh up to 3,080 pounds, are considered critically endangered. Thanks to conservation efforts, the population appears to be increasing. © Davis Huber. All rights reserved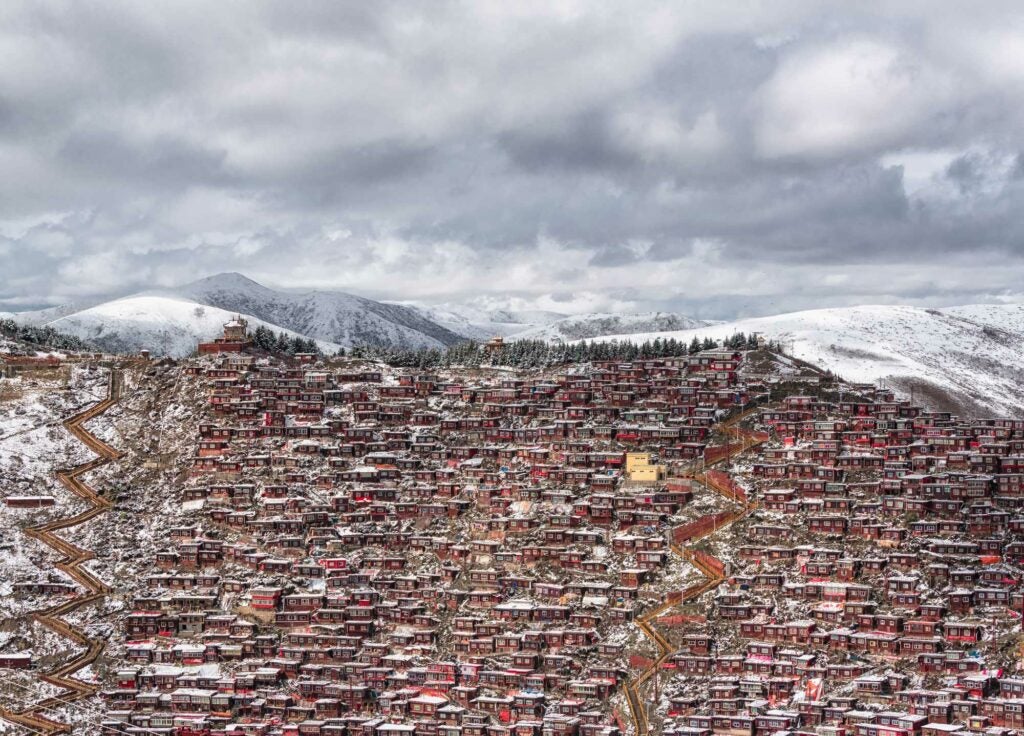 Larung Gar Buddhist Academy
This is the world's largest Tibetan Buddhist institute, located in China's Sichuan province. The Institute houses up to 40,000 monks and nuns at once. © Attila Balogh. All rights reserved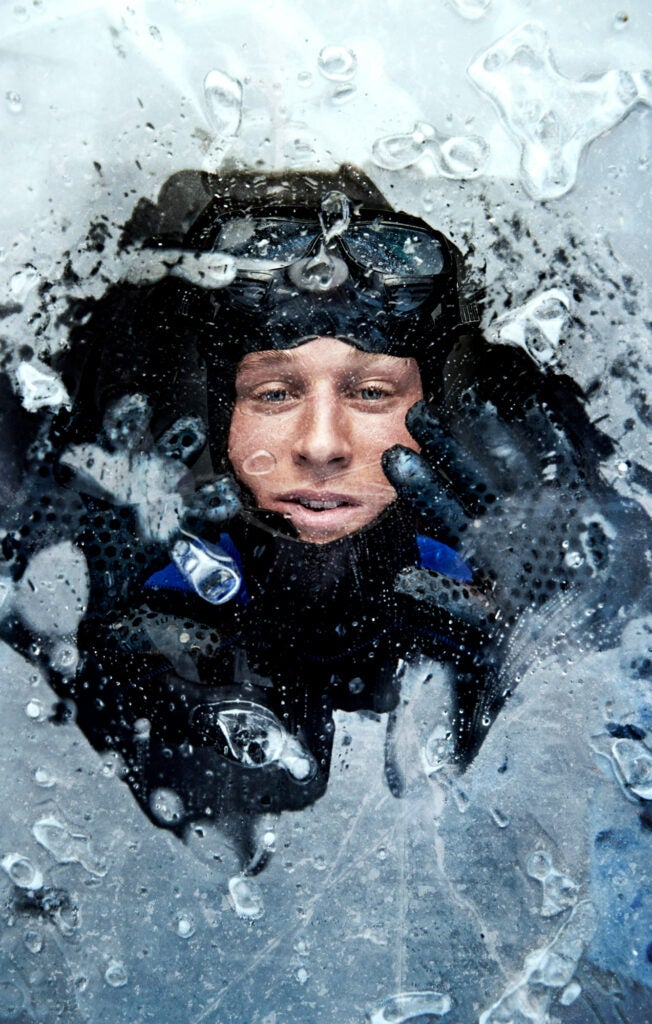 Portrait of Endurance Athlete Anders Hofman
This portrait portrays endurance athlete Anders Hofman before his attempt to complete a triathlon at Antarctica. © Jesper Gronnemark. All rights reserved