Pics.io Rolls Out Online Slideshows, RAW Conversion
The alpha-stage online service is slowly rolling out online tools for photographers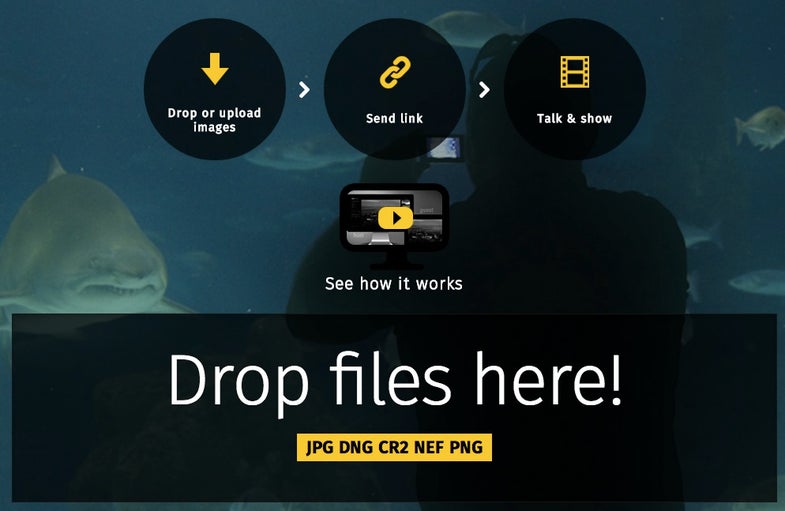 Pics.io first popped up on our radars in May, with its aim to be a collaborative, cloud-based image editing system capable of handling RAW files and more. And, while the vast majority of those features are still in alpha, Pics.io has recently rolled out two major free tools: Pic.sio RAW and Pic.sio Live.
Pic.sio RAW is pretty self-explanatory. It's a drag and drop, one click, RAW file converter. It'll automatically convert CR2, NEF and DNG files to JPEG. It doesn't allow any editing of said image, but shows full EXIF data once converted, then allows you to save it as a JPEG.
Pic.sio Live is designed as a way of sharing your images with people, but with more interaction than your standard Facebook slideshow. You upload your set of photos, invite friends to a showing, and then stream audio of you talking about your images to them. The video below gives a pretty good overview of how it works. There's nothing there that's inherently different from a standard screenshare, but if Pics.io is right about the quality being much better than most of the alternatives, it could be a big draw over the often over-compressed alternatives.
Hopefully these tools are the first steps on getting more complete editing tools online through Pics.io, and that more features will roll out of alpha or beta soon.
(via DPReview Connect)