Unidentified drones are everywhere, and the FAA has a plan
Remote transponders could make for more responsible flying and safer skies.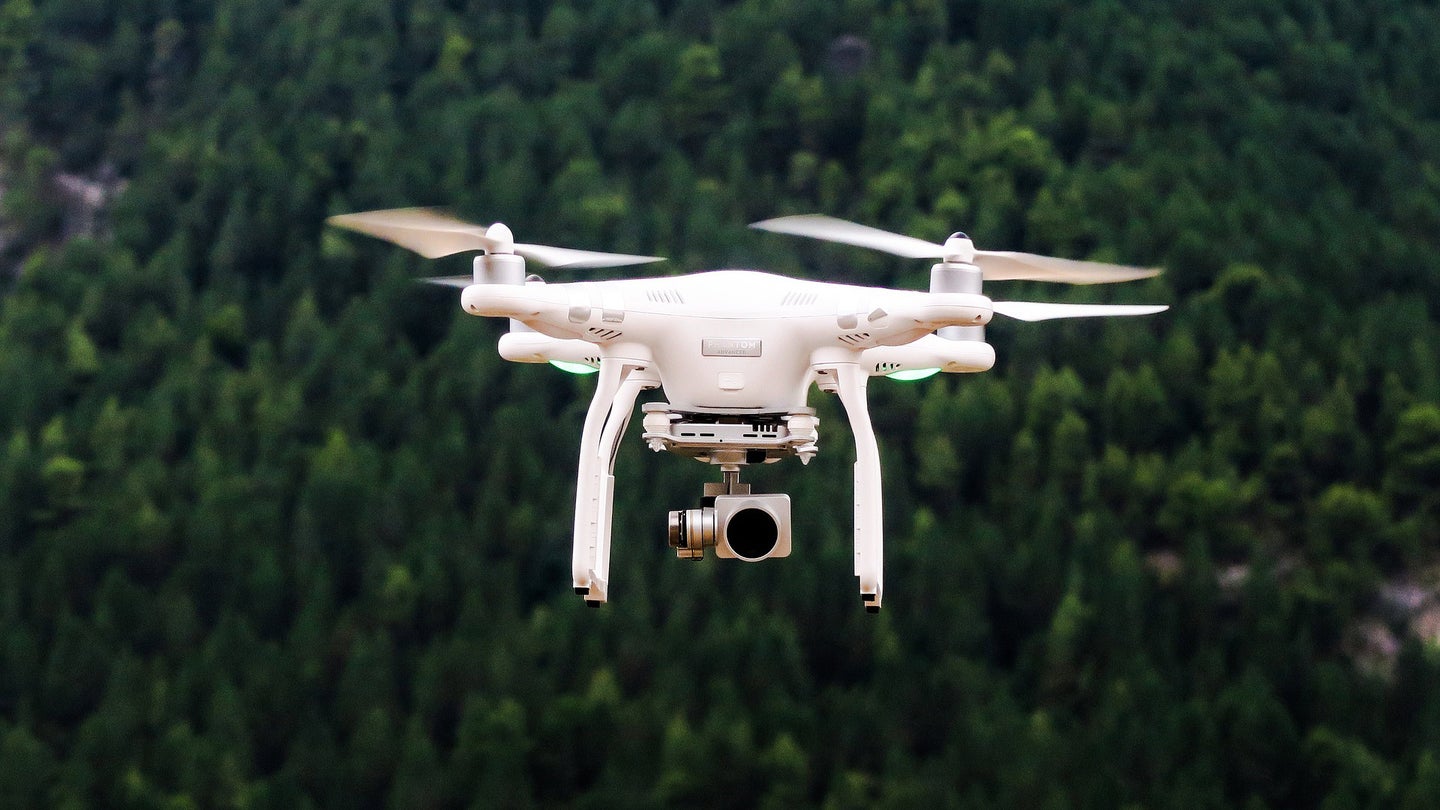 This story originally featured on Flying Magazine.
Unmanned aerial vehicles—drones, as we all like to call them—have dramatically affected the world over the last decade with their ability to handle tasks considered either too dangerous or too mundane for humans. Public safety drones, for instance, are capable of heading into the teeth of a brush fire to gather critical intelligence, a place where sending a human firefighter is simply impossible.
Drones are so easy to operate that nearly anyone can fly one with minimal training, one reason millions have been sold around the world. Still relatively unregulated, drones have in recent years, however, begun appearing where they're often not welcome, creating both safety and security concerns that have worried the aviation industry since day one.
The FAA is now taking the first steps it believes will reduce the risk of drones to the flying public with a notice of proposed rulemaking that went live on the last day of 2019 calling for transponder-like devices aboard all UAVs to identify these aircraft and each individual flight to ATC and possibly other aircraft in the air. The proposal will create a new regulation, FAR Part 89, that expects commercial and recreational UAS operating in the US—with very few exceptions—to be compliant with new remote identification requirements within three years of the effective date of the final rule. The agency states, "The remote identification of unmanned aircraft systems in the airspace of the United States would address safety, national security, and law enforcement concerns regarding the further integration of these aircraft into the airspace of the United States while also enabling greater operational capabilities." This increased situational awareness, especially to pilots, is expected to become even more important as the number of UAS operations in all classes of airspace increases.
The agency said, "Full implementation of remote identification relies on three interdependent parts that are being developed concurrently. The first is this proposed rule to establish operating requirements for UAS operators and performance-based design and production standards for producers of UAS. The second is a network of Remote ID UAS Service Suppliers (Remote ID USS) to collect the identification and real-time location information from in-flight UAS. Part three involves collecting technical requirements for standards-setting organizations to develop to meet the performance-based design and production requirements in this proposed rule."
The FAA will entertain public comments on the proposed rule for 60 days following the December 31 official publishing date in the federal register.