The weirdest, wildest, and coolest images from CES 2020
We saw adorable robots, flying cars, folding tablets, and a lot more in Las Vegas at the world's biggest consumer electronics show.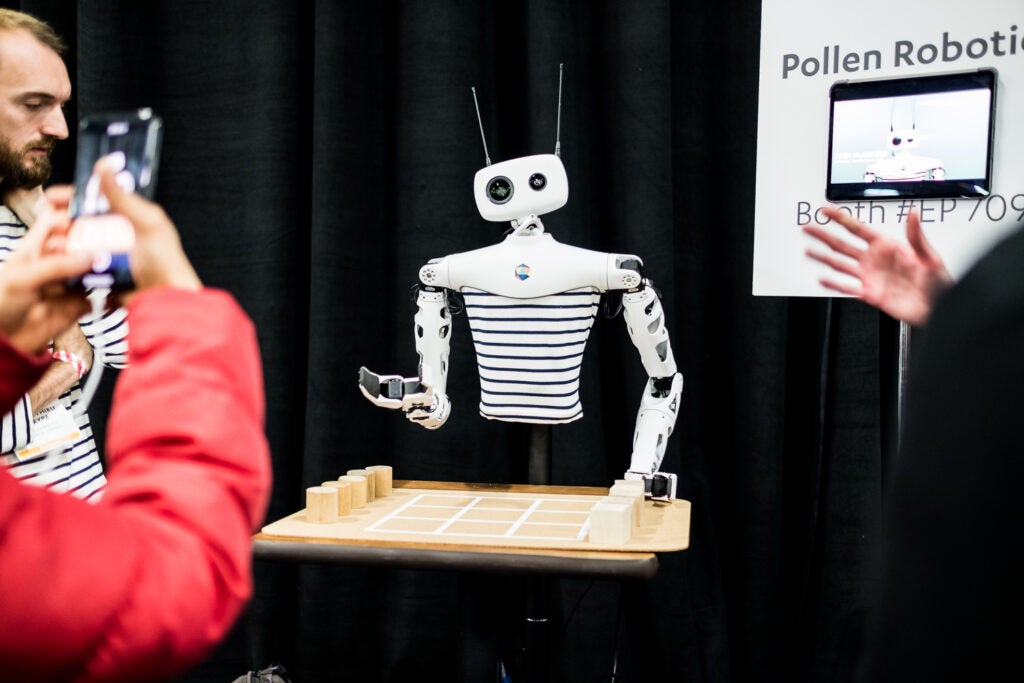 This year's CES was massive. With roughly 4,400 companies showing off products and nearly 200,000 people there to see them, deciding what to spend time on can seem impossible. But, we've been on the ground since the beginning of the week and have gathered some of the most important trends, themes, and products into a handy gallery. Check it out, below.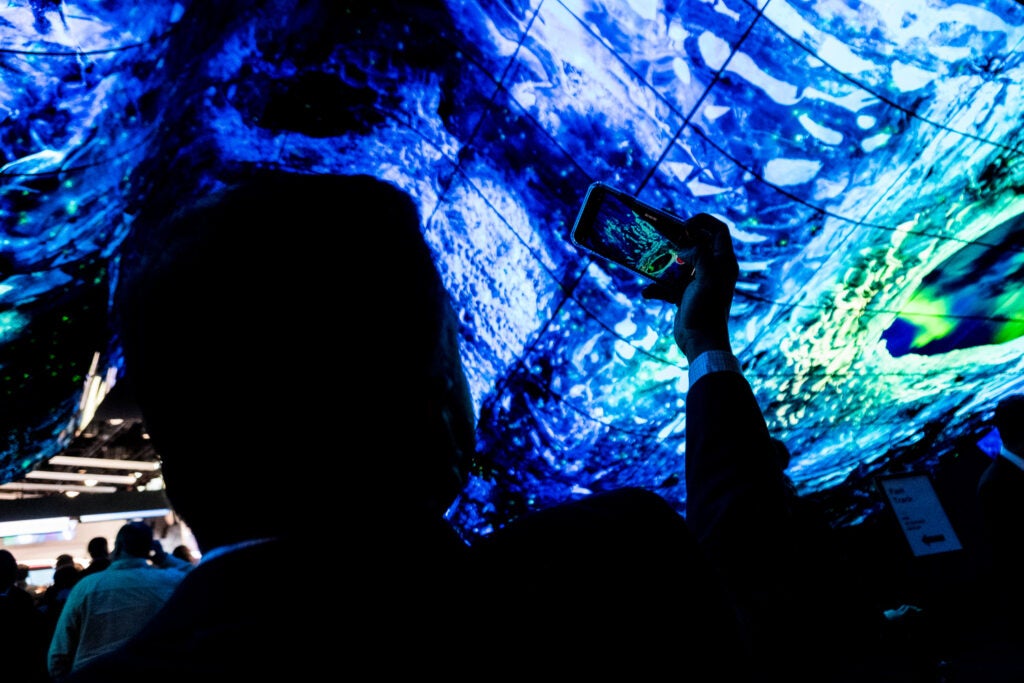 The LG booth is always a spectacle with this massive, curved display at its entrance. LG's press conference officially kicked off CES this year and the company is betting big on its ThinQ AI platform. During the presentation, the company outlined plans for the next decade in which it hopes to capitalize on the ambient technology trend, in which people seamlessly interact with digital assistants that learn and about their habits and preferences.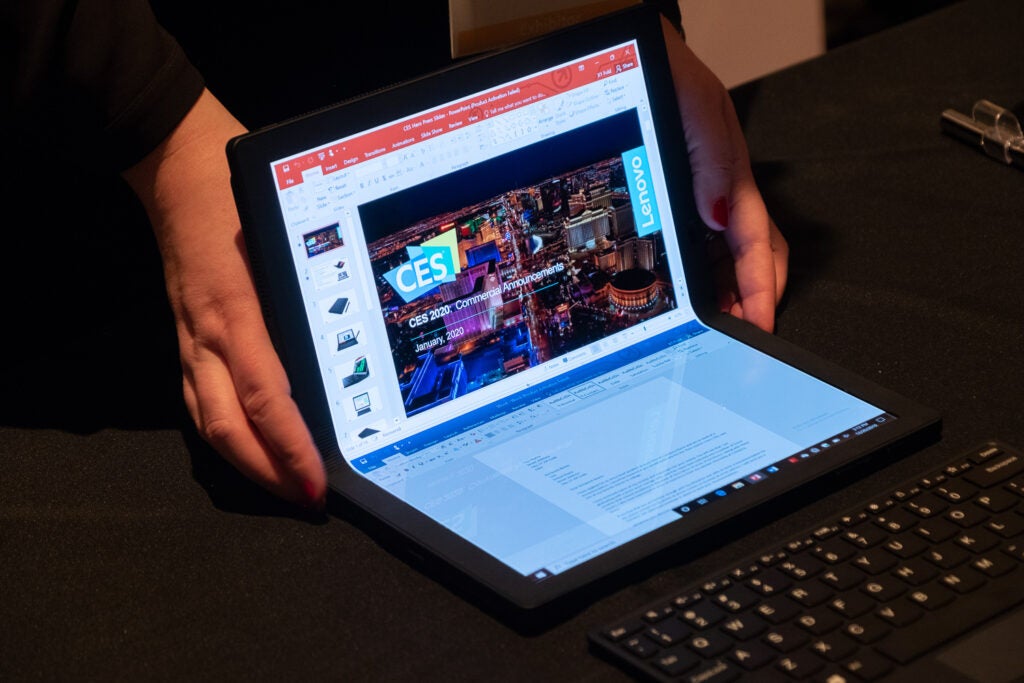 There weren't a ton of new folding screens at CES, but Lenovo showed off its 13.3-inch folding ThinkPad X1 that works like a true folding laptop. It's slated to ship mid-2020 for $2,500.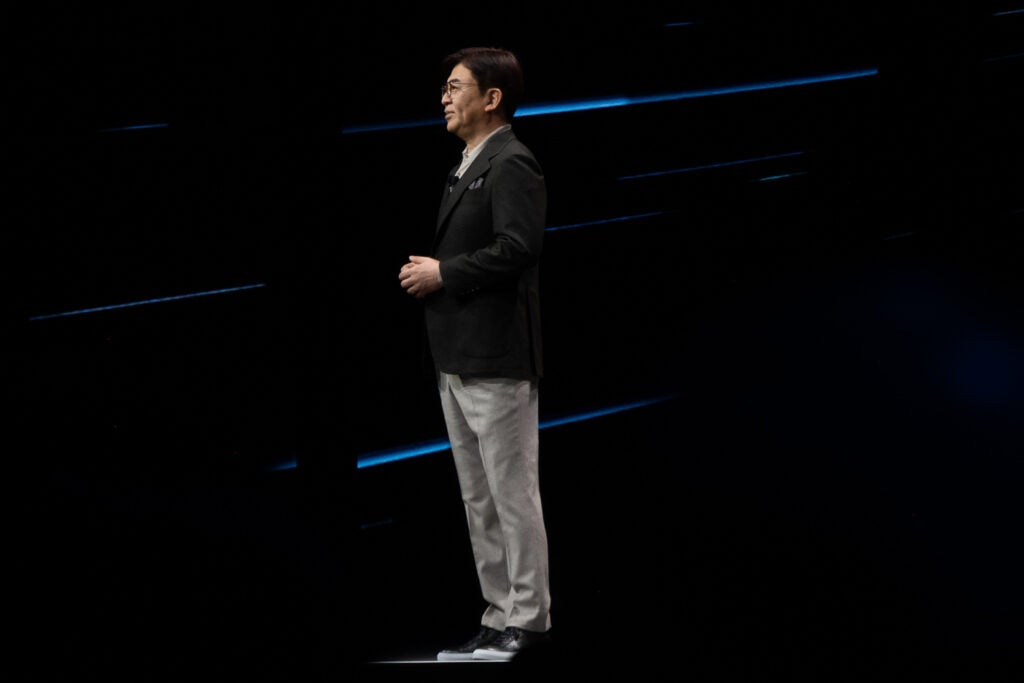 Samsung didn't throw its annual press conference this year. Instead, H.S. Kim, president and CEO of its consumer electronics division, gave a keynote address. Samsung has sweeping visions of connected cities in which people live in smart buildings that adapt to their behaviors. It also has some swanky appliances and a tiny AI robot.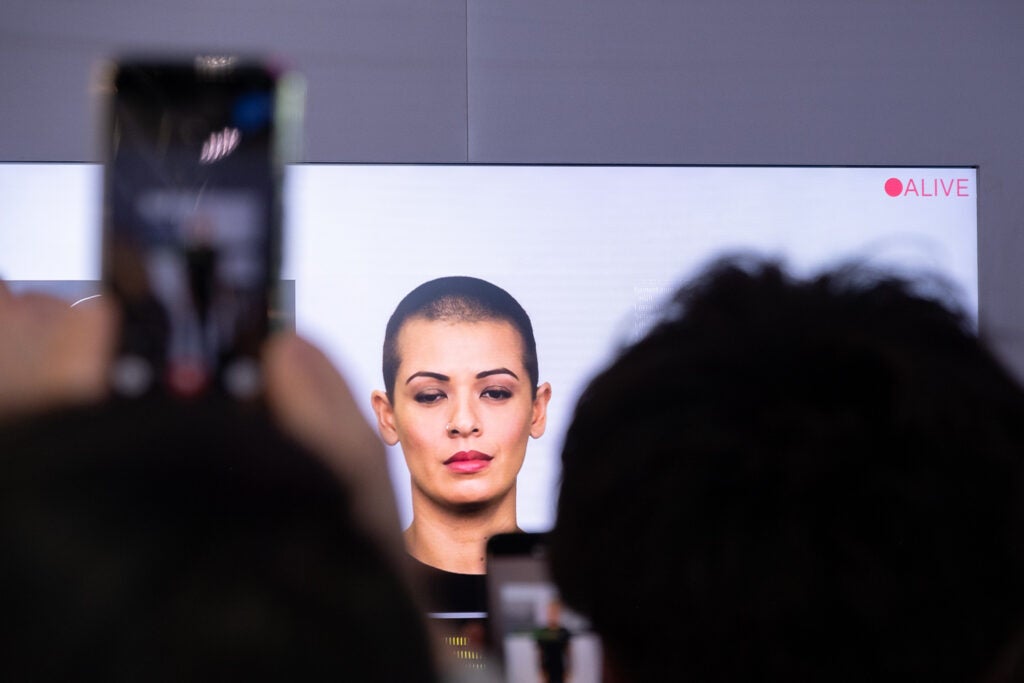 Neon made a big splash at CES promising "artificial humans." The booth contained dozens of human-sized screens with eerily realist avatars creeping everyone out. The avatars aren't meant to act like Google Assistant, but rather actual people with emotions and faults.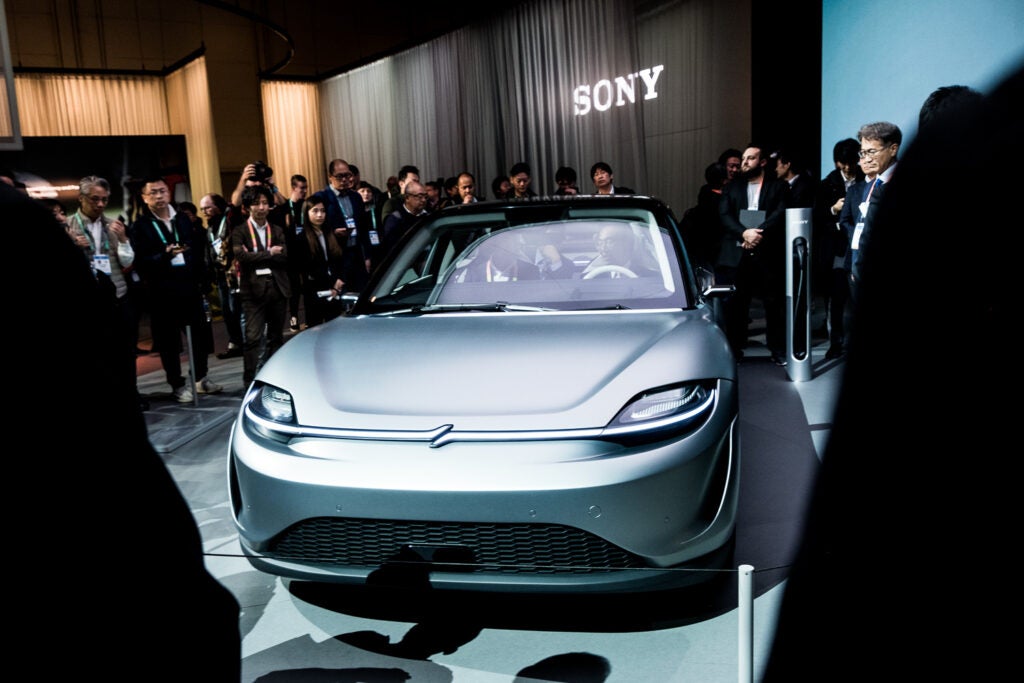 Sony's CES presence has come a long way over the years. Its booth used to overflow with gadgets on tables, but now it's mostly large-scale demos. The company even showed off a concept car. It never plans to actually put it into production, but rather it exemplifies its vision for the "everything is connected to everything else" future.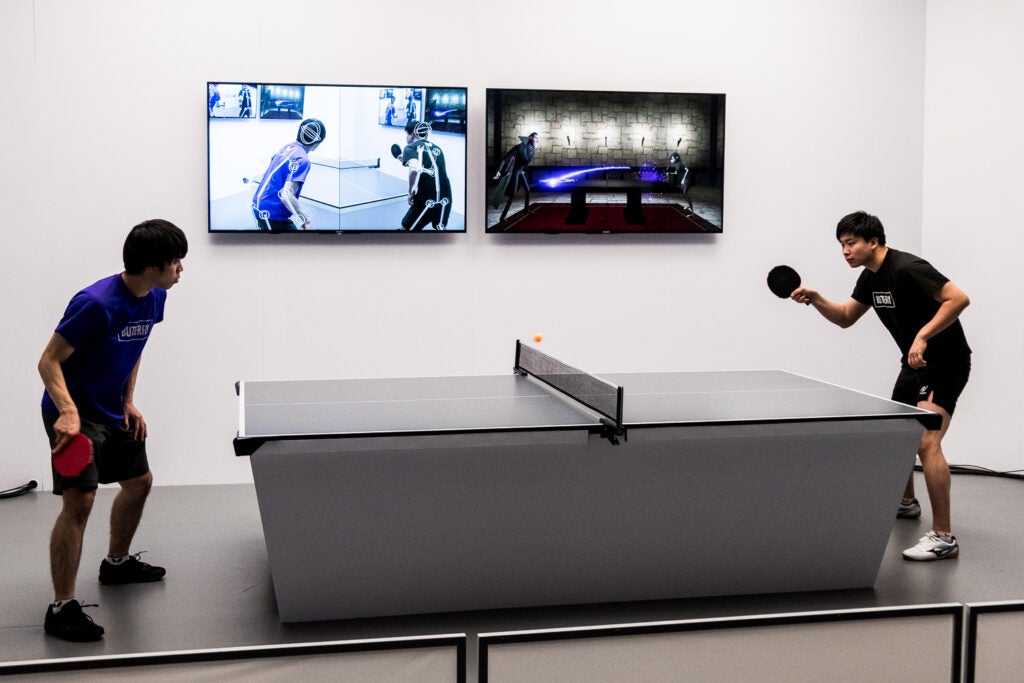 This table tennis match in the Sony booth shows off some of the company's augmented reality tech that's in the works. Sensors track both the players and the ball. It lets the players analyze their performance for training purposes, but it also translates—in real time—the movements into the animated scene behind them.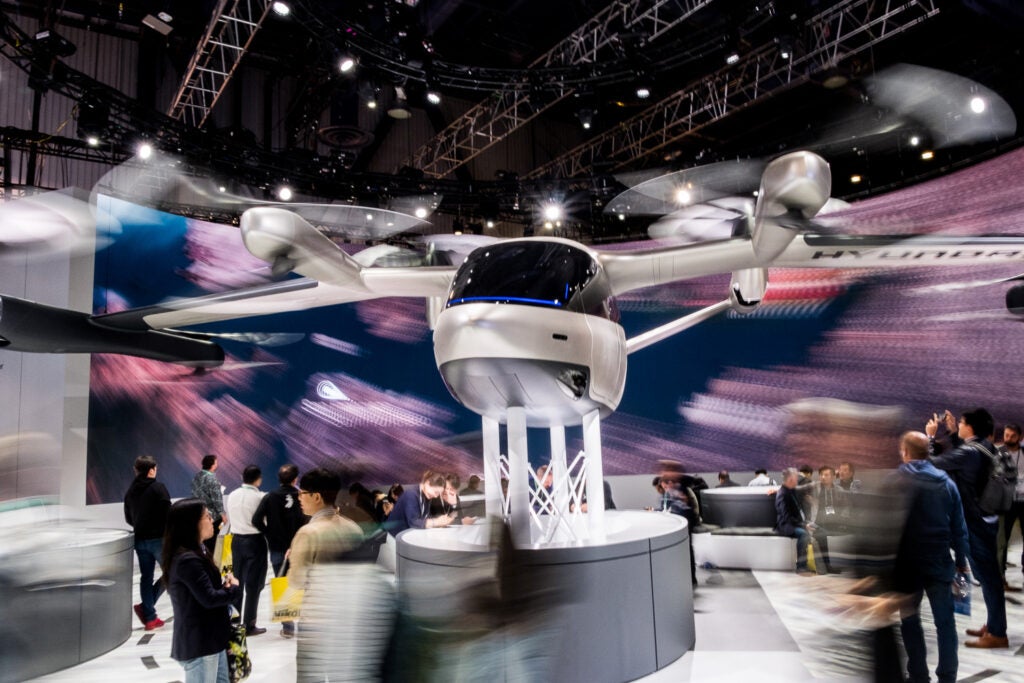 Hyundai and Uber are teaming up for a flying taxi service, a space that's getting more crowded with every CES. Get the details in our story about the latest electric flying machines here.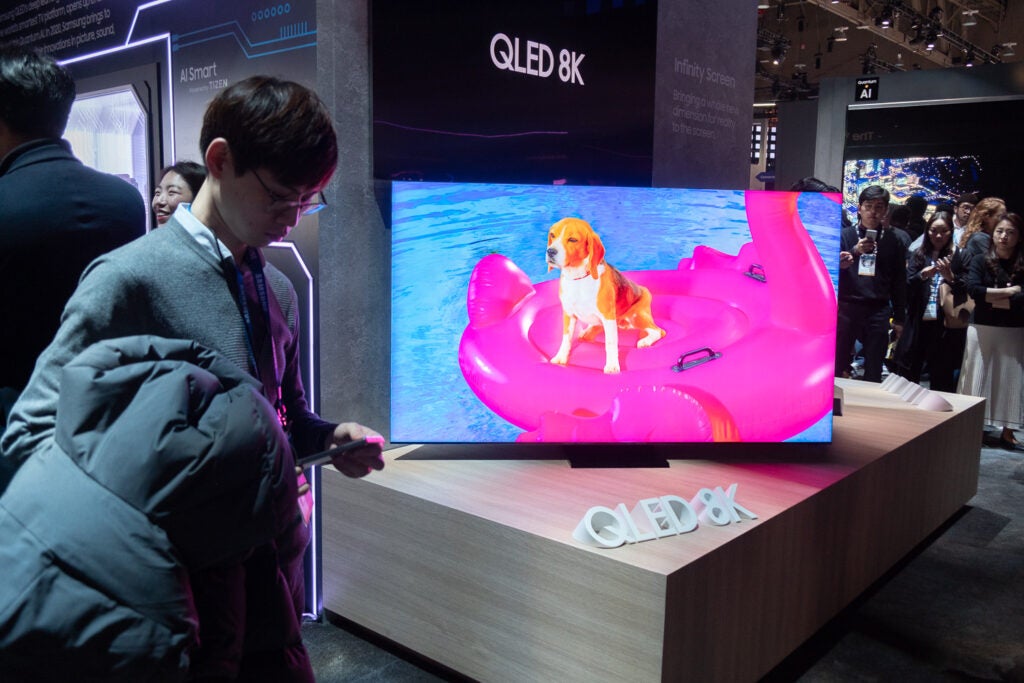 TVs always take center stage at the show and this year's big trend was, predictably, 8K. The ultra-high-res screens now take up considerable real estate in the major manufacturer's lineups. Samsung's offerings (shown here) go up to 98-inches. LG has more than eight 8K offerings as well. And Sony isn't far behind.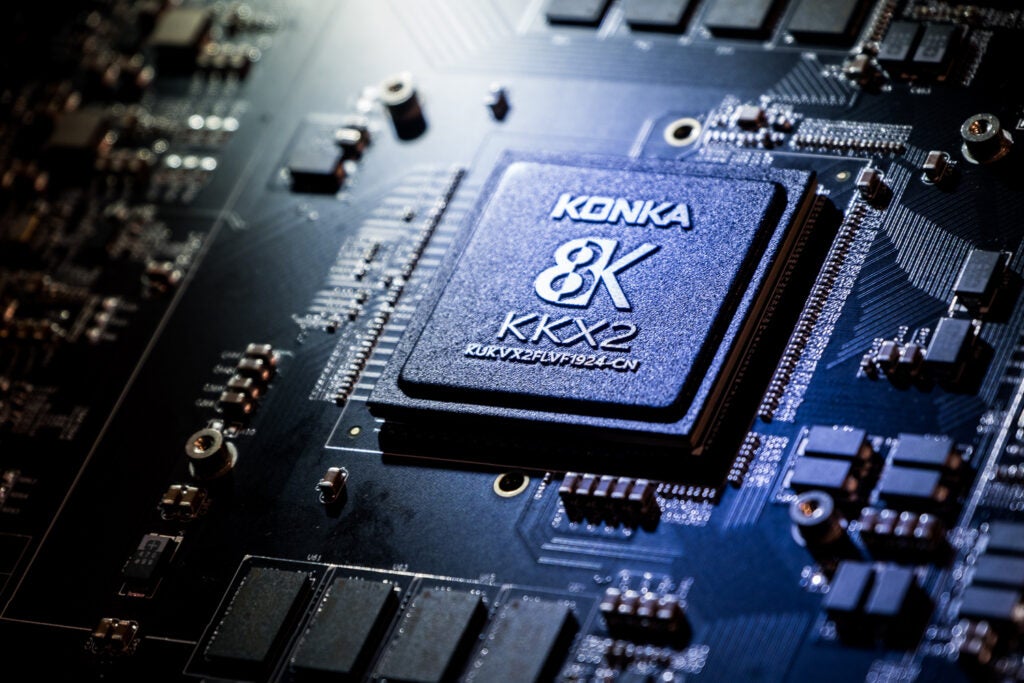 Because there's still not really any 8K content to actually watch on those big, fancy TVs, many companies like Konka boasted their upscaling capabilities: It takes 4K content and tweaks it to try and take advantage of 8K's extra resolution. Many processors use AI to analyze the picture on-screen and adapt the contrast and sharpening to make the picture pop.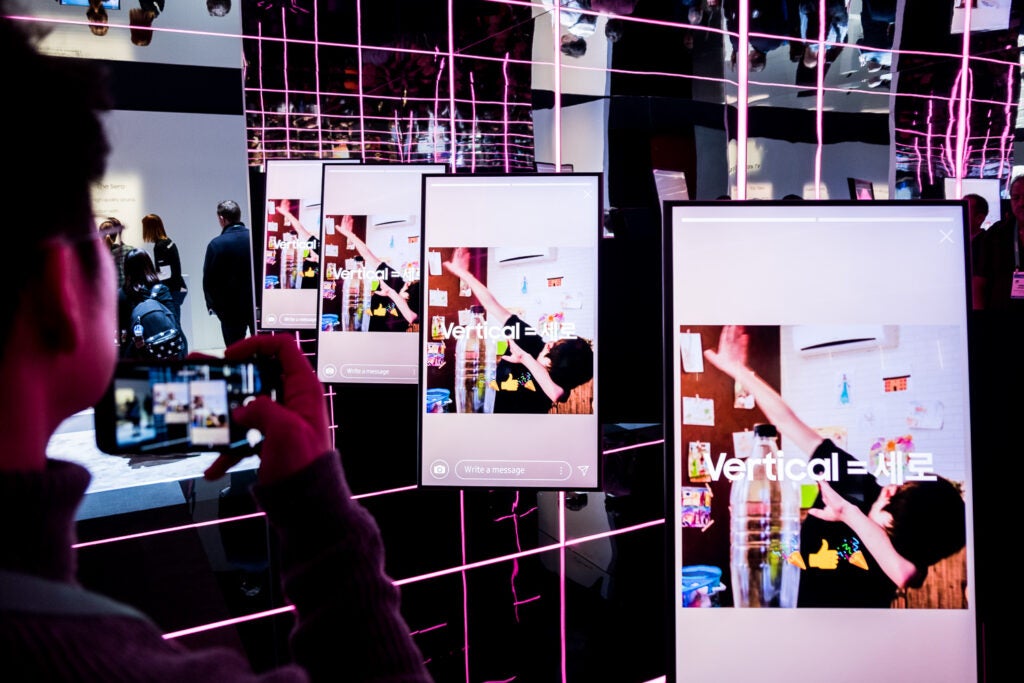 TVs weren't all about size at the show, however. Samsung showed off its 42-inch Sero TV, which connects to a smartphone and adapts to the orientation of your mobile device. So, if you want to play TikTok videos big on your TV, it will actually rotate into a portrait orientation so you can maximize screen space. It was a controversial product, but I think it's a great idea.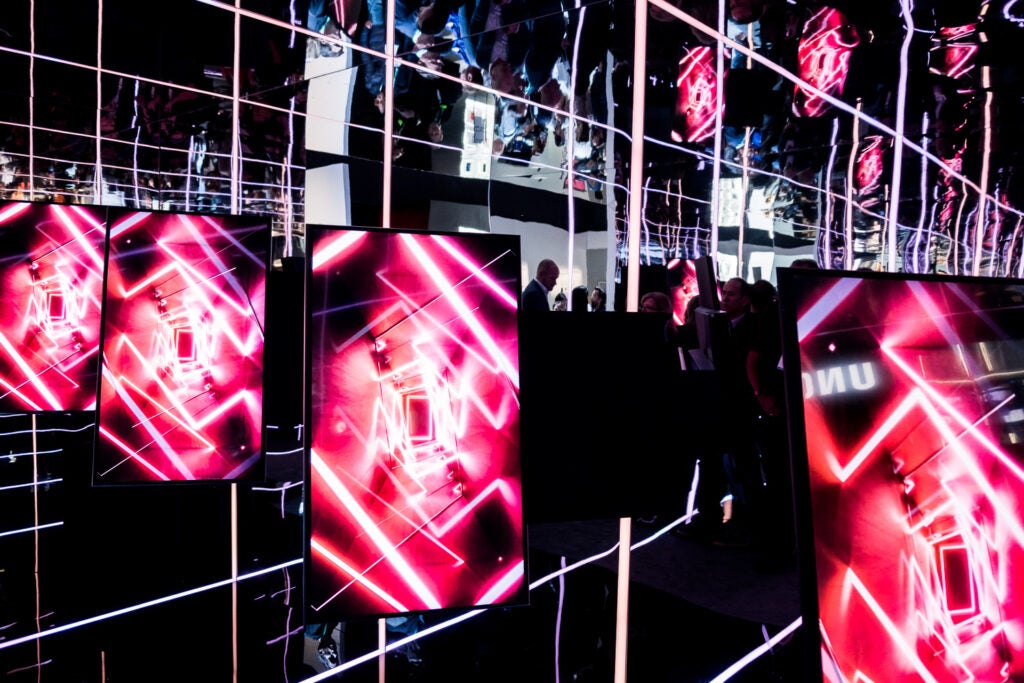 Here's another photo of the vertical TVs because they looked pretty neat in the room.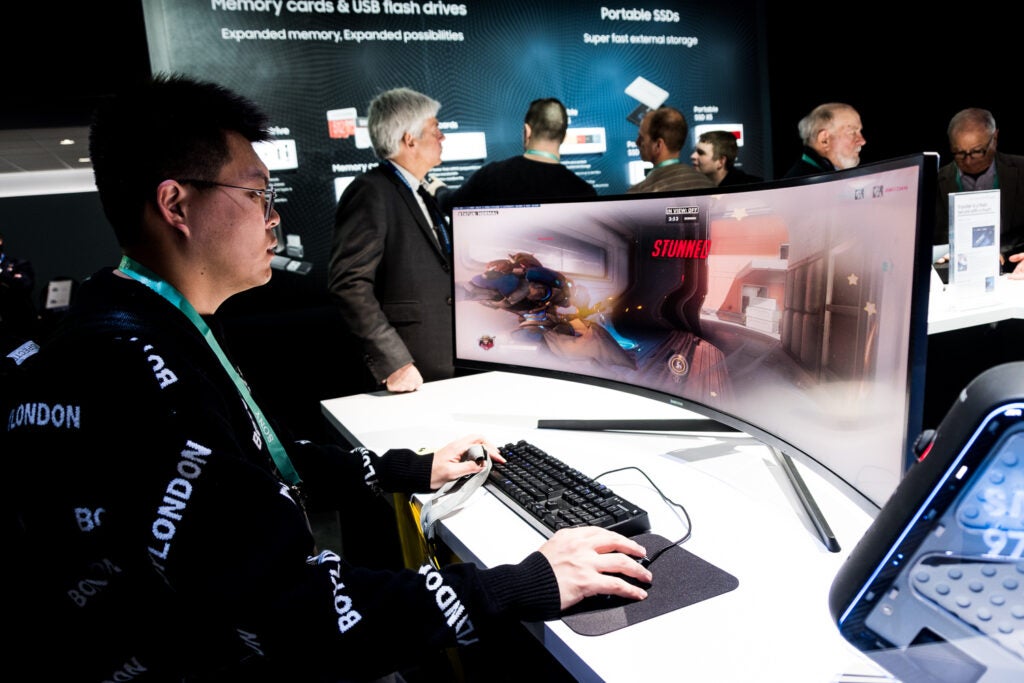 Gaming monitors also took a leap at this year's show. As powerful PC gaming rigs get more popular, gamers want features like frame rate matching and super-high refresh rates for smooth motion. Samsung was showing off its absurd 49-inch curved monitor. It did not make me better at Overwatch.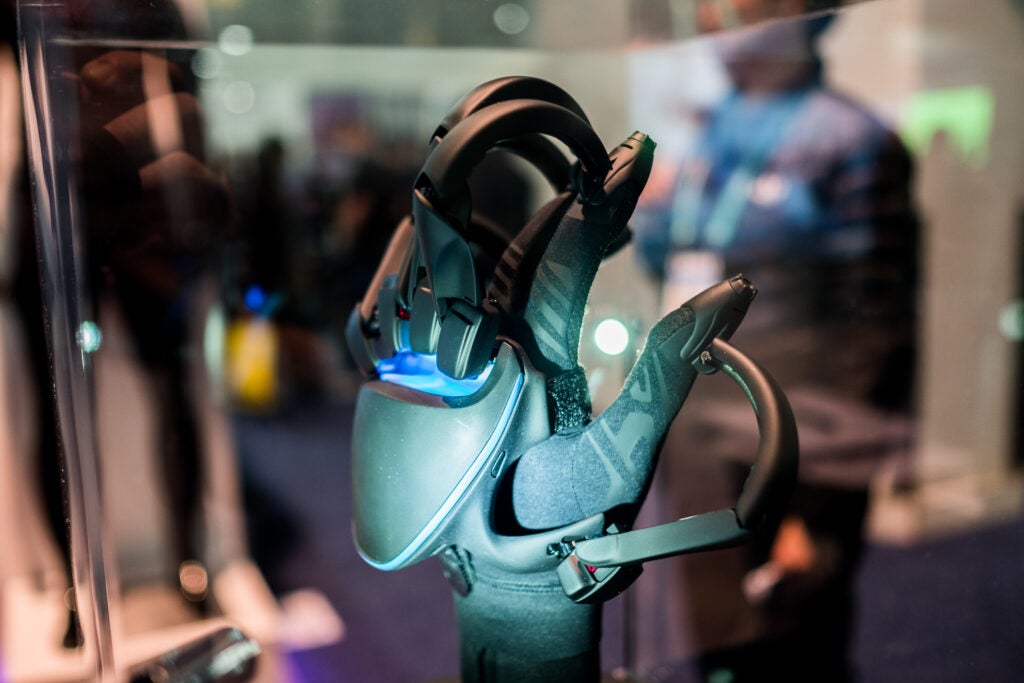 Virtual reality is still trying to make inroads with average customers, but this year, we saw more companies introducing haptic feedback devices to make VR more realistic. This glove from bHaptics adds resistance to your fingers, so when you pick up something in the game, it feels like it's actually in your hand. There were also plenty of haptic suits that tap your torso when you get shot or hit in a video game.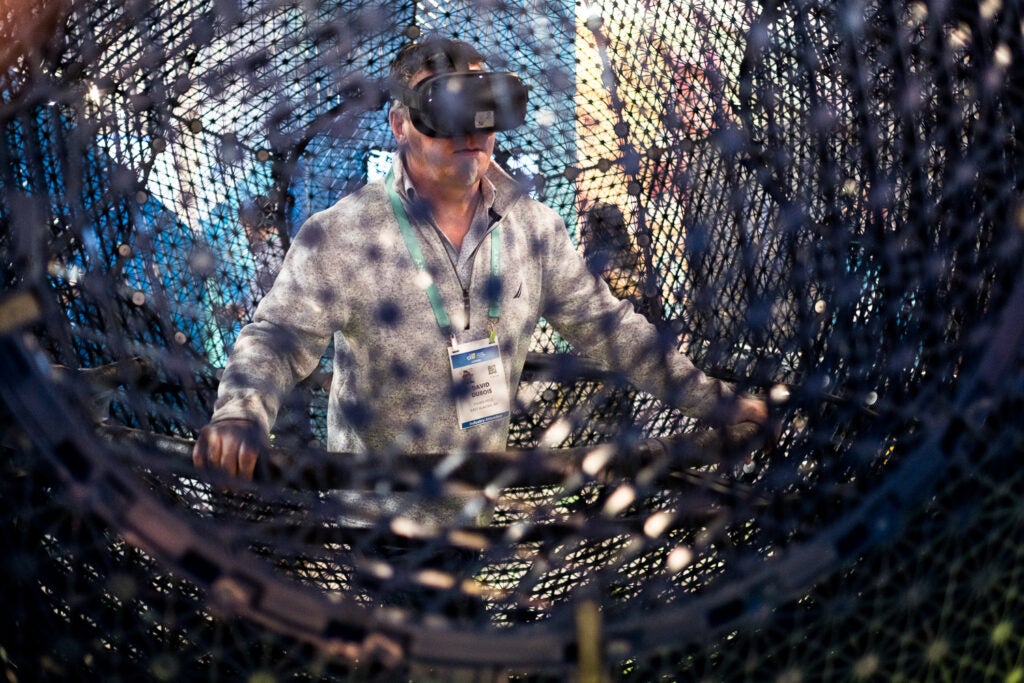 This Virtuasphere is like a giant hamster ball that lets players run around in VR and move in every direction. It was impressive, but disorienting.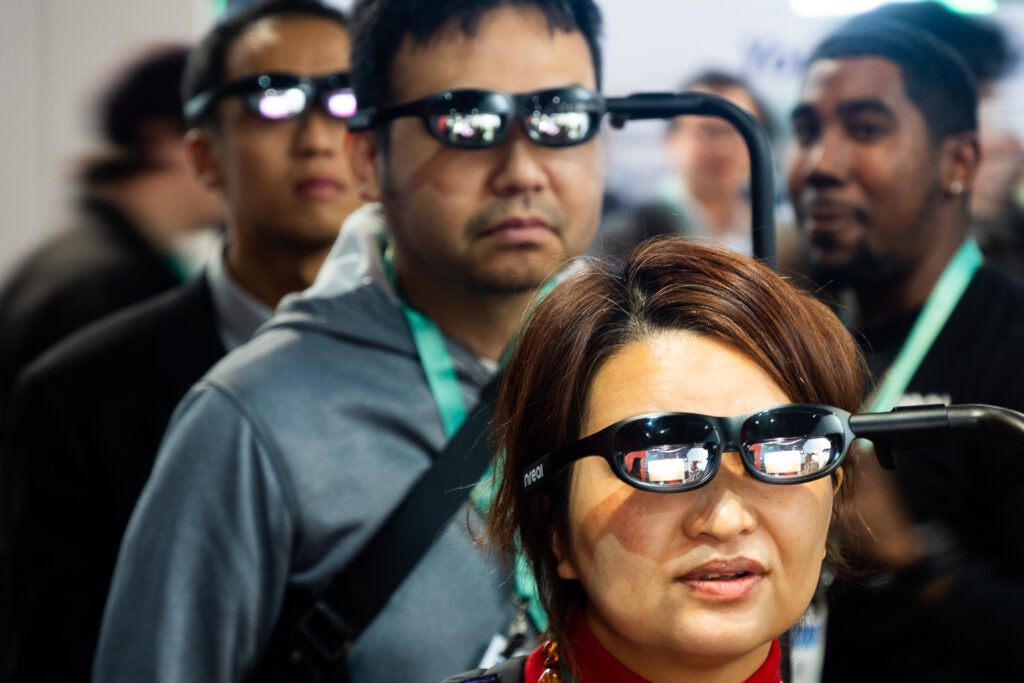 Nreal showed off its new light pair of augmented reality glasses, and the tech is extremely impressive. The displays fit easily into wearable frames that don't look ridiculous. It seemed especially notable considering the recent troubles its competitor Magic Leap has been having.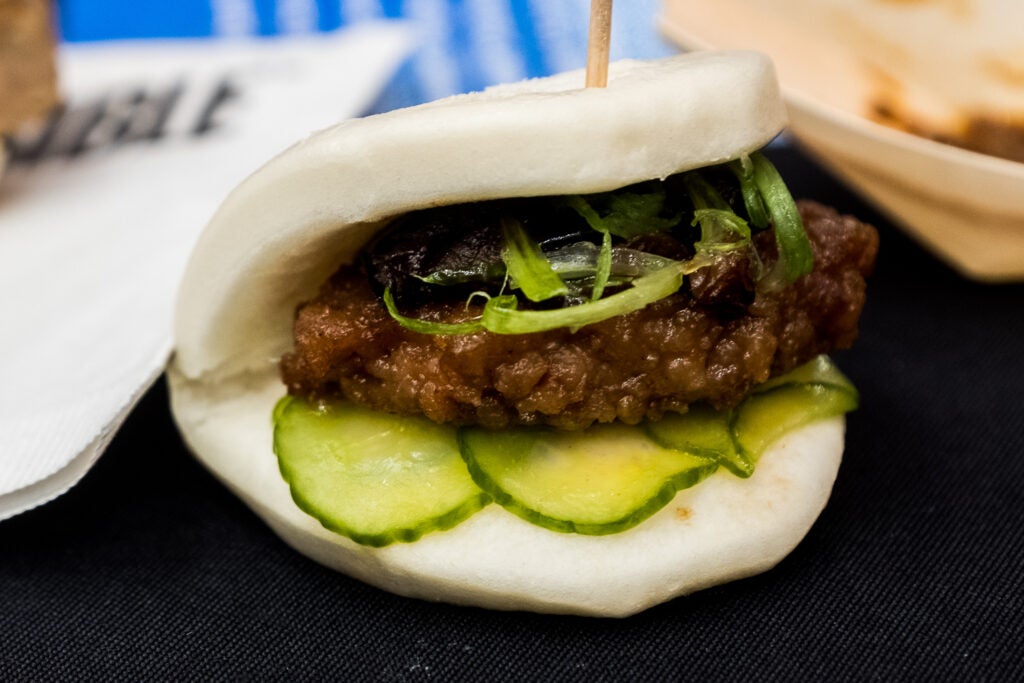 Impossible showed off its beef replacement last year at CES and this year it rolled out its delicious plant-based pork. You can read our full taste test here.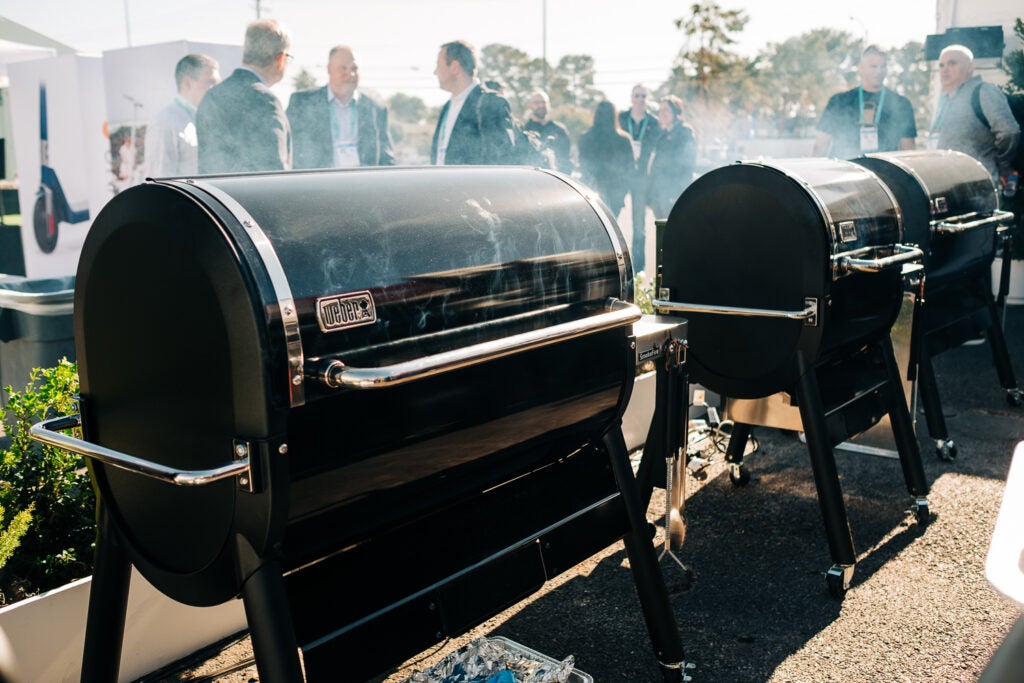 Weber showed off its new SmokeFire grill, which automatically uses wood pellets to maintain its temperature. It has June Oven technology built-in, which allows it to give extra information like how long it expects your food to take before it's done. It can also go up to 600 degrees for searing, something pellet grills typically struggle with. We're looking forward to trying this out.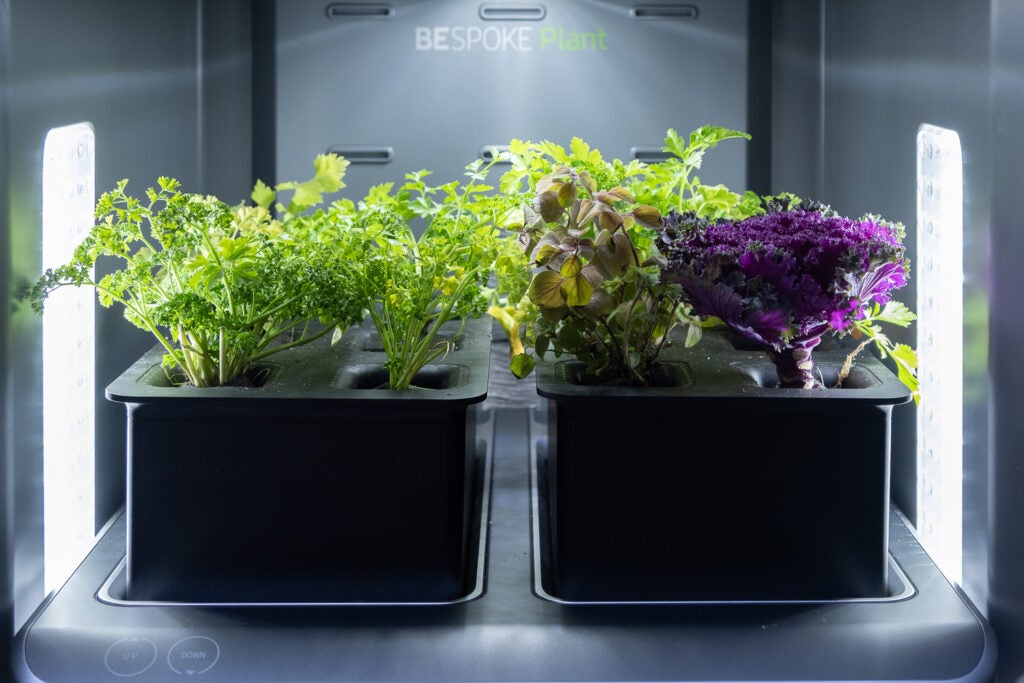 Samsung showed off its prototype Bespoke Plant fridge, which grows a garden in your kitchen. You can see a closer look here.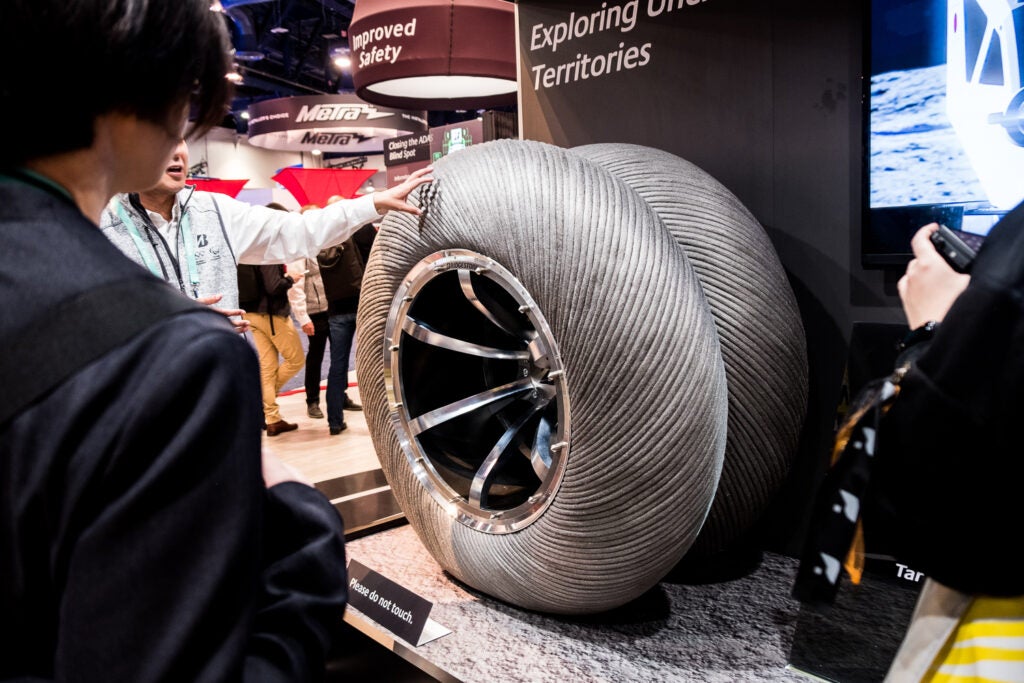 Not everything on the show floor is meant for the market. This prototype tire from Bridgestone, for instance, was built for space rovers. It's made of stainless steel that feels like steel wool. Inside, a flexible three-dimensional structure helps it keep its shape under load.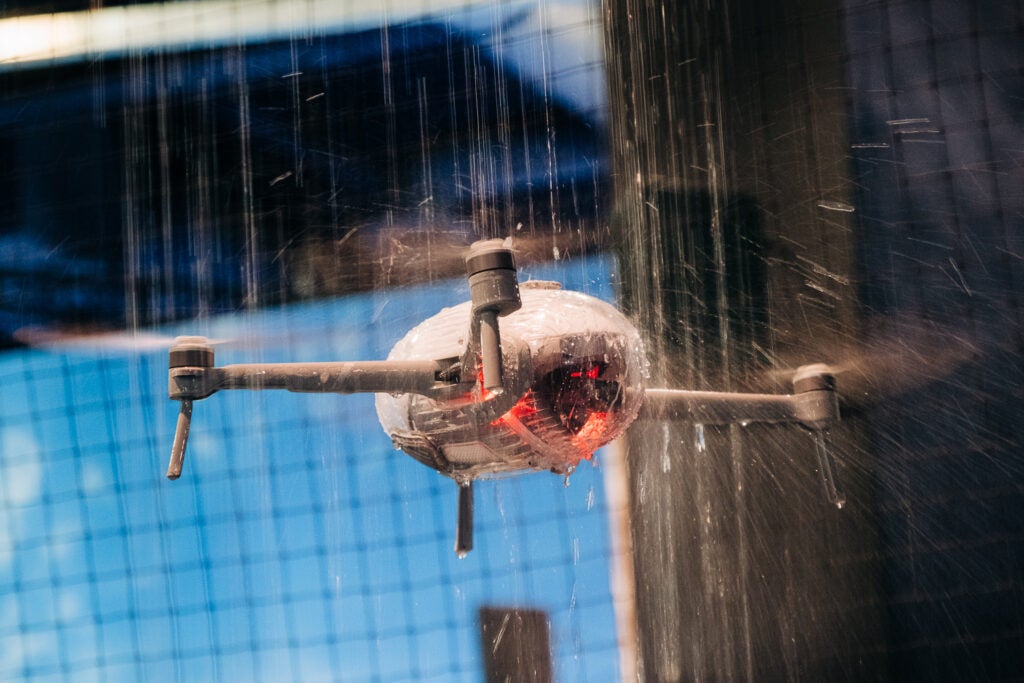 Plenty of drones buzzed around the south hall of the convention center, but the PowerEgg X was one of the most impressive. It can fly in heavy rain and you can detach the camera module and attach it to your phone to shoot handheld if you want.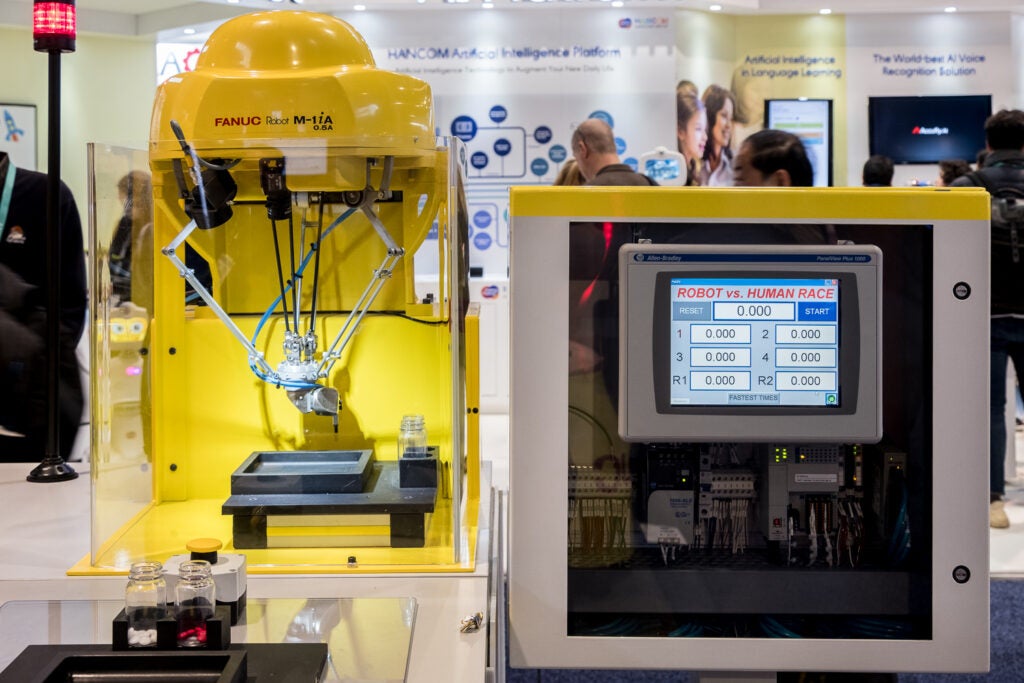 The serious robotics companies showed off some of their industrial applications. This demo pitted humans against a robot in a contest to see who could sort a small collection of pills more quickly. The robot usually won.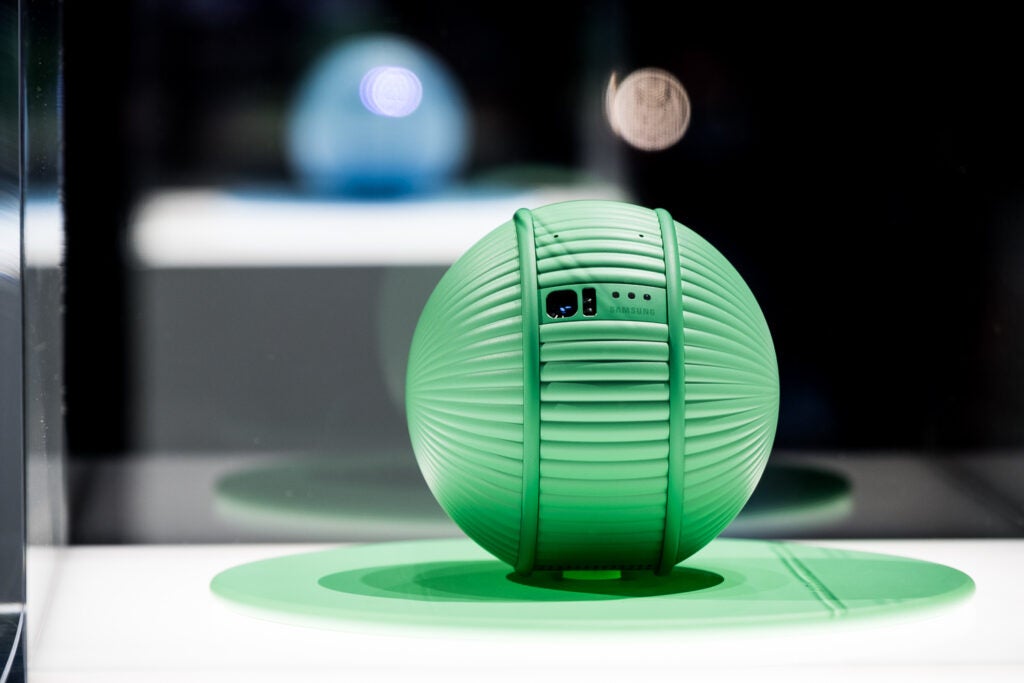 Samsung's Ballie robot isn't coming to the market, but it is an interesting demo. It uses computer vision to observe you, so if you have "water the plants" on your to-do list and it sees you watering plants, it'll check that item off. It seemed to actually work, rather than representing just a moonshot product.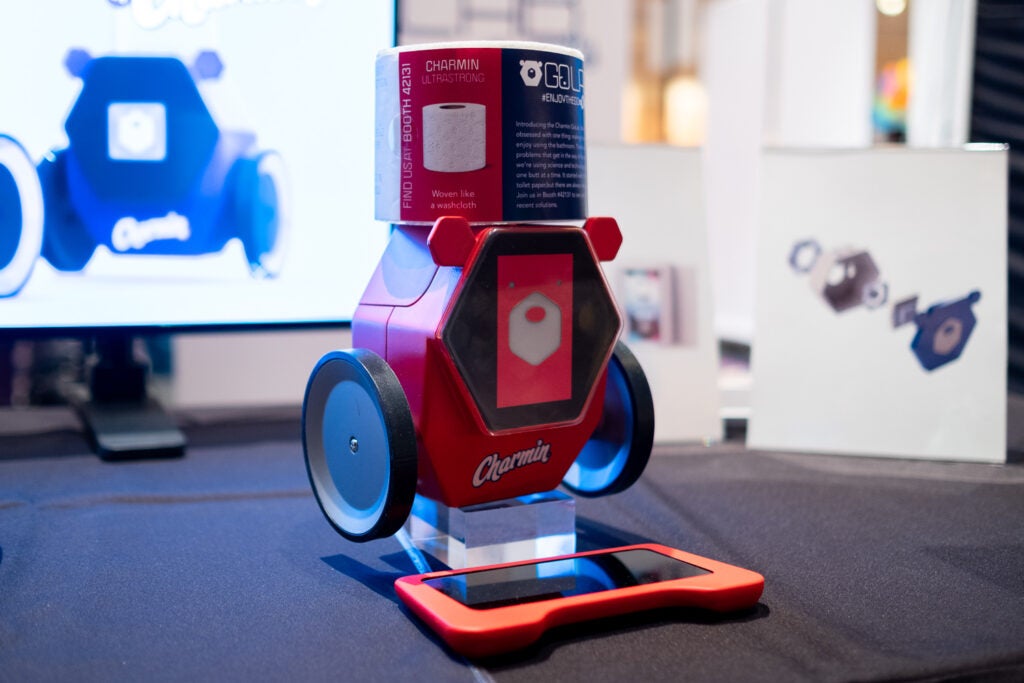 Not all the robots were serious. This demo product from Charmin brings you toilet paper when you're in need. Sadly, it's not going to go on sale.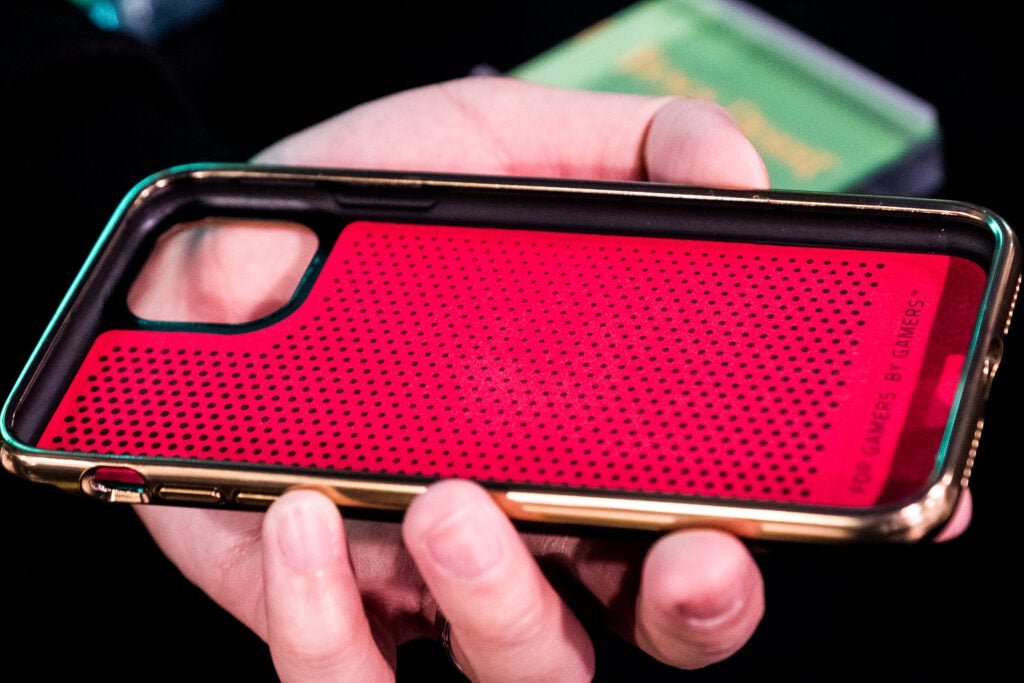 Razer introduced its new gaming-specific phone case that uses a patented metal layer in order to pull heat away from the device to keep it cool. The company says it saw considerable temperature reductions, and improved CPU and battery performance.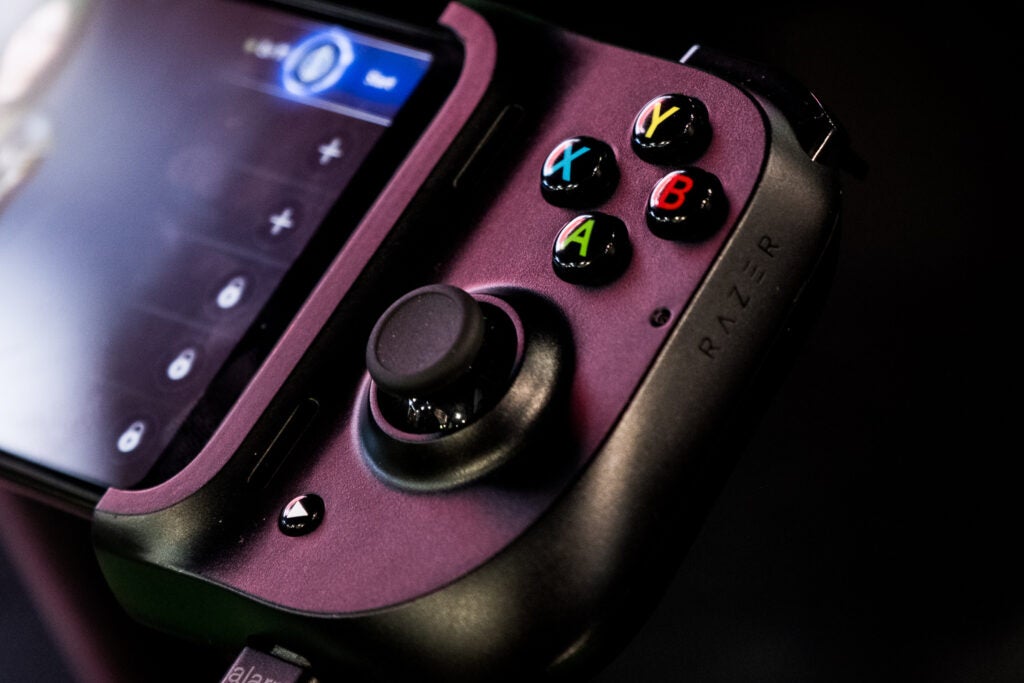 Razer's new smartphone gamepads now work with any phone, so if you're playing high-end games on a service like Microsoft's X-Cloud or Google Stadia, you can have console-style controls. It felt great to play on and, with streaming services on the serious rise in 2020, expect to see more of these.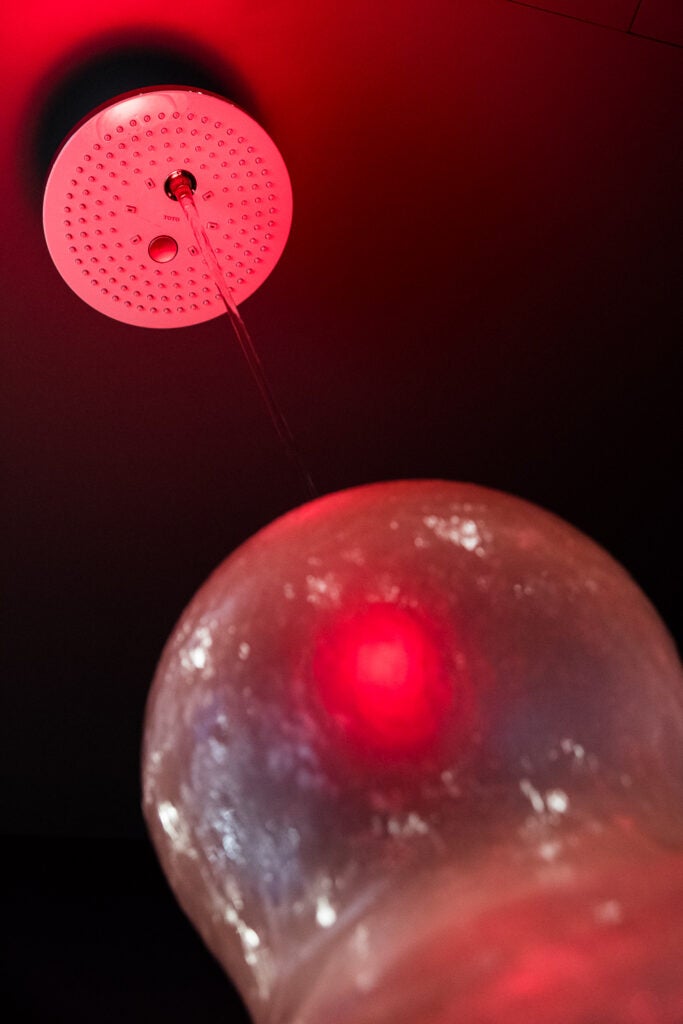 Toto's smart shower doesn't spray you with water. Instead, it bathes you in a calm stream that's supposed to help you stay warmer all over rather than having one hot side and one cold side of your body.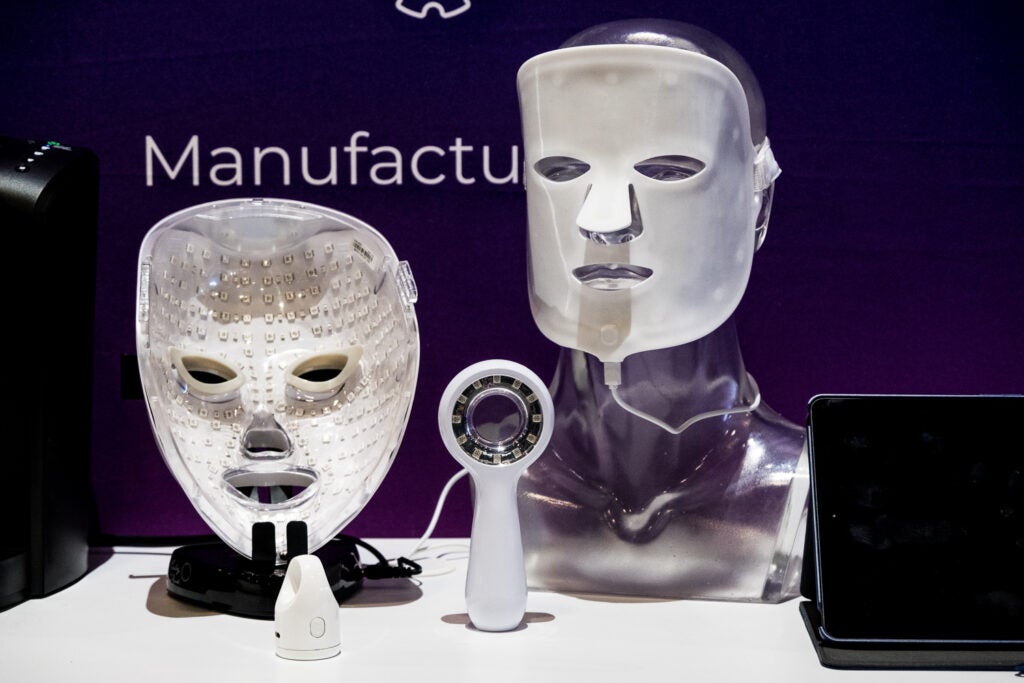 The cosmetics tech space still feels a bit like the Wild West. These light therapy masks from Neurocare look unnerving.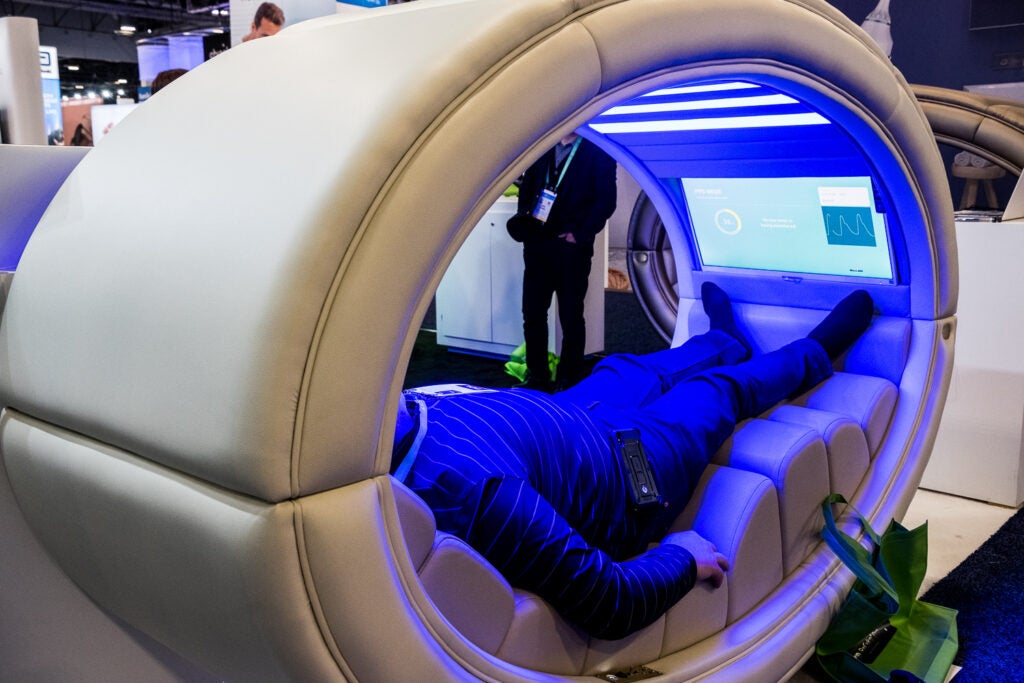 While there wasn't as much facial recognition tech as I would have expected, there was no shortage of gadgets determined to learn about you from sensors and cameras. Many of them, like this resting pod, are designed to monitor vitals and manage stress.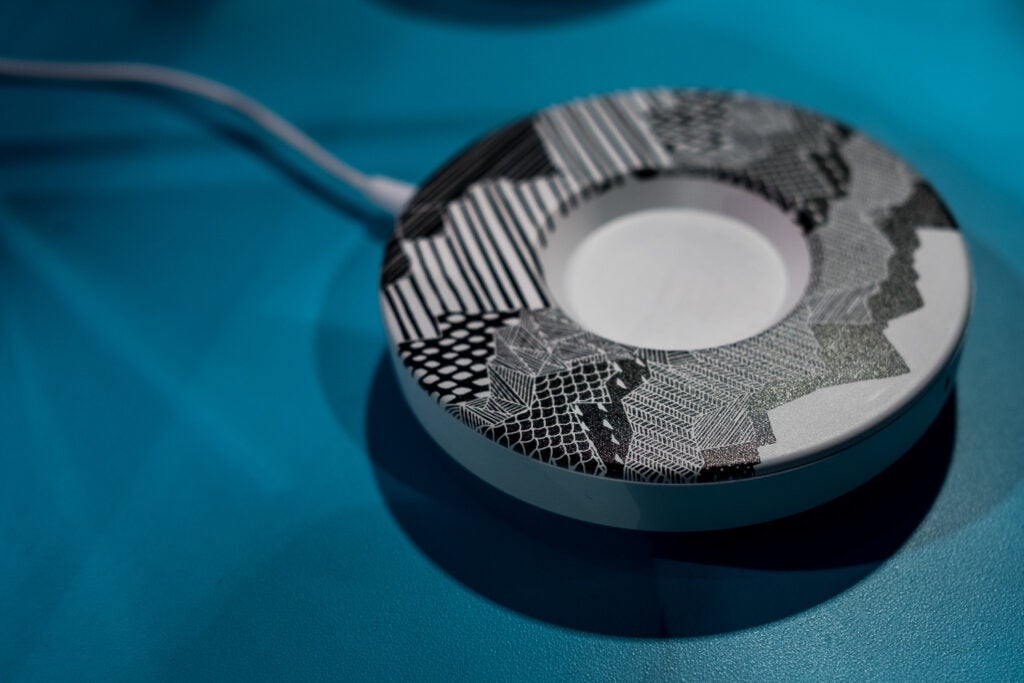 Pop Sockets released its own wireless charger that works without taking the little nub off the back of your phone. It's simple, but I want one.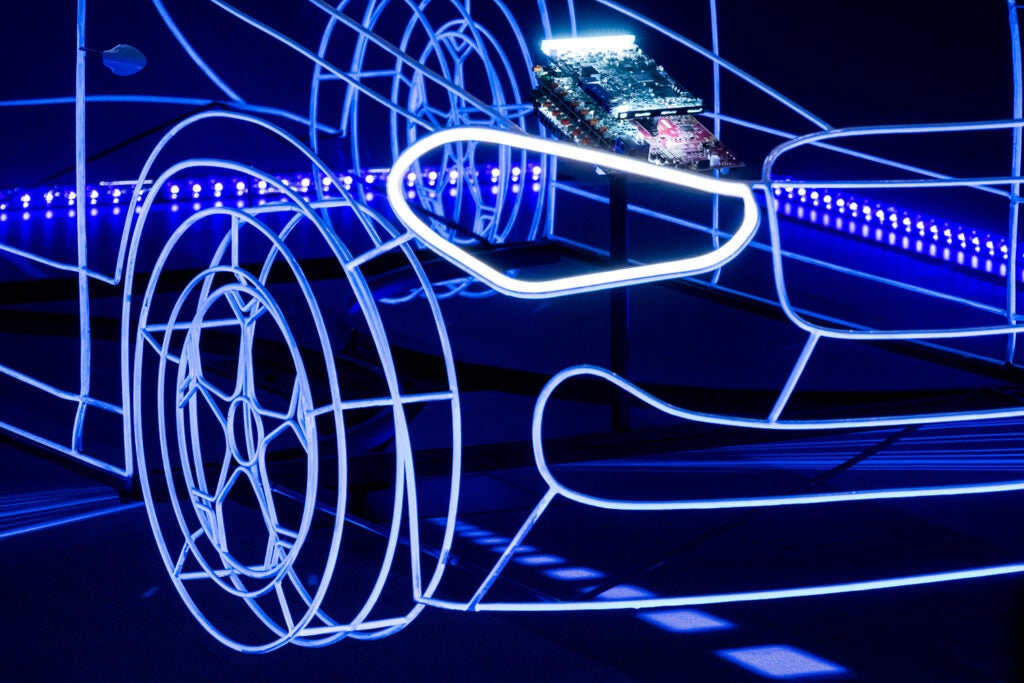 As 5G rises, one of the most commonly touted uses is self-driving cars. Plenty of large companies like Intel are making sensors and radios to help vehicles monitor driving conditions and communicate with other cars and connected infrastructure.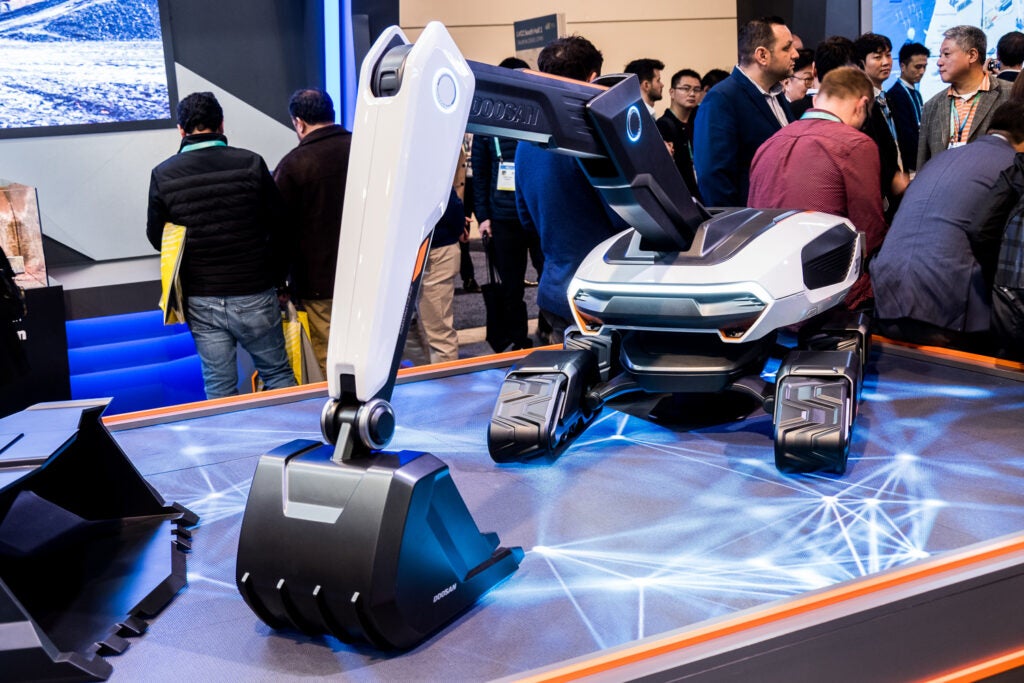 These self-driving excavators from Doosan also rely on 5G. There's also a front-end loader as part of its Concept X program.
With all of the cool tech, there was an undercurrent of data collection., With all of the sensors around, it enables interesting AI possibilities, but they sometimes also work with marketing. Who doesn't want "scent marketing"?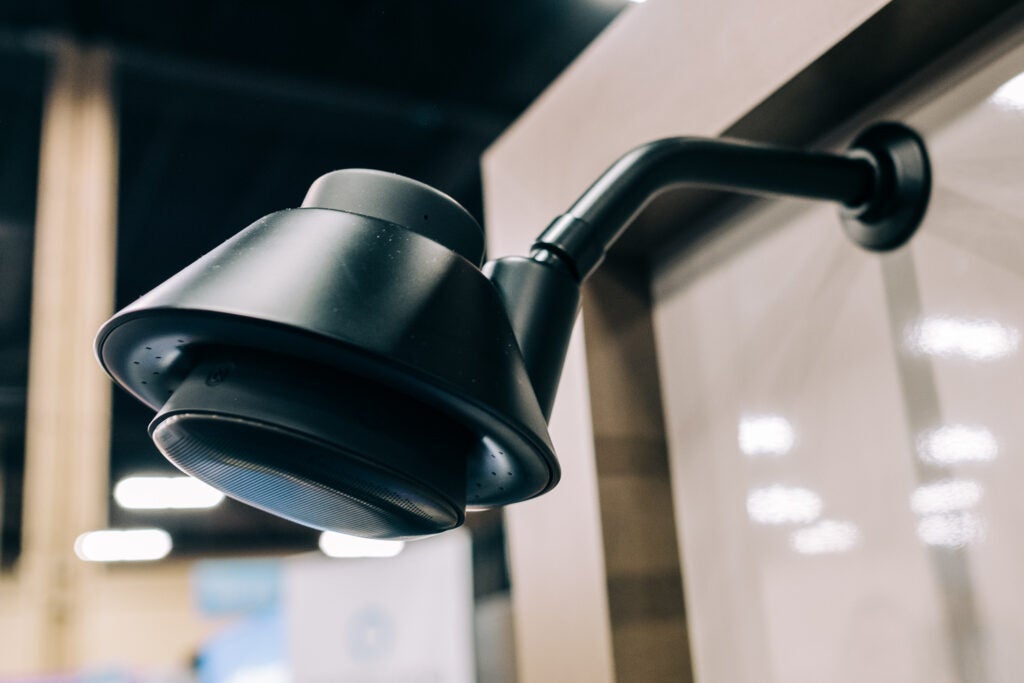 Have you ever wished you could talk to Alexa while in the shower? This smart speaker comes from Kohler and could be the answer to your connected-bathroom dreams.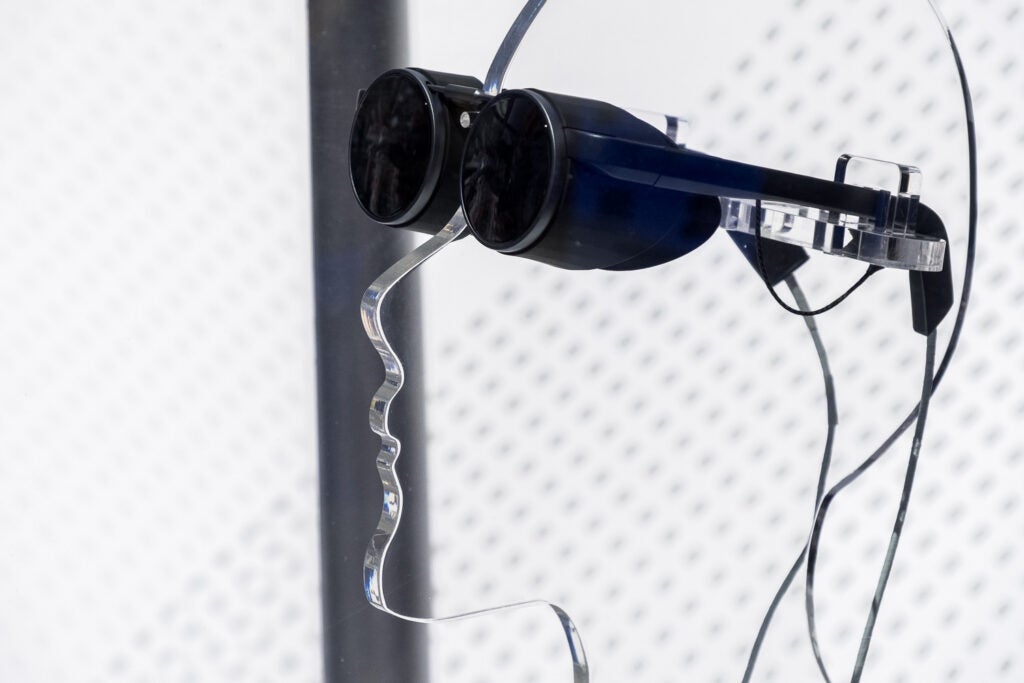 Panasonic's steampunk style VR glasses promise high-res displays that fight lag and the "screen door effect."