Patterns in Nature
Take the time to look around and study the intimate details, and you'll see nature's infinite variety of patterns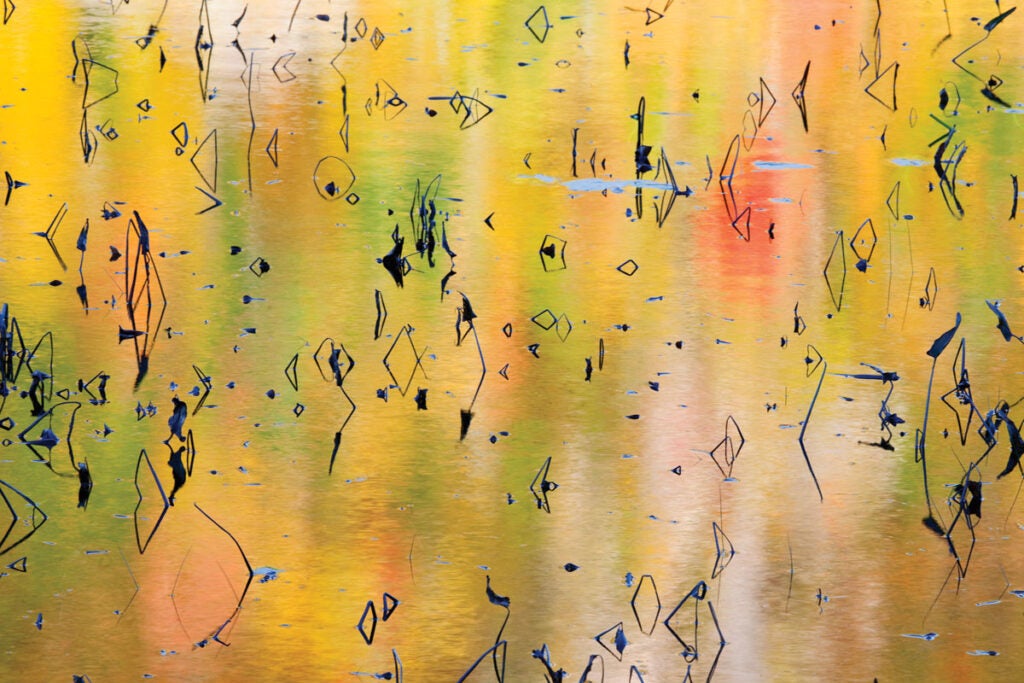 Pond, Acadia National Park, ME
Random shapes dot a pond reflecting fall colors. Canon EOS 5D Mark II, 100–400mm f/4.5–5.6L EF IS lens; 1/4 sec at f/16, ISO 100.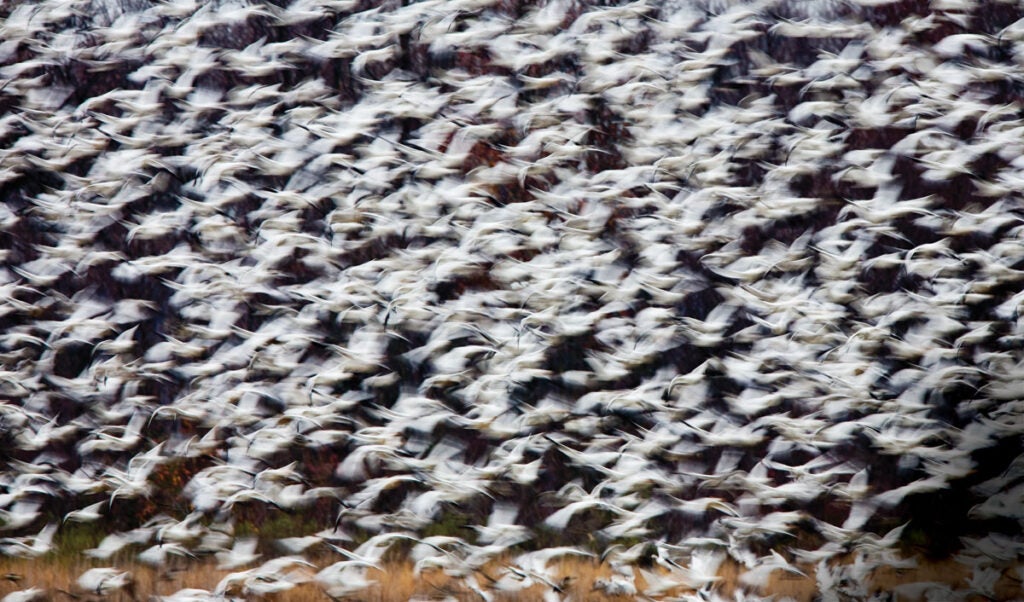 Snow Geese at Bombay Hook National Wildlife Refuge, DE
Using a slow shutter, 1/30 sec, while panning created this impression-istic ab-stract. Canon EOS 5D, 500mm f/4L IS Canon EF plus 1.4X telecon-verter; f/6.3, ISO 400.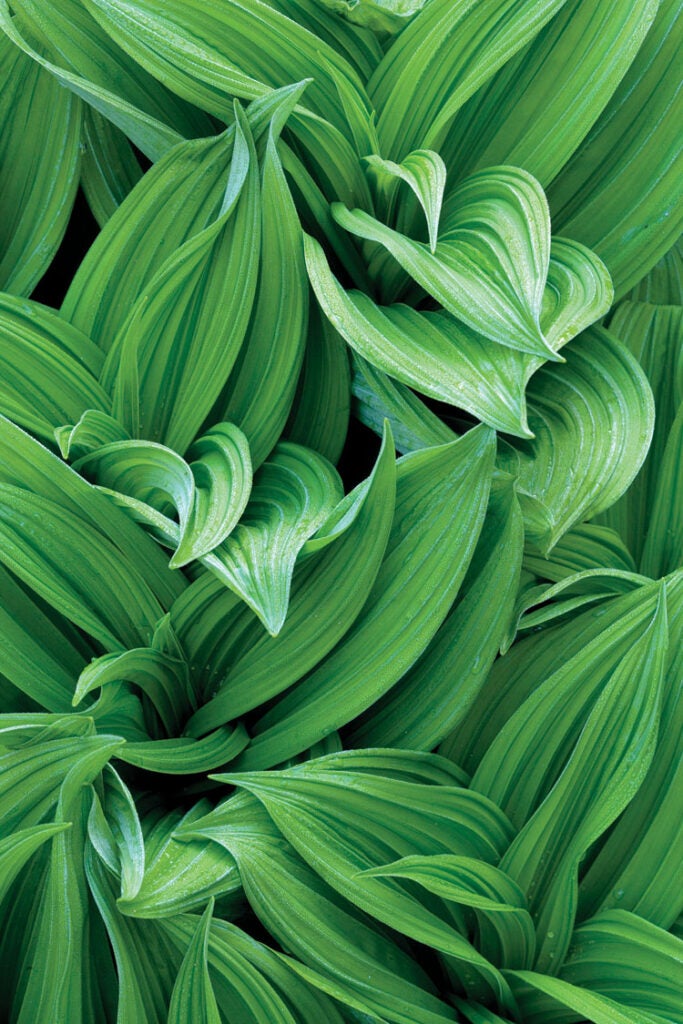 False Hellebore, Monongahela National Forest, WV
The leaves merging one into another creates a near-abstraction. Canon EOS-1Ds Mark II with 100mm f/2.8 Macro Canon EF lens; 1/10 sec at f/11, ISO 100.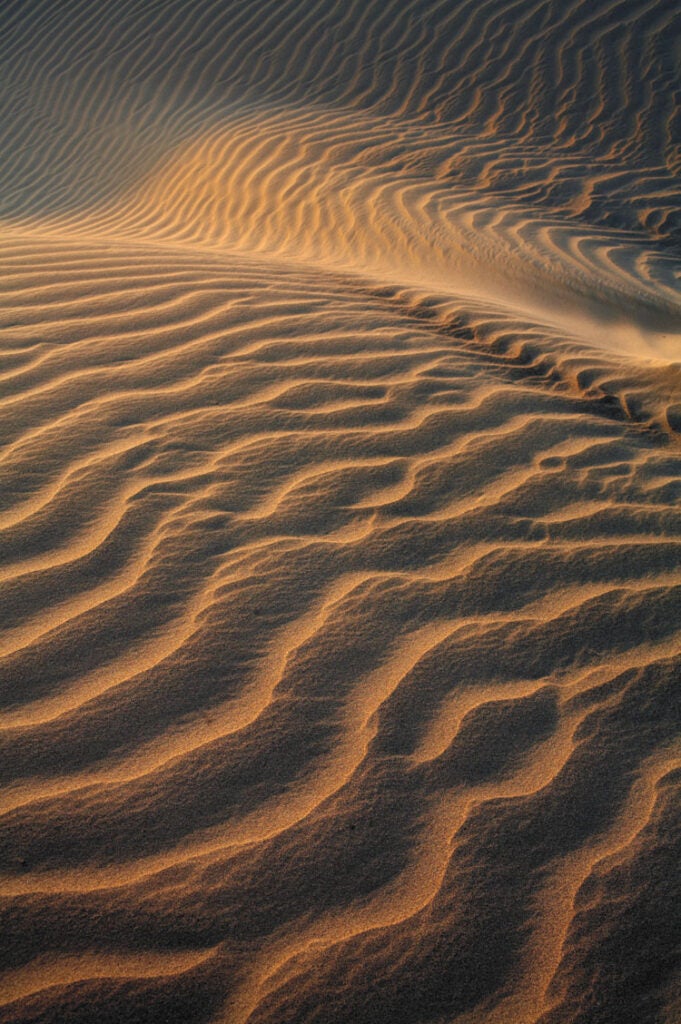 Sand Dunes, Death Valley National Park, CA
Ripples in sand catching early morning light form intricate patterns. Canon EOS 5D with 35–70mm f/3.4 Zeiss Contax lens; 1/20 sec at f/11, ISO 100, f/11.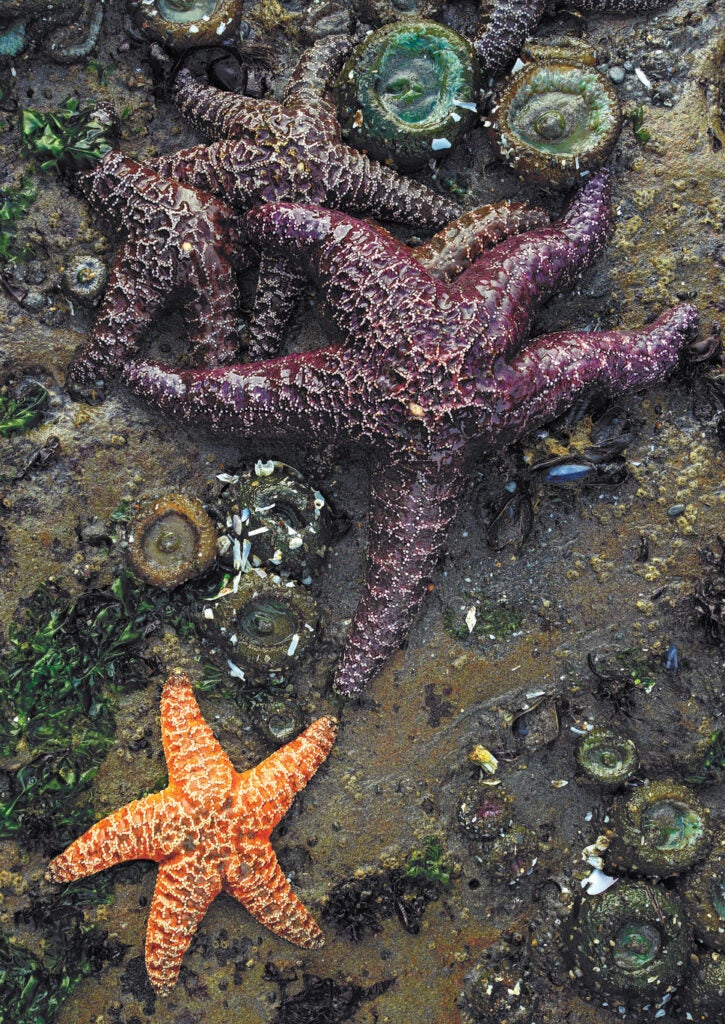 Starfish, Olympic National Park, WA
A lone orange starfish breaks up the pattern, becoming a focal point. Plant used a Canon EOS 1Ds Mark II with 17–40mm f/4L Canon EF zoom; 0.8 sec at f/16, ISO 100.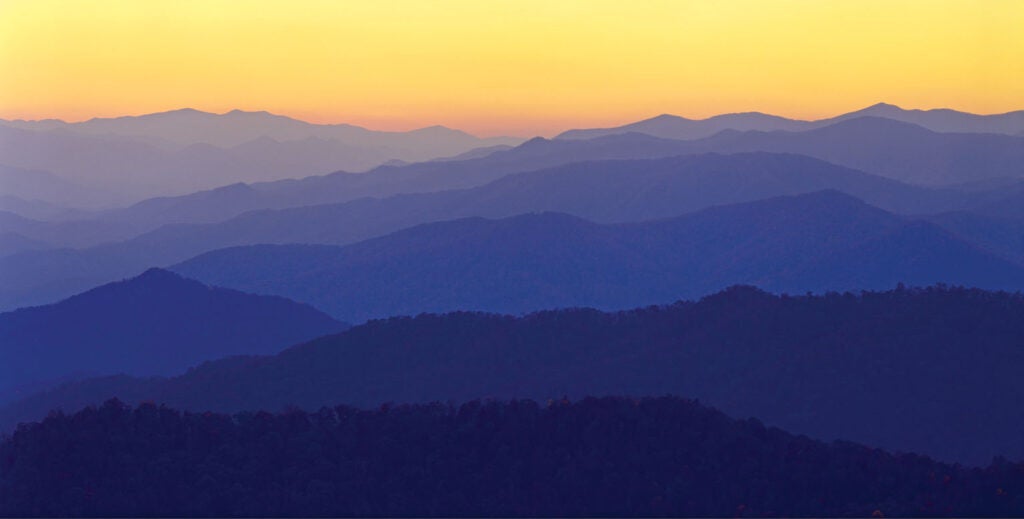 Mountains, Blue Ridge Parkway Nat'l Park, NC
Stacked ridges form alternating layers. Shot with a K.B. Canham DLC45 view camera with 450mm f/9 Nikkor-M lens; 4 sec at f/22 on Kodak Ektachrome 100VS film.