Five tools to digitize your old family photos
Get this project off your to-do list.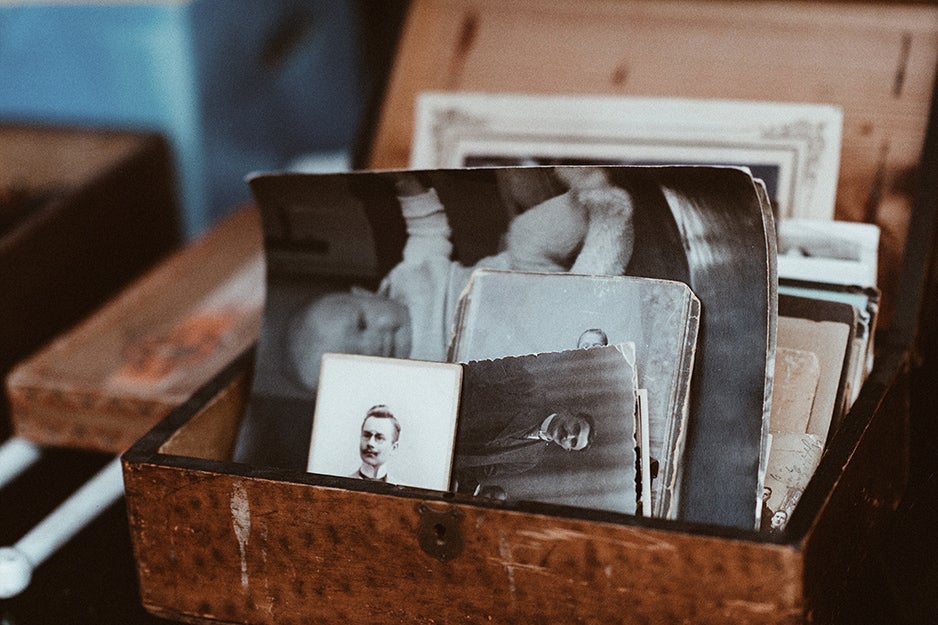 We may earn revenue from the products available on this page and participate in affiliate programs. Learn more ›
Organizing a chaotic pile has a way of sinking to the bottom of any to-do list. Digitizing your photos, ancestral documents, or other ephemera is one of those projects that's probably been on your "someday when I have the time" list for longer than you care to admit. If you need to save space, clear out a closet, or simply protect old memories, these devices are here to help.
The Epson Perfection scanner is ideal if you have boxes of old photos, documents, or even film negatives that you want to digitize. The quality and resolution—6400 x 9600 dpi—make this a pro-choice if your main priority is preserving the visual integrity of your photos. It can also help remove dust spots or creases from old photographs. A bonus: after you scan a document, the device can even convert it to an editable text file.
You'll be able to scan up to 12 double-sided pages in a minute with this Fujitsu ScanSnap S1300i. This device will easily reformat different sized pieces of paper that you scan into PDFs, and easily upload to the cloud. It can be a great way to finally organize receipts you've meant to file, as well as old documents that are taking up too much space. Like the Epson, this scanner can translate your documents into editable Word and Excel files.
The Brother Mobile Color Page Scanner will speed up the process. You'll be able to scan eight pages in a minute so you could get through a few binders in an hour. If you have a lot of documents in various folders that you're not sure will come in handy, use this scanner to file them away in the cloud. They'll be there if you need them.
If you have dozens of old VHS tapes that contain precious memories that haven't been viewed in a decade, you can use this device to convert them into digital files. Though the process has a few steps, you'll finally be able to play these movies on contemporary tech.
It's a good idea to store your old media in a few places, given how valuable and irreplaceable it is. Online cloud storage would be one way to go, and a backup hard drive is always a good idea, too. This one is a great option.