Sigma's 28-70mm f/2.8 Contemporary zoom is small, light, and affordable
The $899 lens is just four inches long and weighs one pound.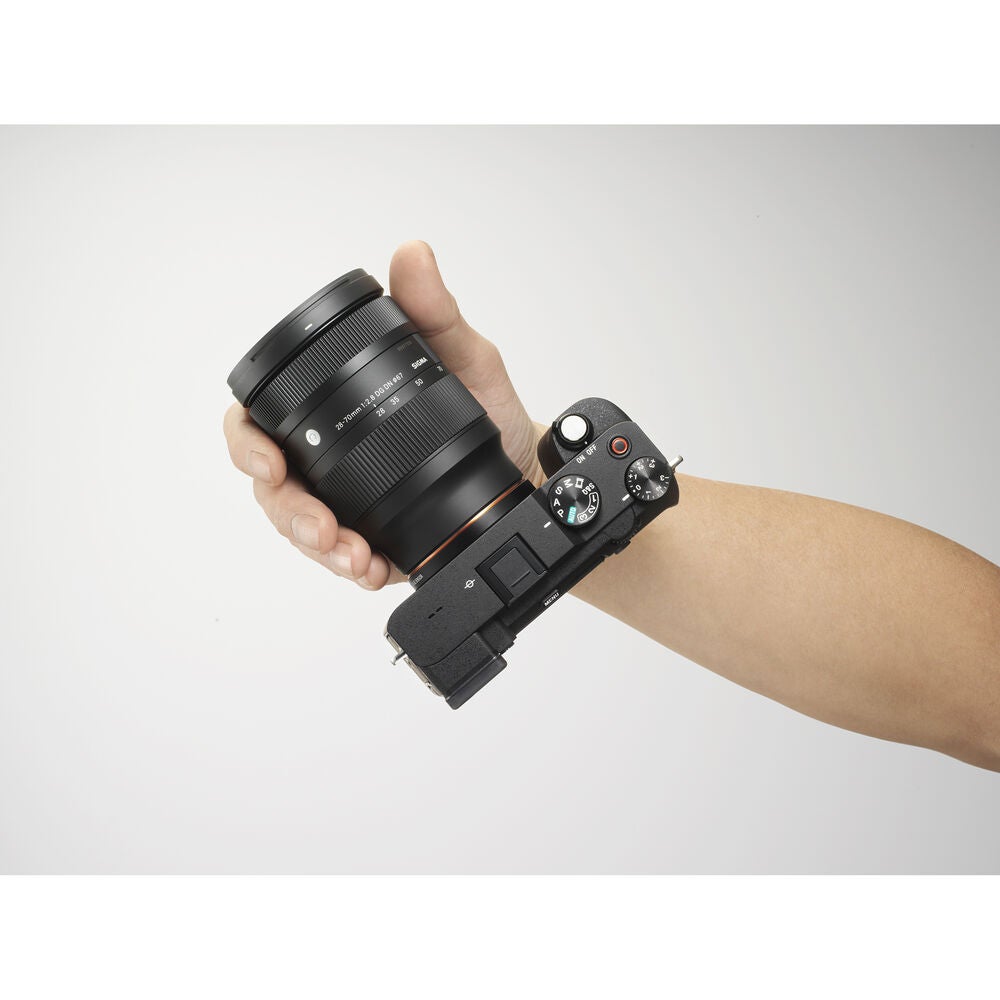 We may earn revenue from the products available on this page and participate in affiliate programs. Learn more ›
Photographers often bristle at plastic parts on their cameras and lenses. As part of a larger effort to build a smaller, lighter walk-around lens, however, Sigma has opted for revamped plastic construction on its zoom and focus rings on its new 28-70mm f/2.8 DG DN Contemporary lens. At least on paper, the results are impressive.
The new lens (which will be available in Sony E and Sigma L mounts) is just 4 inches long and weighs just 1 pound, which compares very favorably to Sigma's own 24-70mm f/2.8 DG DN Art series lens—4.84 inches long and 1.84 pounds. That's a significant reduction, especially when you consider how likely it is for shooters to use the new 28-70mm lens as an all-day walk-around option.
Sigma achieved this smaller, lighter form factor with a couple of tweaks on its higher-end design. It has a total of 16 glass elements inside, but just a single focusing element housed inside of a smaller autofocus unit. The rest of the weight savings come from the plastic parts in the lens. Sigma claims the material, which it calls a Thermally Stable Composite, still feels "premium" thanks to precision manufacturing and careful lubrication techniques.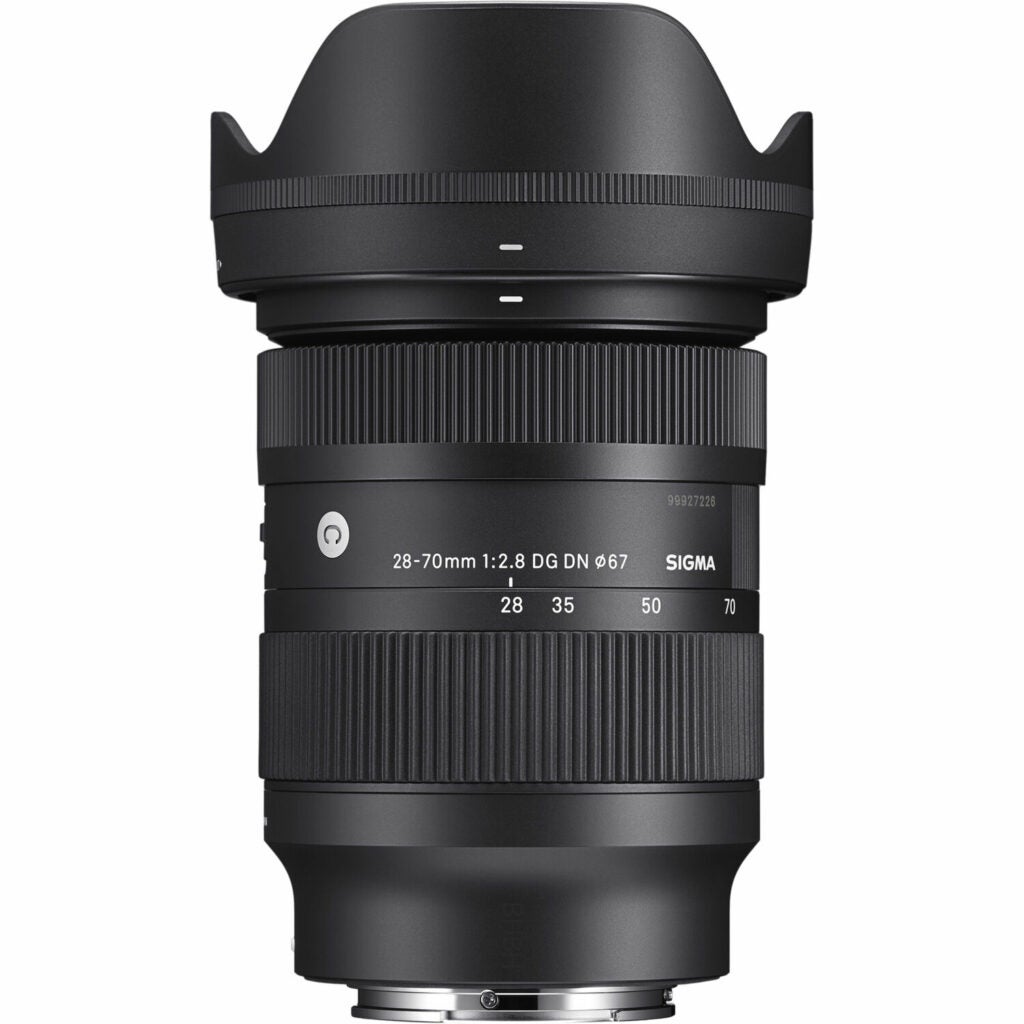 The Contemporary model's weather sealing isn't as robust as the more expensive Art model. Sigma calls the splash and dust proofing "simpler" than the pricier series. Like the rest of the lenses in the contemporary line, it's not built for going out in a heavy downpour or a super-windy day on the beach.
All of these features add up to an impressive lens with an $899 price tag. That's $200 cheaper than the bigger, heavier, 24-70mm Art series lens and almost exactly the same price as Tamron's 28-75mm f/2.8 Di III RXD. That lens offers an extra 5mm of reach on the telephoto end, but comes in roughly 0.25 pounds heavier and half an inch longer.
Sigma's new lens is also roughly the same size and weight as Sony's first-party Vario-Tessar T* FE 24-70mm f/4 ZA OSS.
We're looking forward to trying out Sigma's new glass when it starts shipping in mid-March of this year. It's always a plus for shooters to have more options at these common focal ranges, especially when they're relatively affordable.