Leica released an updated version of one of its most iconic lenses, the Noctilux-M 50 f/1.2
Original versions costs tens of thousands of dollars online. Now, Leica is reissuing it with a design that's true to its roots.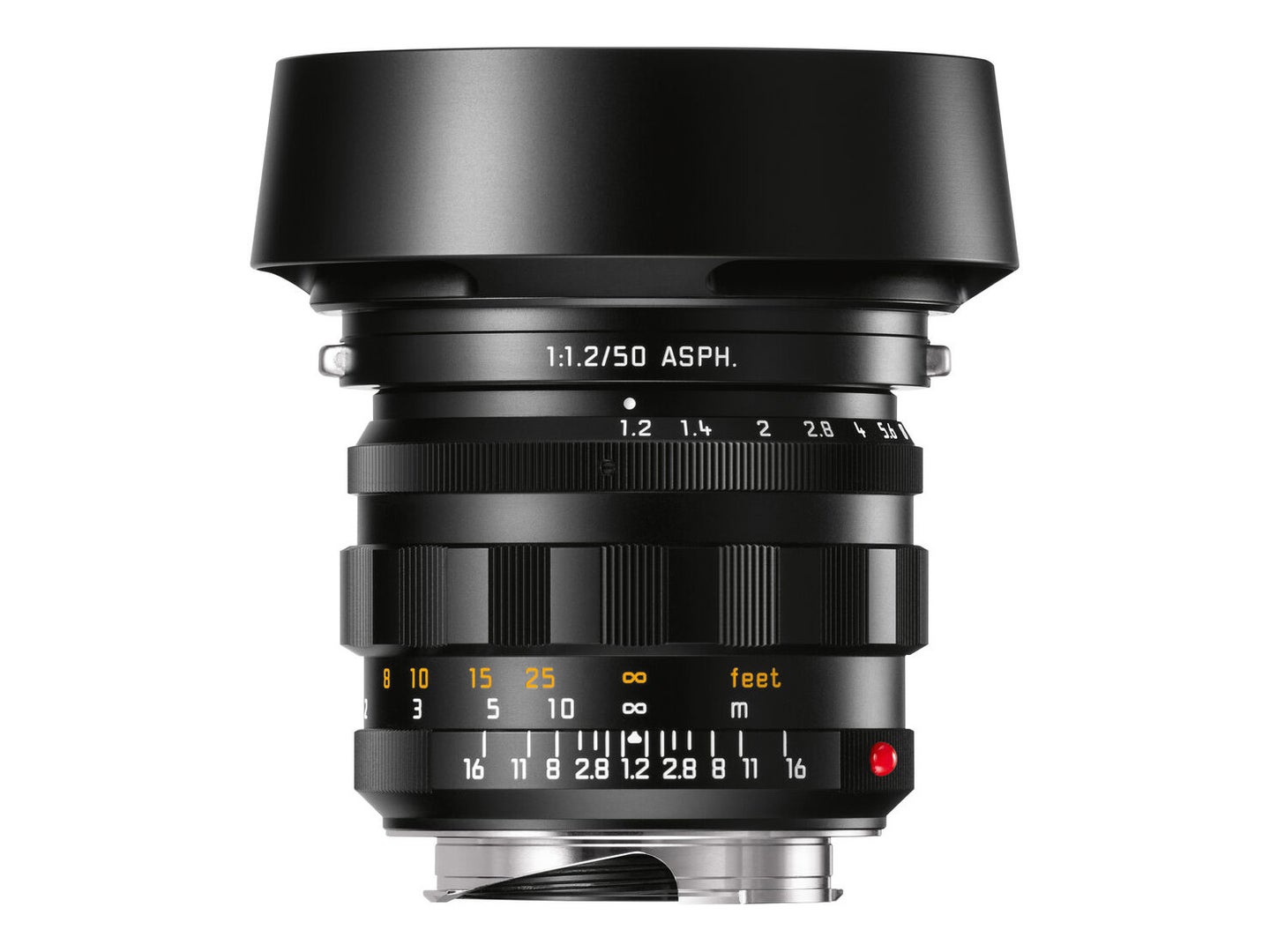 Even by modern standards, f/1.2 is an impressive number to find on a full-frame lens. Back in 1966, however, it was an even bigger deal for Leica to hit that number in its 50mm f/1.2 Noctilux-M rangefinder lens. Like many early super-fast aperture lenses, it was "dreamlike" when shot wide open, thanks to its extremely smooth blur and minuscule depth of field. Sharpness was desirable, but took a backseat to mood. As shooters moved to smaller apertures, however, it regained some of the sharpness and depth Leica devotees never seem to shut up about.
Its lens characteristics came from its unique—at least for the time—optical design. The Noctilux was one of the first (if not the first) commercial lens to integrate spherical elements, which relied on their unique shape to funnel light through the barrel and onto the film.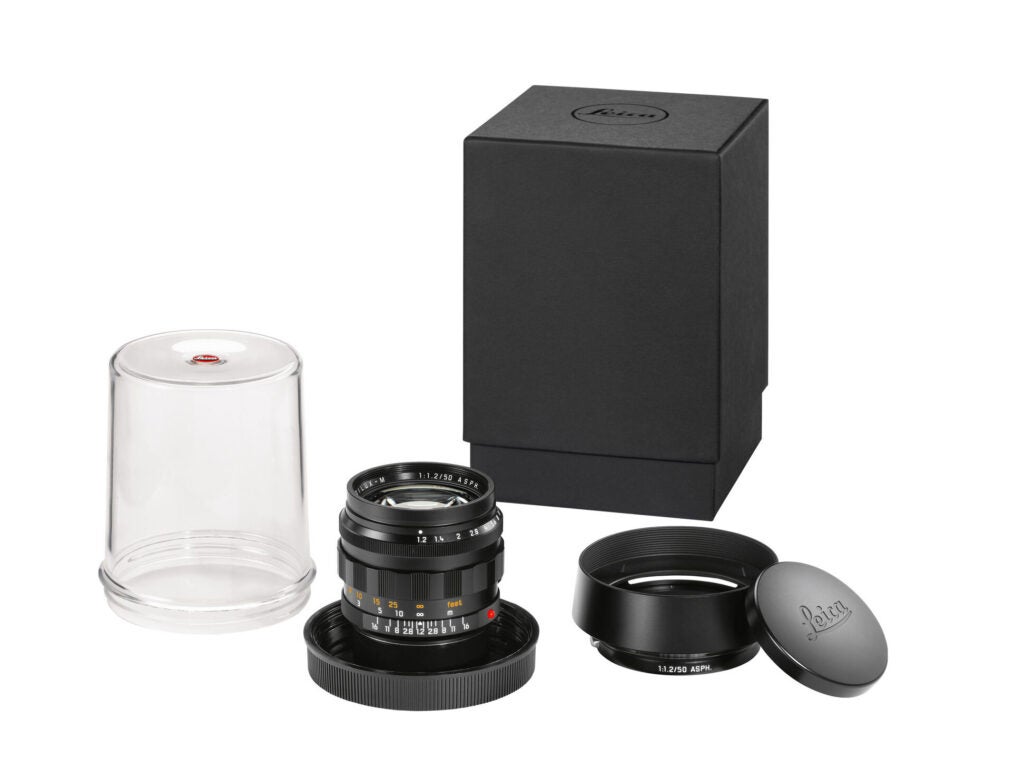 Leica stopped producing the Noctilux f/1.2 in 1975, but now the company has decided to bring it back as part of its Classics range of glass.
According to Leica, the optical design hasn't changed very much at all. The press information claims the image quality will be almost identical to the original. It will come in two different colors: The bulk of the production run will sport a familiar black anodized exterior, which fits nicely with the company's line of current M lenses. If you're feeling speedy, however, you can opt for the silver chrome version, which is limited to just 100 units.
The black version of the new lens will cost you $7,695, which certainly isn't cheap for a 50mm, but it's slightly more palatable when you consider it in context. An original version of the Noctilux f/1.2 will cost you tens of thousands of dollars if it's in good condition. Right now, the cheapest asking price on eBay looks to be around $28,000.
Dig back into Leica's history and you'll find  other versions of the Noctilux lenses. A Noctilux f/1 followed the f/1.2. That lens, however, didn't use aspherical elements. Later, Leica went back to the aspherical glass for the f/0.95, which is still in its current lineup. That new lens will set you back $12,795 (though, B&H currently has an open box deal for just $11,995 if you're looking for a deal). Even the lens cap for that lens costs $95.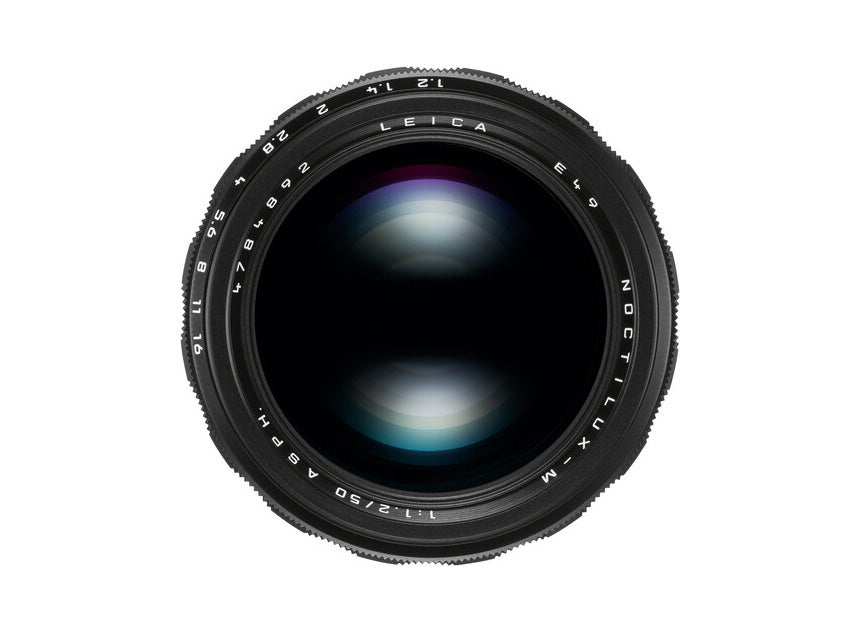 While most of us won't get the chance to buy this redesigned lens, you have to hand it to Leica for keeping its legacy designs alive. The company already sells Classics versions of the Summaron-M 28mm f/5.6 from the 1950s and the Thambar-M 90mm f/2.2 from all the way back in 1935.
Leica isn't the only company to reissue iconic, fast lenses. In 2019, Nikon released an updated version of its iconic 58mm NOCT lens. The original debuted back in the 1970s and used the same f/1.2 maximum aperture as Leica's Noctilux. In 2018, however, the company released a new version aimed at astrophotographers with an f/0.95 aperture.
It would be amazing to see more old lenses get the update treatment. A reissue of the old Nikon 105mm f/2.5 would be fun. So would a version of the beautiful Pentax Super Takumar 50mm f/1.4—if only the company could leave out the radioactive thorium elements this time.