Blackmagic's new camera shoots cinema-quality 12K footage for just $9,995
Its 80-megapixel sensor would probably be overkill for your TikTok videos.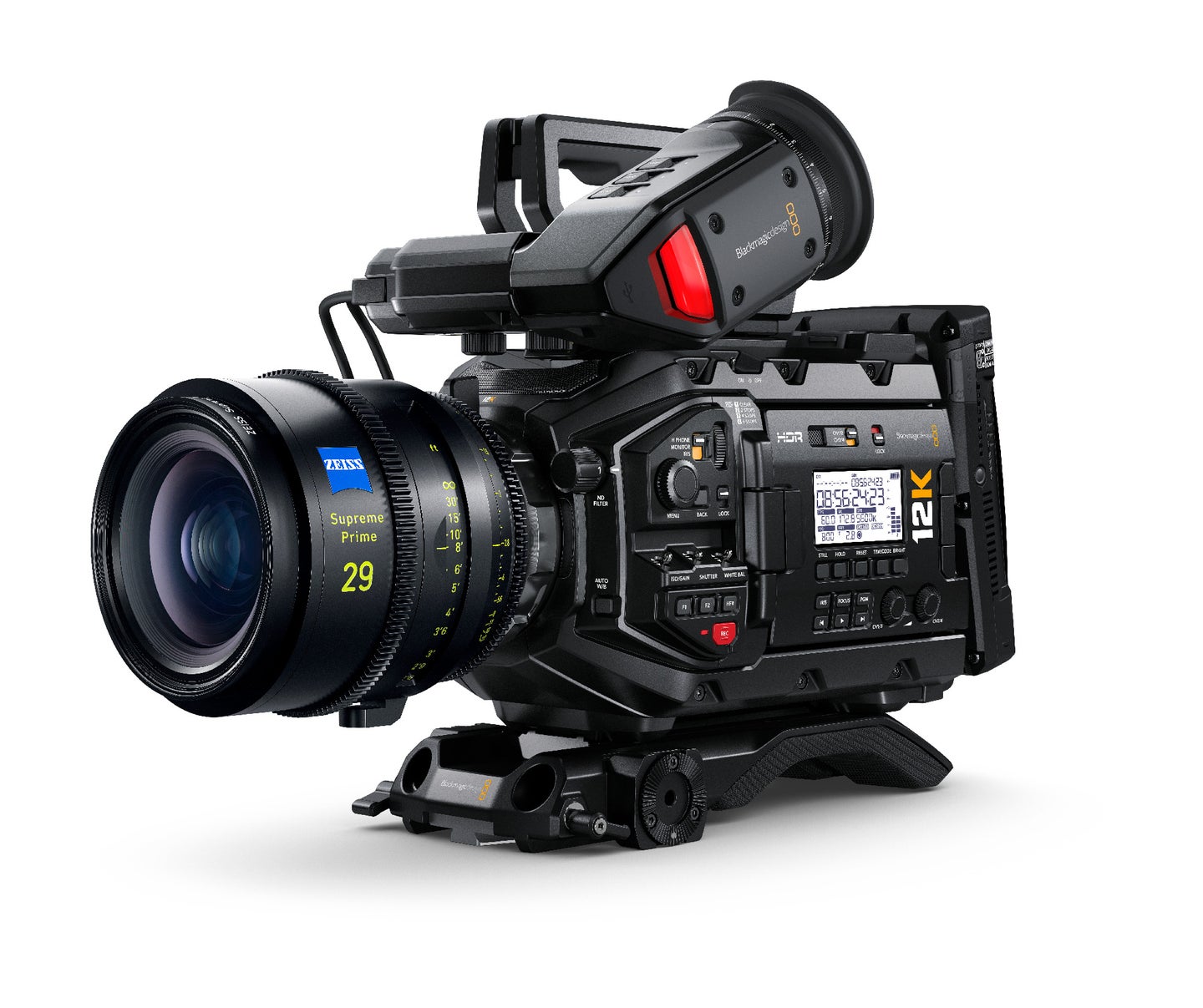 We may earn revenue from the products available on this page and participate in affiliate programs. Learn more ›
Right now, most of us are living in a 4K video world. Most new TVs support 4K resolution, and your smartphone can probably even capture 4K footage. But 8K is on its way. At this year's CES, the big TV manufacturers made the jump to 8K in their high-end models and Canon recently announced its EOS R5 camera which can capture 8K footage. Blackmagic's new URSA Mini Pro 12K camera, however, has an 80-megapixel sensor inside that allows it to go beyond 8K while keeping its price under $10,000.
At maximum performance, Blackmagic's new rig can capture 12,288 x 6480 footage at 60 fps using its Super 35 sensor. That makes each frame essentially an 80-megapixel image. Compare that to the 32-megapixel frames that come from 8K footage or the comparatively paltry 8-megapixels you get out of 4K.
Right now, there's really no way to actually watch 12K footage. Instead, this camera intends to give 8K and 4K productions more flexibility. Shooting at 12K allows editors to crop or zoom into a frame in post production without having to degrade the image quality for the final exported video. It can shoot over-sampled 8K or 4K footage, which utilizes the entire sensor and provides maximum detail and color data in each shot. Alternatively, it can use a smaller area of the sensor to shoot full-resolution 4K or 8K footage that appears more zoomed-in than if it used the full sensor.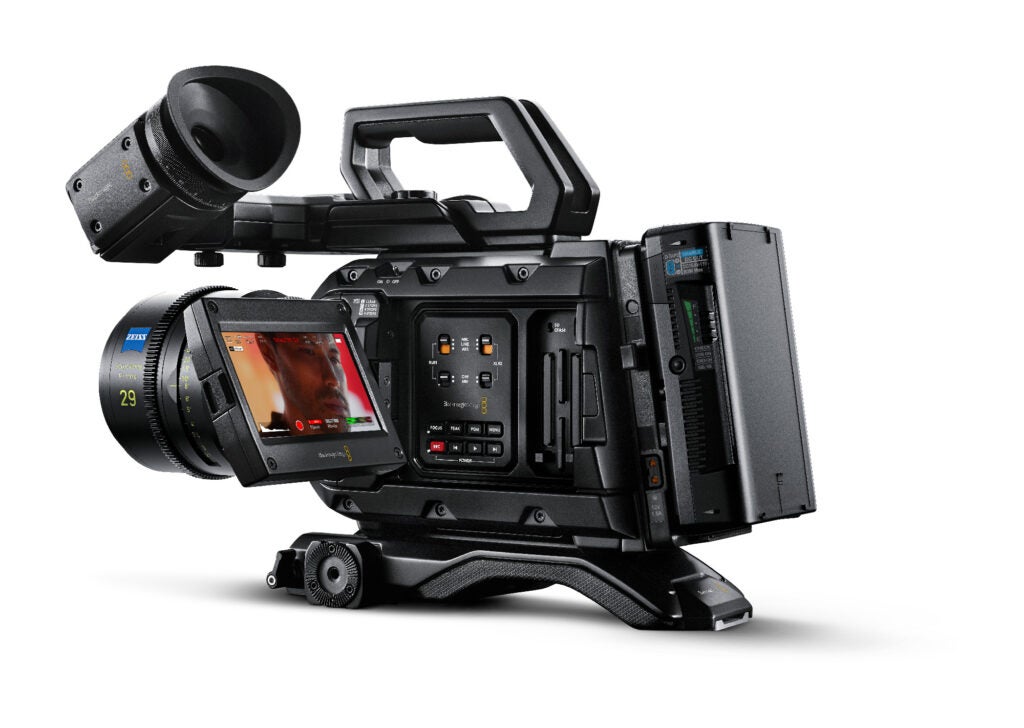 For cameras like this, moving massive amounts of data in a hurry typically poses one of the biggest challenges. Blackmagic's new camera records to CFast and UHS-II SD cards, but it can also directly capture data to an external SSD through a built-in USB-C connection. Moving all that data also generates lots of heat, so built in fans and heat syncs help keep it from overheating, which happens more commonly in consumer-grade DSLR-style cameras.
Despite the massive file sizes, Blackmagic claims its new video codec is so efficient that editors can work on RAW footage using a laptop. It would certainly have to be a powerful laptop like a high-end MacBook Pro, but it's still an impressive claim considering how powerful typical editing workstations are for working on this kind of video.
Rounding out the package, you'll find a full suite of typical connections for external recorders and audio gear. It runs Blackmagic's own operating system and an interchangeable lens mount that can accept Canon, Nikon, PL-mount cinema glass, or straight up broadcast lenses depending on your needs and how deep your production budget runs. PL-mount cinema lenses can run up to $100,000 and beyond, but cheap lenses can't handle this kind of massive resolution without showing their optical flaws.
While you'll likely never even consider buying one of these unless you're in the film industry, it does represent some cool opportunities for content down the road. With 12K resolution, it would be relatively simple to shoot both horizontal and vertical versions of content, which would come in handy if Quibi wasn't a total catastrophe. That kind of flexibility also gives smaller productions more options in terms of tracking or even capturing scenes that might otherwise require a pair of expensive cameras that don't fit into the budget.
Blackmagic already had a reputation for making high-end cinema gear at surprisingly cheap prices and this looks like it's no exception.