Smartphone lenses that will improve your mobile photography
Sharper pictures for work or Instagram.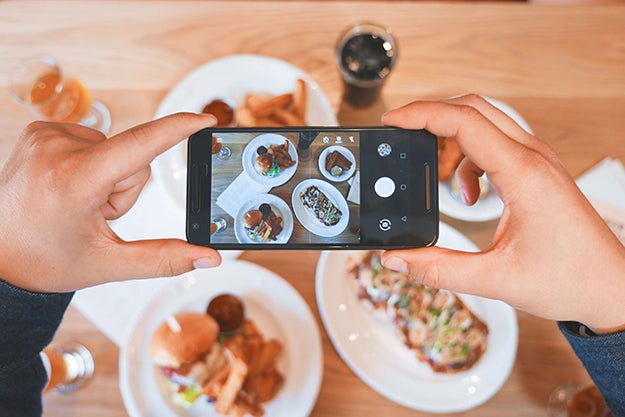 We may earn revenue from the products available on this page and participate in affiliate programs. Learn more ›
If you don't feel like shelling out a cool grand or more for the new iPhone 11 and its (admittedly great) camera, there are plenty of smartphone attachments to upgrade the camera on the phone you've already got. From fisheye effects to closeups to long-distance shots, here are some options for all types of photoshoots: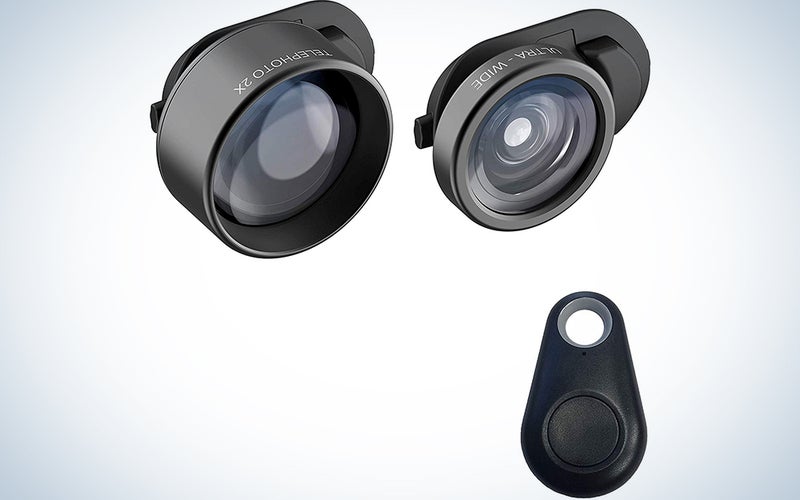 This lens allows for a very wide field of view that maintains clarity—perfect for selfies of a large group. This lens also comes with a wireless Bluetooth remote that has a range of 30 feet. When not in use, the Ollioclip easily attaches to a keychain for handy carrying.
Compatible with just about every type of smartphone (Apple, Samsung Galaxy, and Note, Google Pixel, Huawei, and more) this lens kit includes a wide-angle macro lens, a mini rechargeable LED light, and a lanyard. The lens is made out of aircraft-grade aluminum and premium optical glass for durability and clarity.
The Moment 18mm M-series Wide Lens is a favorite of Youtuber Casey Neistat. It's perfect for adventurers who do a lot of landscape shooting, since it can capture more in a single shot. It's also good for capturing large groups at dinner. The lens comes with a cap and microfiber carrying bag.
This full kit includes a flexible tripod to secure your smartphone anywhere, including a tree branch, fence post, or uneven surface. It comes with a telephoto lens, a circular polarizer lens, a fisheye lens, and a macro wide angle lens. There's also a Bluetooth remote for selfies or group shots. The kit is compatible with iPhones, iPads, and Samsung phones.