Analog cameras for people who want to play with photography
Easy-to-use devices that produce charming images.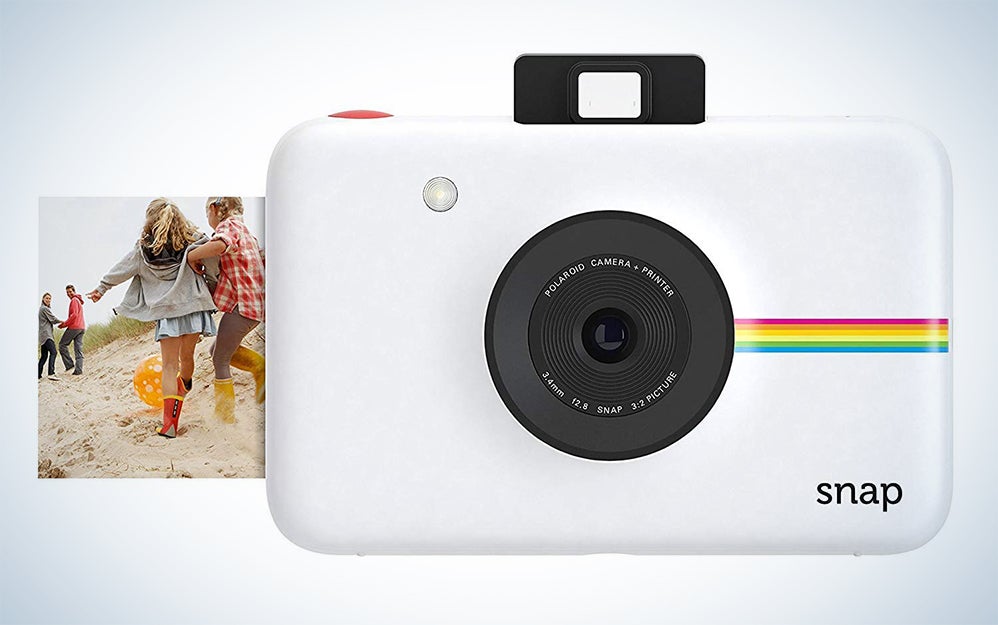 We may earn revenue from the products available on this page and participate in affiliate programs. Learn more ›

Sometimes it's nice to take a break from the incessant tweaking and sharing of digital photography. Analog cameras are a charming way to make memories that will exist on a physical plane. Find some affordable, easy-to-navigate analog cameras below.
This instant analog camera produces credit card-sized photos that you can stick in your wallet or use to make a fun collage on your refrigerator. It auto-adjusts the flash and shutter speed, so you don't have to do anything but point and shoot. You can even do double exposures to get fancy. This camera is easy to use and durable, which makes it great for young folks and parties.
Add more spontaneity and surprise into your life with a camera that won't let you immediate look at the photo you just took. Fuji disposable cameras help you capture the energy and the movement of a single moment. Experience the pleasure of the party, vacation, or sunset all over again when it comes time to develop your images.
This toy camera's plastic body means the images are prone to light leaks, so no photo will come out just as you expect. It produces saturated photos and gives a choice between f/8 (cloudy conditions) or f/11 (for sunny conditions) and a zone focus system to get shots as close as three inches away. This camera also comes with black and white film.
This chic Polaroid camera has the charm of the cameras your parents loved—plus a 10-megapixel sensor and microSD card. The modern fixings empower this camera to take high quality images that you can save and print in one minute. Prints come out on peel-to-stick 2×3-inch photo paper. There's also a selfie timer.
Lomography is known for its toy cameras, and this instant camera is one of the most advanced on the market. It auto-adjusts shutter speed, aperture, and flash and comes with bonus lenses for close-ups, fisheye shots, and wide angles.