SPONSORED: 7 Tips for the Aspiring Wedding Photographer
With wedding season right around the corner, let's review what you need to do to become a successful wedding photographer.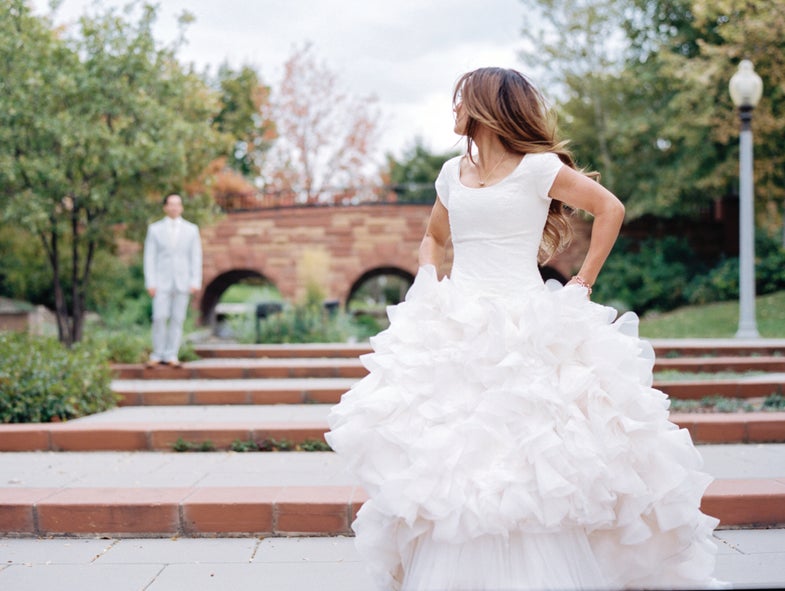 So you want to be a professional wedding photographer? Who could blame you? It is fulfilling, exciting work that is constantly in high demand. The economy goes up and down, but people will continue to get married. Wedding photography is the most popular photography job in the United States, according the US Bureau of Labor Statistics. Many wedding photographers also do other work, since the demand for wedding photographers is seasonal. But a successful wedding photographer can work 20-30 weddings per year, mostly on weekends, one or two days of shooting at a time, and earn an average of $3,000-$5,000 per wedding, before accounting for gear and other expenses. So if wedding photography is the career for you, here are seven tips to help you get started:
Wedding photography is all about relationships. This is the most important day in your clients' lives. Everything has to be perfect. And so, they only want to work with people who they feel completely comfortable with, people who they feel will take this as seriously as they do. As a wedding photographer, you must master the art of communication and working with people to build trust.

Know your gear. Weddings require a minimum amount of equipment, including multiple cameras, lenses, lighting, tripods, etc. You must be able to plan a full day of shooting and understand what each wedding will require you to have on hand. On the big day, you can't afford to be caught off-guard and missing an important piece of gear.

You need to be invisible. The old adage for wedding photographers is, nobody should know you're even there. The wedding is not about you. You must be able to capture every moment of it without getting in the way. This comes with experience. The more weddings you shoot, the more comfortable you'll be with the setting and the quicker you'll be able to anticipate each shot without getting in the middle of the action.

Build a solid portfolio. Your portfolio will speak volumes when working to sign clients. A bride wants to be able to see herself and her wedding in your photos. You want your portfolio to show off the very best of you. If you're just starting out, offer to photograph your friends and family members weddings at a discount for experience. Or work with a professional wedding photographer as their second shooter and use that experience to help start your own portfolio.

Learn how to market yourself. Most photographers are not great businesspeople. But wedding photographers need to master their art of marketing and self-promotion. Being able to sell yourself to potential clients is the key to getting consistent work. Developing a website, working to get referrals, mastering a sales presentation – these are all skills that are vital for successful wedding photographers.

Prepare for the time commitment. Many photographers are drawn to weddings because they see it as an opportunity to work part time and earn a full time income. But don't be fooled. Wedding photographers work a lot. The day of the wedding is a full day's work, between setting up and breaking down. There's often a bit of traveling, and then multiple days of post-production. Most wedding photographers will tell you each wedding is at least one full week of work.

Get your professional credentials. The right training can make all the difference. The New York Institute of Photography offers an online wedding photography course that teaches students how to succeed in this growing field. And you can get your professional wedding and portrait photography certification through WPPI, the largest international membership organization for wedding and portrait photographers.
If wedding photography is your dream job, don't wait. Get started today!