Sony Claims "World's Fastest SD Card" at 299 MB/s Write Speed
The SF-G series is seriously speedy when it comes to data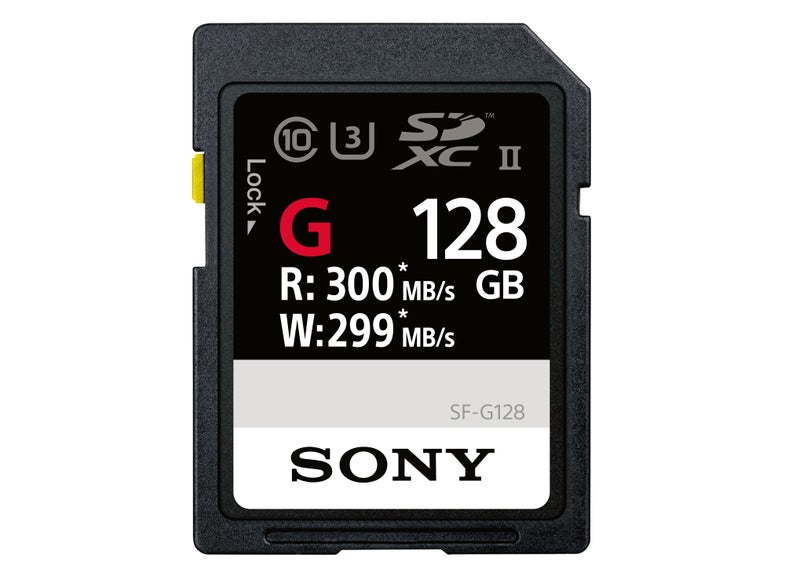 We may earn revenue from the products available on this page and participate in affiliate programs. Learn more ›
When we write about memory cards, it's typically because manufacturers have figured out how to fit even more capacity into those tiny little packages. Today, Sony is making news, however, with its SF-G series of SD cards with read speeds up to 300 MB/s and, more impressively, write speeds up to 299 MB/s.
When it comes to digital cameras, write speed is often a limiting factor because things get gummed up when you're trying to save a whole bunch of images all in a row, whether it's from high-res video or still photography burst mode. The performance boost comes from a new algorithm, which Sony says, "prevents loss of speed in data writing even after repeating burst shooting, and contributes to the camera's speed of burst shooting."
There will be three versions of the new card coming in March, with 32 GB, 64 GB, and 128 GB capacities, respectively.
In addition to the new cards, Sony is also introducing a new MRW-S1 card reader, which takes advantage of the speed enabled by the new cards. It uses USB3.1 Gen 1 (or SuperSpeed, if you will), which facilitates faster transfers than just sticking the card into the slot built into your computer.