Software Workshop: How to organize your photos with Adobe Bridge
Learn the tips and tricks of managing your photographic life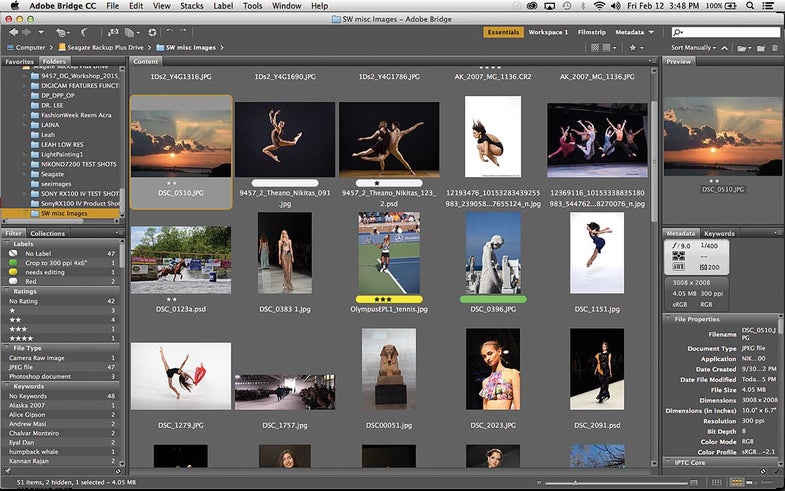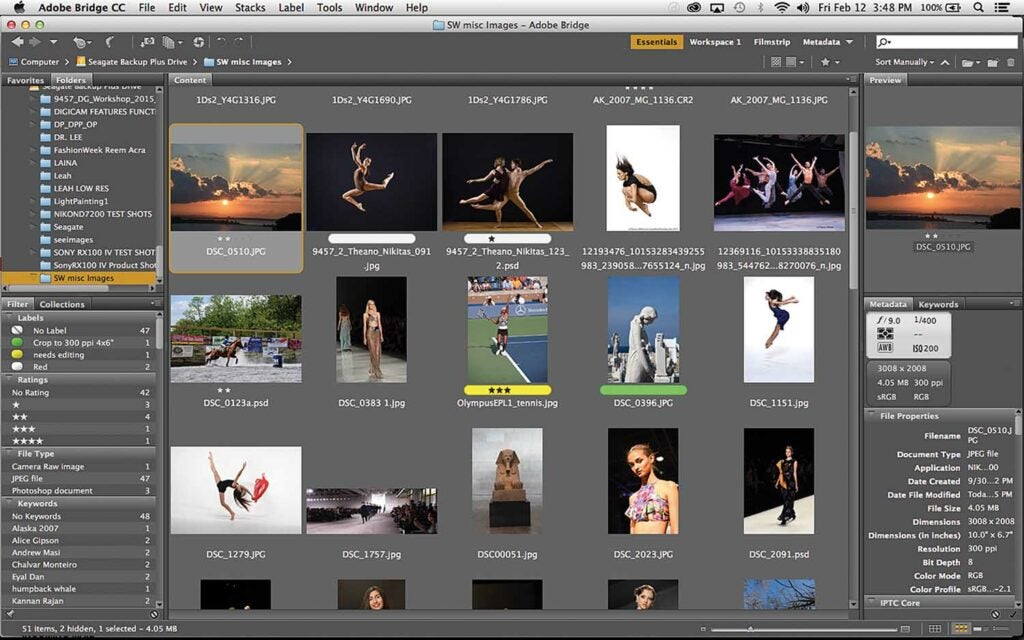 WOW BROWSER
Even if you use Lightroom as your primary editor, don't forget about Bridge. It lets you import, sort, keyword, add metadata, rate, pick, and delete images—no catalog required.
Adobe Bridge started simply as an external file browser for Photoshop, but over the years it has evolved into a digital asset manager with its own nooks and crannies worth exploring. And it's not just the features recently added to Creative Cloud—such as automated cache management, which we cover in this tutorial—that make it an integral part of a photographer's workflow. Some of its less well known tools, such as custom labels, metadata templates, and the path bar, will help you manage media more efficiently.
We'll look into some of the new additions as well as some of Bridge's tried and true features. Even if you prefer to work in applications other than Photoshop, you can almost always use Bridge as your asset manager (unless, of course, you use Lightroom for cataloging).
QUICK TIP IMPORT FILES To move images and videos from mobile devices and digital cameras that use PTP (Picture Transfer) or MTP (Media Transfer) protocols, attach the card or device to your computer and go to File > Import from Device. (This feature was broken with Mac's El Capitan OS but is now accessible with the Bridge 6.2 update.) Functionality is basic—you can view and sort by metadata but you can't change data. Select individual images to import or download them all.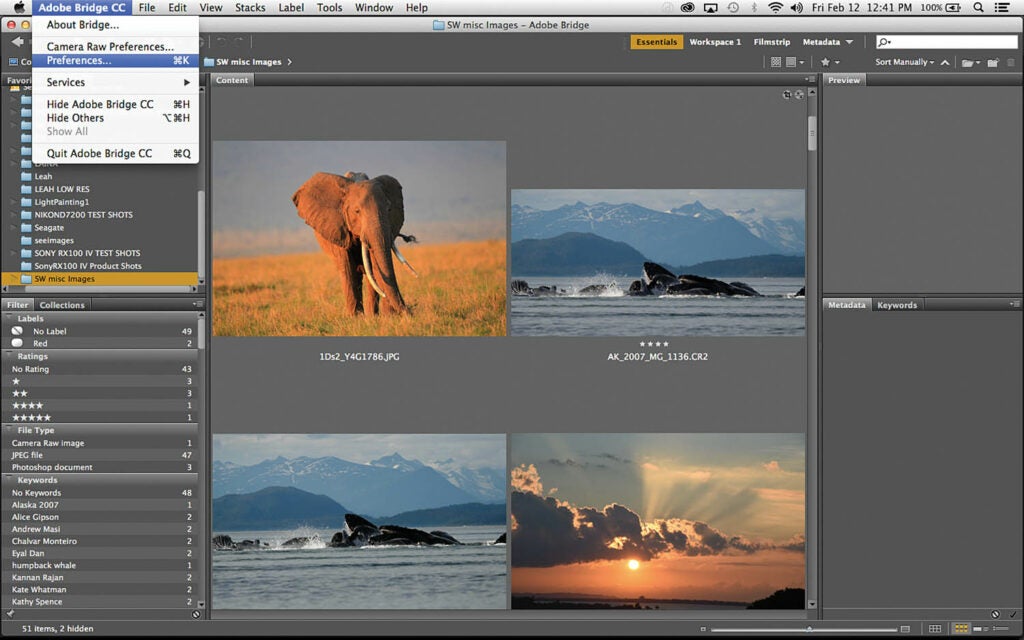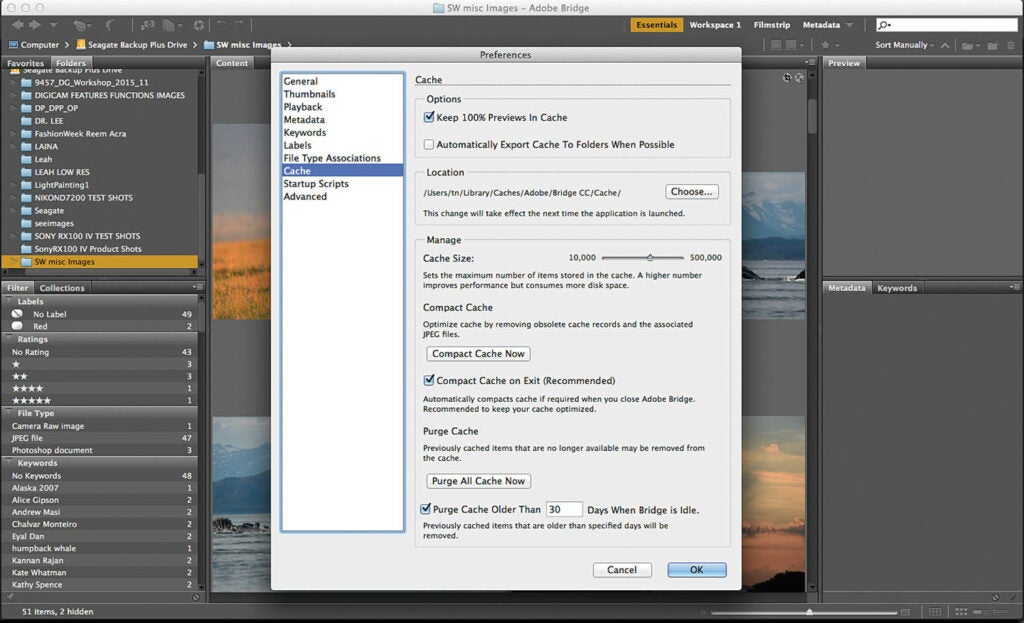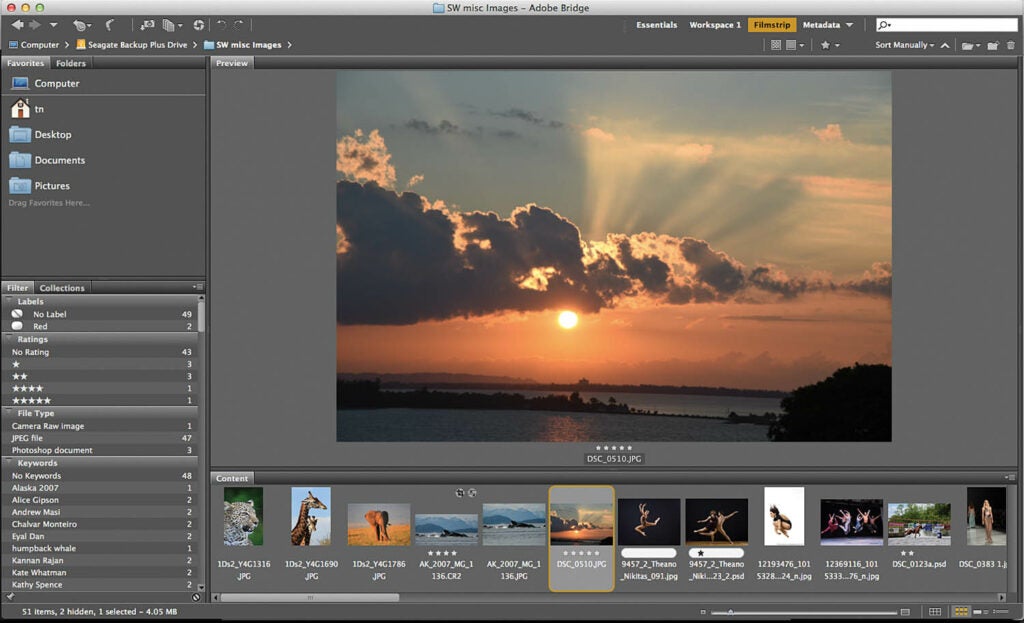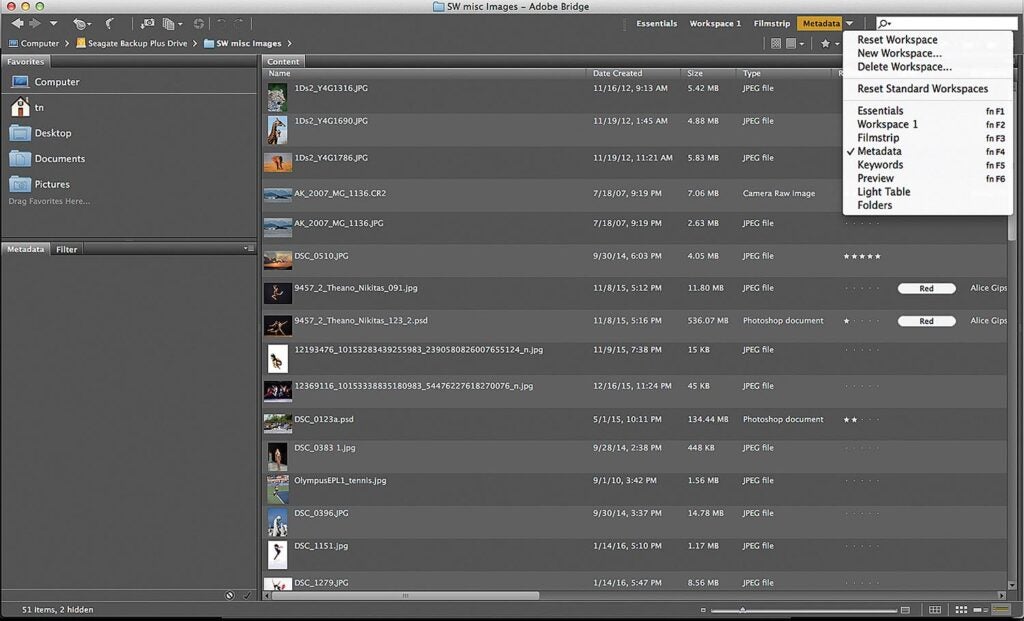 NEW VIEW
Metadata View for checking settings.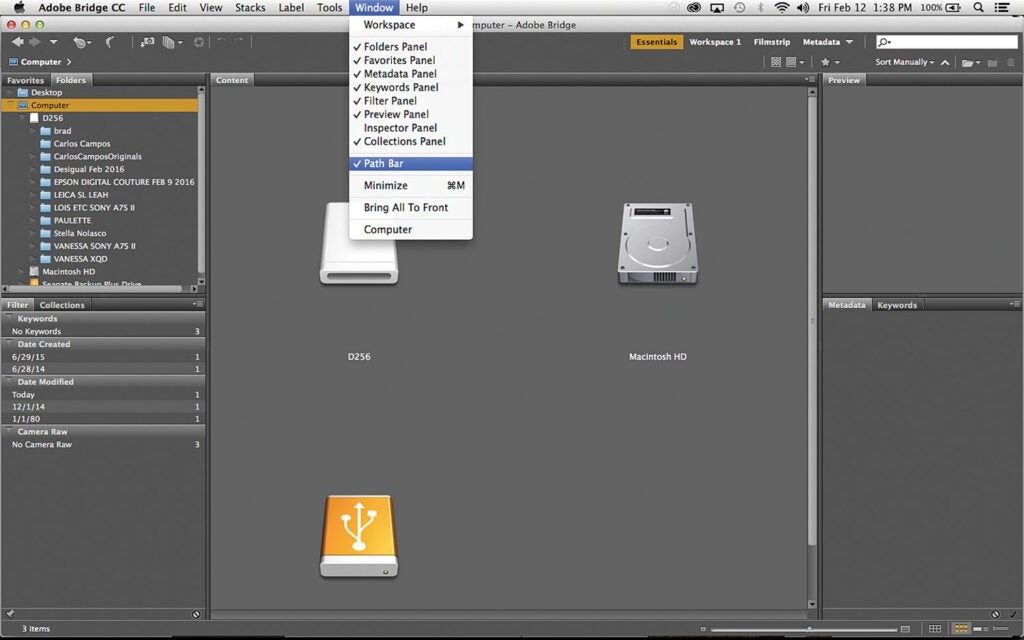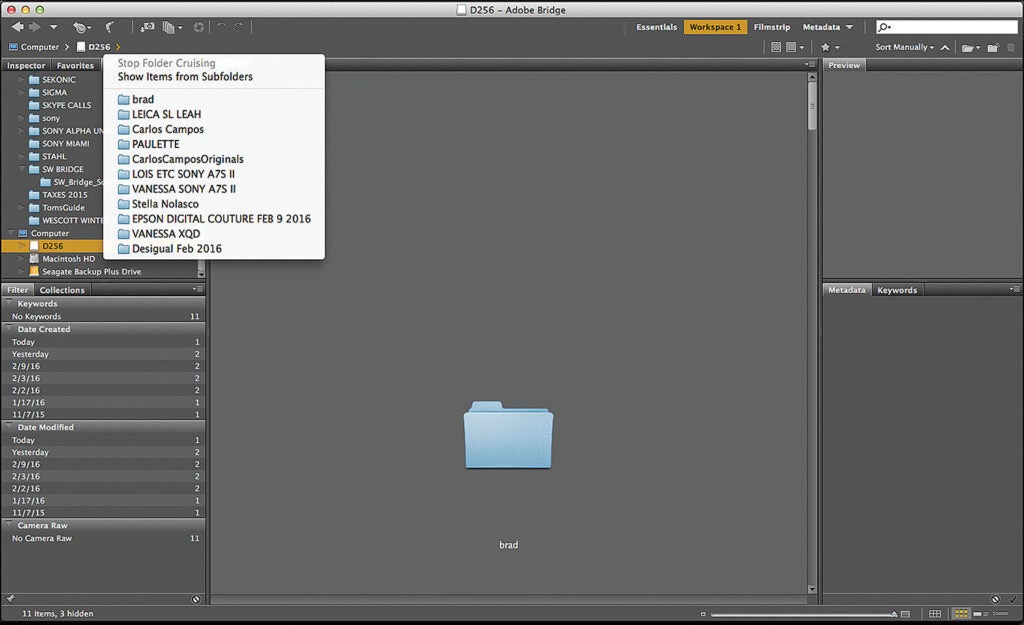 HIDDEN MENUS
Use the options in the Path Bar to see the contents of multiple folders at once.