Sigma Announces 85mm F/1.4 Art, 12-24mm F/4 Art, And 500mm F/4 DG OS HSM Sport Lenses To Its Lineup
Sigma continues its parade of pro-grade lenses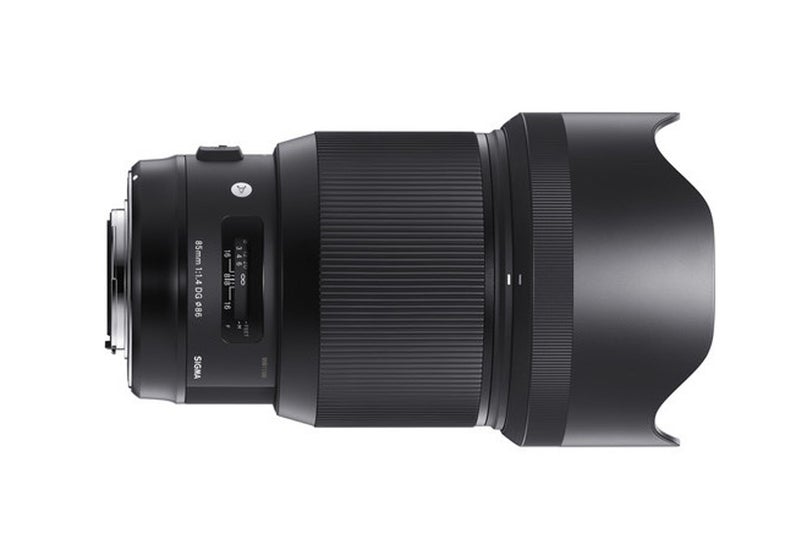 We may earn revenue from the products available on this page and participate in affiliate programs. Learn more ›
Much of the hype here at Photokina 2016 so far has been about new camera bodies, but Sigma has a trio of new lenses to show off, including the highly-anticipated 85mm f/1.4 Art, a new 12-24mm f/4 Art full-frame, wide-angle zoom lens, and a 500mm f/4 DG OS HSM Sport lens for wildlife and, well, sports photography. Here's the rundown.
We'll start with the 85mm f/1.4 Art series lens because it's something Sigma portrait shooters have been waiting on for quite some time. The new lens uses two Special Low-Dispersion elements and one glass element with a "high rate of anomalous partial dispersion and refraction," as part of its optical formula. It also promised faster AF due to increased torque and adds full-time manual focus override. It will be available in Canon, Nikon, and Sigma mounts at first, and cost $1,199, which is a bit of an uptick from the old version that was already excellent.
The Sigma 12-24mm f/4 is an updated version of the previous 12-24mm variable aperture zoom lens. The focus is on supporting high-resolution cameras while combatting distortion and flare. Like the 85mm f/1.4 Art, it has gotten an upgrade in terms of AF speed and some fancy elements, including FLD. It will cost $1,599 and come in Canon, Nikon, and Sigma mounts.
Lastly, Sigma is also announcing a 500mm f/4 DG OS HSM Sport lens meant for serious wildlife and sports photographers. The new $5,999 lens is built from magnesium alloy with a carbon fiber hood, making it extremely tough for use in the field. It uses two FLD and one SLD elements and is compatible with the Sigma Teleconverter. It has a two-mode Optical Stabilizer and an AF return function to memorize preset distances, which can be useful for sports. It will be available in the same selection of mounts.
These lenses clearly indicate that Sigma is enjoying its success in the professional market and intend to keep the full-court press on in that arena. I'm very curious about the 85mm f/1.4 Art because I used the old version quite a bit and the new model has been eagerly anticipated.
We'll bring some first-hand impressions from the Photokina 2016 show floor so stay tuned!