The best Adorama Black Friday deals: Lighting, cameras, and lenses
The best Adorama Black Friday deals include big discounts on cameras, lenses, lighting gear, and more.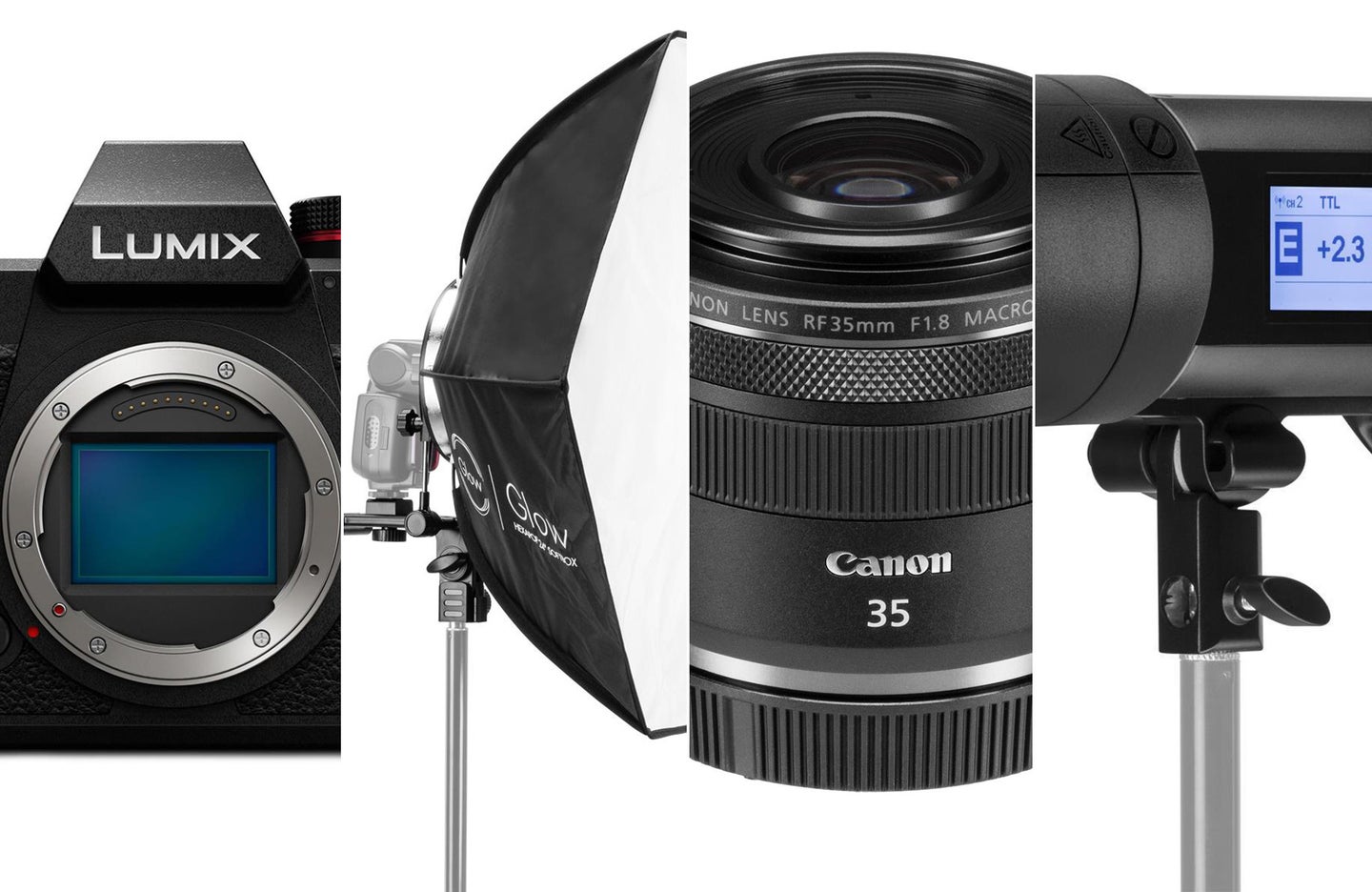 The holidays are great for photography. Maybe you get to photograph your family during holiday get togethers. Or perhaps you have a couple days off to edit those images you shot that have been sitting on your computer. But Black Friday's camera and photography deals are also a very nice perk. This year, Adorama is offering a ton of impressive deals across a variety of different product categories. The lighting deals are particularly attractive. There are also camera and lens discounts, as well as some accessories. Whatever you're trying to add to your photographic arsenal, you can probably save a little money on it this weekend. Here's a list of some of the deepest discounts and best products. We'll keep updating it throughout the weekend, so check back to see if anything new has made its way onto the list.
This isn't Adorama's newest battery-powered monolight, but it's a screaming deal on a fantastic and reliable strobe. I've personally been using one of these for several years and it's great. It's powerful, reliable, and the battery lasts for hundreds of pops, even at higher power levels. I bought another one at this price for my own kit.
The best Black Friday lighting deals
Flashpoint XPLOR 400PRO TTL Battery-Powered Monolight $519 (Was $649)
Flashpoint Zoom Li-on X R2 TTL On-Camera Round Flash Speedlight $199 (Was $259)
Flashpoint eVOLV 200 Pro TTL Pocket Flash Kit $299 (Was $349)
Godox LC500R RGB LED Light Stick $139 (Was $239)
The best Black Friday lighting accessory deals
Glow HexaPop 24-inch Portable Softbox $84 (Was $149)
Glow ArcLight II Curved Reflector Kit $99 (Was $149)
Glow Grand Box 16 Pro 71-inch Parabolic Softbox $348 (Was $598)
The best Black Friday camera deals
Olympus OM-D E-M5 Mark III with kit lens $1,099 (Was $1,799)
Nikon Z50 mirrorless camera with Nikkor Z 16-50mm kit lens $1,196 (Was $1,346)
GoPro Hero10 Black $449 (Was $499)
Panasonic Lumix DC-S1H Mirrorless camera $3,497 (Was $3,999)
Olympus Tough TG-6 Digital Camera $399 (Was $449)
The best Black Friday lens deals
Sigma 56mm f/1.4 DC DN Contemporary Lens for Sony E $404 (Was $479)
Canon RF 35mm f/1.8 Macro IS STM Lens $399 (Was $499)
Sigma 150-600mm f/5-6.3 GD OS HSM Contemporary zoom lens $899 (Was $1089)
Sigma 85mm f/1.4 DG HSM Art Lens $1,079 (Was $1,199)
Panasonic Lumix G 25mm f/1.7 G Aspherical Lens $148 (Was $247)
The best Black Friday computers and software deals
Adobe Photoshop and Premiere Elements 2022 Software $89 (Was $149)
Adobe Photoshop Elements 2022 $59 (Was $99)
Adobe Premiere Elements 2022 $59 (Was $99)
LG 43UN700-B 43″ 4K UHD IPS USB-C HDR 10 Monitor $599 (Was $699)
The best Black Friday video gear deals
Godox VL150 150W LED Video Light $299 (Was $399)
Zhiyun WEEBILL-S Handheld Gimbal Stabilizer $299 (Was $399)
The best Black Friday headphone deals
Sennheiser PXC 550-II Wireless Active Noise-Canceling Over-Ear Headphones $159 (Was $349)
Bose QuietComfort 45 Wireless Noise Cancelling Headphones $279 (Was $349)