Lens Review: The Lomography Jupiter 3+
Lomography reboots a Soviet classic.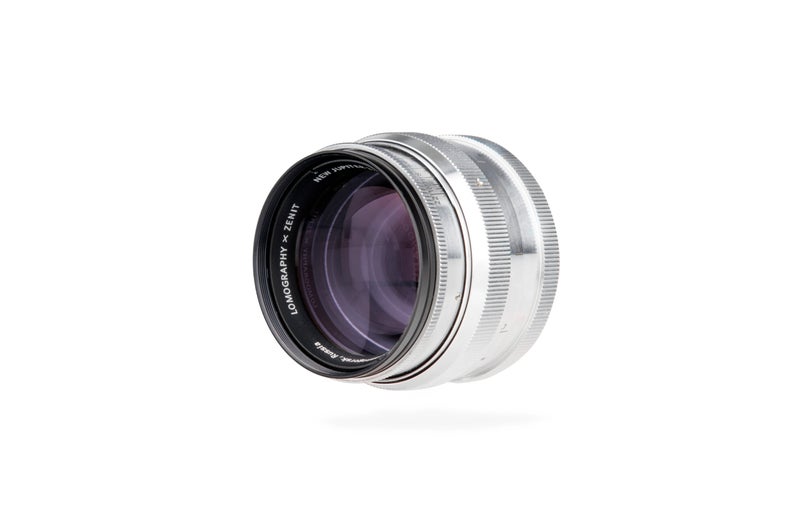 We may earn revenue from the products available on this page and participate in affiliate programs. Learn more ›
Lomography's recent Jupiter 3+ lens stands out immediately for its mid-century styling, but beneath its metal-clad surface is an optical configuration that delivers images just as handsome, and as nostalgic, as its design implies. Continuing its trend of re-issuing vintage lenses, like it's Petzval, Lomography looked back to its Russian roots for inspiration for their latest retro glass.
Rangefinder and mirrorless shooters with a taste for unusual screw-mount lenses have long prized the Soviet-made Jupiter 3 50mm. Its contrast, sharp center and softer edges, unusual bokeh and vignetting have made this optic a prized portrait lens by vintage enthusiasts and pros alike. The designs of many Soviet lenses were copied from Western ones and Lomography claims that the original Jupiter 3 was itself copied from Leica's Summarit 50mm – a multi-coated version of their earlier Xenon 50mm f/1.5.
The new Jupiter 3+ claims to be a faithful re-issue of its storied Russian ancestor and was even manufactured in the same Zenit factory where the original was made until the late 1980's. Like its predecessor, the re-issue also comes in a Leica screw-mount (L39) but Lomography has been kind enough to ship the lens with a M mount adaptor for versatility.
Leica geeks out there will be happy to know that the adaptor will call up their camera's 50mm framelines in the viewfinder. The lens is even rangefinder coupled for accurate focus so analog shooters can screw it on to their Nikon, Canon and Cosina Voigtlander rangefinders with confidence.
Newcomers to pre-war lens designs might be thrown off by the Jupiter 3+'s stepless aperture, which moves smoothly through the f/stops without clicking in between settings. While it takes a moment to get used to, it might be a boon to adventurous video shooters using mirrorless digital cameras.
The new Jupiter 3+ still retains some softness at its edges but stays sharp at its center at every aperture setting. Our tests, conducted digitally with the Fuji X-T10 and on film with a Cosina Voigtlander Bessa-R and Kodak Portra 400, revealed slight vignetting and a healthy dose of ethereal bokeh in the sample photos we took with it. To boot, the new lens exhibits some wonderfully nostalgic lens-flare when shooting into the sun.
Unlike many of Lomography's products, which are often inexpensive, the Jupiter 3+ fetches $649, direct, at the brand's online store. Comparatively, an original Jupiter 3 can be had for around $200 on online auction sites, so why shell out for the re-issue? As anyone who's purchased vintage Soviet camera equipment can tell you, factory quality-control standards in the USSR were not as exacting as they are today in the factories where most contemporary photo equipment is produced. Vintage lenses, regardless of price, are often a gamble to buy without inspecting in-person as most online auctions online picture their items in only the most flattering light. Older glass is often in need of a CLA to remove haze and fungus or to re-lubricate the aperture blades or focusing helical. While the new Jupiter 3+ isn't cheap, it is guaranteed to provide the same novel characteristics as the original, without the hassle of hunting down and repairing a vintage specimen.
Lomography's Jupiter 3+ 50mm f/1.5
Lomography's Jupiter 3+ 50mm f/1.5
Lomography's Jupiter 3+ 50mm f/1.5
Lomography's Jupiter 3+ 50mm f/1.5
Lomography's Jupiter 3+ 50mm f/1.5
Lomography's Jupiter 3+ 50mm f/1.5
Lomography's Jupiter 3+ 50mm f/1.5 shot on the Fuji X-T10
Lomography's Jupiter 3+ 50mm f/1.5 shot on the Fuji X-T10
Lomography's Jupiter 3+ 50mm f/1.5 shot on the Fuji X-T10
Lomography's Jupiter 3+ 50mm f/1.5 shot on the Fuji X-T10
Lomography's Jupiter 3+ 50mm f/1.5 shot on the Fuji X-T10
Lomography's Jupiter 3+ 50mm f/1.5 shot on the Fuji X-T10
Lomography's Jupiter 3+ 50mm f/1.5 shot on the Fuji X-T10
Lomography's Jupiter 3+ 50mm f/1.5 shot on the Fuji X-T10
Lomography's Jupiter 3+ 50mm f/1.5 shot on the Fuji X-T10
Lomography's Jupiter 3+ 50mm f/1.5 shot on the Fuji X-T10
Lomography's Jupiter 3+ 50mm f/1.5 shot on a Cosina Voigtlander Bessa-R on Kodak Porta 400 ISO Film
Lomography's Jupiter 3+ 50mm f/1.5 shot on a Cosina Voigtlander Bessa-R on Kodak Porta 400 ISO Film
Lomography's Jupiter 3+ 50mm f/1.5 shot on a Cosina Voigtlander Bessa-R on Kodak Porta 400 ISO Film
Lomography's Jupiter 3+ 50mm f/1.5 shot on a Cosina Voigtlander Bessa-R on Kodak Porta 400 ISO Film
Lomography's Jupiter 3+ 50mm f/1.5 shot on a Cosina Voigtlander Bessa-R on Kodak Porta 400 ISO Film
Lomography's Jupiter 3+ 50mm f/1.5 shot on a Cosina Voigtlander Bessa-R on Kodak Porta 400 ISO Film
Lomography's Jupiter 3+ 50mm f/1.5 shot on a Cosina Voigtlander Bessa-R on Kodak Porta 400 ISO Film
Lomography's Jupiter 3+ 50mm f/1.5 shot on a Cosina Voigtlander Bessa-R on Kodak Porta 400 ISO Film
Lomography's Jupiter 3+ 50mm f/1.5 shot on a Cosina Voigtlander Bessa-R on Kodak Porta 400 ISO Film
Lomography's Jupiter 3+ 50mm f/1.5 shot on a Cosina Voigtlander Bessa-R on Kodak Porta 400 ISO Film
Lomography's Jupiter 3+ 50mm f/1.5 shot on a Cosina Voigtlander Bessa-R on Kodak Porta 400 ISO Film
Lomography's Jupiter 3+ 50mm f/1.5 shot on a Cosina Voigtlander Bessa-R on Kodak Porta 400 ISO Film
Lomography's Jupiter 3+ 50mm f/1.5 shot on a Cosina Voigtlander Bessa-R on Kodak Porta 400 ISO Film
Lomography's Jupiter 3+ 50mm f/1.5 shot on a Cosina Voigtlander Bessa-R on Kodak Porta 400 ISO Film