Rokinon Adds 135mm T2.2 Xeen Lens to Cinema Lineup
The line of high-end Xeen lenses gets a new telephoto option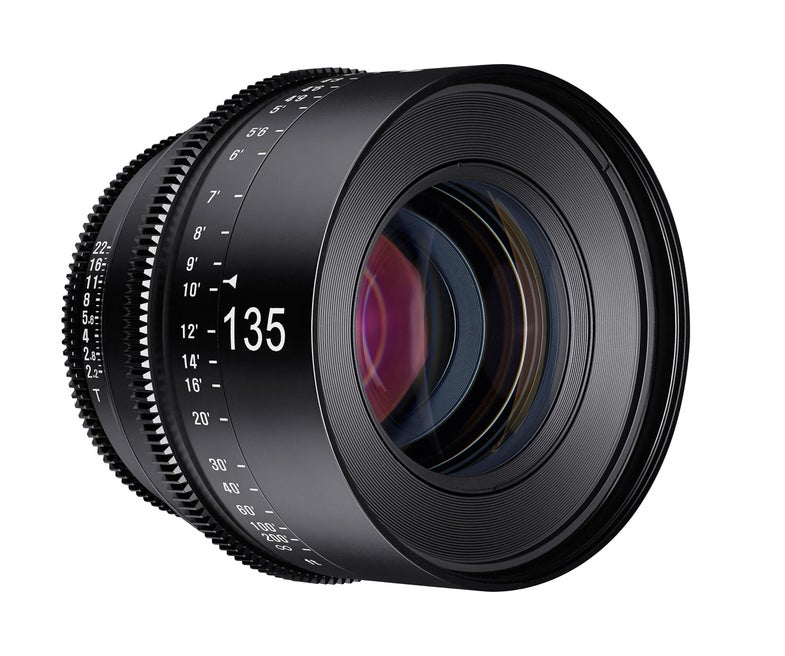 We may earn revenue from the products available on this page and participate in affiliate programs. Learn more ›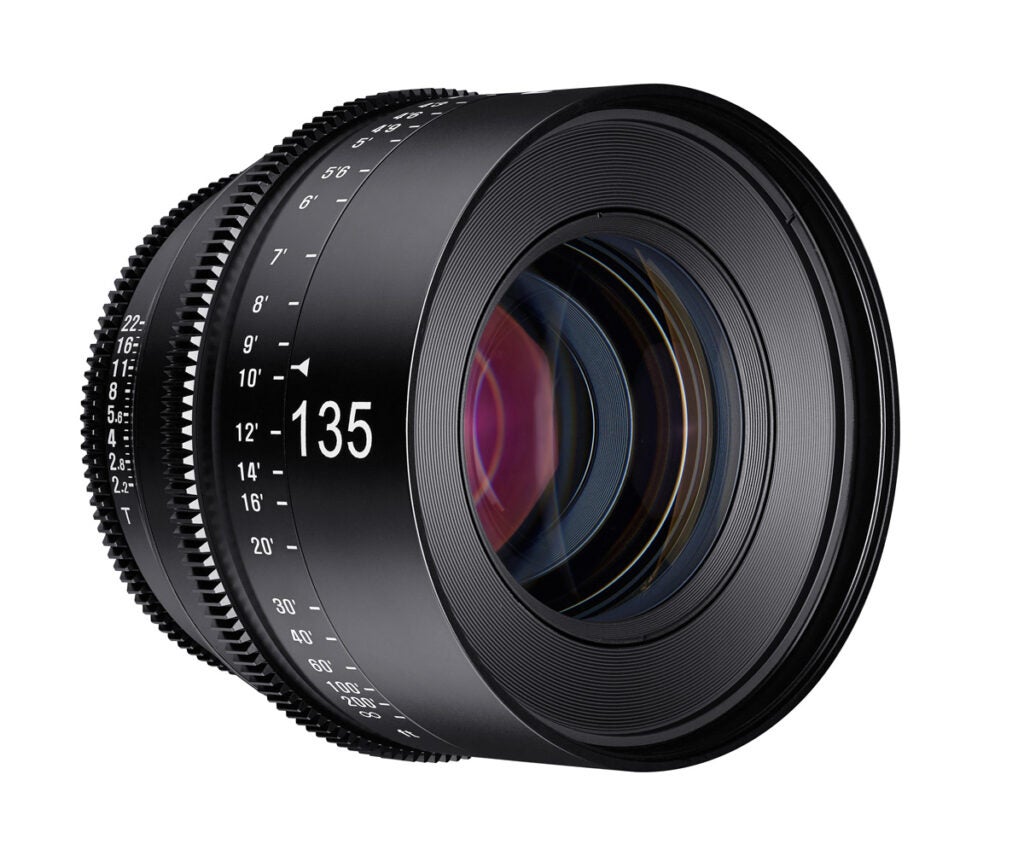 The Xeen line of cinema-specific lenses hits most of the common prime lens focal lengths, but now Rokinon has extended its reach with the 135mm T2.2 Xeen medium telephoto lens.
The lens, as you might expect, doesn't have autofocus and has a fast maximum aperture of T2.2. While it may not sound as fast as the f/2 number we're used to on a high-end 135mm lens, you have to consider that it's measured in T-stops instead, which means the number has been adjusted to account for the light that's lost as it travels through the glass in the lens. It is indeed roughly equal to f/2.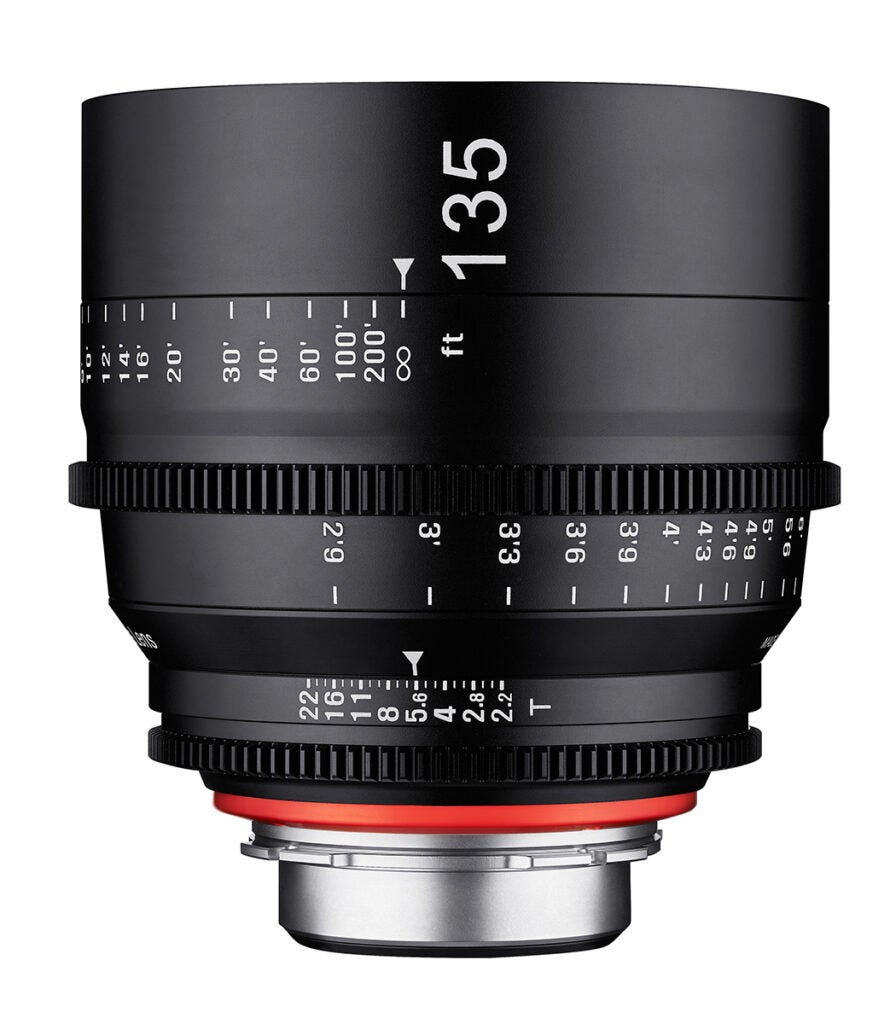 Like the rest of the Xeen line, this lens will be available in mounts fitting Canon EF, Nikon F, Sony E, PL, and Micro Four Thirds. The outside of the lens has gear teeth in order to make it compatible with follow-focus devices commonly used by motion picture shooters. Plus, the clicks have been removed from the aperture ring, another feature essential for cinema-specific lenses.
The Xeen series of lenses now has a pretty robust line-up of glass that ranges from a 24mm wide-angle prime up to the new 135mm T2.2, hitting the critical prime focal lengths in between. It will be interesting to see what else Rokinon has up its sleeve over the next few weeks.