Ricoh Announces Limited Edition Silver GR II Camera to Celebrate Its 80th Anniversary
This limited edition camera is a throwback to the GR-series film days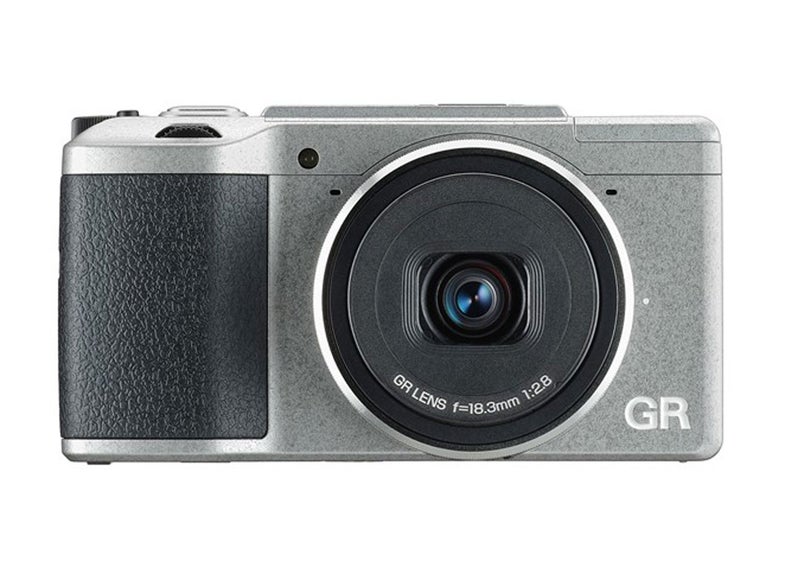 We may earn revenue from the products available on this page and participate in affiliate programs. Learn more ›
I have always liked the look of the Ricoh GR cameras, even back to the film versions like the classic Ricoh GR1. Now, to celebrate its 80 years in cameras, Ricoh is introducing a silver version of the typically all-black Ricoh GR II advanced compact digital camera.
Like many special editions, the camera is functionally the same, using an identical 16.2-megapixel APS-C CMOS sensor and 28mm (equivalent field of view) lens, as well as built-in Wifi. The style has been dialed up, however, including a retro silver body color, silver shutter button and ring cap, and a custom "termination screen" that shows a fancy graphic when the camera is turned off.
The limited edition package will ship just 3,200 units worldwide, and will also include a black, genuine leather carrying case for the camera itself. The price will be $699 when it becomes available, which is actually only about $100 more than the non-limited version. Other limited edition cameras (we're looking at you, Leica) tend to command a very hefty premium over their standard camera counterparts.