Cool Father's Day gifts for videographers: Help dad transform everyday moments into cinematic gold
Cool Father's Day gifts for the dad who wants to go Hollywood.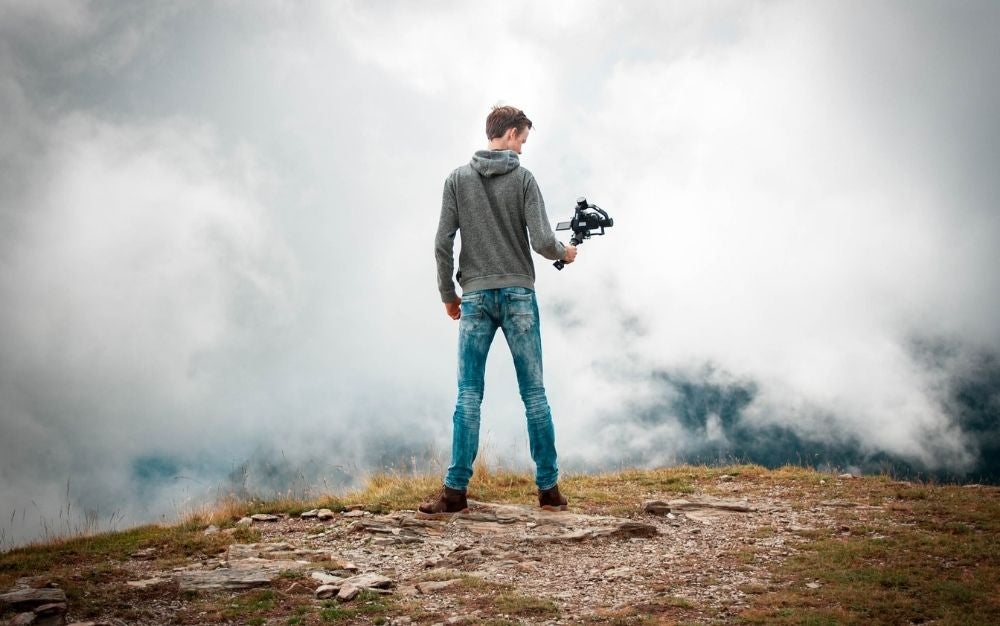 We may earn revenue from the products available on this page and participate in affiliate programs. Learn more ›
I remember when my dad got his first video camera, and I also remember how anything—and I mean anything—became a potentially Oscar-worthy scene. He meticulously shot (and re-shot) my sister and me at the playground, on the ski slope, even just sitting around waiting for dinner like he was the director of photography on Saving Private Ryan. Annoying? A little, but today we have hours of memories to pore over so I guess it was worth it. If the dad in your life is equally attached to his video camera, finding the best, cool Father's Day gifts just got a whole lot easier. There are endless gadgets, add-ons, and tools to help him shoot better video. We've compiled a list of cool gifts for dad.
What to consider when shopping for cool Father's Day gifts for videographers
Dads shoot video for all sorts of reasons (not just to bug their kids). They might have an ambitious project like a documentary that explores your family's history. Or maybe they just want to record a child's music recital. Maybe they like traveling and want to capture the atmosphere of a new city. Every shooter is unique, every shoot is unique, and when looking for dad gifts, it's important to know what interests the dad who'll be receiving it. 
Consider camera equipment that works across a range of situations, or that adds functionality to the gear your dad already has. Or help him improve as a videographer by giving him camera gear that lets him explore new techniques and experiences. In the end, if you shop with an eye toward improving his videography and helping him explore his creativity, you're sure to make him smile.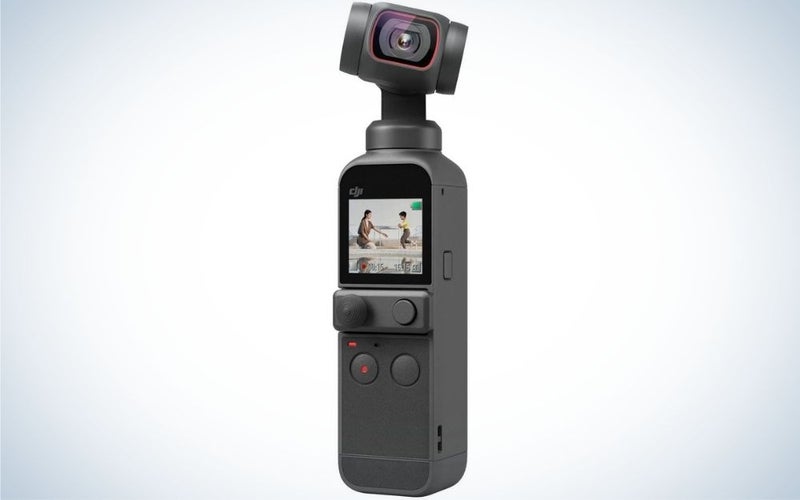 Moving cameras are staples of filmmaking, and they make any video look more slick and professional. They're also a lot of fun to shoot with, whether you're following someone through a scene, chasing your kid down a sports field, or just walking through a building and showing off the architecture. DJI's handheld gimbal stabilizer combines a powerful 4K camera with a small, three-axis motorized gimbal that captures beautiful images while avoiding the dreaded "shaky-cam" look. The camera features a robust 1/1.7-inch sensor, and a wide, 20mm f/1.8 lens for sweeping shots even in low light.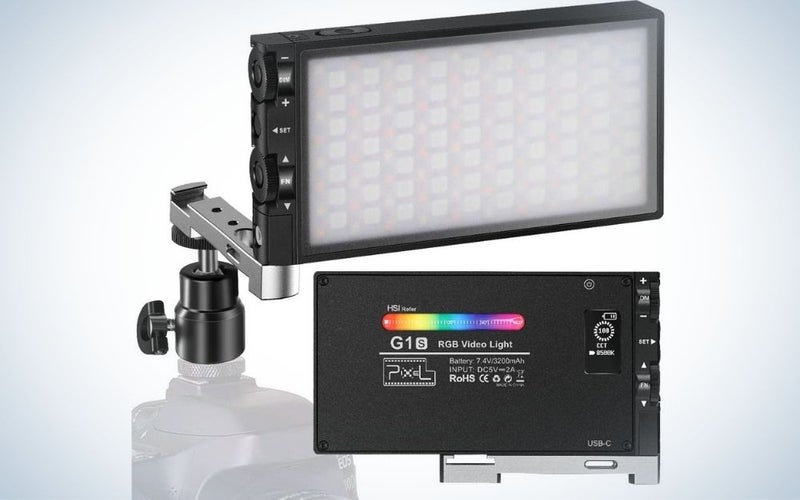 Dad can't shoot what he can't see, so an on-camera light is a handy addition to any camera kit. Pixel's G1 is a small, lightweight LED panel that not only produces multiple temperatures of white light from 2500 Kelvin (warmer) to 8500 Kelvin (cool blue), it can also saturate subjects in a rainbow of pure color for fun video effects. The built-in, rechargeable 7.4v 3200mAh battery offers about 150 minutes of operation at 100 percent brightness.
Most cameras include monitors, but they're often small or lack the ability to tilt or rotate. Atomos' Shinobi touch-screen monitor is light enough to attach to a camera and provides a glorious 5-inch viewing field that supports 4K video via a convenient HDMI connection. The monitor includes software tools like peaking and magnification to help pull critical focus, and numerous scopes to keep track of exposure.
Cool Father's Day gifts for capturing better audio: Rode VideoMic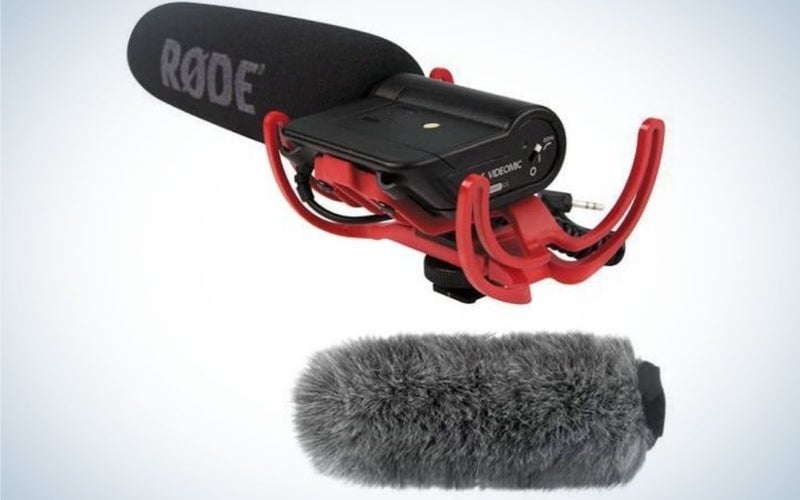 Most on-camera microphones are terrible. If the dad in your life is trying to shoot an award ceremony, music recital, or birthday greeting, he can up his game by adding a nice shotgun microphone to his camera. Rode's VideoMic features a super-cardioid polar pattern that rejects audio from the sides for increased clarity, and includes an integrated shock-mount to avoid the sounds of bumps and other movement.
Cool Father's Day gifts for making cinematic moves: Neewer Camera Slider
Sixteen inches might not seem like a very long trip, but when shooting videos, it's enough movement to shift perspective and add drama for a professional look. Neewer's slider is a lightweight, portable way to give your camera—whether dad shoots on an iPhone or a DSLR—that cinematic glide. The camera mounts to a sliding plate that rides on carbon-fiber rods. Or, put a tripod head on the plate so dad can combine slides and tilts or pans for even more movement. The unit comes with a travel back and only weighs 33 ounces, making it perfect for shooting on-the-go.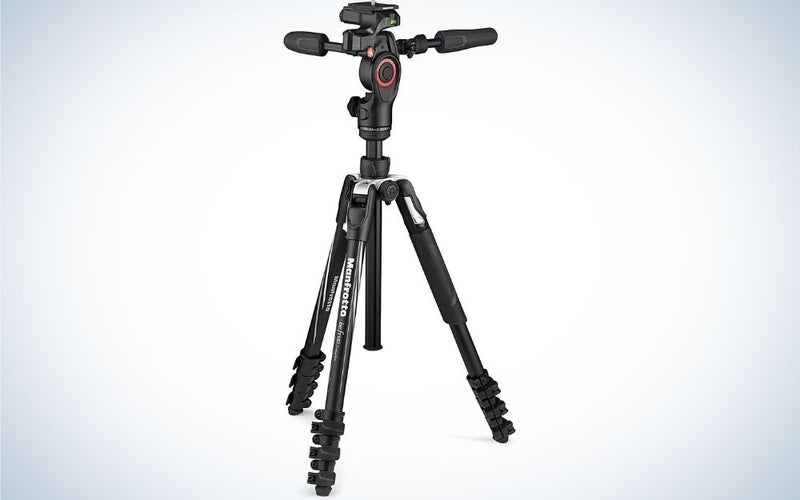 Tripods are vital pieces of camera equipment, and they've been helping camera operators get locked-down shots since Lumiere's days. At a compact 15.75 inches when closed, Manfrotto's Befree tripod is perfect for traveling, hiking, or family gatherings where dad doesn't want to bust out the full-size tripod. It features a three-way fluid head for maximum control and its fluid drag system helps ensure smooth camera movement.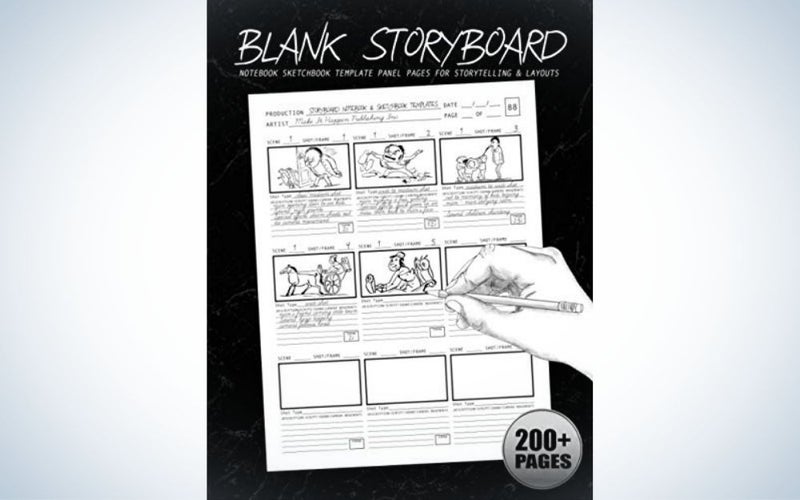 Make it Happen Publishing Inc.
If dad's the kind of person who likes to plan out his shoots, nothing beats a storyboard notebook. Each of the 200 pages features nine, 16×9-spaces to sketch out a scene, with space underneath for notes on the shots. The convenient 8.5-inch by 11-inch pages can be easily removed and stored in a binder as production moves forward.
A quality camera bag is a videographer's best friend, helping to transport all that delicate, valuable equipment in safety and comfort. Neewer's case holds two full DSLR bodies, plus lenses and any additional accessories. It converts from a backpack to a wheeled bag for convenience, and the internal, padded velcro dividers can be easily reconfigured to safely hold whatever type of camera your dad likes to use.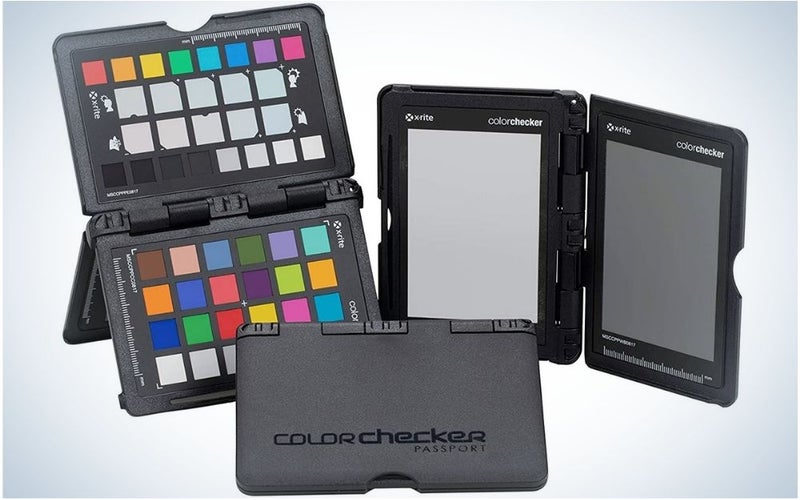 Most cameras include a white-balance function; by establishing what is and isn't "white," the camera can more accurately reproduce all the other colors. It's not foolproof, though, and that's where X-Rite's ColorChecker comes in. The product includes an industry-standard color reference target, as well as grayscale cards that help in setting exposure. It all folds up in a protective case that slips easily into a camera bag so dad's got it every time he shoots.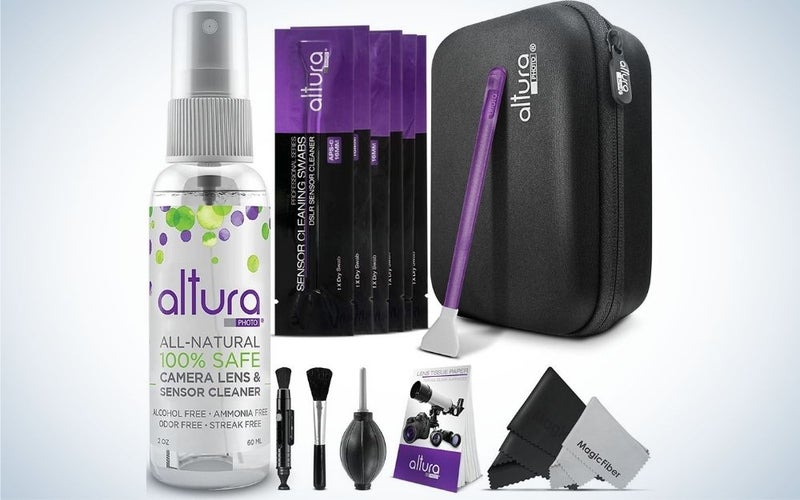 Specialty equipment requires specialty cleaning tools to maintain optical quality and great operation. Altura's cleaning kit comes with a special lens solution that won't ruin delicate optical coatings, lint-free wipes to remove smudges, swabs for getting into tight spaces, and a blower for removing pesky dust motes from the lens. The kit comes in a travel case so dad never has to use the corner of his T-shirt to wipe down a lens again.  
The final word on finding cool Father's Day gifts for videographers
Videographers never run out of new gear to buy, which is why they're so easy to shop for on Father's Day. By keeping in mind your dad's video interests, and thinking carefully about where and how he likes to shoot, you'll never need to scramble for last-minute Father's Day gifts again. Camera bags, video lights, microphones, camera monitors—they all make fantastic additions to your favorite director of photography's kit bag. And by zeroing in on his hobbies, you'll show you've really thought about what makes him happy. Does your dad also like to work up a sweat? Here's another gift guide featuring tech gifts for your favorite fitness enthusiast.
---
Popular Photography wants to help you find the most useful and expert shopping recommendations for the best gift ideas. Searching for more unique gifts? Check out more gift guides here: more gifts for dads, photography gift guide, and practical gifts.