Review: Olloclip Core Lens Set for iPhone 7 and 7 Plus
This small clip adds macro, super-wide, and fisheye options to the iPhone camera.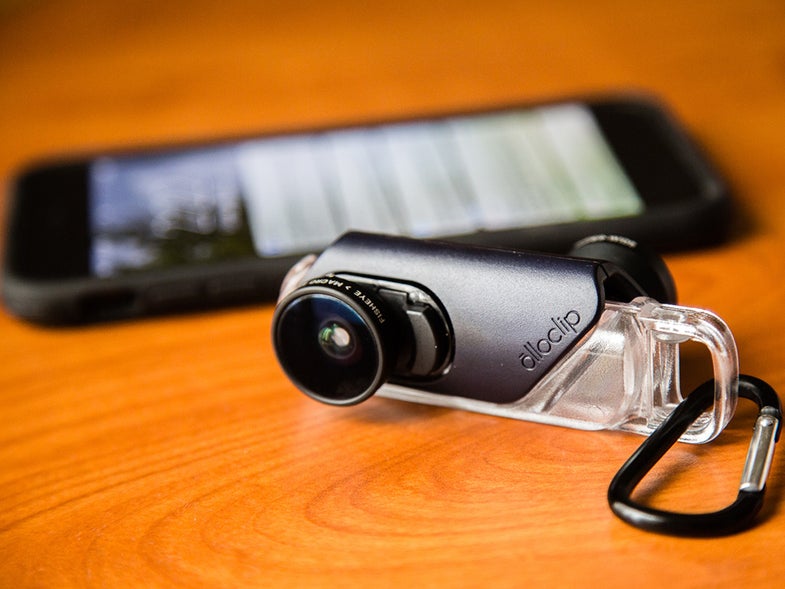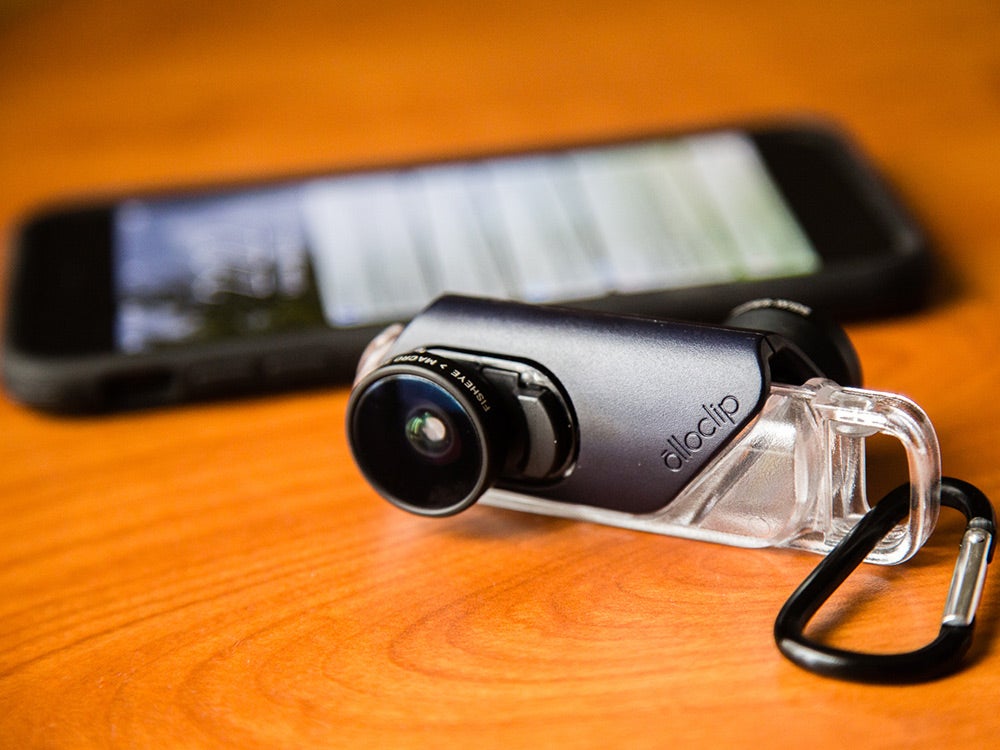 We may earn revenue from the products available on this page and participate in affiliate programs. Learn more ›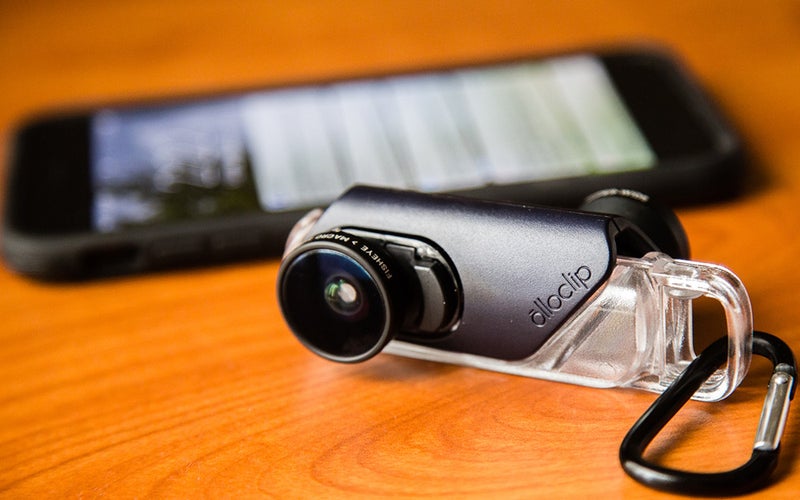 It has been a while since I last reviewed Olloclip's smartphone-specific lenses, but a lot has changed with the arrival of the iPhone 7 and iPhone 7 Plus. I spent some time testing the Core Lens Set with the iPhone 7 Plus.
What is it?
The Core Lens Set includes three different optics: Super-Wide, Fisheye, and Macro. The optics are attached to a new clip-on mounting system that's designed to mount flush to the phone even if you use certain standard iPhone screen protectors. The lenses also flip around in the mount so they can be used with either the regular wide-angle iPhone 7 Plus camera, or on the 56mm equivalent telephoto camera.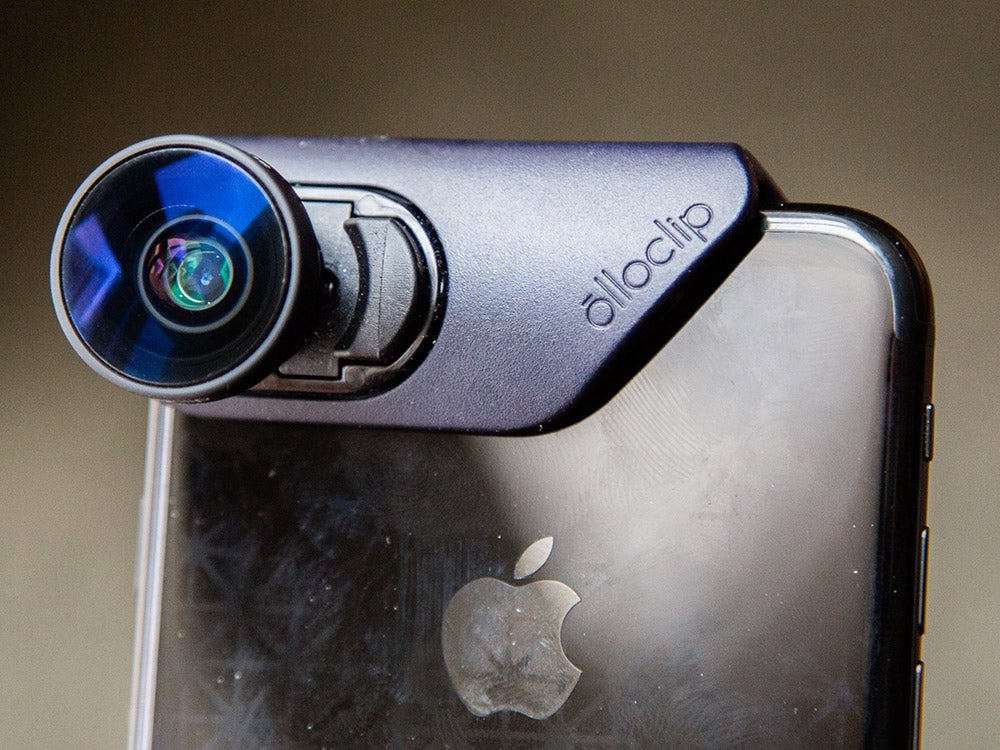 The whole package clips onto a plastic pendant that can then be attached to a lanyard or belt loop using a small carabiner. When the lens system isn't attached, the pendant can also be used as a small tripod, which comes in handy when trying to keep things stable or do other interesting stuff like shoot a time-lapse.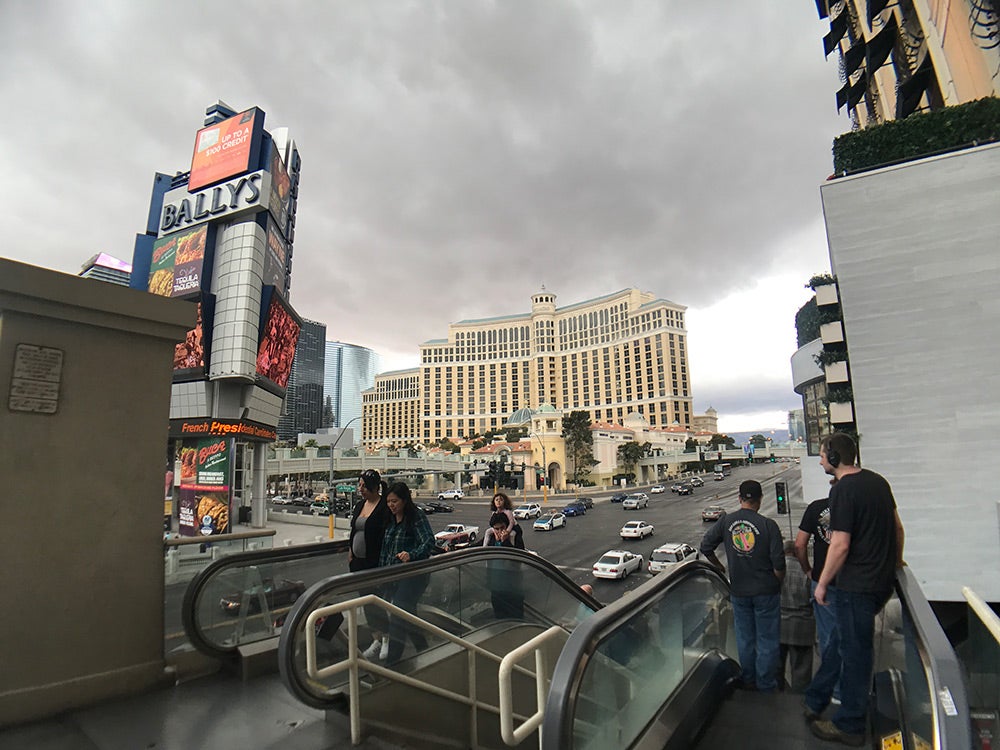 The Super-Wide
This four-element optic gives the iPhone's wide-angle camera a total field of view of 120-degrees, up from roughly 75-degrees. The difference is immediately noticeable, but not overly drastic like a fisheye lens. The barrel distortion is noticeable, but also correctable if you want to drag the photos into a more advanced piece of software. Overall, though, I don't find the look offensive. It has a very GoPro-like look about it, which is something I'm frankly pretty used to at this point.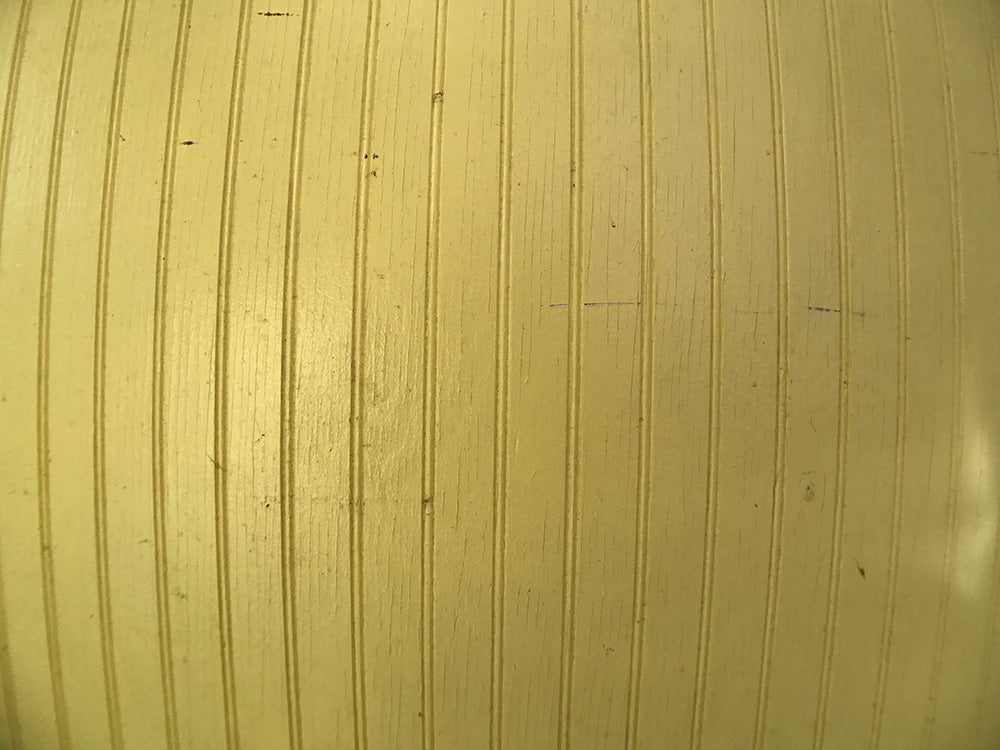 Despite the inevitable distortion, the sharpness around the edges and in the corners is pretty impressive, if not perfect. There is some vignetting as you might expect, but it's rather slight and easily removed during editing.
The lens does seem to flare a little more easily than the stock iPhone lens, but that's not unexpected with added optics. I found that it mostly happens when the sun—or another bright light source—is actually in the frame rather than just off the edge.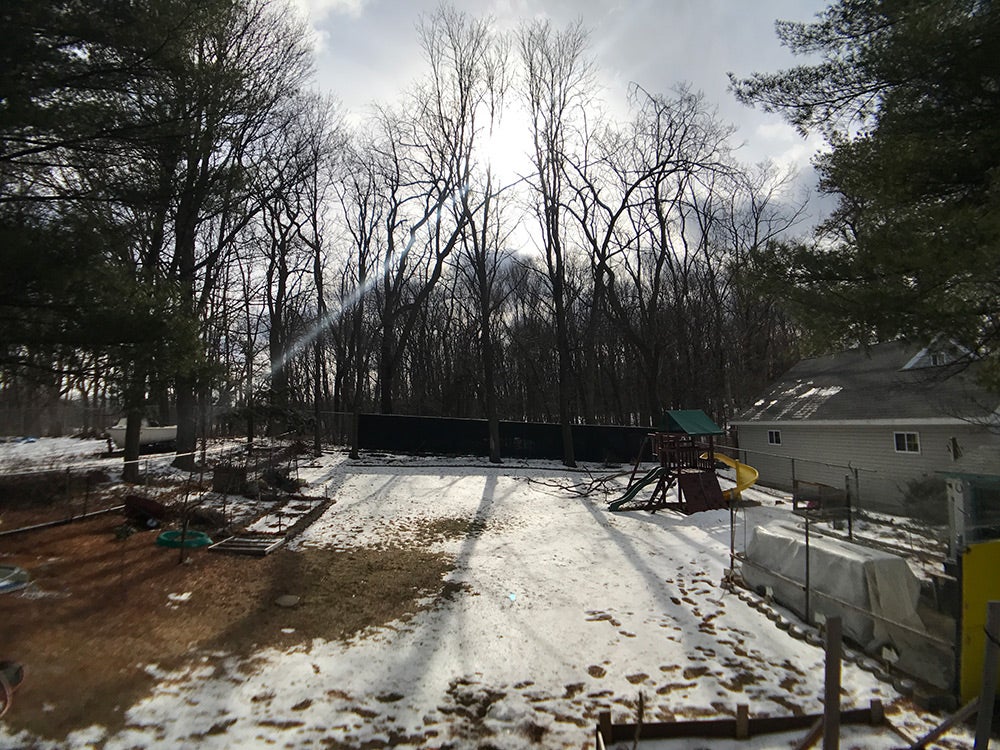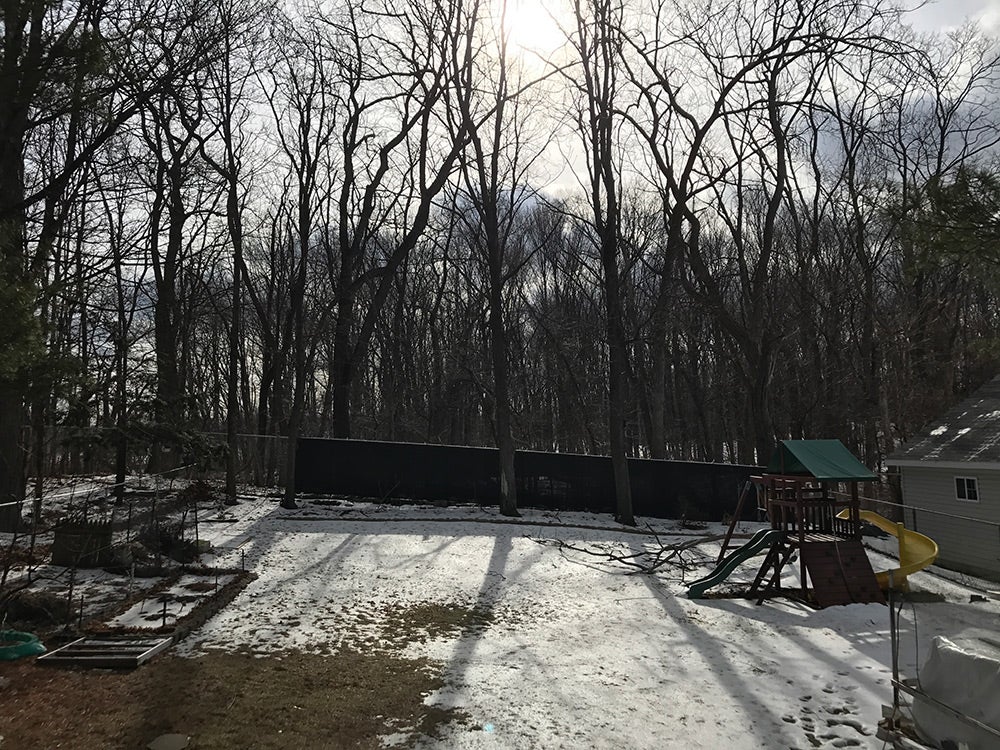 The 15x Macro
To me, this is where the Olloclip really shines. The 15x macro gets you extremely close, enabling photos that you just couldn't otherwise get without it. The dedicated Macro lens set comes with translucent lens hoods in order to make finding the focus distance simpler, which would be a nice addition here. The depth of field is so insanely shallow when you're that close that it's easy to get wrong.
I found the best strategy to be shooting short bursts when focusing super closely, that way you're more likely to have a frame that's in focus, even if your hand shakes a bit like mine does.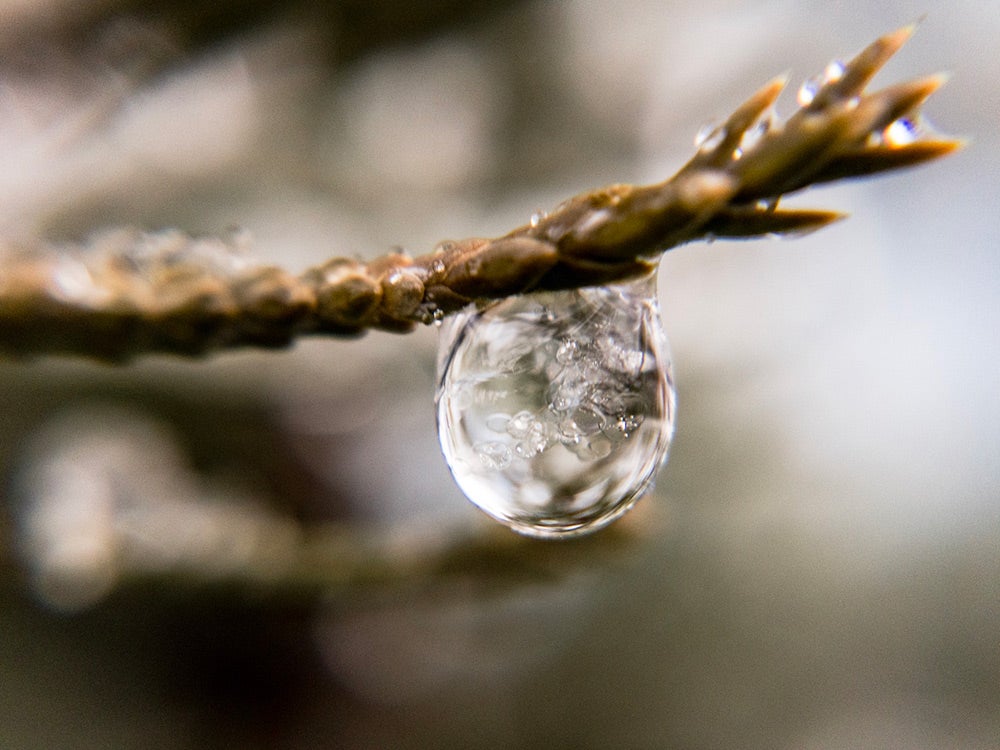 The Macro optics are very small and easy to keep clean, especially since it lives underneath the Fisheye adapter.
Even if you're not super into macro photography, being able to take this thing out and get a super close look at everyday objects is fun in and of itself. Kids go crazy for it.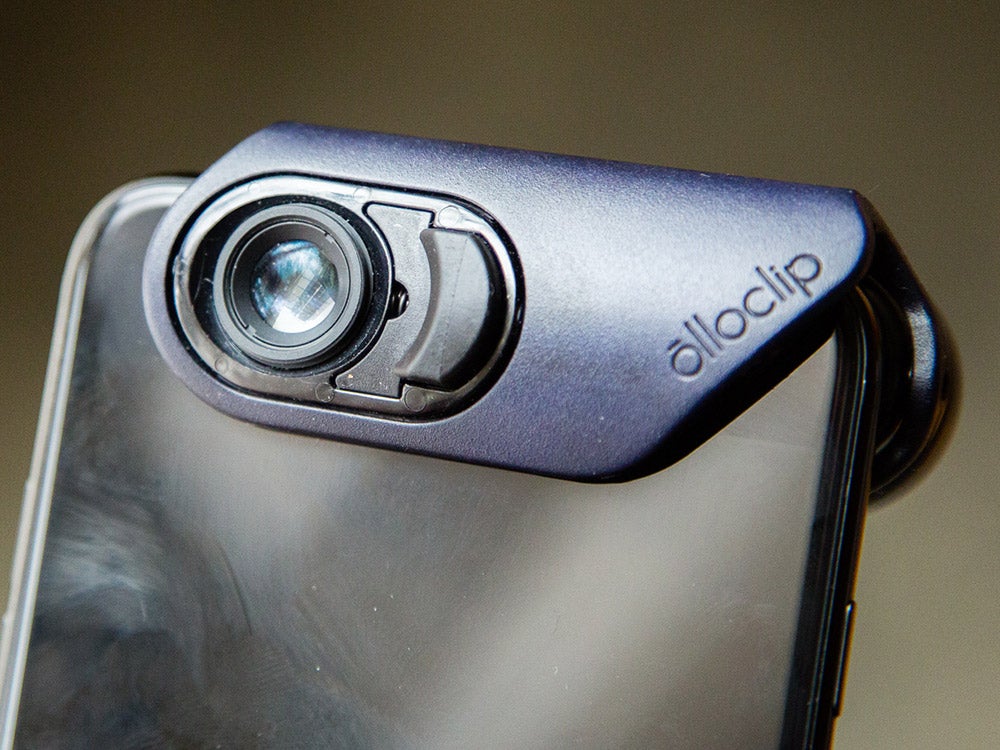 The Fisheye
Personally, I'm just not a fan of circular fisheye images. This optic produces a full 180-degree field of view, but it can't fill the whole frame, so you're left with a circular image in he center with black on the sides. It's tricky to keep your fingers out of the shot and everything is so distorted that it doesn't often seem very useful to me.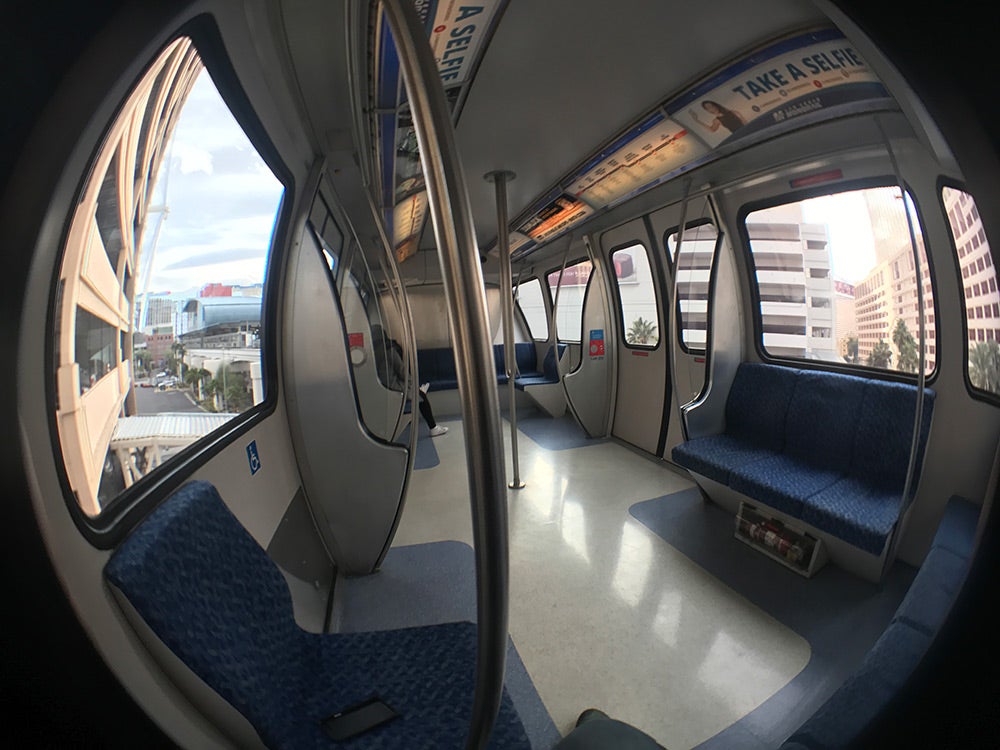 General observations
One of the tricky parts about using the Olloclip on the regular is keeping the glass clean. The caps fit snugly onto the optics, but they're also transparent and not attached in any way, which makes them somewhat easy to use. I would typically give the lens a quick wipe before taking a shot to prevent hazy images, but then again, that's something I do with my regular smartphone cameras as well.
The new clip-style mounting system is an improvement over the previous version because it's more versatile, but it's still unable to handle any kind of substantial phone case. It does work great with screen protectors, but my relatively thin Otterbox case was clearly too much for it to handle.
The reversible lens mounts are nice for the iPhone 7 Plus, but I didn't find a lot of uses for putting the optics over the 56mm telephoto lens. The macro has potential, but it's so hard to get a sharp image at that magnification that it's not very practical.
I like the carabiner clip system, which feels way more sturdy than I was expecting. After a short time, I wasn't worried about it falling off, even though my concern for losing the caps remained.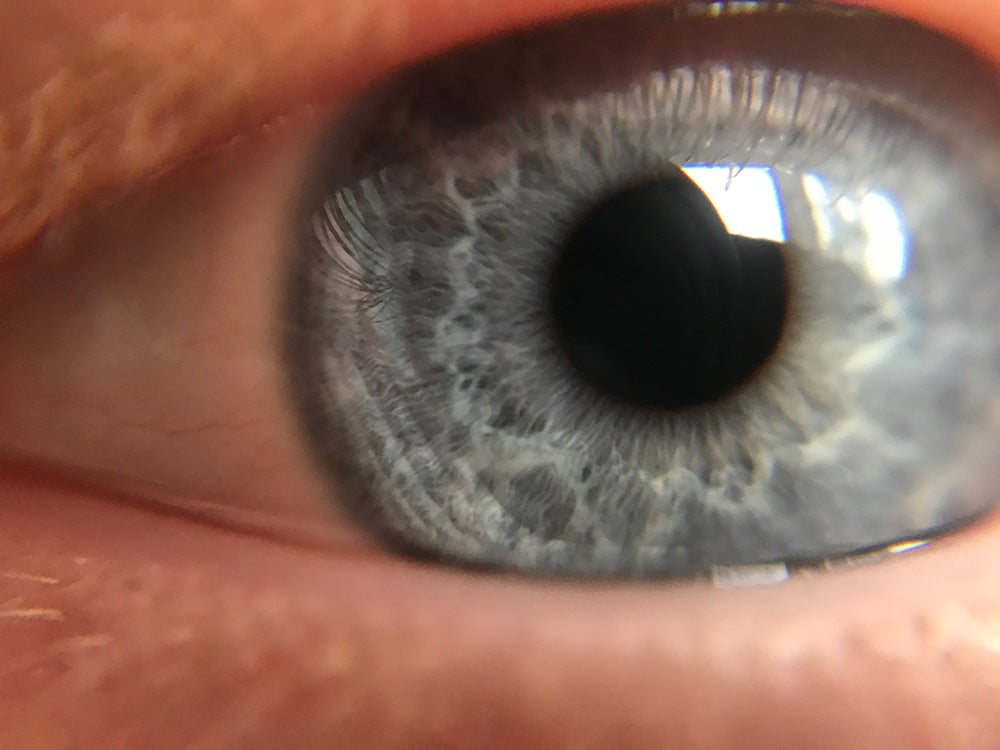 Conclusion
For $99, this lens kit absolutely allows you to do things that the regular iPhone camera can't, which is a big deal with so many people competing for Instagram likes. Both the Macro and Wide Angle optics come in very handy and got regular use, but the Fisheye may not be your cup of tea. Still, it's great to see the optical quality on lenses like this getting better all the time. Sharp corners and less distortion will always be welcome changes. And even if you don't create masterpieces with it, the flexibility sure does make it more fun.