Inside New York City's vanishing community of repair shops
Skilled fixers still service everything from cameras to denim.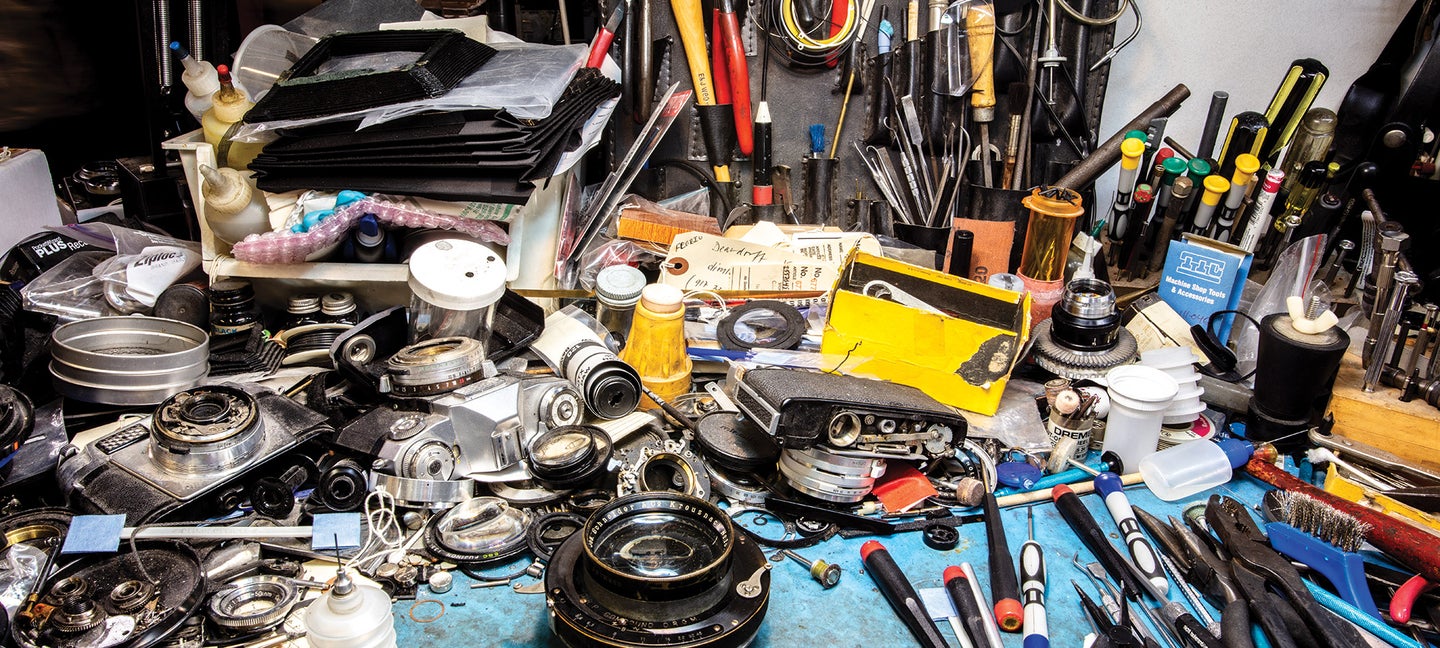 This story was originally published on Popular Science.
---
It has become increasingly difficult to fix the things you own. Tinkering with your gear or taking it to an independent repair shop—assuming you can find one—often voids the warranty. But device rehab wasn't always verboten. Communities of fixers still exist around the world, though their numbers are dwindling. In New York City, in particular, entire districts once dedicated to restoration have given way to stores, cafes, and apartments. Throughout the boroughs, skilled techs still toil behind closed doors, where subtle signs and sparse Yelp review pages belie their decades of know-how.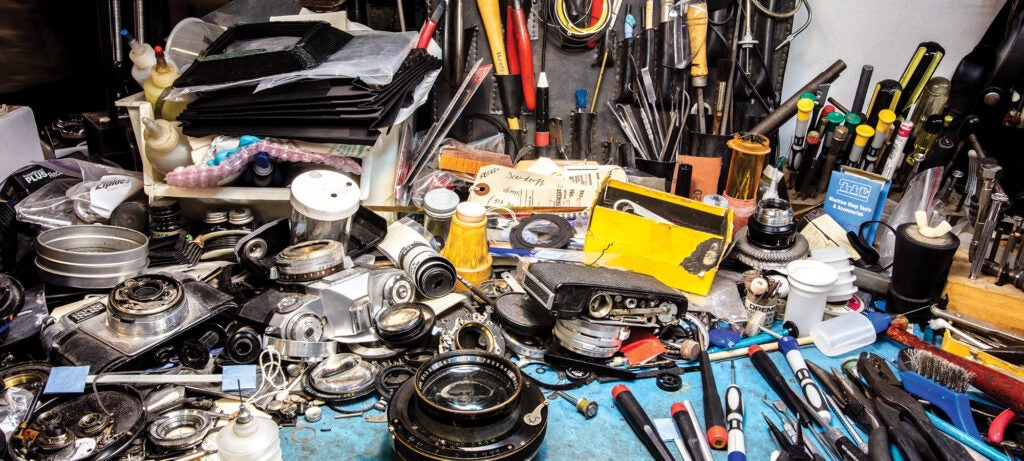 Shutter Island
Camera Doctor repair shop.
Husks of vintage film cameras and lenses litter this workbench at Camera Doctor. Owner and technician Frank Rubio has scavenged many of their components for repairs because manufacturers have either disappeared or no longer make replacement parts. When a piece like an odd-size film spool is so scarce that even the secondary market is out of stock, Rubio might hire a specialist to build one out of carbon fiber. The Midtown NYC shop fixes digital cameras, but an increasing share of its work is servicing classic shooters.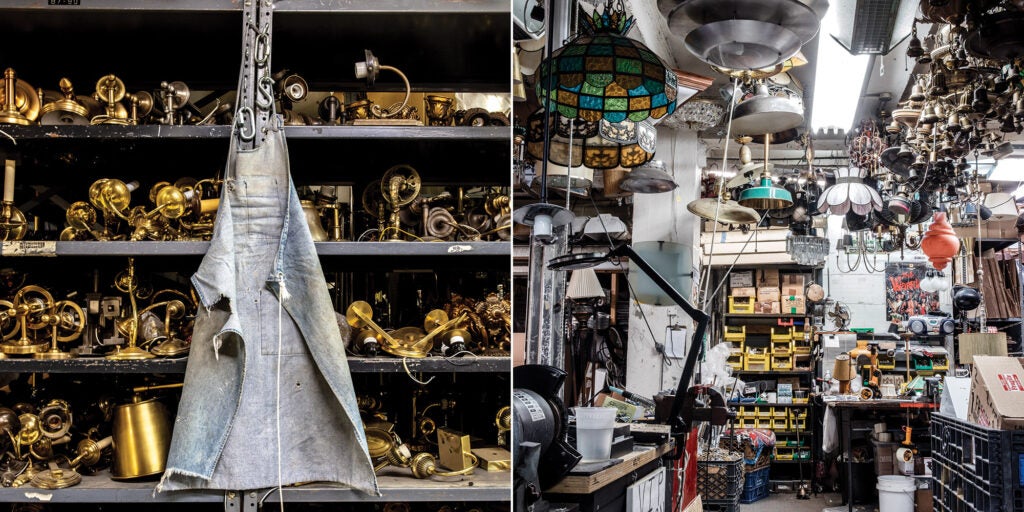 Light house
City Knickerbocker lighting repair shop.
Founded in 1906 by Russian ­immigrant Adolph Liroff, City Knickerbocker got its start converting gas-burning chandeliers and sconces into electric lamps. ­After more than a century, his family still runs the show, but the company has found a new niche. ­Today, much of its work involves lights destined for TV, movies, and stage productions. This breeds odd requests, including ­rewiring vintage streetlights, fabricating fixtures to match historical eras, or crafting new arms for antique ballroom chandeliers.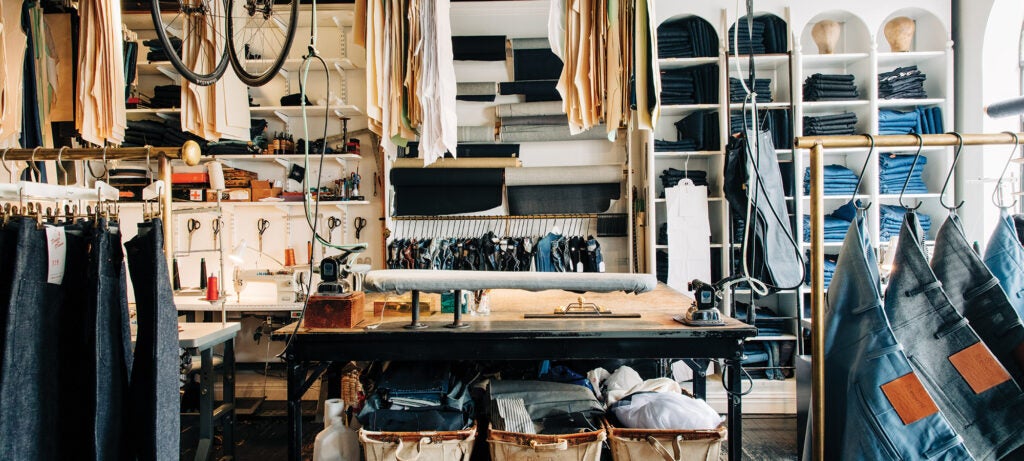 Jean genie
Loren Manufacturing Jean repair shop.
Jeans are not green. Manufacturing one pair can require toxic chemicals, dyes that decompose slowly, and 800 gallons of water. Loren Manufacturing, in Brooklyn, keeps old pants out of landfills. Its storefront sells jeans and its backroom is a denim hospital, where three workers use both modern techniques and old-school equipment. One person might smooth wrinkles with an industrial-grade iron, while another reweaves fabric to fix even serious tears—without adding any extra seams or ugly patches to the dungarees.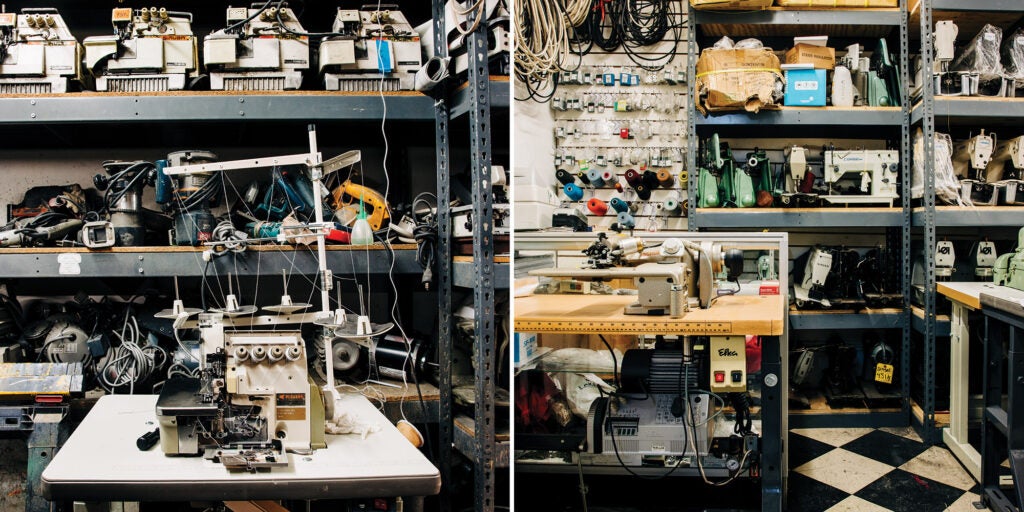 Rockin' bobbins
City Sewing Machine Corp repair shop.
Commercial sewing machines ­endure extended abuse on the regular: Their powerful motors hammer through tough materials like leather thousands of times per minute. It's high-impact work, and City Sewing Machine Corp. provides the maintenance and repairs that keep NYC's stitchers running for decades. The workshop sits at the end of a secluded hallway lined with ­fashion-​­industry vendors like fabric sellers and a dress-form-maker. Good luck finding the door: Customers enter through the back of a convenience store.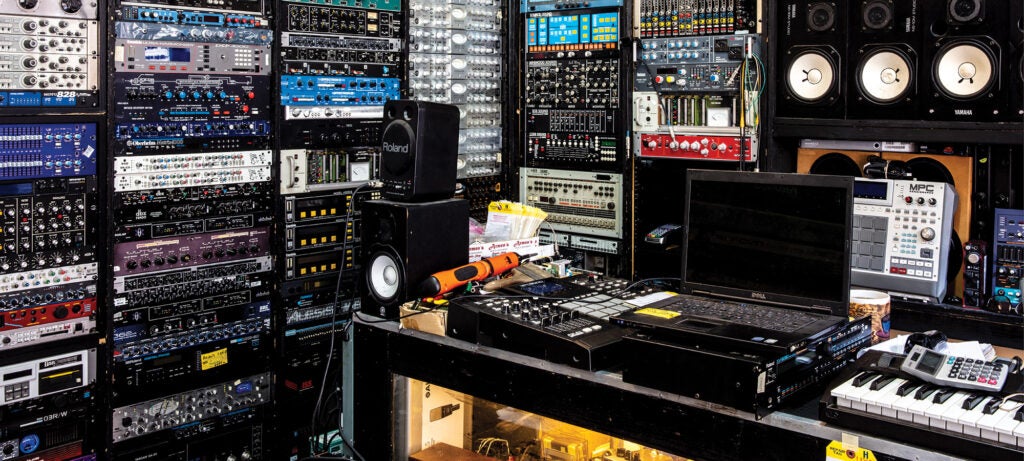 Synth lord
Armen's Musical Instrument repair shop.
Armen's Musical Instrument ­Repair once made its home in a building full of ­other fixers, but they were all evicted in 2016 when new landlords took over the property. Armen moved six blocks away, where he now keeps his door locked and sustains his business largely through word-of-mouth. Inside, walls of drum machines and ­synthesizers divide makeshift workspaces. ­Armen scavenges those stacks for parts or refurbishes the instruments for sale. Some stay in his collection. Only he knows which are which.
This article was originally published in the Summer 2019 Make It Last issue of Popular Science.