Random Object Lighting Modifier Challenge: The Decorative Candle Holder
What kind of photo can we make with this dragonfly-adorned tchotchke?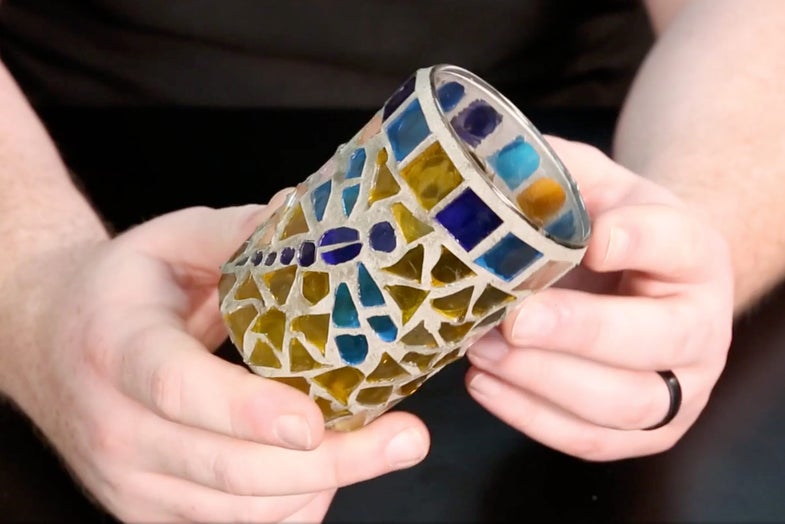 We may earn revenue from the products available on this page and participate in affiliate programs. Learn more ›
It's easy to get addicted to lighting modifiers. No matter how many you have, there's always a bigger soft box, a deeper umbrella, or a shinier beauty dish to taunt you from your online wish list. The truth is, however, that pretty much anything can be a lighting modifier, and that's what we're out to prove with our new video series.
The concept is simple: We're going to use weird objects to shape light in an effort to make an interesting picture. They won't all be winners and it's going to take a lot of trial and error (and gaffer's tape), but it sure seems fun so far.
Up first is a decorative candle holder, complete with a blue dragonfly on the side. I bought it for $.75 at a garage sale from a very nice older woman. Now, it's full of pens.
If you have suggestions for weird objects we can use, feel free to shout them out in the comments!