Review: The WANDRD PRVKE Camera Bag is a Crowdfunded Success
This backpack combines style and versatility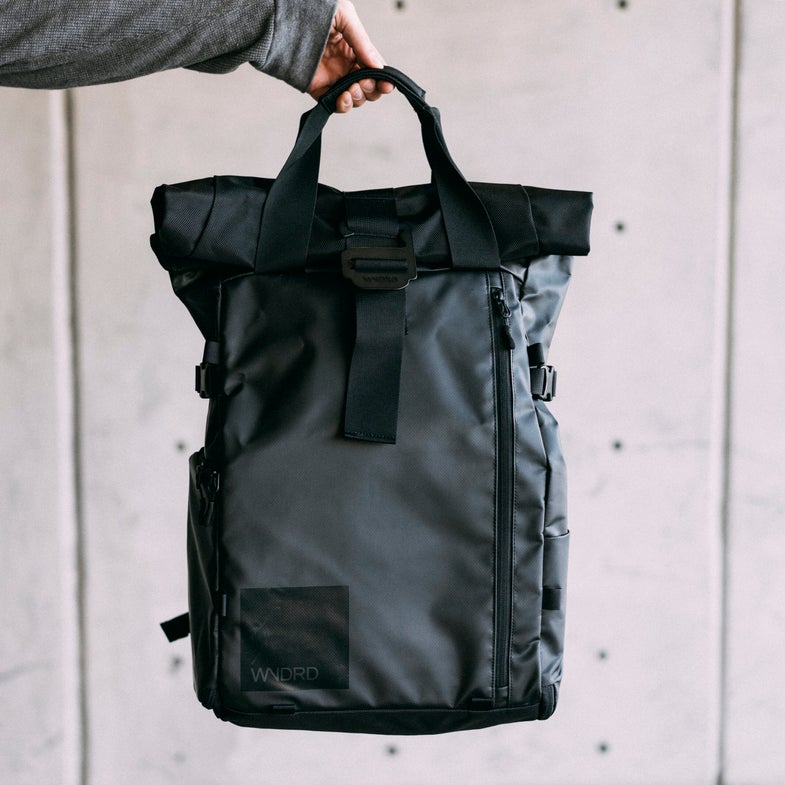 We may earn revenue from the products available on this page and participate in affiliate programs. Learn more ›
The WANRD PRVKE
The WANRD PRVKE
Produced under the WANDRD moniker by two enterprising brothers, the PRVKE ("provoke") camera backpack is a culmination of a successful Kickstarter campaign to produce a stylish and versatile alternative to hauling heavy camera and production gear.
The Utah-dwelling brothers, Ryan and Spencer Cope describe themselves as "passionate photographers and explorers," who sought to fill a gap they saw in the camera bag market. "[We] needed a pack that could effortlessly flow from photography shoot to commute, from the airport to interstellar travel," they said, all while "being ridiculously good looking" – taking a cue from Ben Stiller's pout-faced male model, Derek Zoolander.
Urbane yet durable, the bag is made from tarpaulin and nylon dobby whose roll-up top ensures both easy access and protection from the elements. Its zip-open, clamshell design allows full access to the bag's interior, which features a padded equipment cube. The cube itself is fully user-configurable with provided velcro dividers and the Cope brothers claim it can hold one DSLR body and up to eight lenses. Untethering the cube from interior of the PRVKE transforms it into all-purpose travel bag for short trips. Laptop and tablet computer storage inside the molded foam back panel is FAA-approved and designed to speed you through airport security with minimal hassle. Its integrated tripod support can as easily be used to hold a water bottle for long trips.
Some quick poking around the WANDRD bag reveals a number of small surprises – like its hidden sling-style camera strap and waterproof rainfly, tucked out of sight in a pocket on the bottom of the bag. Tiny but powerful magnets in the PRVKE's two handle straps lock together when the bag is closed for convenient carrying in transit and a small, zippered compartment is even hidden in the base of padded back panel for storing passports, cash and memory cards away from prying eyes.
In its initial configuration, it took a minute to set up the bag to accommodate the gear I intended to stuff it with, but after the bag's interior was properly arranged, it was a pleasure to use. Despite the many pounds of gear crammed into the PRVKE, it remained remarkably comfortable to wear, thanks to its wide, padded shoulder straps, chest harness and waist belt. While larger than bags I'm accustomed to wearing, it felt smaller than a hiking bag but just as supportive. While the WANDRD bag successfully fuses the aesthetics of waterproof biking roll-tops like those from Ortlieb and Chrome with the needs of pro camera backpacks, I wouldn't recommend taking this one out on the bike path without a light on it. The bag ships in a very fashionable all-black that looks great but doesn't offer much in the way of safety as it is without reflective material of any sort.
At $270, direct from Wandrd.com, the PRVKE doesn't come cheap, but for those looking for a versatile, stylish bag that can pull its weight on a location shoot, the price right.
The WANRD PRVKE
Front view
Premature Baby Receiving Light Therapy
The WANRD PRVKE
The WANRD PRVKE
The WANRD PRVKE
The WANRD PRVKE
Dividing Stem Cell in the Brain