Pop Awards 2015: The Best Photo Gear of the Year
We choose the best new stuff we reviewed this year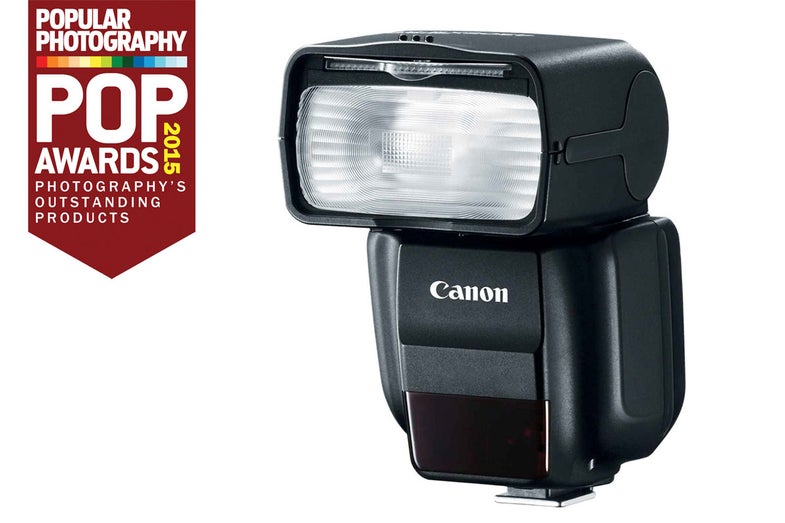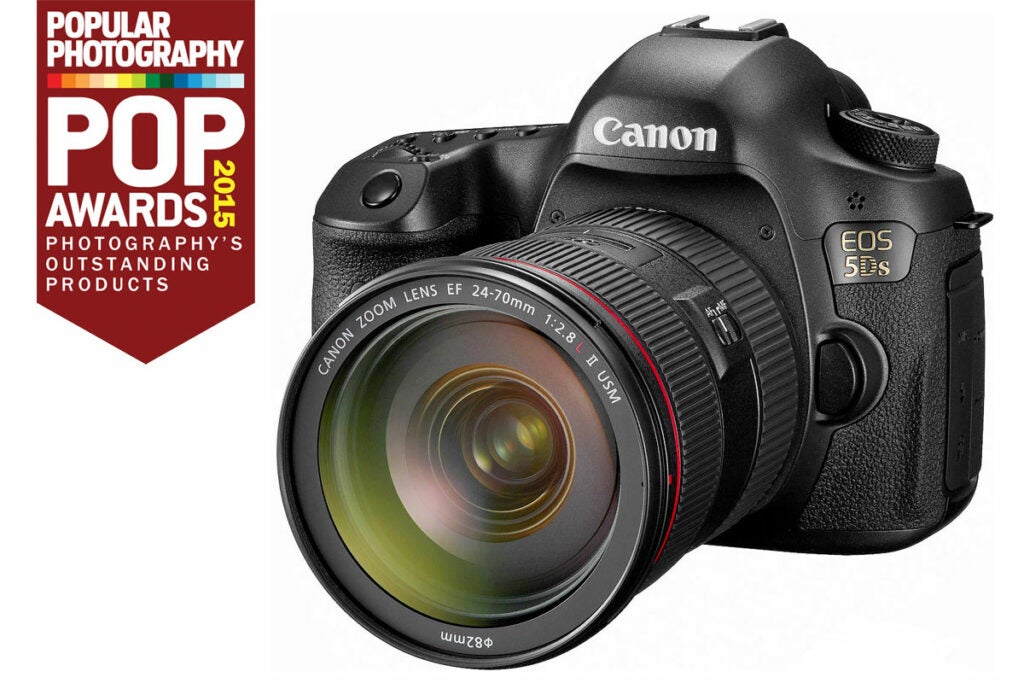 Redefining the limits of fine detail for the 35mm full-frame format, Canon's 5Ds delivers the highest 35mm resolution test result to come out of the Popular Photography test lab, and keeps noise well under control through ISO 1600. Add that the camera is weather-sealed, can capture bursts at up to 5 fps, and has 61 selectable AF points that provide very speedy focusing, and you've got one amazing DSLR.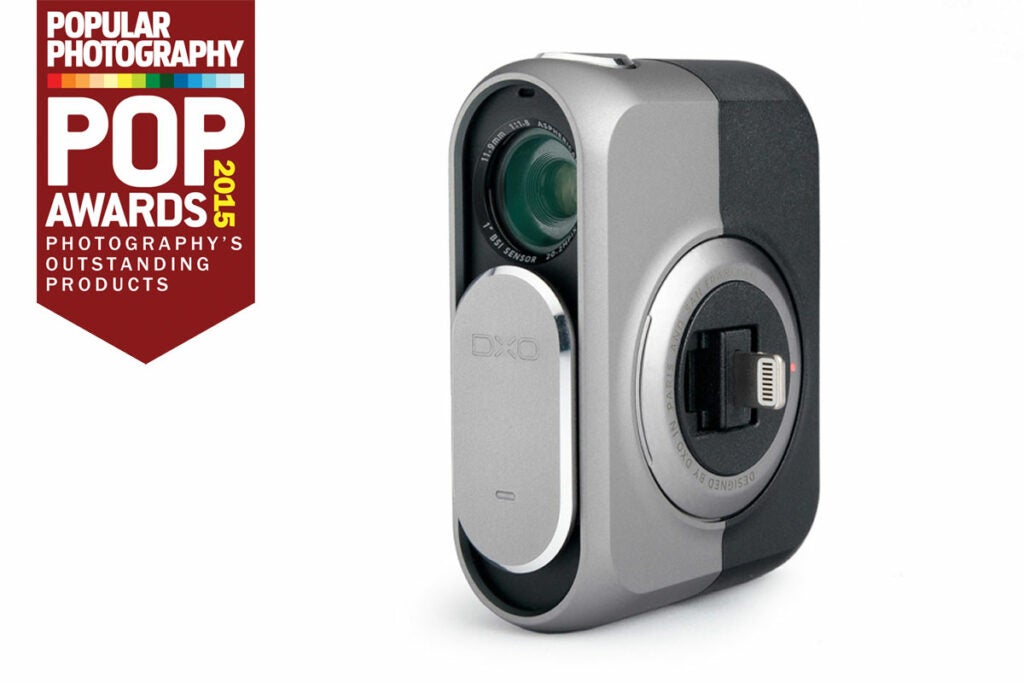 This small wonder (shown here paired with a phone so you can see how it works) turns your iPhone into a 20.2MP camera. A first for DxO, this pocketable camera is the go-to choice for the discerning iPhone photographer. We were impressed by its low-noise images (up to ISO 1600) as well as its color rendition and high contrast. Use its retractable Lightning connector to transfer JPEGs and RAW files to your iOS device with speed and ease.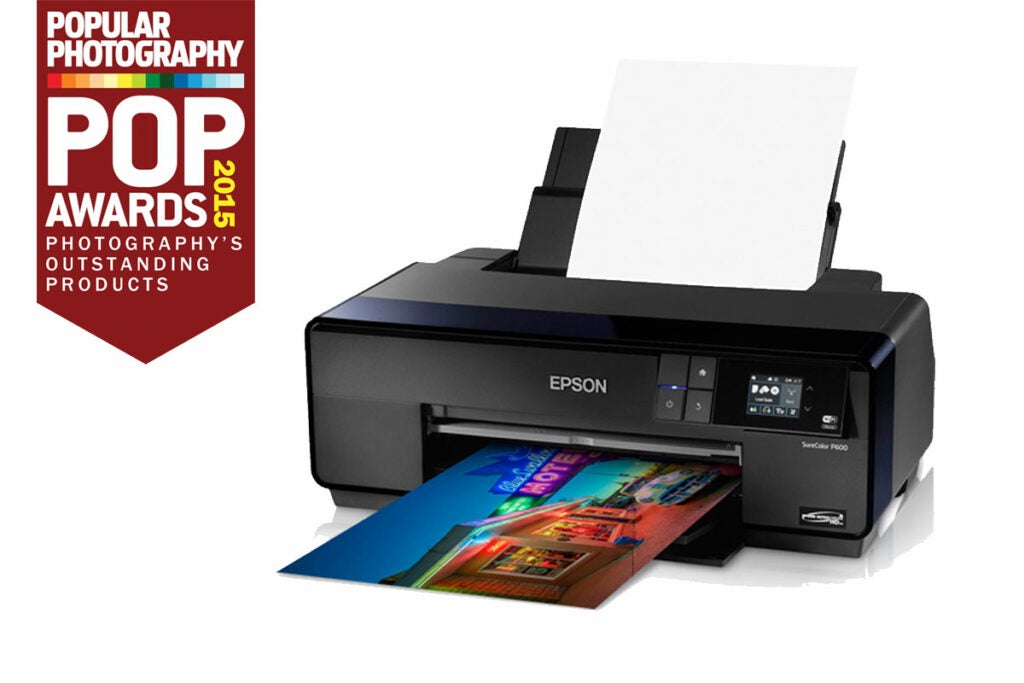 While retaining the best features of its predecessor, the Stylus Pro 3000 (such as the paper feed mechanisms and ink cartridge size), the P600 features the 
new UltraChrome HD inkset as well as extended print sizes (now up to 129 inches long). Most notably, this model introduced a 2.7-inch color touchscreen, making it a breeze to navigate through menu options.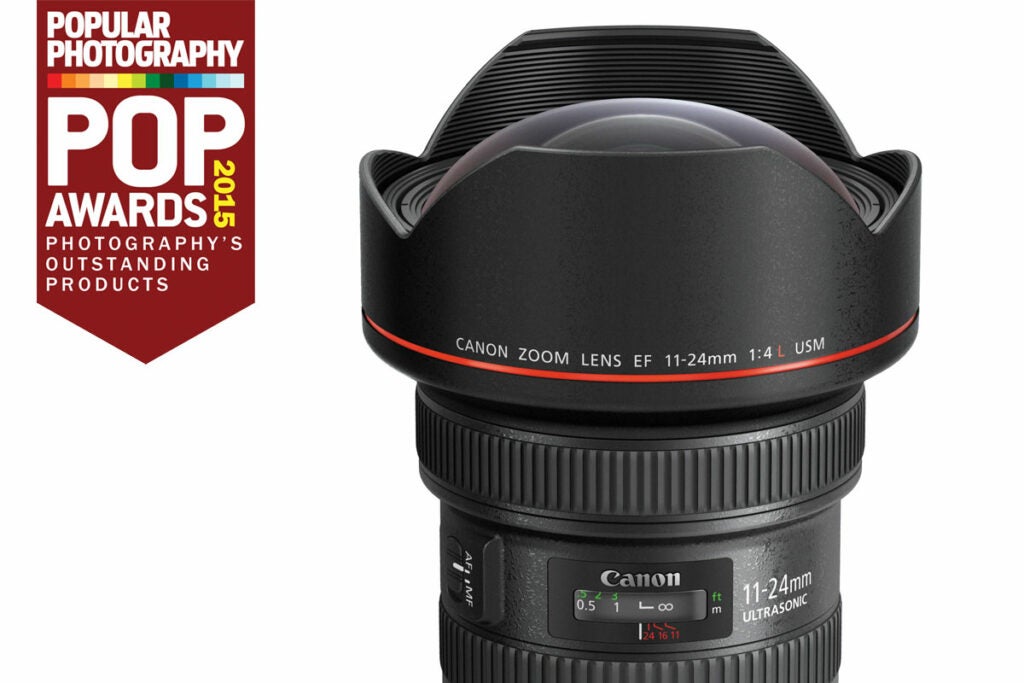 This is the widest-angle non-fisheye full-frame zoom in current production, and it aced every test we threw at it. With six specialty glass elements and three coatings for flare and glare control, it edged out its closest rival, the Sigma 12–24mm, with Excellent-range SQF scores at all focal lengths. It produced Visible-range barrel distortion at 11mm, but considering the lens is nearly a fisheye, that's acceptable. By 18mm distortion was in the Imperceptible range—our top designation. Like some f/1.4 ultra-wides, it foregoes filter threading; Canon provides a rear gelatin-filter holder, a nice touch for this 4.25 inch-wide diameter.
In 2015, Fujifilm continued to build 
out its APS-C lens lineup for its X-series cameras, and this represents the cream of that crop. With a great hand feel and smooth manual focus ring, the lens also provides easy-to-read markings that include a depth-of-field scale for all apertures—almost unheard of these days. It has superb weather sealing. And the maximum subject magnification is 1:4.3 at a very tight focusing distance of 5.75 inches—the closest focusing ultra-wide lens we've tested.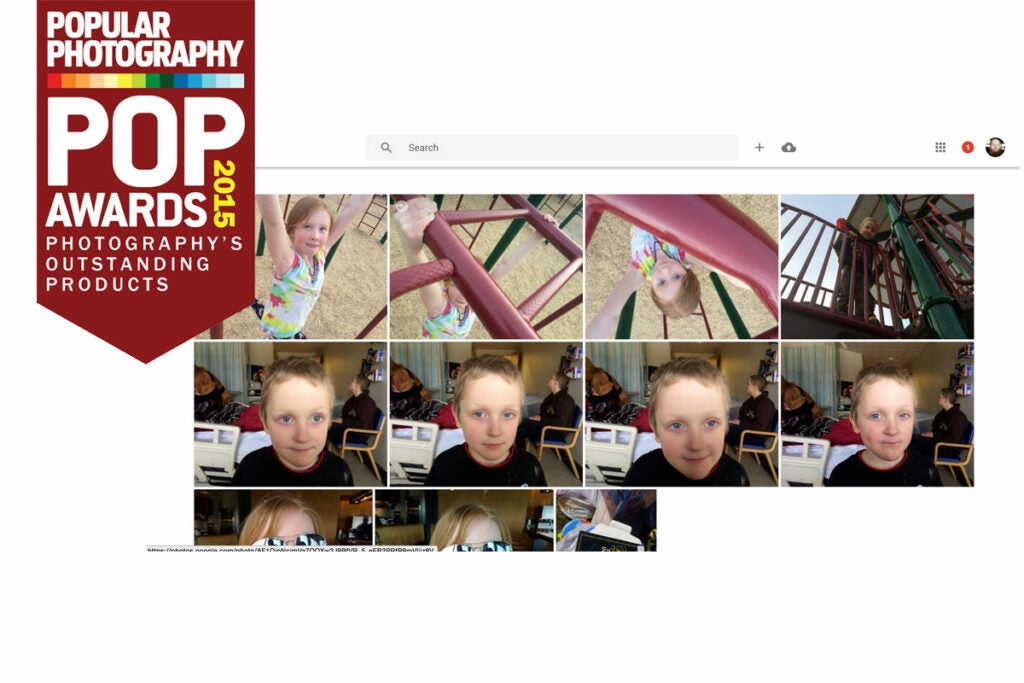 This unlimited, cloud-based photo storage provides the effective search capabilities you'd expect from Google. After 24 hours of post-upload processing, you can search for specific people, places, and things without having entered key words or tags. You can, for example, search for "dogs" and Google will quickly display your canine pix. If you want a specific dog, say a poodle, Google can find those, too. Multiple search terms are possible: "poodle" and "pool" will find—you guessed it—poodles near pools. You can view, edit, and share files across most digital devices.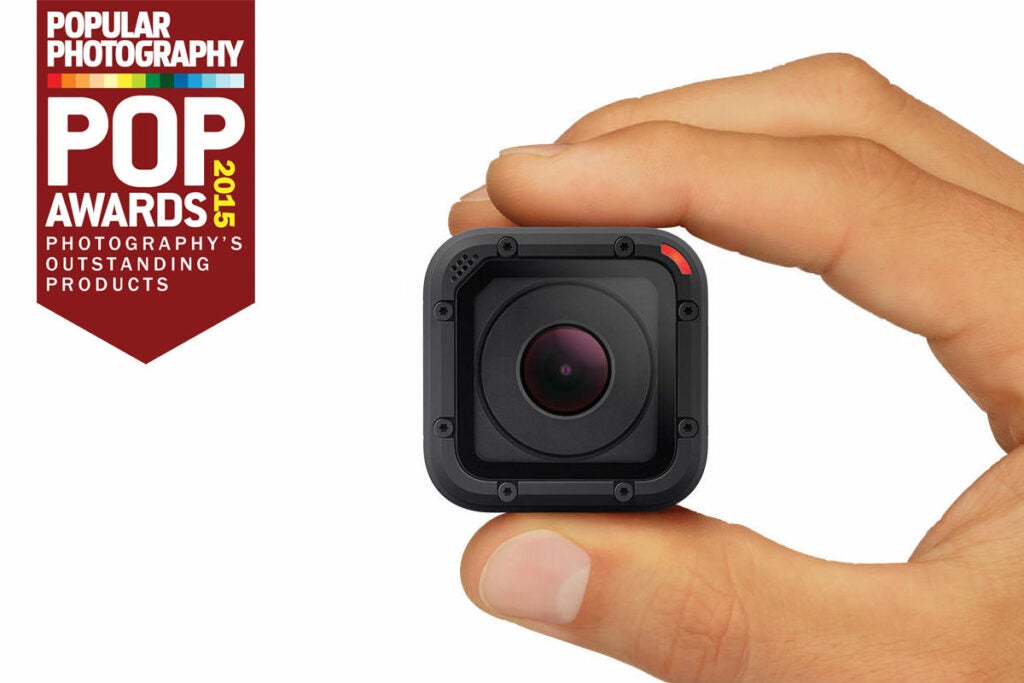 GoPro moves away from its very recognizable form factor with this new small, light, and powerful camera. Natively waterproof, so it doesn't need a case, this tiny tank shoots 1080p video at 60 fps and sports two microphones.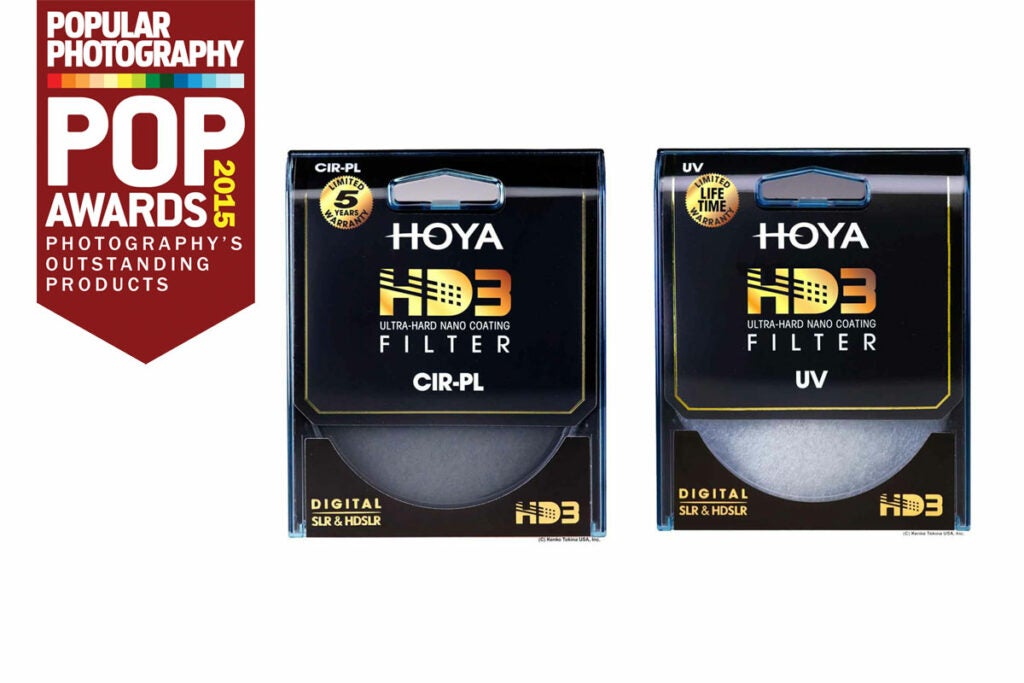 Don't leave your front lens element out among the elements—protect it with a filter. Hoya's HD3 filters have a 32-layer, ultra-hard nano-coating that makes them unbelievably tough. In both UV and Circular Polarizer types, these are also optimized for high-megapixel sensors and won't impede resolution.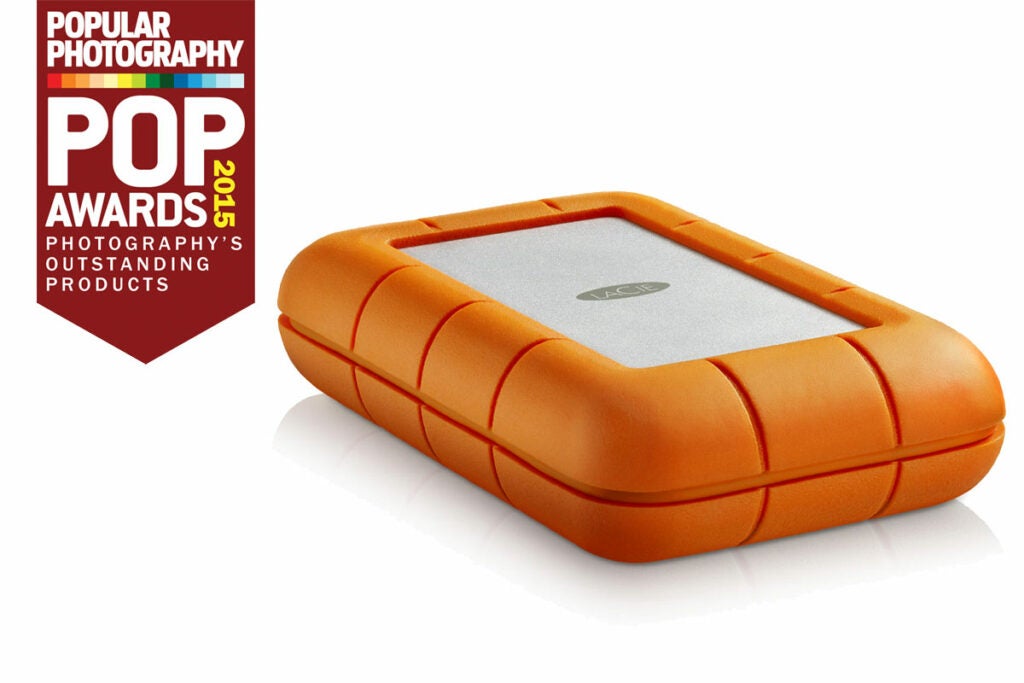 LaCie's rubber-wrapped rugged hard drives have been popular for a while now, and this year the company put its brightly colored bumper around a bus-powered RAID with a built-in Thunderbolt cable and USB 3.0 connectivity. The drives house two 2TB hard drives that can be configured in RAID 0 or RAID 1, letting you use it as a speedy 4TB or a self-mirroring 2TB data vault.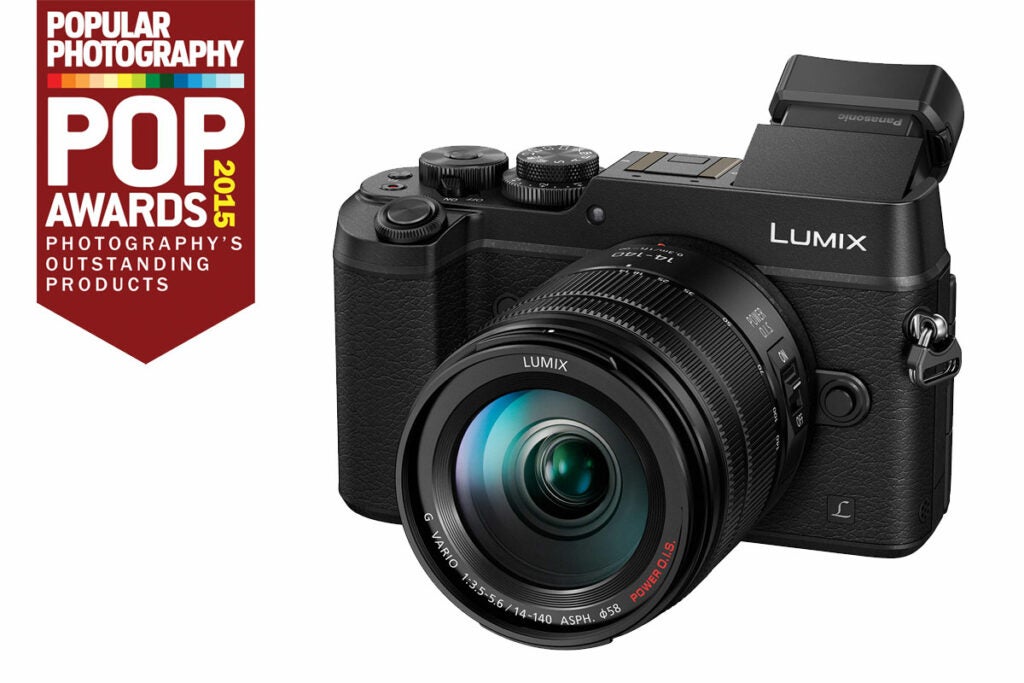 The first Micro Four Thirds camera body to use a sensor greater than 16MP, the GX8's 20.3 LiveMOS earns an Excellent rating in our lab test up to ISO 800. Most impressive is its noise performance. The camera doesn't reach an Unacceptable rating until its top sensitivity of ISO 25,600. Furthermore, it holds on to top honors with an Extremely Low rating up to ISO 1600. Meanwhile, its highly customizable touchscreen and hard-button controls make operation a joy.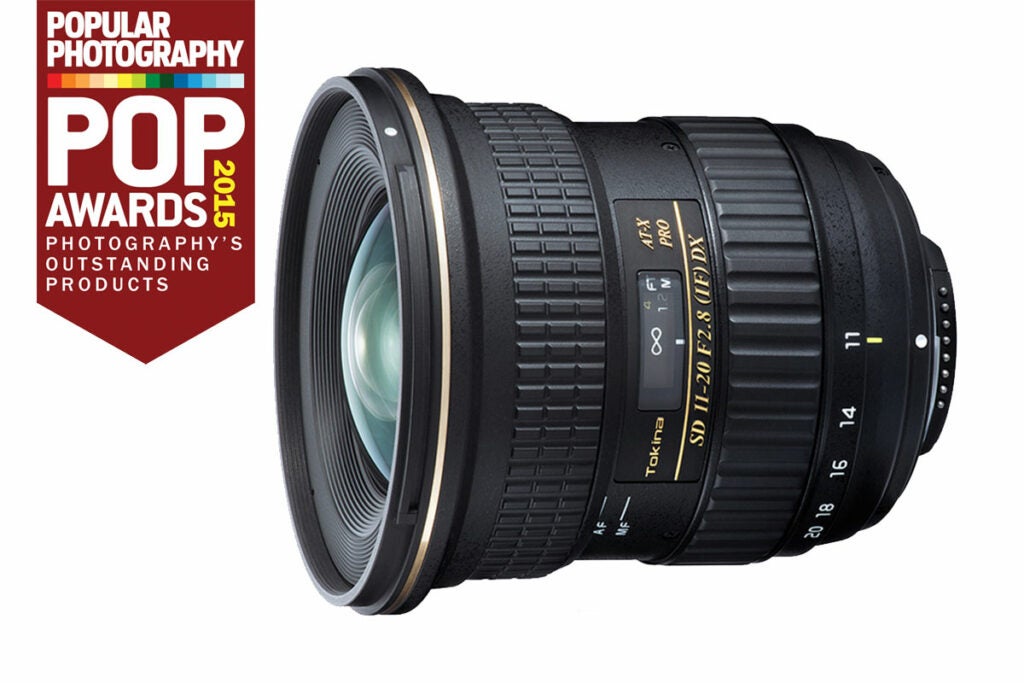 When the previous version of this APS-format lens—the 11–16mm f/2.8—was released in 2008, we gave it a POP Award. Now that the focal length has been expanded to 20mm, we like the new version even better. At 16 and 20mm we found only Imperceptible barrel distortion, a great result for such a wide lens. And there was no vignetting at those two focal lengths, either. At a nice price, this Tokina offers Canon and Nikon APS shooters a great option in an ultra-wide, fast zoom lens.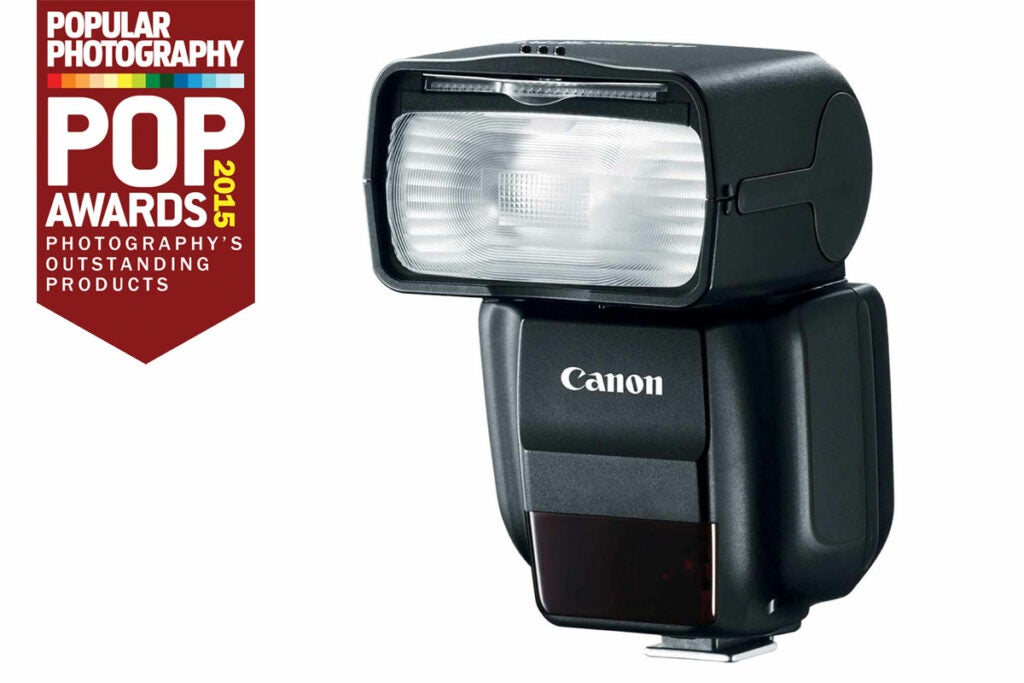 A major upgrade to the 430EX series of Canon mid-range flashes, this updated unit is loaded with pro-oriented features and accessories that will appeal to enthusiasts too. It's the first Canon flash at this price to offer wireless TTL radio control, and the first of any Canon flash to include a dome diffuser. In its wireless E-TTL II mode, it will operate in either Master or Slave capacities. The new icon-style LCD control is user-friendly and the flash head provides a wider swivel action, rotating 330 degrees, up from the 270 degrees of its predecessor the 430EX II.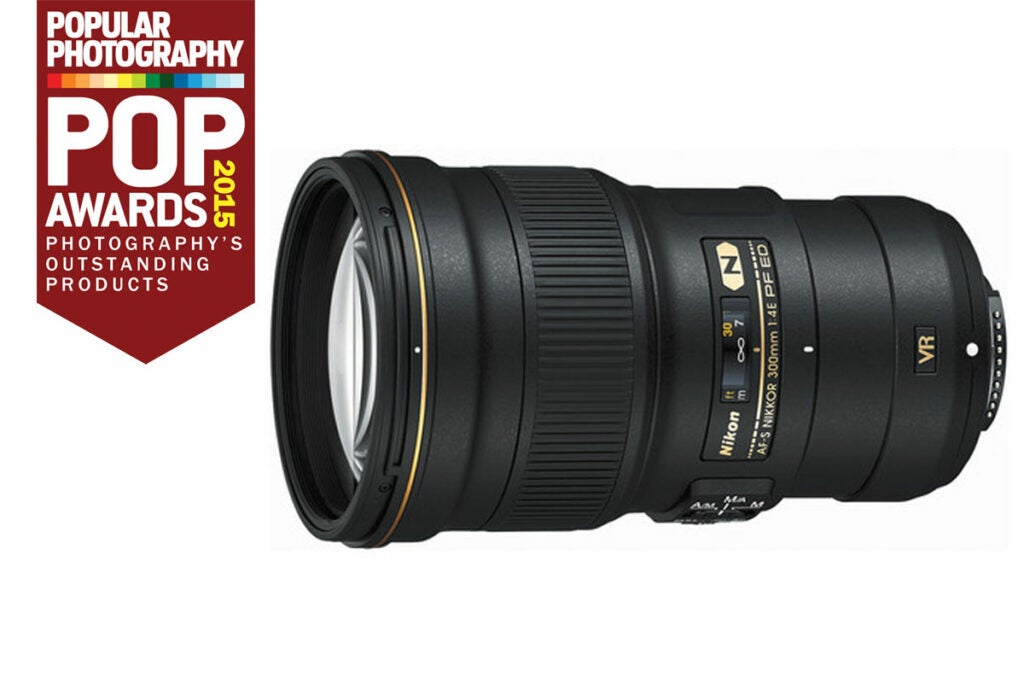 Although we have not been able to test its new E mount on our lens bench, we are impressed with the way this 300mm telephoto lens behaves in the field. Inside there is a Phase Fresnel element which enables it to be nearly the same size—and actually lighter than—Nikon's 24–70mm f/2.8. And the price makes it relatively accessible, too.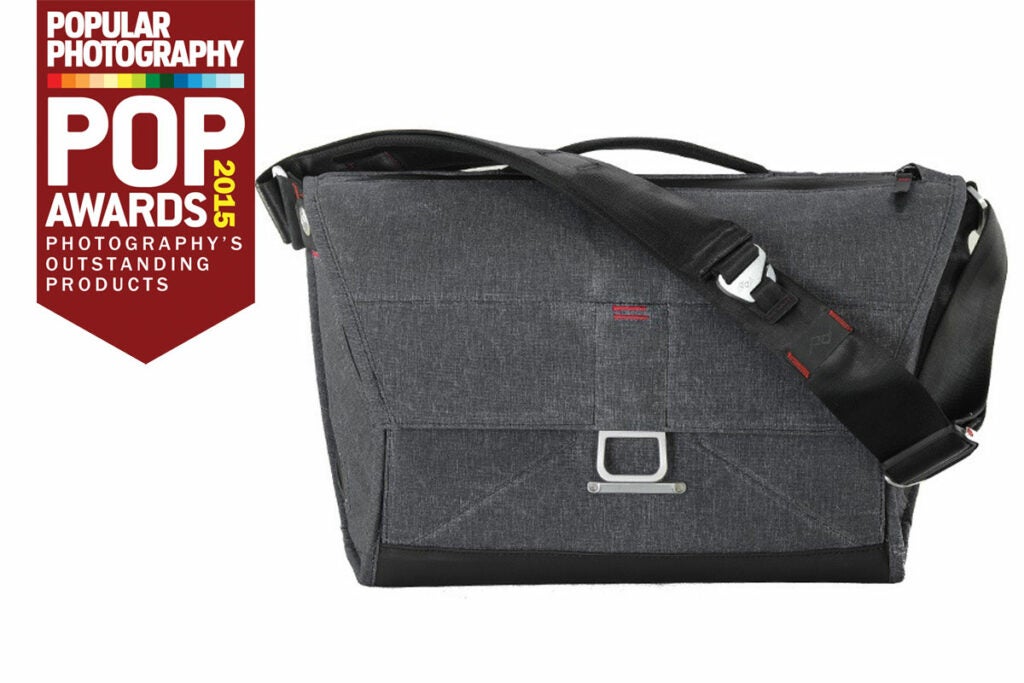 Stylish and highly functional, the Everyday Messenger is the first bag from Peak Design. It has attachment points on either side to let you attach the company's Capture clip camera mounts, and its FlexFold dividers let you customize the inside to hold plenty of lenses and accessories in addition to a camera. Those dividers eschew the very thick padding you find in many messenger bags without compromising gear protection, so the bag doesn't end up feeling too large. A unique latch on the front makes the bag easy to open and close with one hand.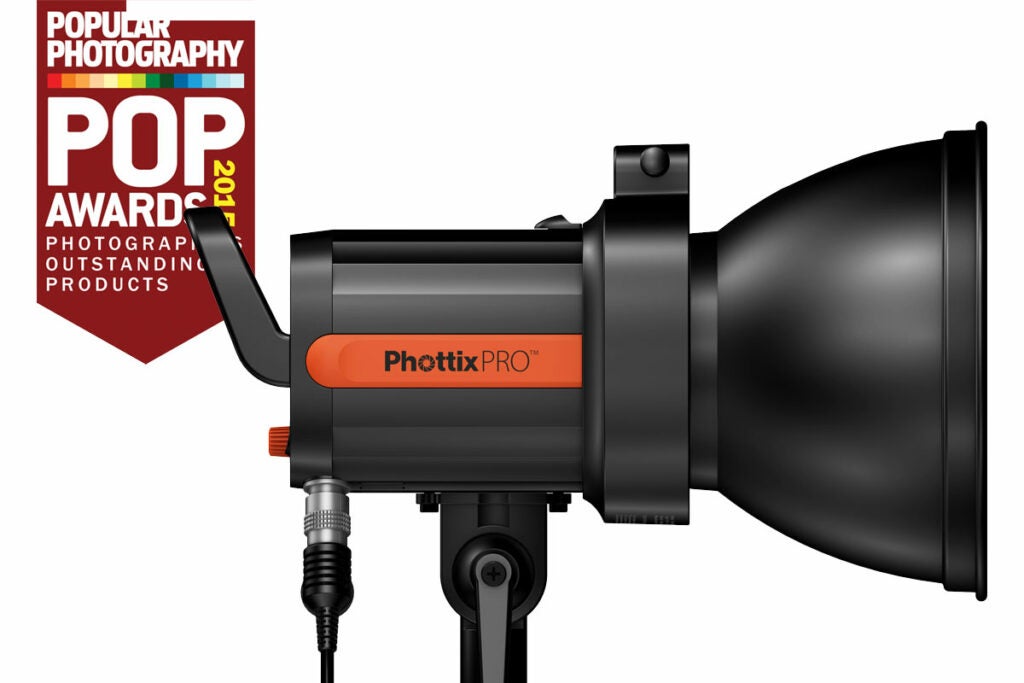 The first studio/location strobe with built-in receivers for wireless TTL control of Canon or Nikon systems, the Indra 360 also houses Phottix's own Odin system of wireless flash triggers. What wows us is the included Li-ion rechargeable battery that delivers up to 300 full-power pops per charge. Its maximum output is plenty for most uses, and it's compatible with DSLR flash features such as high-speed syncing to 1/8000 sec, second curtain syncing, flash exposure lock, flash exposure bracketing, and more.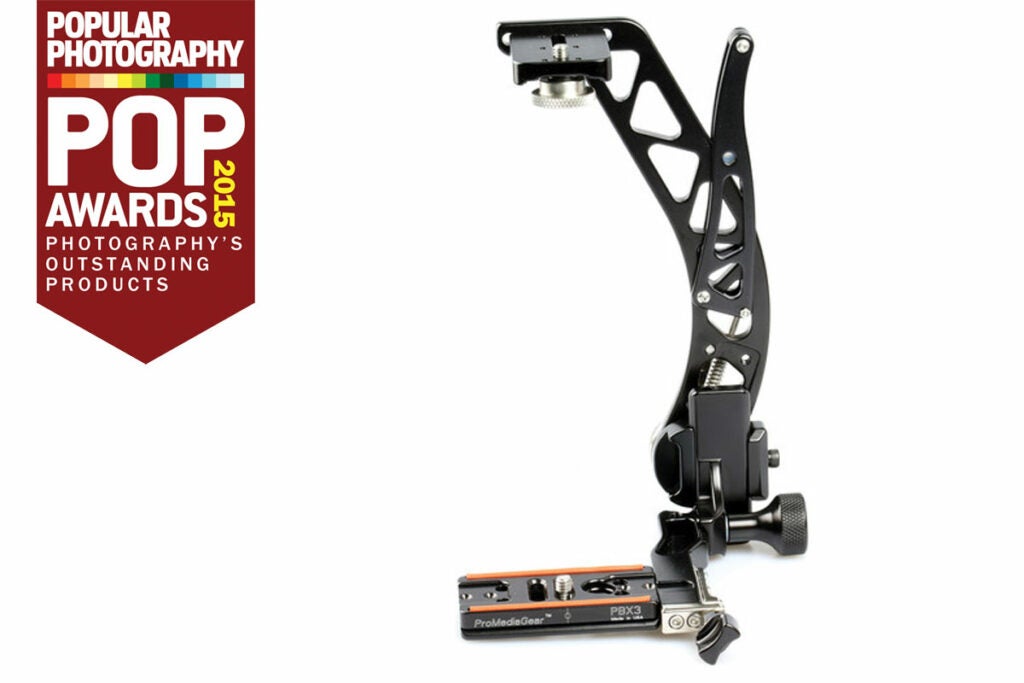 This flip flash bracket quickly and easily repositions a mounted flash above the lens when you reorient your camera from horizontal to vertical. Unlike other brackets with a similar feature, the Boomerang is light—1 pound—and compact though well constructed, making it more convenient to use than its rivals. It provides full access to most bottom-located camera battery compartments, the hex key used to attach the bracket is held by a magnet within the bracket itself, horizontal and vertical orientations are click-stopped for instant positioning, and it's available in five upbeat colors to make the bracket less intimidating to portrait subjects.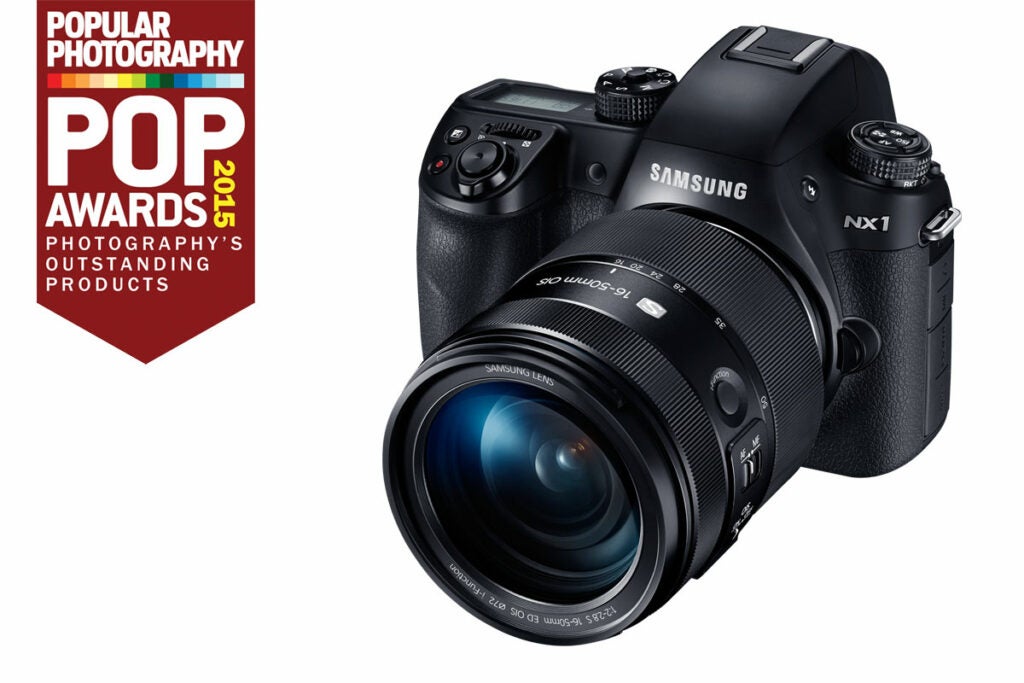 As the first consumer camera to include an APS-C-sized back-side illuminated imaging sensor, the NX1 breaks new technological ground. In our test lab, that translates into a Low or better noise score all the way up to ISO 3200. It will also let you capture bursts at up to 15 fps with continuous AF tracking for up to 70 JPEGs or 25 RAW frames before the buffer fills. Video enthusiasts should note that it can also capture 4K video at either the DCI standard resolution of 4096×2160 or the UHD standard of 3840×2160.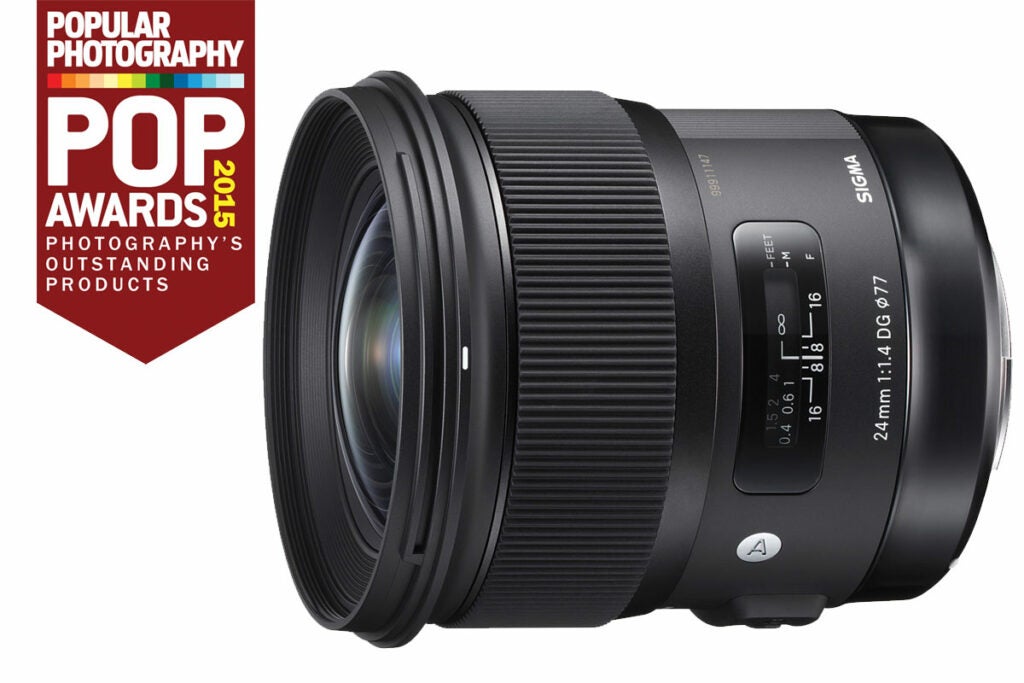 One of the best lenses we've ever tested, this full-framer was described by one editor as "over-the-top extraordinary." Its Excellent-range SQF numbers topped the comparable 24mm f/1.4s of Canon, Nikon, and Rokinon. At f/2, this was true even at magnifications up to 20×24 inches, an unparalleled feat. Distortion and edge vignetting control were also leading, with the one exception of the Nikon 24mm f/1.4, which beat it by a half-stop.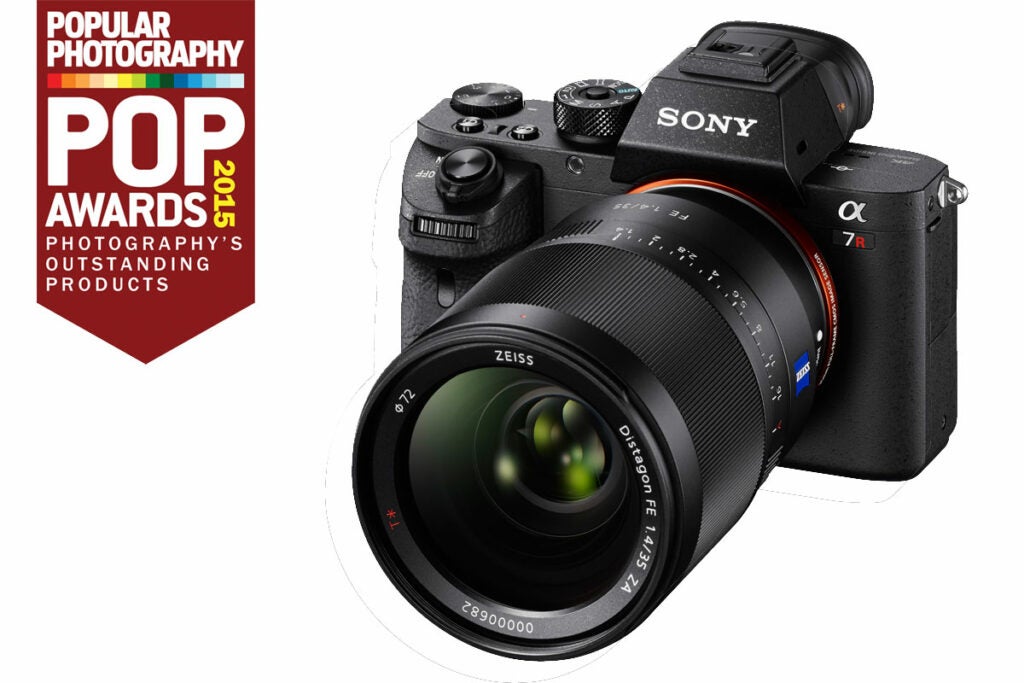 Capitalizing on the success of the 7R, Sony's sophomore release of this interchangeable-lens compact camera integrates the first ever back-side illuminated full-frame sensor into an ILC. Improving upon its predecessor, the II has a redesigned shutter mechanism that reduces vibration and adds five-axis image stabilization. And with its 42MP output and ISOs ranging from 50 to 102,400, we were impressed with the resolution, color accuracy, and overall image quality of this tiny but powerful game-changer.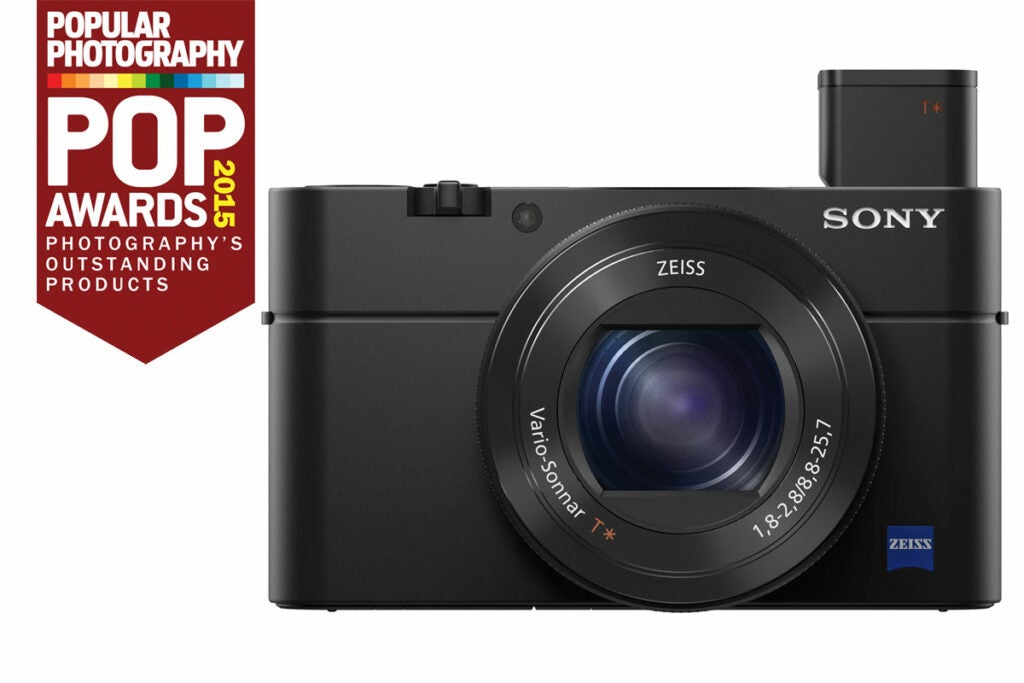 Marking the first non-smartphone consumer camera to include a stacked sensor, which merges the imaging sensor with processing and DRAM memory in one big pile of silicon wonderfulness, the RX100 IV packs a lot of capabilities into a compact camera. It includes a pop-up OLED EVF and a fast 24–70mm (equivalent) zoom lens with optical stabilization, and it delivers very nice stills that can be ported over to your smartphone through Wi-Fi. More impressive is that this small camera can capture 4K video at 3840×2160, or 1920×1080 video in slow motion down to 40 times slower than real time.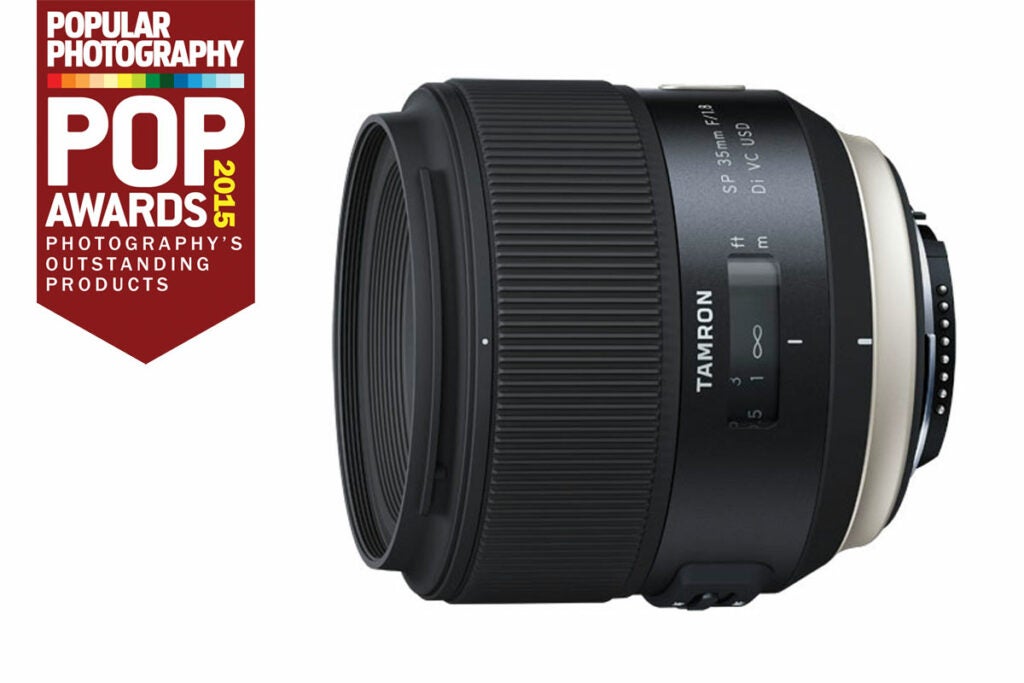 This full-frame, fast prime lens, with Tamron's SP (super performance) pro optics, close focusing to 7.75 inches, and maximum magnification of 1:2.31, is the best in its class. Our tests (page 84) of its Vibration Compensation system showed an average of 2.66 
extra stops of sharpness—a great result. And all these features come at a price that is shockingly low.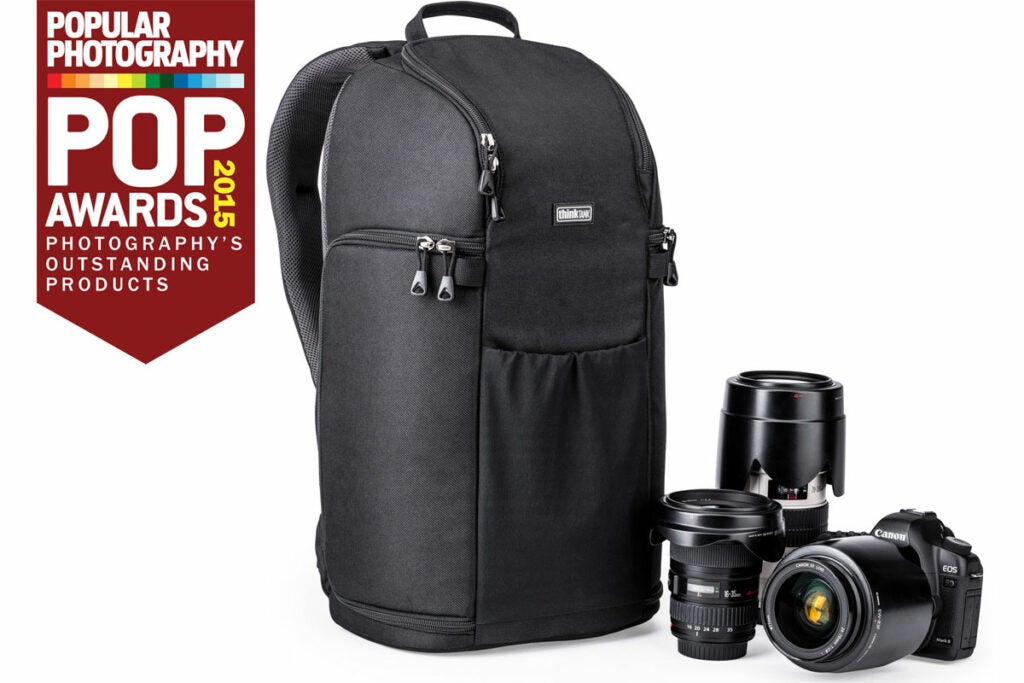 This bag is cleverly built for all of those photographers who carry a wide-angle zoom, a standard zoom, and a 70–200mm lens mounted to a camera. The mirrorless version has space for an Apple iPad mini, and the DSLR pack has space for an iPad.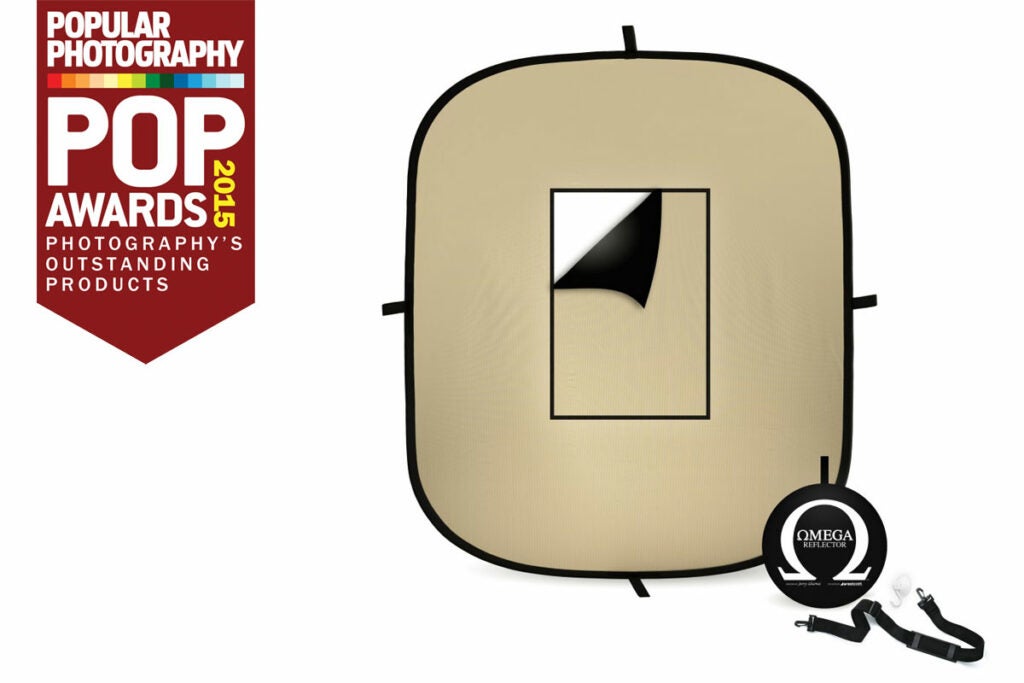 With its center port closed, this Omega (shown below in its case)works like any typical diffusion-style reflector. But remove the center pane and you can shoot straight through the reflector to make your portrait possibilities grow exponentially. You can, for example, backlight a portrait subject, creating a halo around the hair, while softly illuminating your subject's face with the same (bounced) light source while avoiding flare. It works equally well with strobes or natural light. Once you get the relative distances down, the fun begins.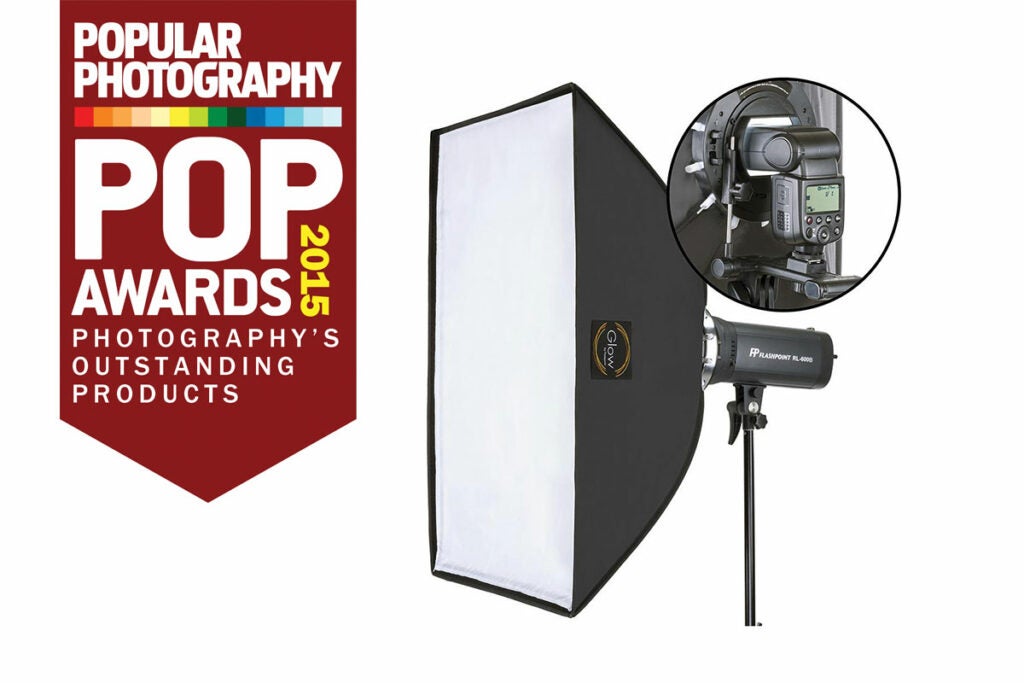 Anyone who has struggled to set up or break down a softbox will immediately appreciate the QuadraPop. This 28×38-incher goes from folded to usable and back in seconds. A light stand bracket, zippered case, two diffusion panels, and a cold shoe for shoe-mount flashes are also in the box. What we liked best, though, was its weight. At 2.5 pounds, the QuadraPop is light enough for you to handhold with a speedlight, no assistant required.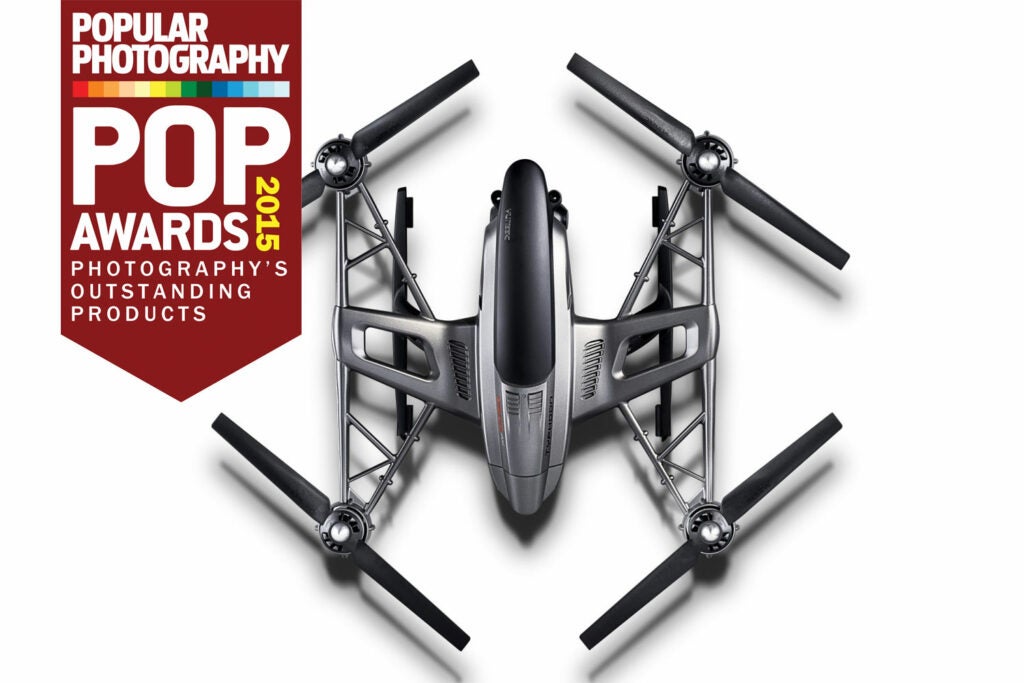 Plenty of new drones came out this year, but most are either very expensive or not built to last. This more accessibly priced drone from Yuneec is easy to fly and has an advanced 4K 30-fps video camera on a gimbal to keep your images stabilized. The controller is advanced, too, but is also easy to figure out and has a built-in screen. Not flying? There's a hand grip so you can use the camera without the drone.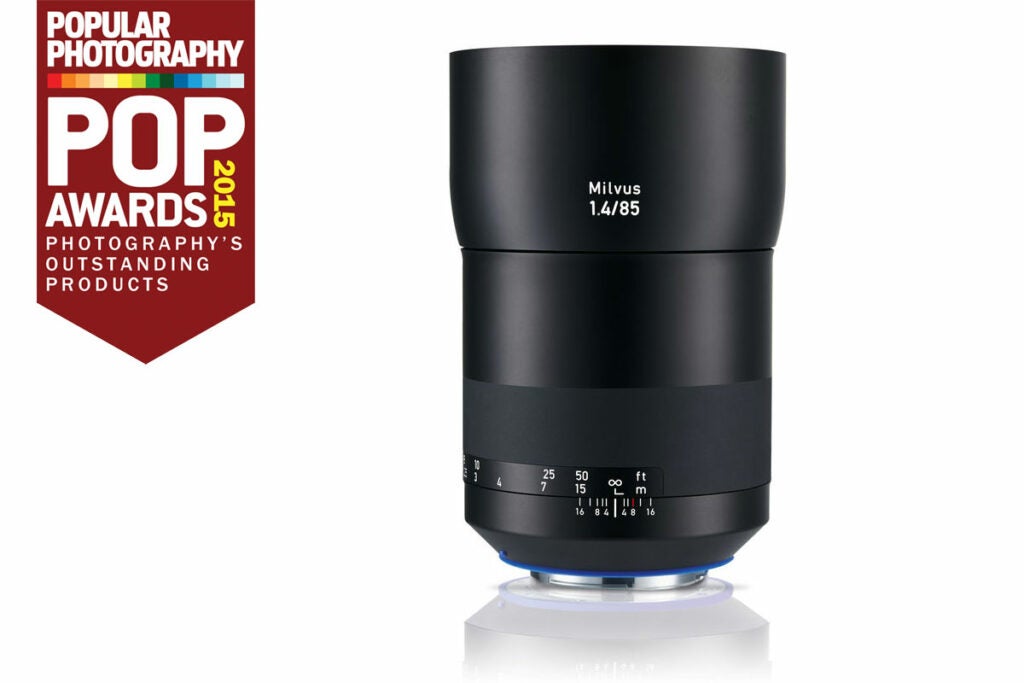 All the lenses in Zeiss's more affordable Milvus line have a robust metal barrel and are optimized for high-res cameras—including those that shoot 6K video. The 85mm showed excellent SQF results on our bench—a result slightly sharper than the classic Zeiss Planar 85mm f/1.4 lens—and is practically distortion-free. Plus its cost falls between Zeiss Otus at $4,490 and the older classic at $1,083.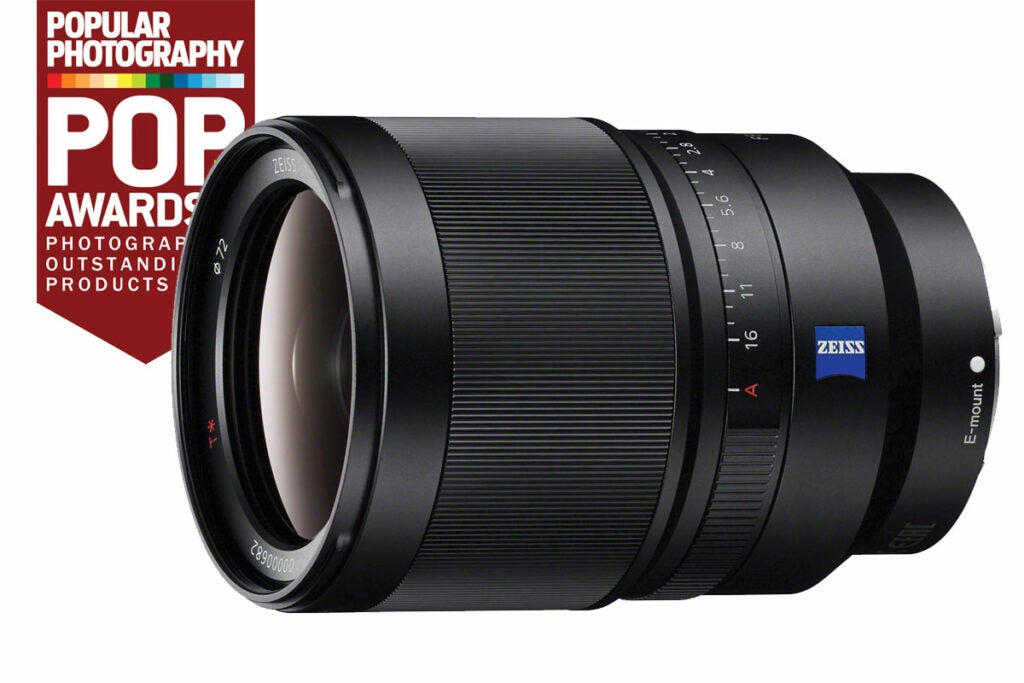 One of the most luxurious lenses Sony has made yet in the FE mount, this 35mm boasts a nine-bladed aperture for lovely circular bokeh, a minimum focusing distance of 11.8 inches, rugged construction with dust and moisture resistance, and an aperture ring that can be used with or without click stops. Though it doesn't use mechanical helicals for manual focus, we appreciated the near-instant responsiveness of the wide focusing ring.
Each year we scope out, test, and try all the stuff that you need to make your best pictures. Then we gather 
everything up and begin the difficult process of deciding which new tools are the biggest help to photographers. After weeks of campaigning and arguing, we come up with the POP Awards: Photography's Outstanding Products. 
Here are 2015's winners.