Phottix Spartan Collapsible Beauty Dish Is Also a Softbox
It comes with a baffle, a diffuser, a diffusion plate, and a grid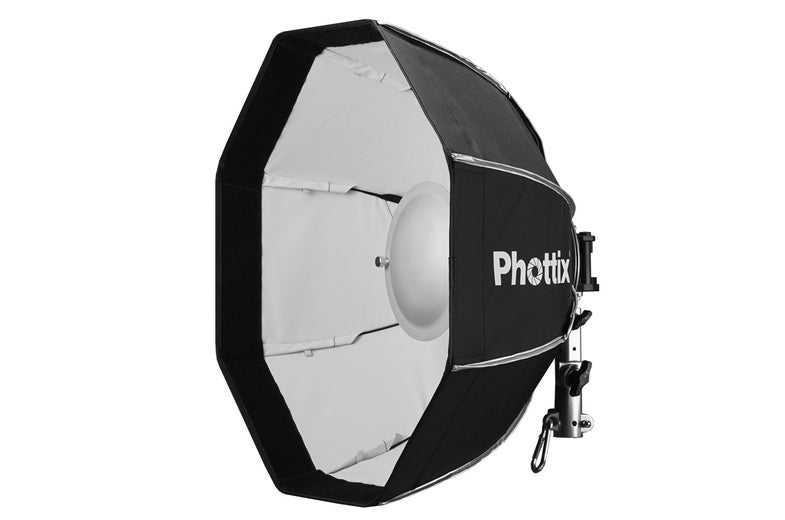 We may earn revenue from the products available on this page and participate in affiliate programs. Learn more ›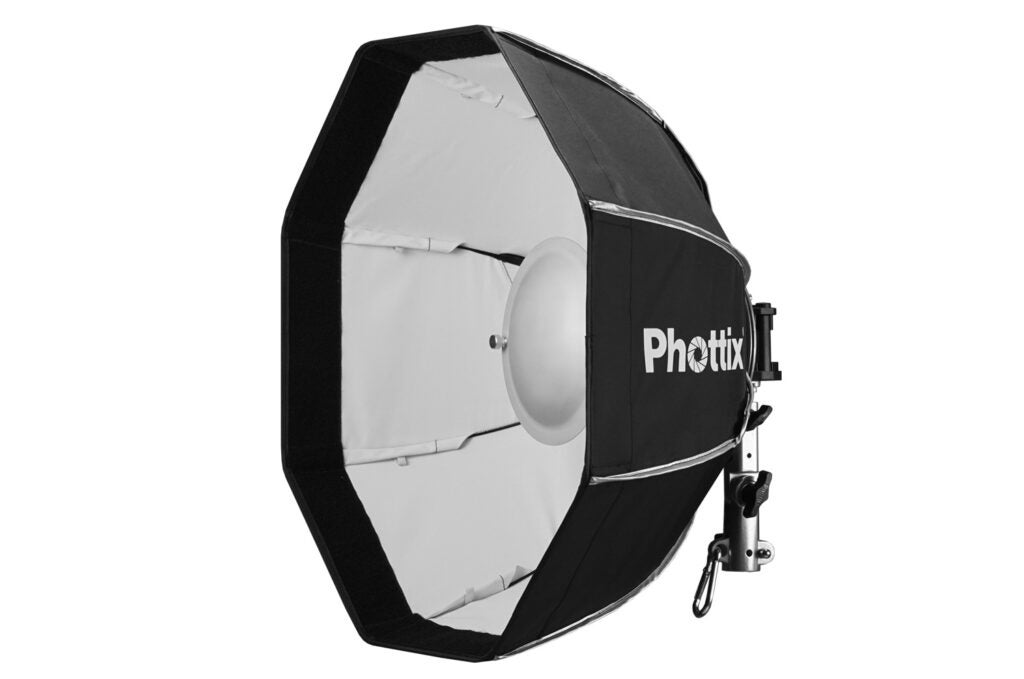 Like Alton Brown in his kitchen, I'm a big fan of tools that can have multiple purposes, and it seems like Phottix was prioritizing versatility with the design of the new Spartan Beauty Dish.
The modifier comes in 20-inch and 28-inch flavors, and is quite a bit deeper than a standard soft box, which typically resembles a large salad bowl. A reflector plate attaches in the middle to bounce direct light back into the white surface of the outer shell. That's all pretty standard stuff for a collapsible soft box. With the Spartan, however, you can take out the reflector plate and replace it with a baffle and a front diffuser to turn it into a more traditional octobox.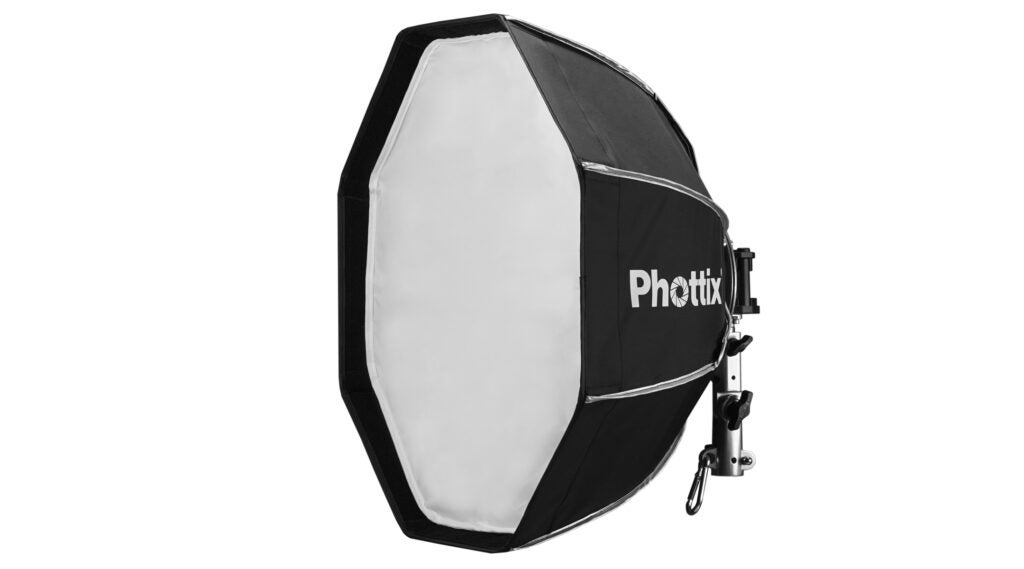 One of the things I like about this setup is that the box includes the reflector plate, the internal baffle, the outer front diffuser, and a fabric grid, so you can use it in pretty much any configuration you want without having to buy extra stuff. It doesn't come with a speed ring, but it's compatible with the Phottix Indra portable monolights as well as the Phottix Cerberus Hot Shoe Flash Mount.
It's a clever setup and I'm interested to see how compact it can get when totally collapsed. I'm also interested to see what kind of effect that depth and the internal reflective surface have on that classic beauty dish look.